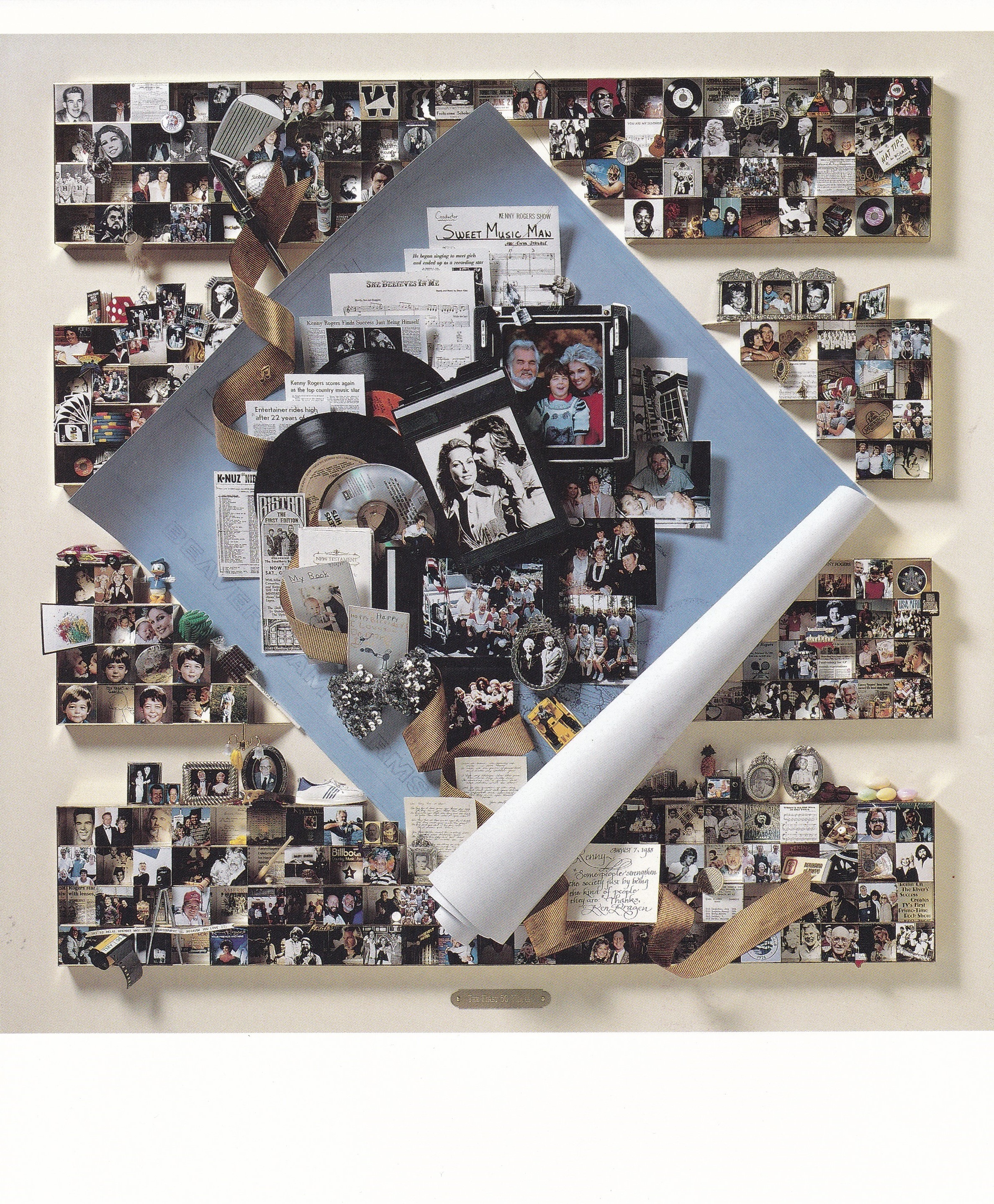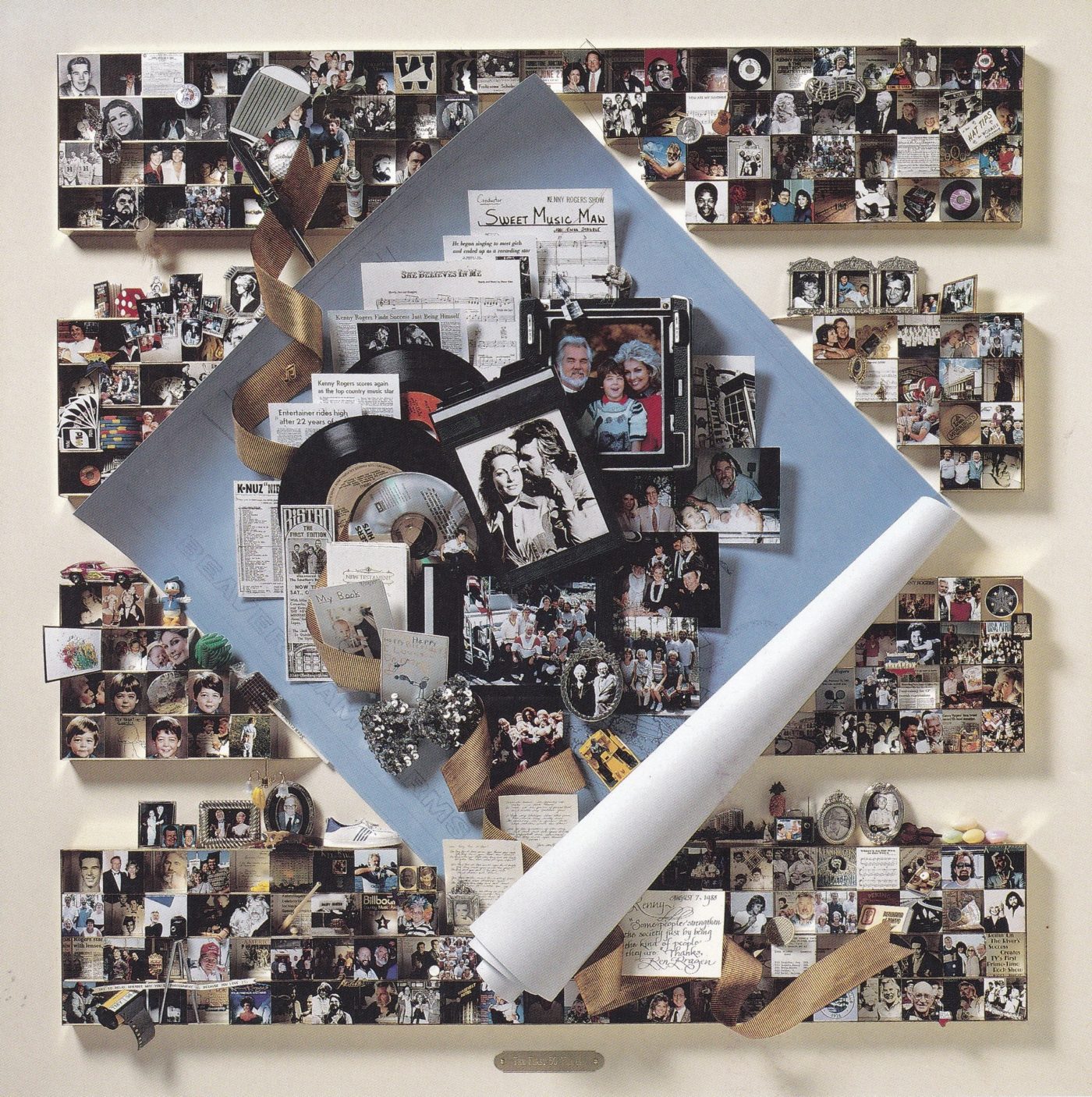 Remembering Kenny Rogers on his passing. Lawrence and I are grateful for his music and ever grateful for the opportunity to have commemorated his story with a 50th birthday collage. We spoke to 60 of Kenny's family and friends to get photos and ideas for the art. And what an amazing journey. From on-site research at his farm in Athens, Georgia to Los Angeles for a spectacular birthday party—with Dolly Parton performing—and the surprise presentation.
Kenny Rogers was also One-Of-A-Kind. The songs live on. RIP.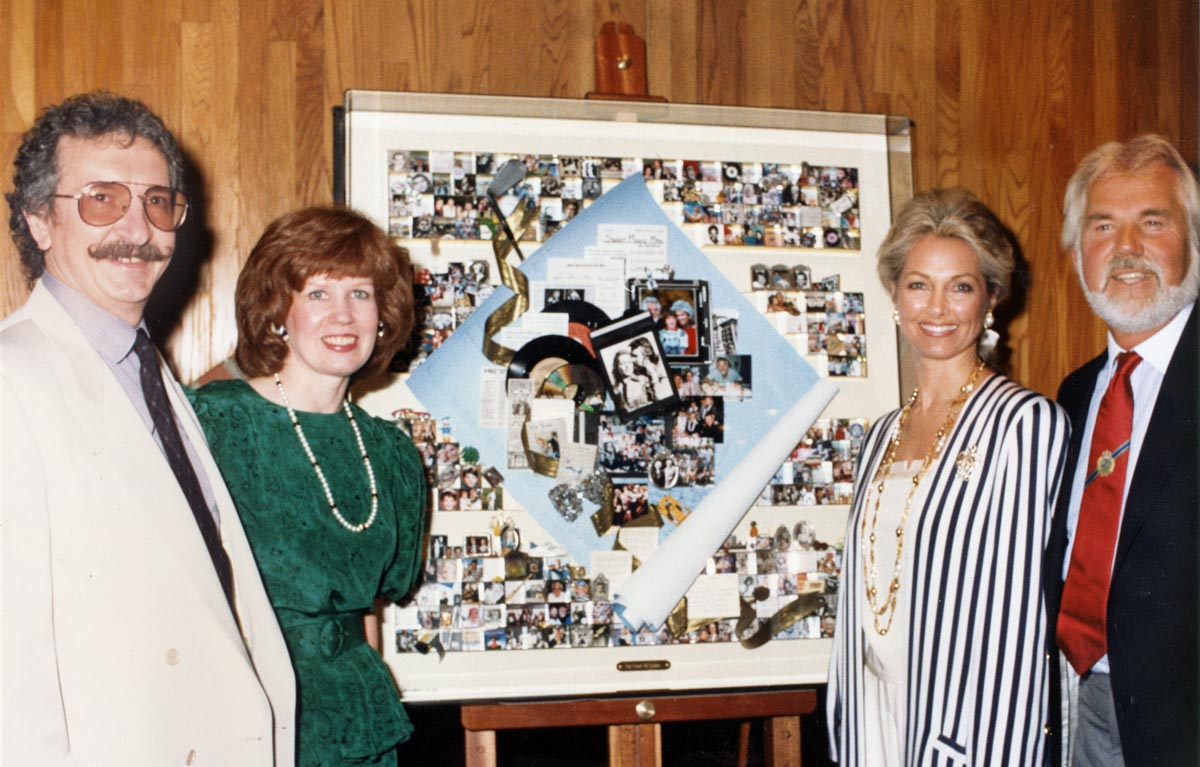 Back in 2014, a visit to Nashville's Country Music Hall of Fame and Museum proved a special treat, coinciding with their exhibit honoring the career of Kenny Rogers. It brought back great memories of our collaboration with his manager, Ken Kragen, 32 years ago to create 3-dimensional commemorative art for Kenny Rogers' 50th birthday party.
The surprise, star-studded gala was held in Los Angeles at the Mountaingate Country Club. Among the 500 guests were Dolly Parton, Lee Greenwood, Henry Mancini, Cybill Shepherd, and Mayor Tom Bradley.