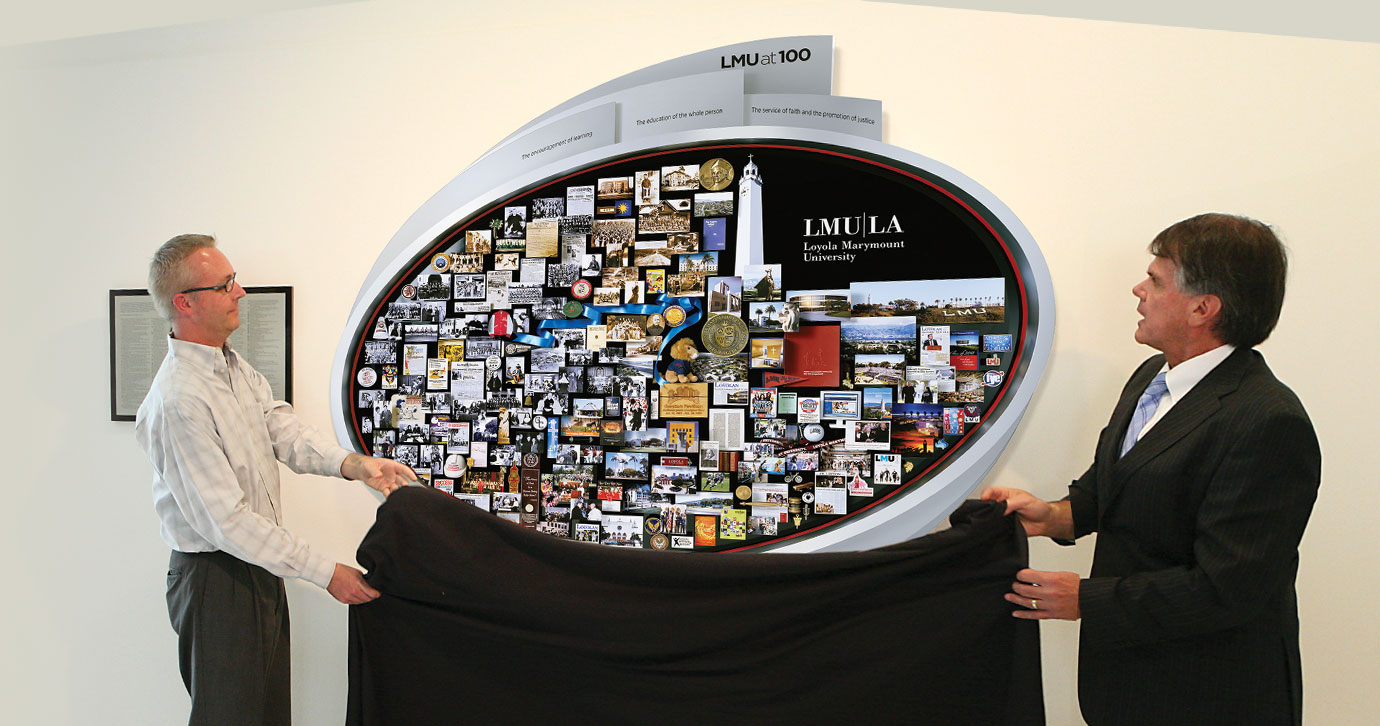 "The artistic detail and craftsmanship is top notch. We will display this beautiful piece of art in the heart of campus for students, faculty, staff, alumni and friends to enjoy for years to come."
– V.P. University Advancement, University of St. Francis
THE ART OF EDUCATION
Celebrate Your Anniversary Story
Honor Presidents
Thank Major Donors
Communicate History and Mission
Showcase Achievements
HIGHLIGHT YOUR CELEBRATION
Unveil at an anniversary gala or
present at a retirement dinner.
CREATE LASTING LEGACY
Installed in a lobby or private collection, the art shares your story for many years to come.
HONOR DONORS
Recognize the contributions of donors in an extraordinary, meaningful way.
Contact us to request a Free Anniversary Planning Guide!
University anniversary art offers an extraordinary, lasting way to showcase history, leaders, mission, growth, and accomplishments. Lawrence Romorini transforms photos, publications, memorabilia, and 3D items into fascinating lobby art to communicate your story. This personalized art makes a powerful presentation at a celebration. Reproduced as an interactive website feature and posters, anniversary art can share your story globally.
Contact us for more information: 301.495.3361 x 102.