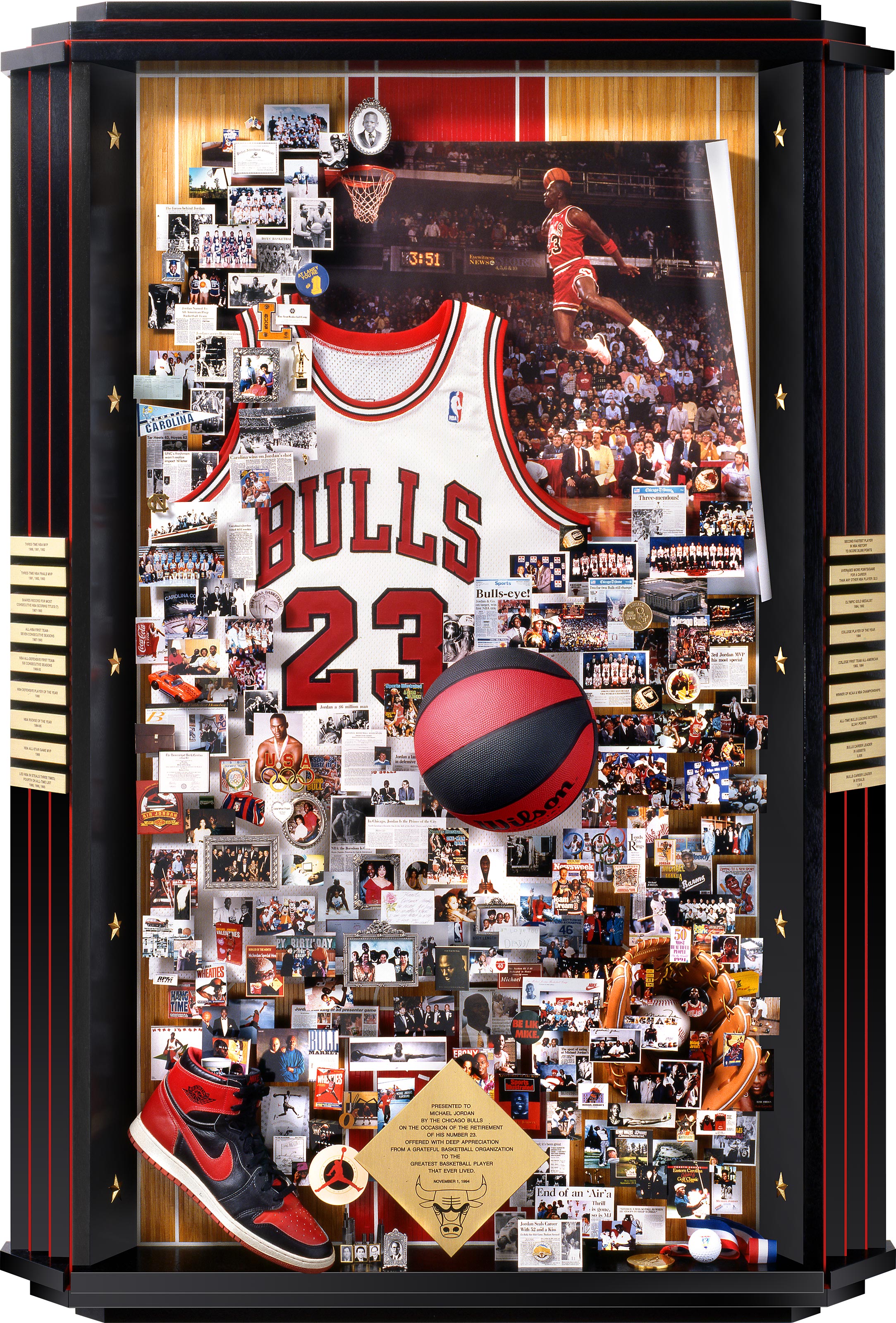 "Thanks for providing Michael Jordan with a truly magnificent piece of art…Your work is truly ingenious."
– V.P. Chicago Bulls
Celebrate your team's history and hero's accomplishments in a lasting legacy.
Each 3-dimensional collage is personalized with miniaturized photos, publications & memorabilia to communicate your story.
Contact us to discuss the possibilities!
Athletic Achievement Retirement Art Collage
One Of A Kind creates unique 3D sports collages for your professional sports team's most distinguished athletes and leaders to commemorate their exceptional athletic achievement upon retirement. Our 3-dimensional art pays tribute to these influential team members and coaches for their incredible accomplishments in a memorable way.
Capture your team's legacy and showcase the glory and triumph with a tailor-made design. We can incorporate any item in our collages from images and periodicals to real or replica sports gear and equipment. The highlights, traditions, and memories will live on and continue to inspire generations of new athletes in a powerful way.
Give us a call or send an email to learn more about our original 3D art for athletes and coaches.