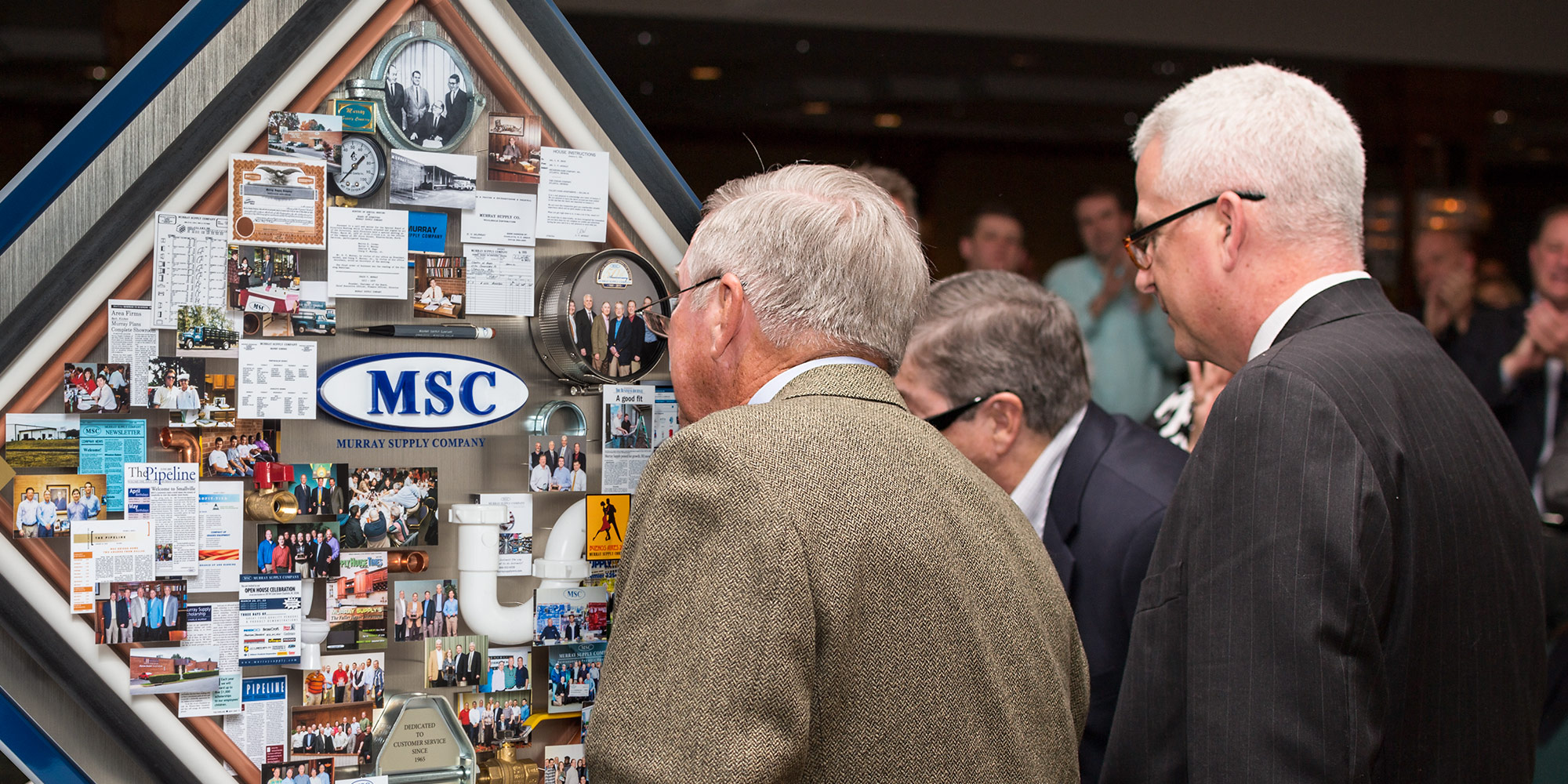 "I will never tire of looking at our 50th anniversary artwork and cannot imagine a better way that we could have communicated our story."
– Chief Mission Officer, Holy Cross Hospital
EXTRAORDINARY
3-DIMENSIONAL COMMEMORATIVE ART
Reflecting History
Communicating Values and Accomplishments
Honoring Leaders
Charting Your Future
A DRAMATIC PRESENTATION
To unveil at a meeting or party
AN ENDURING LEGACY
On display in your lobby
HONOR THE PEOPLE
Who have contributed to your company's success
Contact us to request a Free Anniversary Planning Guide!
50th corporate anniversary Lobby art
One Of A Kind Art Studio offers amazing 50th business anniversary ideas with 3-dimensional art showcasing your history, people, and continued success. Lawrence Romorini crafts museum-quality 3-dimensional lobby art designed to feature an organization's rich, unique story from the founding to present. Showcase 50 years of growth and accomplishments in a tribute that will communicate and inspire for years to come.
From founders and influential executives, to mission and vision for the future, One Of A Kind 50th business anniversary art goes beyond the expected. With the use of physical items, images, publications, and memorabilia, Romorini's lobby art reflects history and values in an extraordinary, meaningful way. Reproduced as posters and an interactive website feature with descriptive key, your anniversary art can be shared globally. Contact us to learn more.