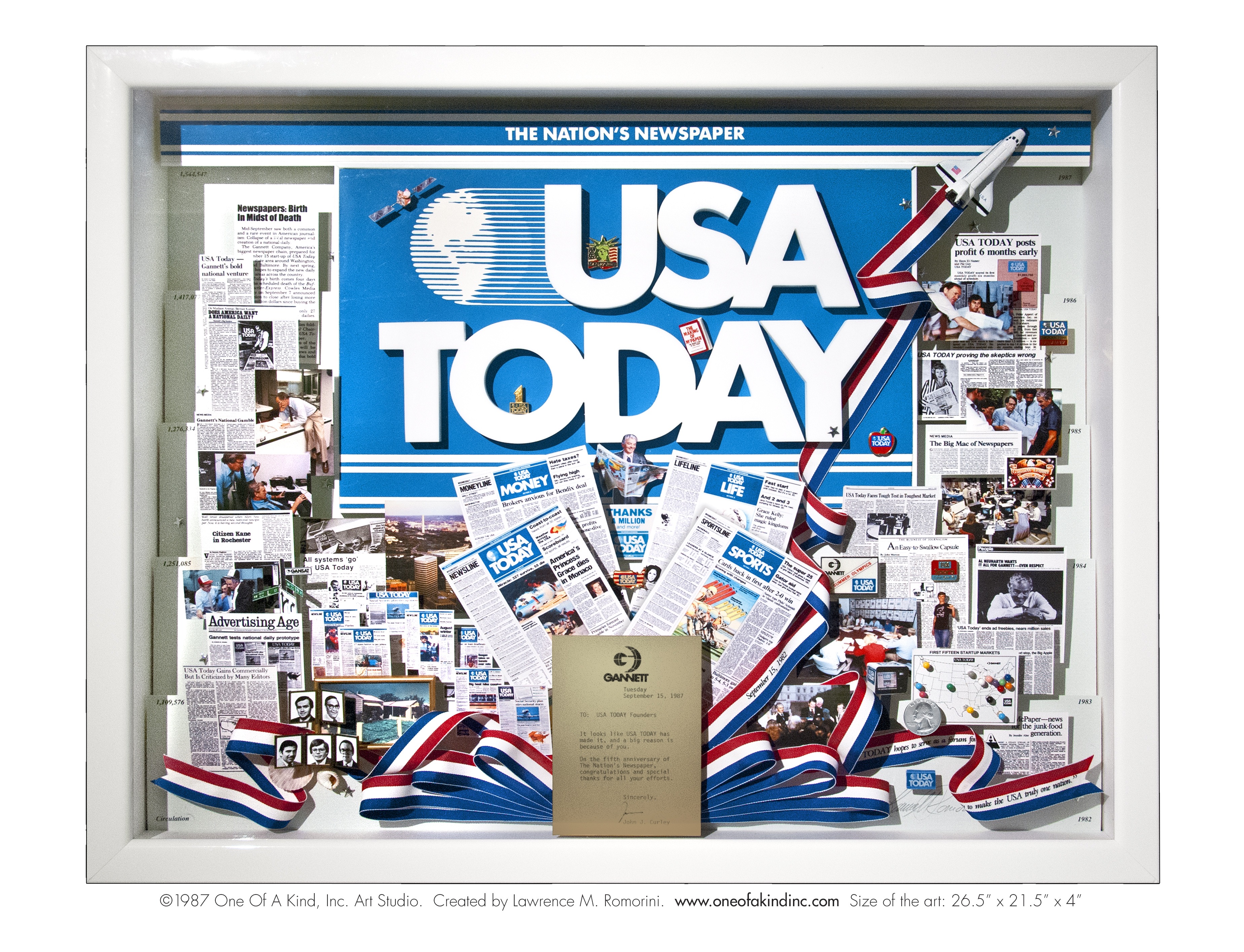 "I am awed, amazed and thrilled with the finished art. Thank you for your terrific artisanship and collaboration."
– CHRO, Willkie Farr & Gallagher
A QUARTER CENTURY OF HISTORY IN 3-DIMENSIONS
Commemorate your founding and growth
Communicate values and accomplishments
Honor your leadership
A SURPRISE UNVEILING
Bring a thrilling highlight to a meeting or party
RETROSPECTIVE LOBBY ART
Reflect your story long after the celebration
Engage associates to appreciate the company's legacy
A POWERFUL FOUNDER'S TRIBUTE
Contact us to request a Free Anniversary Planning Guide!
25th Anniversary CORPORATE Lobby Art
Celebrate your company's past history and current success with 3-dimensional commemorative art for its 25th anniversary. One Of A Kind creates beautiful, museum quality collages that exhibit the legacy and achievements of businesses and organizations over the first quarter century. As you continue to grow, your artwork stands as a reminder of the company's mission, values, vision, and beginnings, while inspiring employees for future accomplishments. And what an extraordinary, meaningful way to honor founders.
Artist Lawrence Romorini can transform publications, images, and 3D objects into a 3-dimensional commemorative collage to communicate corporate history and become a lasting legacy. One Of A Kind art makes a fascinating presentation at an anniversary celebration. Installed in a lobby, the collage is a perfect communication piece for staff, visitors, and customers. We can reproduce your 25th anniversary art as an interactive website feature with descriptive key and posters to share your story globally. For more details on the process, reach out to us via phone or email.