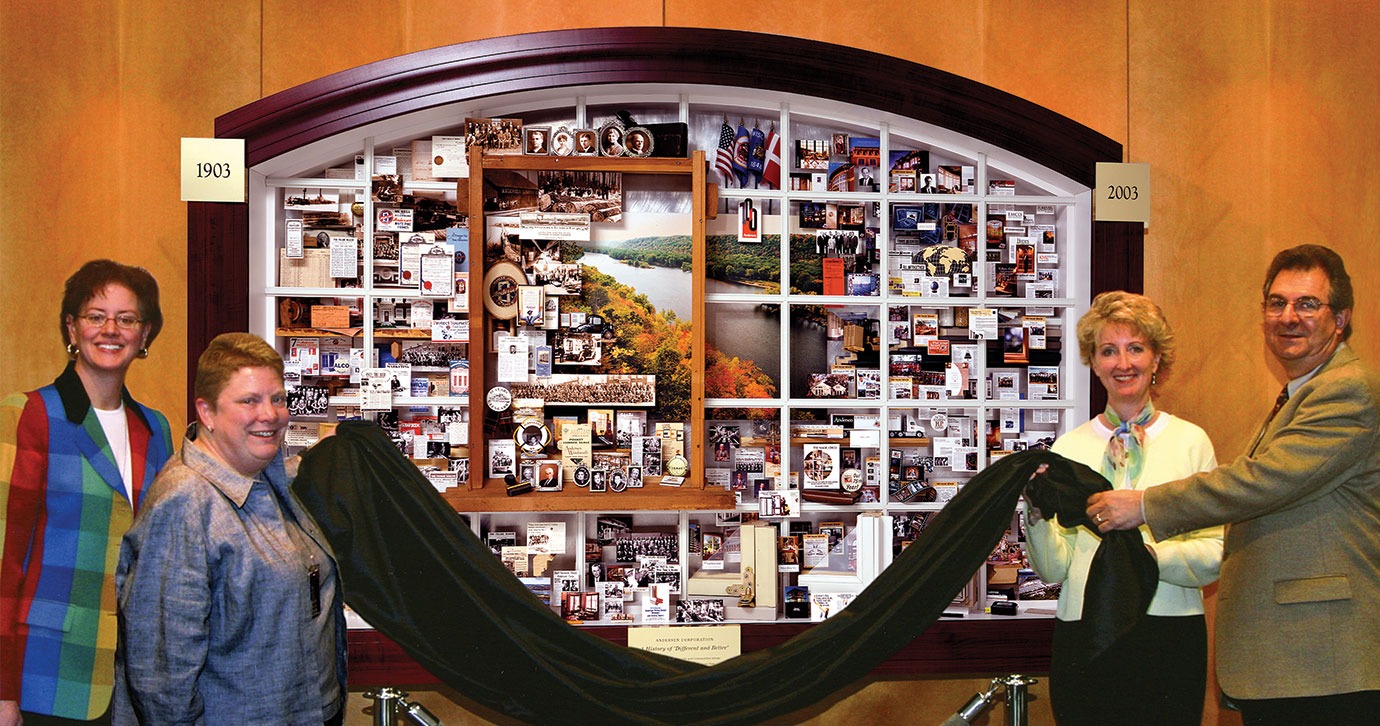 "The 100th artwork is stunning. It is everything we expected and more than we could have imagined! It is a magnificent addition to our headquarters."
– Senior Manager, Meetings & Events, Risk Management Association
A CENTURY OF HISTORY
See Video of WCF 100th Anniversary Art
Showcased in a stunning, memorable way
Communicating values and accomplishments
Honoring the people contributing to your success
Preserved for the next century
A DRAMATIC UNVEILING
Going far beyond the expected with significance and heart.
THE ULTIMATE
3-DIMENSIONAL
LOBBY ART
We have been honored to create spectacular 100th anniversary art for Andersen Windows, Boar's Head, Bridgestone Firestone, Sylvania, American Roller Bearings, among others.
HONOR THE PAST, CELEBRATE THE PRESENT
Contact us to request a Free Anniversary Planning Guide!
100TH ANNIVERSARY HISTORY ART DISPLAY
As you approach a 100th anniversary in business, your organization is one of the very few that have made it to this incredible milestone. Looking for a great company 100th anniversary idea?  Exhibit this rare feat in a way that captures the significance, with a One Of A Kind 3D commemorative collage for the centennial anniversary of your company.
The perfect alternative to a company video or book, our 3‑dimensional art helps tell your company's unique story with a custom-made design that incorporate photos, publications, logos, memorabilia, and actual 3D items. This professional, museum-quality work of art will communicate your mission and values, honor leaders, and celebrate accomplishments in a timeless and memorable way.
For your organization's 100th anniversary milestone, contact One Of A Kind Inc. to learn more about our custom-made 3-dimensional lobby art. There is no better way to communicate your first century of success and inspire future generations.
Dykes Lumber 100th Anniversary 3-Dimensional Art