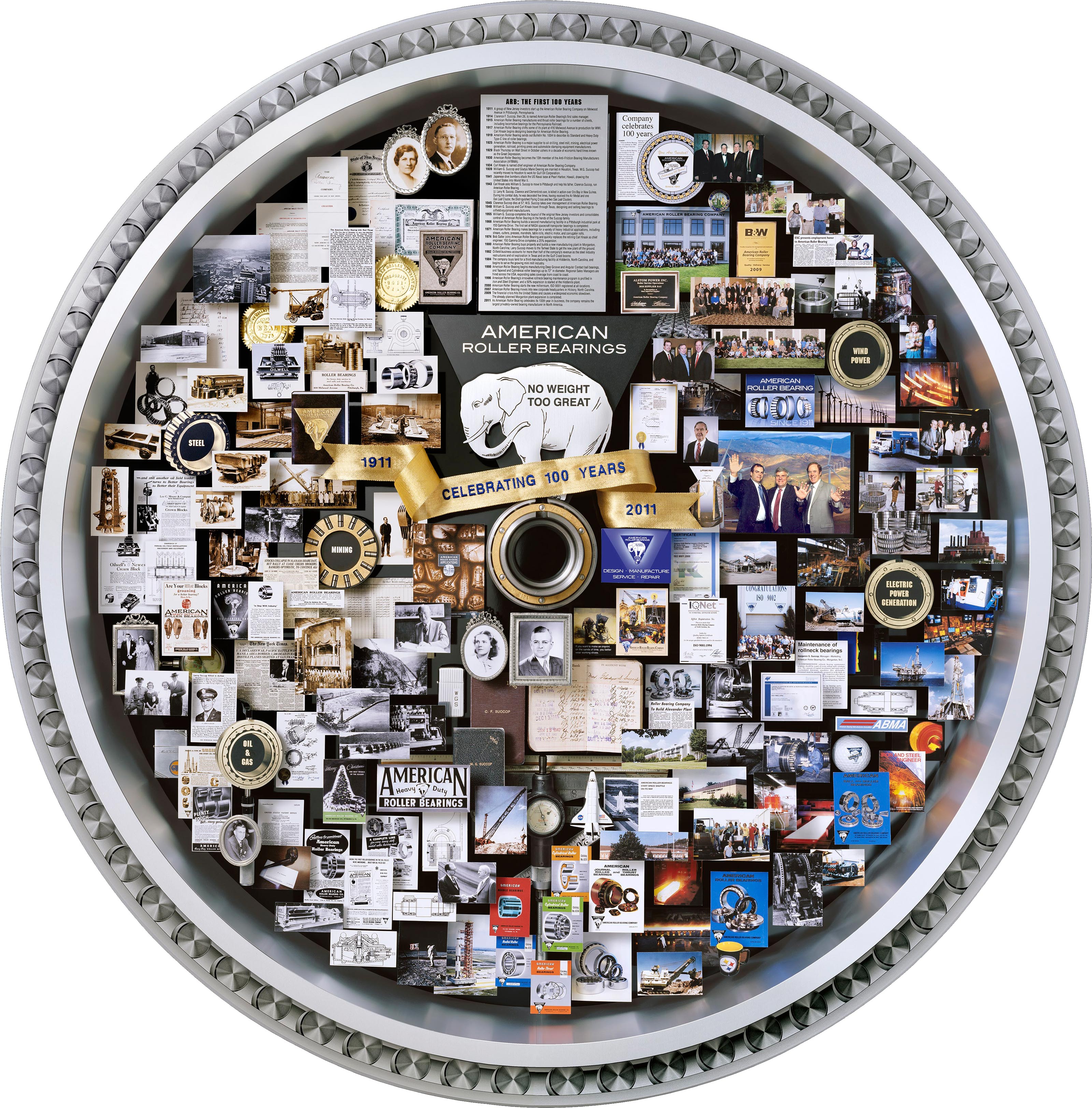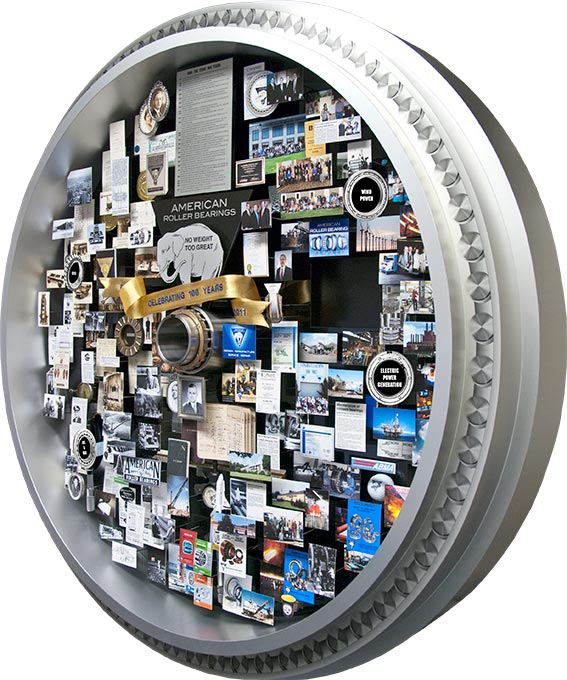 In 2011, American Roller Bearing Company commemorated their 100th anniversary with One Of A Kind 3-dimensional art. A decade later, the art created by Lawrence Romorini in collaboration with the ARB team continues to reflect the company's history, products, people, and accomplishments – and honor over a century of family leadership.

Started in 1911 by C.F. Succop and several investors, today American Roller Bearings is 100% family owned and operated, and one of the largest privately owned bearing manufacturers in America. For 110 years now, the company has been manufacturing quality anti-friction bearings for thousands of different types of industrial equipment used in a variety of industries.
The multi-layered, 3-dimensional retrospective art commissioned to celebrate the first 100 years of American Roller Bearings is designed with a circular structure, created of satin aluminum, shaped as a bearing. The collage incorporates over 175 miniaturized photos, publications, products, and actual memorabilia to reflect the growth and service to key American industries, and the company's ability to adapt and evolve.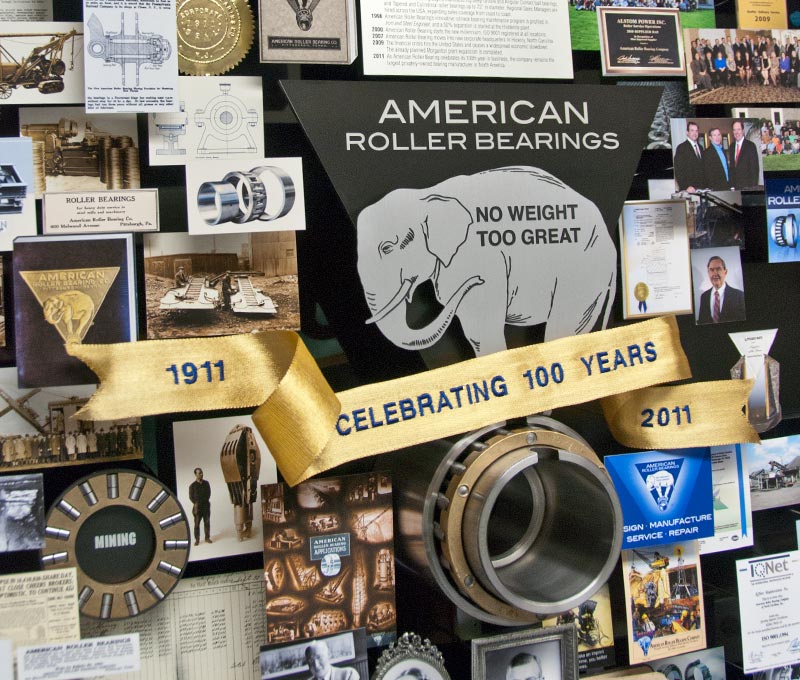 The powerful, iconic American Roller Bearings' logo, created in metal, is the centerpiece: an elephant balanced on a bearing with the company's motto: "No Weight Too Great." 3D items include the founder's ruler and 1945 leather bound "Daily Reminder" book, a gauge, a caliper, and an actual roller bearing. A digital frame with additional photos keeps the artwork current in the future.
"It was truly an inspiration to tour the American Roller Bearings' factory and collaborate with third-generation leadership Larry and Ben Succop on this project. This is a great American manufacturing story in which the company and the U.S. can take pride," says Lawrence Romorini. "It was exciting to transform ARB's carefully preserved archives into a piece of three-dimensional art that will be enjoyed every day for years to come."
The art certainly has been enjoyed for years since the unveiling in 2011! ARB's 100th anniversary art can be found hanging in their headquarters sharing the company's story with all who visit. Photographs of the art are also featured on American Roller Bearings' website where they write, "For over 100 years our commitment has been to the manufacture of a better product. Today's bearings are our best, with tomorrow bringing the continued search for improvements that will result in an even better bearing."