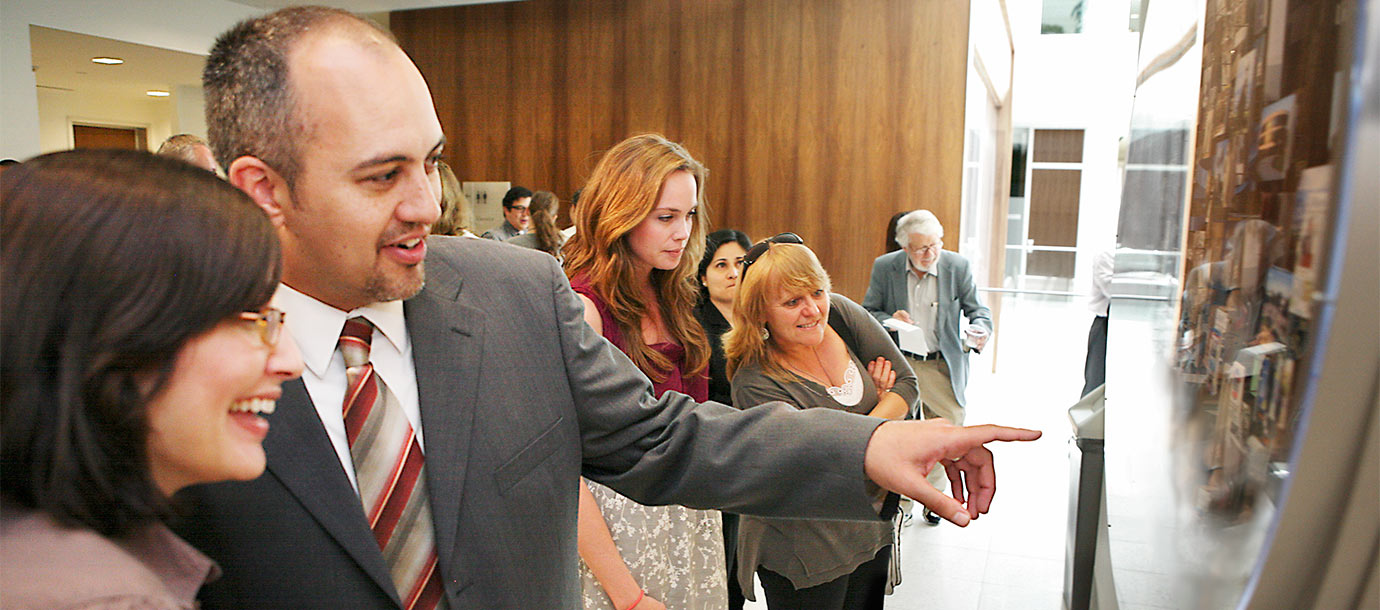 One Of A Kind 3-dimensional commemorative art is reproduced in many creative ways to share history, leadership, mission and accomplishments across the country and globally. Anniversary art can be uploaded on your website as an interactive website feature. A descriptive key will identify every item within the art.
LOBBY DISPLAY
The artwork will communicate your story to employees and visitors — the perfect place to begin an orientation tour!
Share your history, mission and accomplishments at events, conferences, and regional offices before installation in your headquarters.
INTERACTIVE DIGITAL EXPERIENCE
An interactive way to share your art with anyone, anywhere.
Each item in the collage is clickable to show a closeup view and description of the item.
PRINT REPRODUCTIONS
Reproduce your art to share with employees, staff, customers, and all locations!
Posters & Boxframes
Commemorative Brochures with Descriptive Key
Annual Report Covers
Calendars & Invitations
Commemorative Books
A DRAMATIC UNVEILING
will captivate and draw in your audience and is a prime photo opportunity.