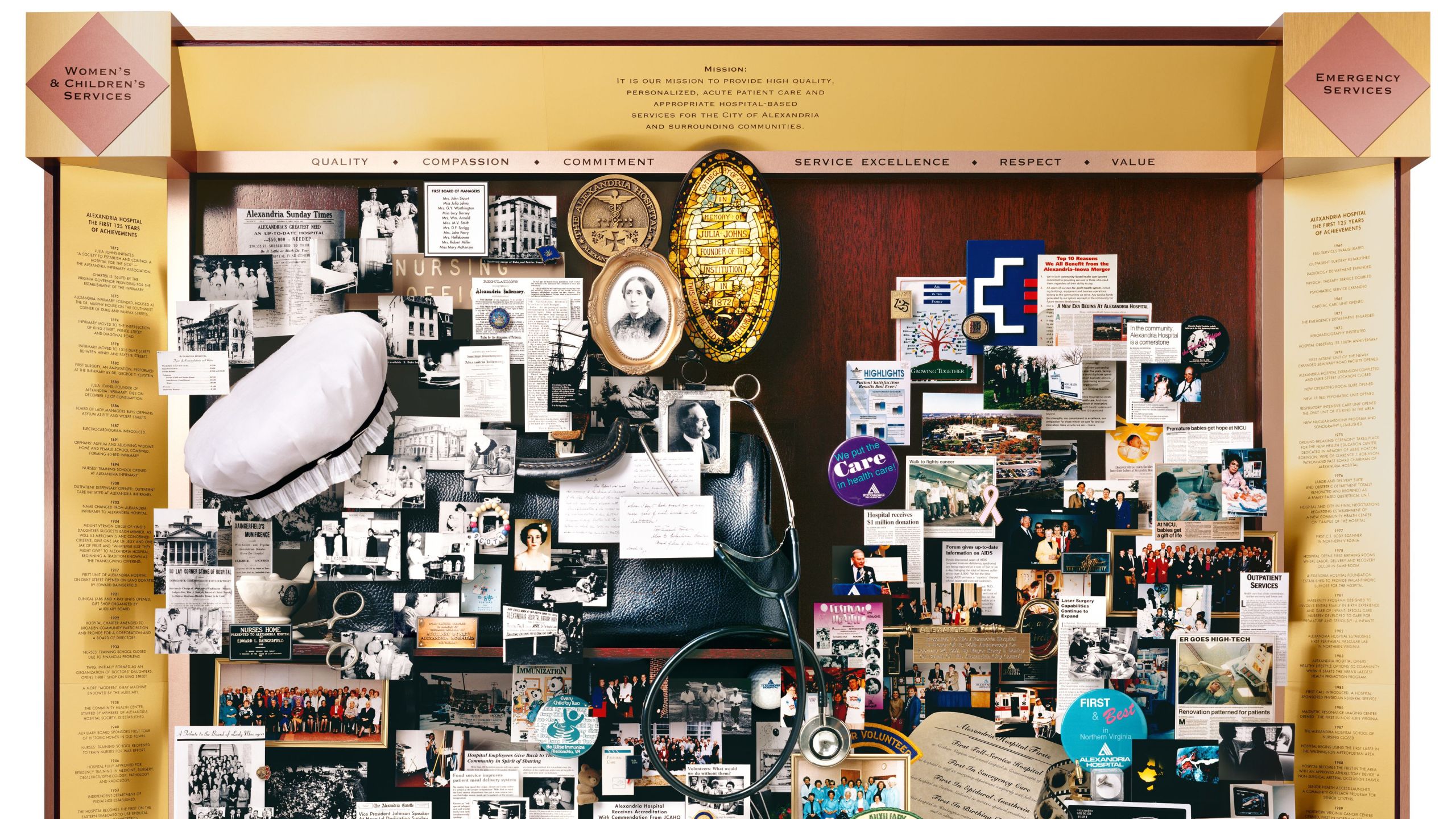 "The rave reviews are still coming into our office on the beauty, the history and the detail that you created in a truly one of a kind piece of art."
– Administrator, Inova Alexandria Hospital
3-dimensional art commemorating history, leadership, mission, and accomplishments.
3-dimensional lobby art offering value and versatility, reproduced for your website, anniversary posters, and commemorative brochures.
Request a Free Anniversary Planning Guide!
One Of A Kind 3-dimensional commemorative art can celebrate your hospital anniversary story or CEO retirement in an extraordinary, meaningful way. We transform your photos, publications, memorabilia, and 3D items into a fascinating retrospective that will make a fascinating presentation.
Milestone anniversaries of medical facilities provide a great opportunity to recognize exceptional leaders and dedicated staff members, while communicating history, achievements, mission, and vision. One Of A Kind art makes a powerful unveiling at an anniversary event, going far beyond the expected. Then on display in a lobby, hospital anniversary art becomes a lasting legacy. Reproduced as posters, commemorative brochures, and an interactive website feature, your hospital's story can be shared with the community and globally.
Perfect to honor a hospital CEO on retirement, One Of A Kind personalized art commemorates career achievements and favorite memories while expressing appreciation.