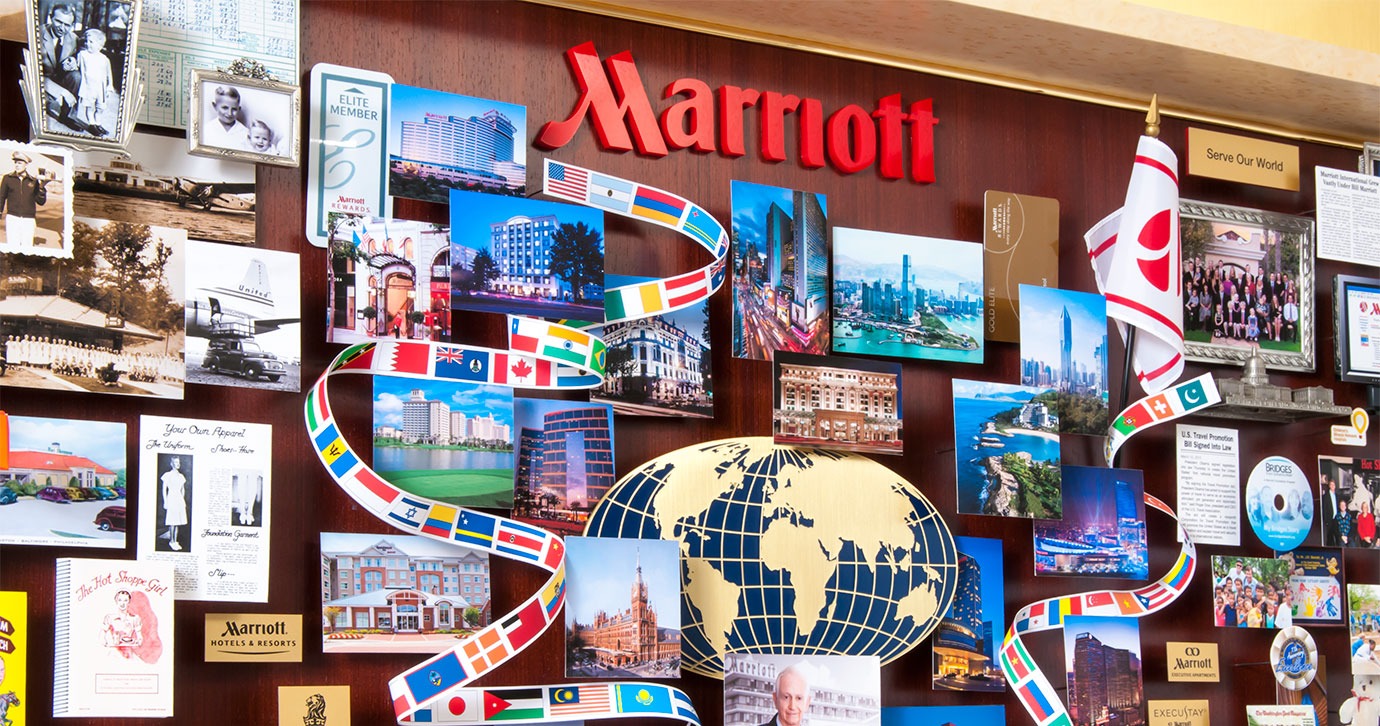 "Thank you for the amazing 3-dimensional art piece. You did a fantastic job!"
– J.W. Marriott, Jr.
Celebrate your company's history, mission, leaders, and accomplishments in a lasting legacy.
Each 3-dimensional collage is personalized with miniaturized photos, publications & memorabilia to communicate your story.
Request a Free Anniversary Planning Guide!
Looking for business anniversary ideas? Planning a corporate milestone anniversary is no small responsibility. For all the years of hard work and dedication that leaders and employees have invested, milestone anniversaries provide an opportunity to communicate history, mission, and accomplishments, and to express appreciation.
One Of A Kind 3-dimensional art provides you with amazing company anniversary celebration ideas.. Artist Lawrence Romorini transforms your photos and memorabilia into a fascinating 3-dimensional retrospective collage and a lasting legacy. Here is a unique way to reflect on the innovation and resiliency that have distinguished your company, as well as your vision for the future.
Unveil this personalized art at a corporate event and install this tribute in a lobby. We can reproduce your One Of A Kind art as an interactive website feature with descriptive key, and as posters to share your story globally.