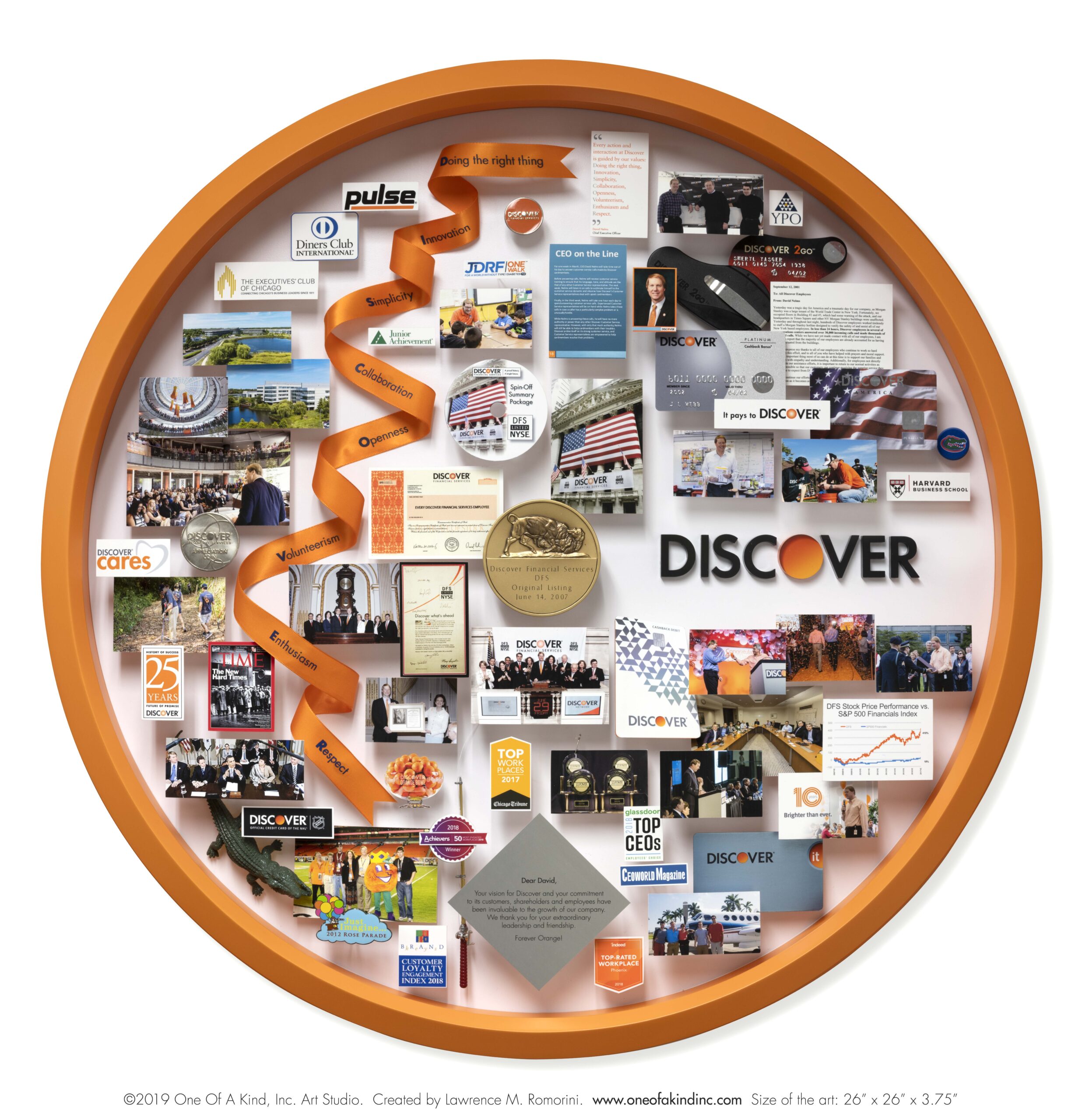 Whether it's your company's founder or a dynamic CEO, the retirement of a visionary senior leader can be a bittersweet time in a corporate life. And the responsibility of choosing the most appropriate executive retirement gift for the occasion is especially challenging.
After collaborating with hundreds of companies, hospitals and organizations to honor CEO's, here are 3 Tips to ensure your retirement gift gets a 5 Stars—"Fantastic!"
Go Beyond the Expected     Celebrate the Story     Open the Door
If you're looking for professional help to honor a distinguished executive, consider contacting One Of A Kind Art Studio to provide suggestions.

Go Beyond the Expected
A reception, plaque, golf clubs, crystal bowl, perhaps a video: these are the traditional retirement gifts for executives. And while this gift may be a safe bet, for the truly exceptional CEO, a gift with heart and meaning expresses special care and appreciation.
Celebrate the Story
A case of champagne or a luxury vacation might seem like a good idea for a retirement gift. But consider a gift that commemorates career achievements and favorite memories. A tribute that your CEO can't buy off the shelf.
The Average CEO tenure has greatly reduced since the 1990's, from an average of 10 years to 5.5 years today!  Present a personalized gift that celebrates many years of vision, leadership and accomplishments.
Open the Door
When you're responsible for deciding on such an important gift, consider making the surprise inclusive. Reach out to key executives for ideas and memorabilia that will be important to preserve the career accomplishments, convey care and become a legacy.
One Of A Kind specializes in unique, creative retirement gifts. Call us for a free consultation.