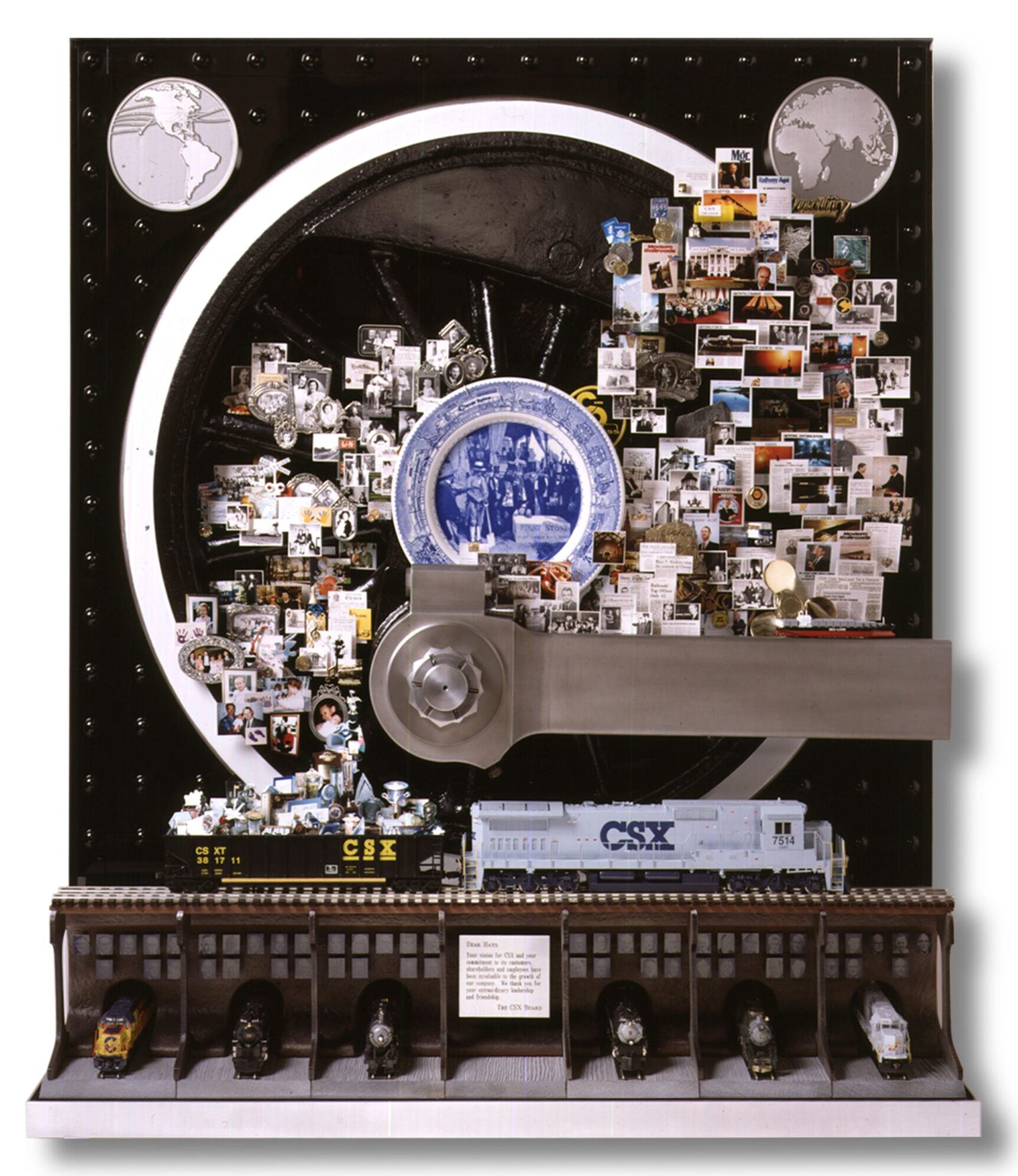 "Without doubt, this is the most creative and impressive gift I have ever received in my lifetime, and I shall certainly treasure it." – Hays T. Watkins, Former Chairman of the Board, ‪CSX

As a child, two of Hays Watkins' relatives worked on the rails: one was a conductor and the other was an engineer. For Watkins, this early introduction sparked a lifelong interest in trains. As a young man, he regularly photographed the trains that passed through Chicago; then unsurprisingly, he began his career with the Chesapeake and Ohio Railway in 1949. Later, after mergers among railroads lead to the establishment of CSX in 1980, Hays became president and CEO of CSX, and then Chairman and CEO in 1982. Today, CSX is a Fortune 500 company and one of the nation's leading transportation suppliers.
When Hays Watkins decided to retire as Chairman of the Board in 1991, CSX wanted an extraordinary tribute that would capture his career accomplishments and express appreciation for his exemplary leadership. They chose to commission a gift that celebrated the many milestones of his 42-year career, while also highlighting his fascination with railroads. One Of A Kind 3-dimensional art was able to provide all of that and more.
Following the presentation of his art, Watkins wrote, "After having spent 42 years in the ‪railroad and transportation industry, it would seem impossible to assemble high points… Nevertheless, you have not only covered my business life, but my family life from generations back…I know that it will be the centerpiece of conversation for many years to come."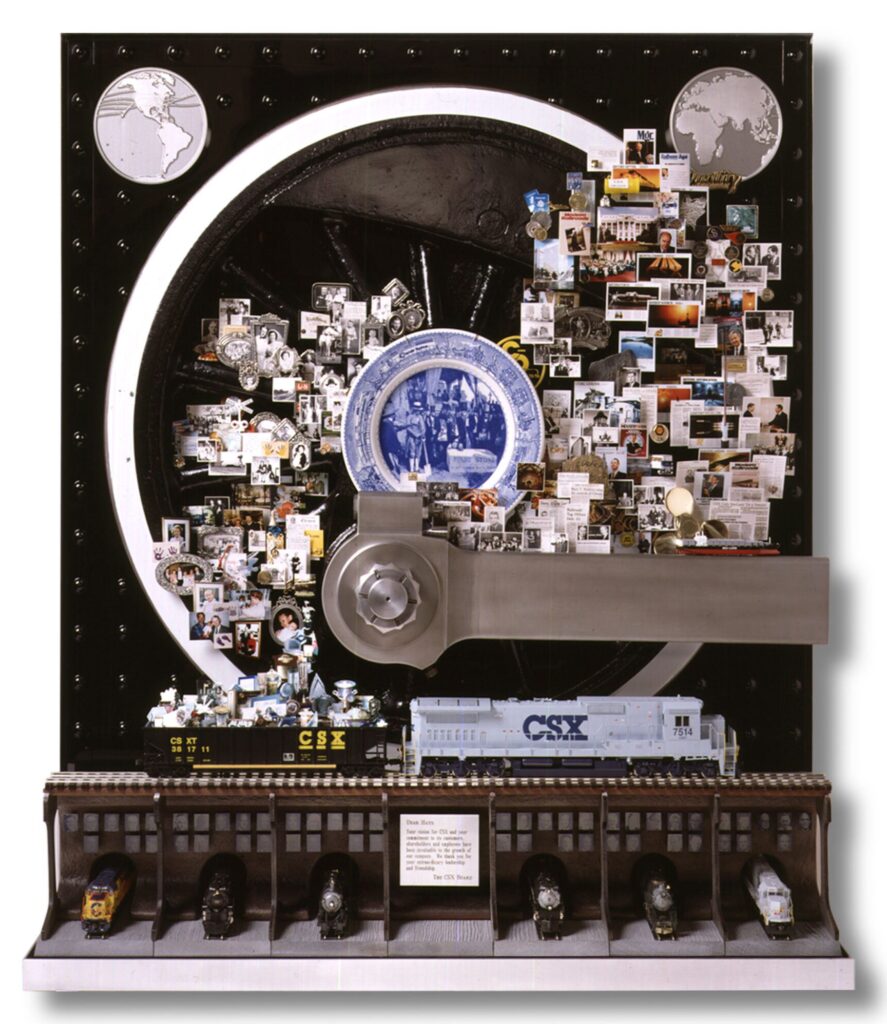 Size of the art: 41″ x 48″ x 11″
The 3-dimensional tribute presented to Hays Watkins features a 36" scale model of a K4 locomotive wheel and a driver rod with a blue and white commemorative plate as a centerpiece. The art contains over 400 photographs, news articles and mementos that chronicle Mr. Watkins' family and career, as well as the evolution of CSX. "It truly is an incomparable work of art, my wife and I continue to find new pictures and items each time we study it," Watkins wrote.
Along the middle of the art, a scale model of a diesel locomotive and hopper sit on the tracks. Cascading into the hopper are the numerous awards presented to Watkins and CSX under his leadership. The base of the artwork features 6 trains with photos of Board members that served alongside Watkins for many years. The dedication plaque reads:
Dear Hays,
Your vision for CSX and your commitment to its customers, shareholders and employees have been invaluable to the growth of our company. We thank you for your extraordinary leadership and friendship.
The CSX Board