One Of A Kind has had wonderful collaborations with photographer Clay Blackmore. The first collage Clay commissioned commemorated his road from Texas to D.C., which included his journey from protégé of the legendary Monte Zucker, to one of the most sought-after photographers in the world. Working with Clay, Lawrence and I came to appreciate the exquisite artistry of his work—including his amazing wedding photography.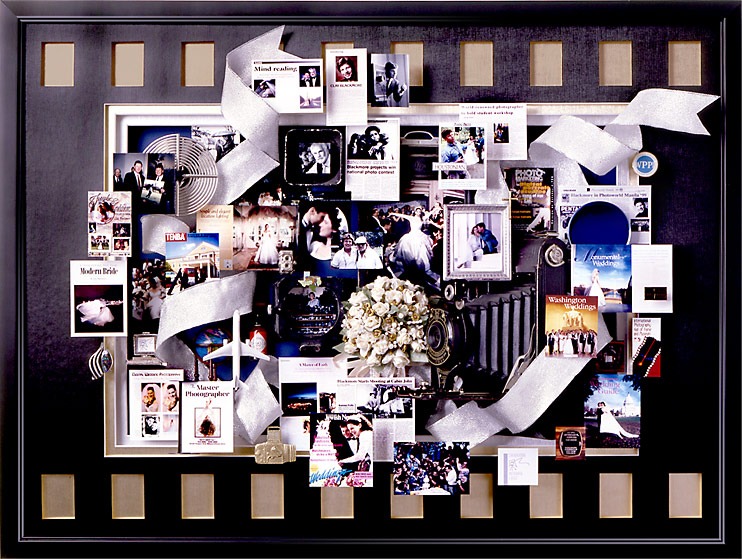 The second collage that Clay commissioned honored the life and mission of his mentor, Monte Zucker. The art was a heartfelt, enduring tribute upon Monte's passing, and celebrated his passion for life and photography. The structure created in black Plexiglas suggests the iris of a camera lens.
The tribute was displayed at his memorial service, with posters given to the hundreds of his colleagues and students who came to remember and express appreciation.
The level of creative photography in both collages is unsurpassed—and offered one-of-a-kind opportunities for Lawrence's art.