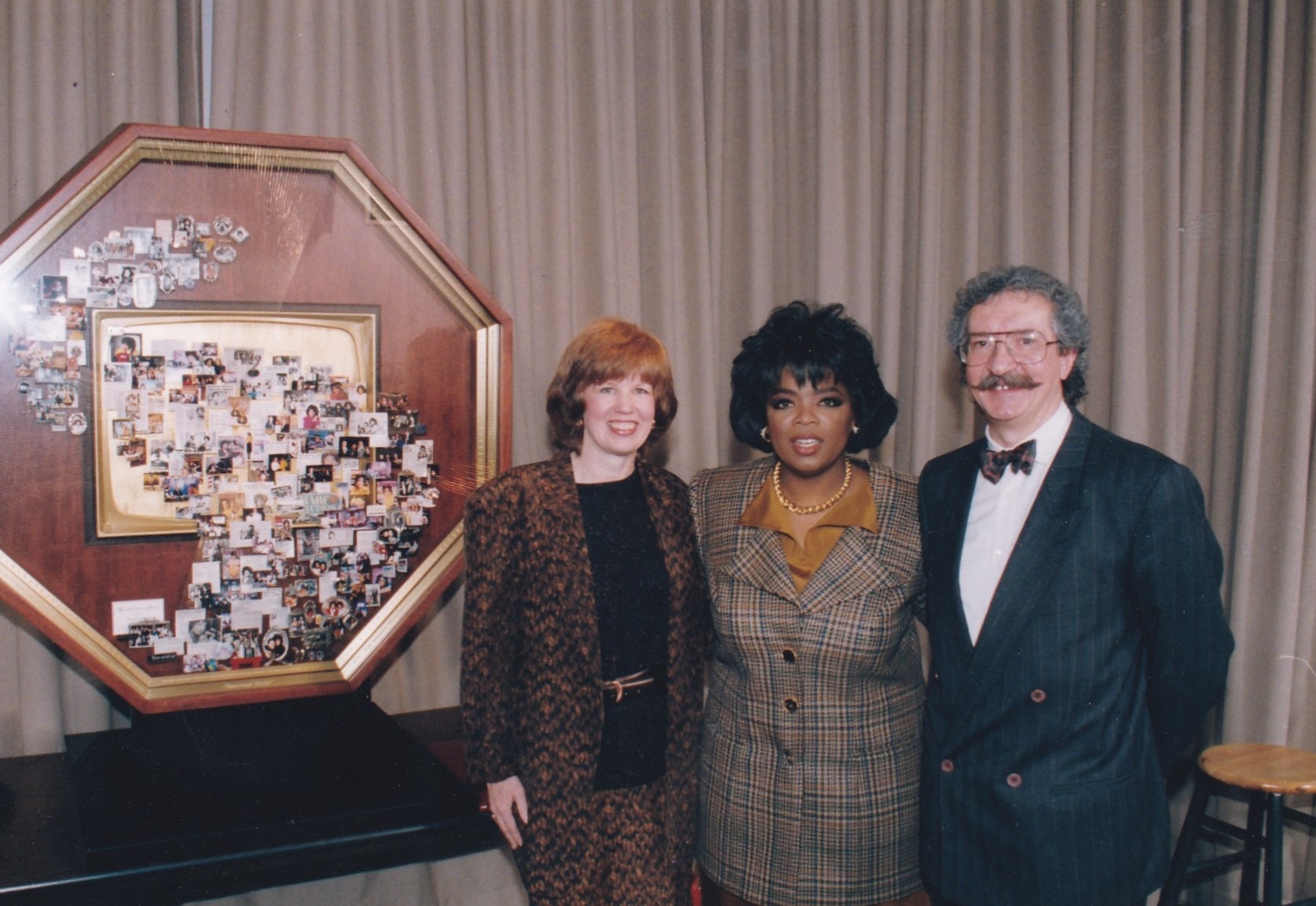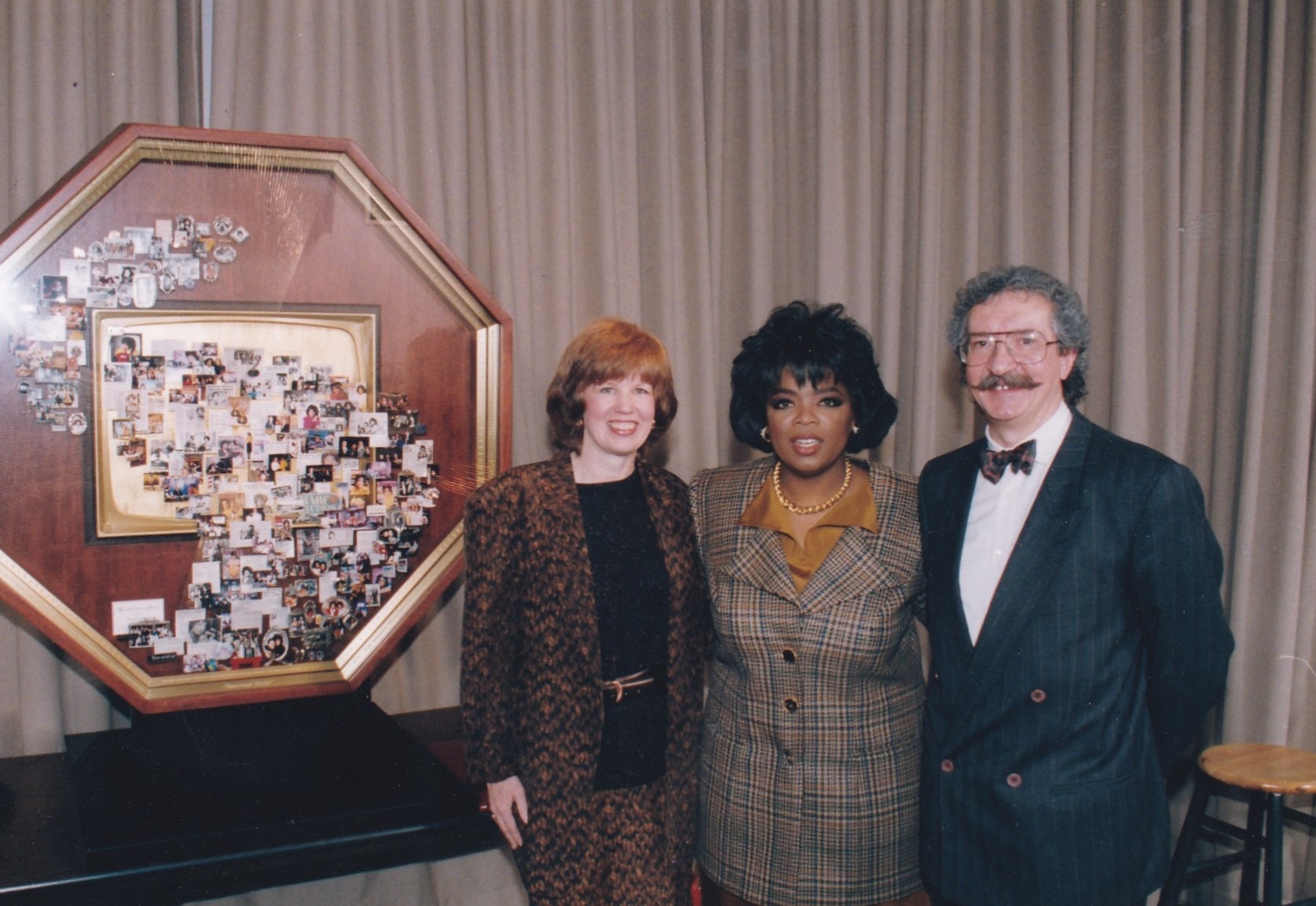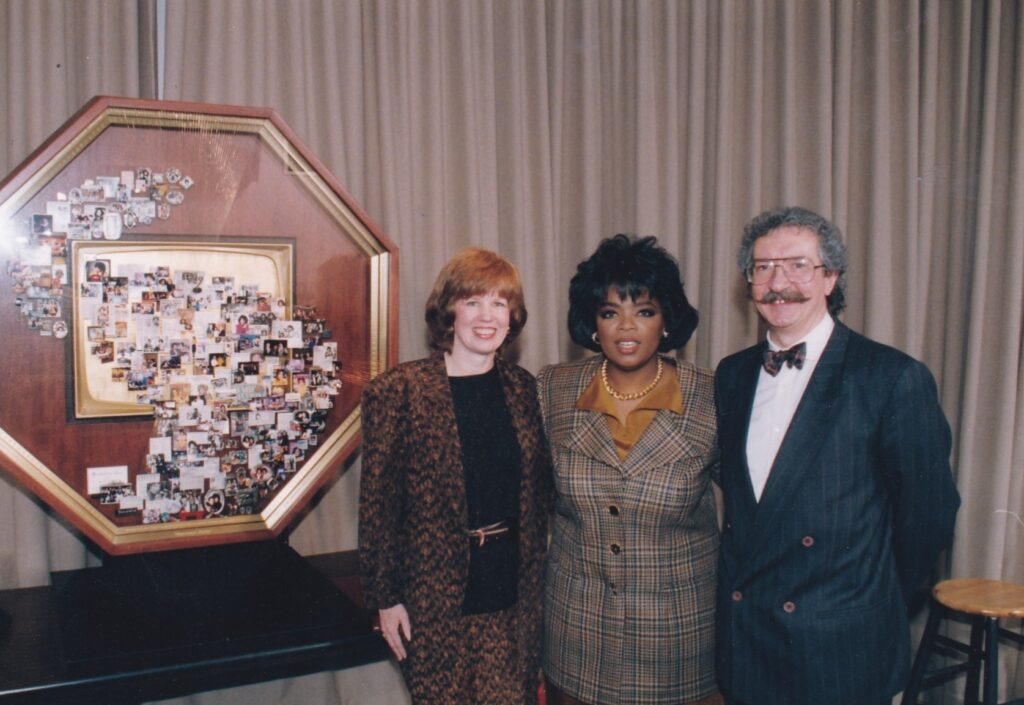 December 1, 1990—we remember it well! Lawrence and I travelled to Chicago with Oprah Winfrey's surprise Christmas gift from KingWorld Productions. Commissioned by Oprah's longtime syndicator, this One Of A Kind 3-dimensional art commemorated Oprah's life story.
The art was unveiled between the tapings of two shows, with KingWorld's founders Michael and Roger King flying in from LA and New York for the presentation.
The art's centerpiece is a gold television screen with 215 golden rays beaming out, suggesting her outreach and mission to her audience. The Oprah Winfrey Show's national and international syndication are presented by brass inlay surrounding the art, on which the 215 station call letters are engraved.
Engraved in the brass border surrounding the art is Maya Angelou's poem Phenomenal Woman. Perfect to describe this phenomenal woman.
I talked to over 80 people for memorabilia and items to include in Oprah's art. Contributors included Stedman Graham, Quincy Jones, Gayle King, and Stephen Spielberg.
After 30 years since the art's unveiling, Oprah's achievements and good works continue to amaze. It was a One Of A Kind opportunity to commemorate such an inspiring life story.