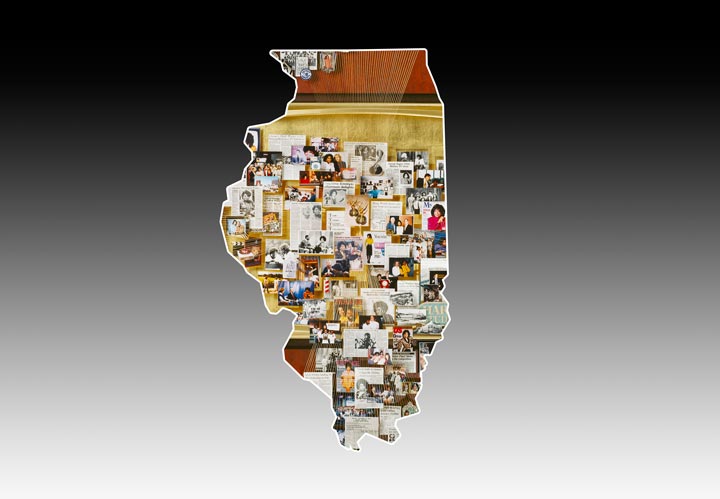 Illinois is the fifth most populous state in the United States, and the top state for One Of A Kind collages on display in both public and private collections. In Chicago alone we've collaborated on over 65 pieces of art, and from Bloomington to Peoria to Lisle, we've created over 145 wonderful projects throughout the years.
Some commissions are more notable, such as Oprah Winfrey, The Field Museum, and Michael Jordan, while other art commemorates a wide range of industries including the medical, agricultural, industrial, and financial fields, celebrating anniversaries and honoring their leaders.
We're especially pleased when clients return for a 2nd commission, such as the Chicago Bulls, The Duchossois Group, Elmhurst Memorial Healthcare, and American Academy of Orthopaedic Surgeons.
See a few of One Of A Kind's Illinois commissions below and experience the fascinating diversity in the artwork. (more…)
---