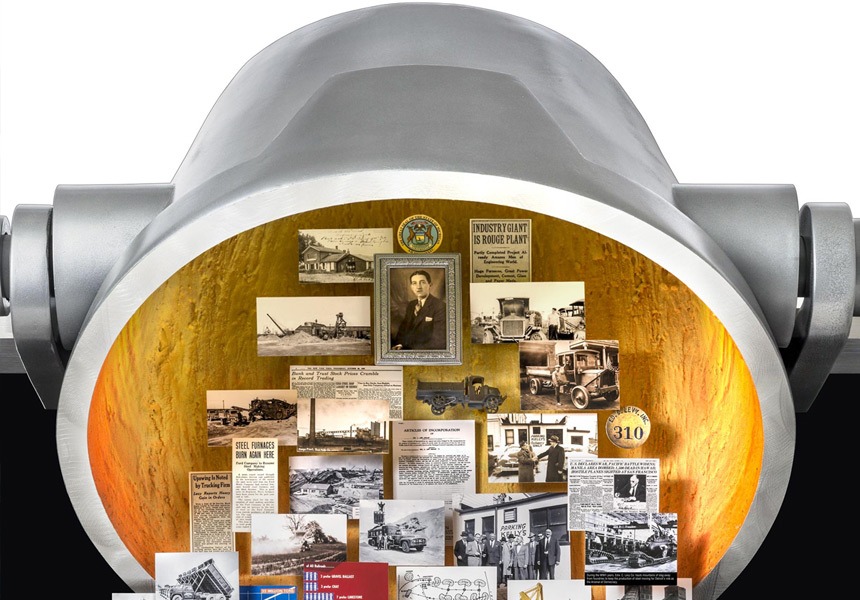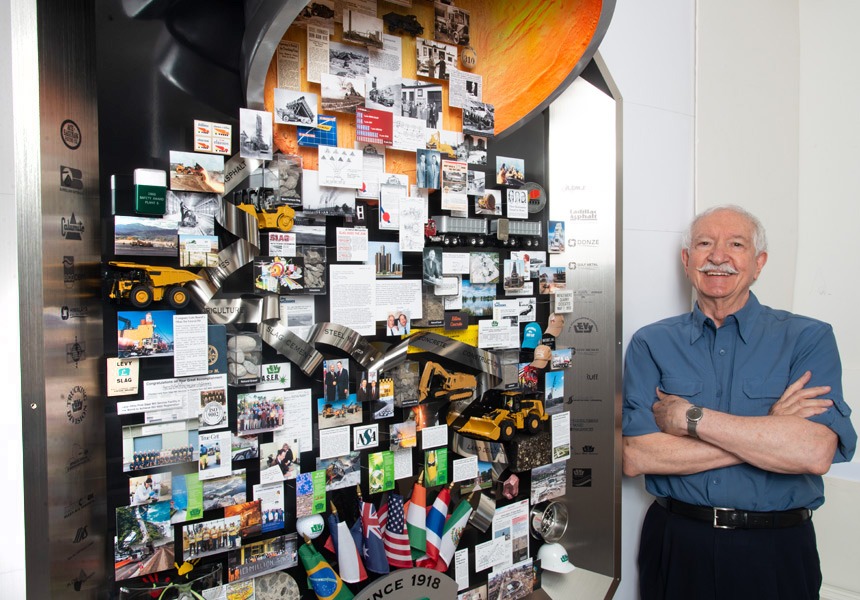 September 8, 2018, Dearborn, MI – Edward C. Levy Companies unveiled One Of A Kind 3-dimensional commemorative art tonight at their Partners Tribute, held at the Henry Ford Museum, to celebrate the company's 100th anniversary. Working with the Levy Centennial Committee over the past 18 months, Lawrence incorporated wonderful miniaturized photos, publications and 3D items contributed by Levy employees to capture their history, people and accomplishments.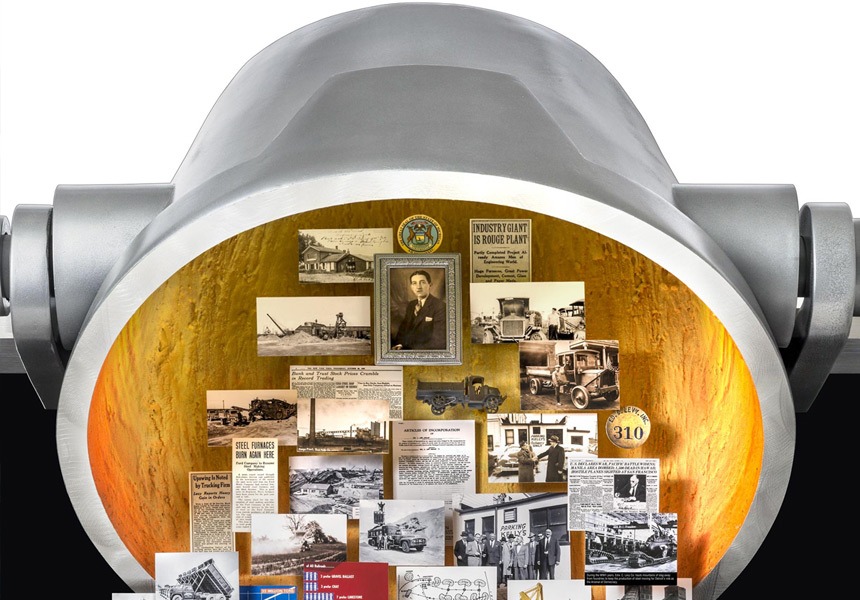 The structure, measuring 57"x 45" x 18", is designed with a brushed stainless steel and a black lacquer base. Learning the essence of Levy's business is the slag pot, Lawrence was inspired to create a miniature slag-pot from which the history flows. The art highlights how slag, "a stony waste matter separated from metals during the smelting or refining of ore", has been a key component to Levy's success. Containers of various slag product are incorporated throughout the art.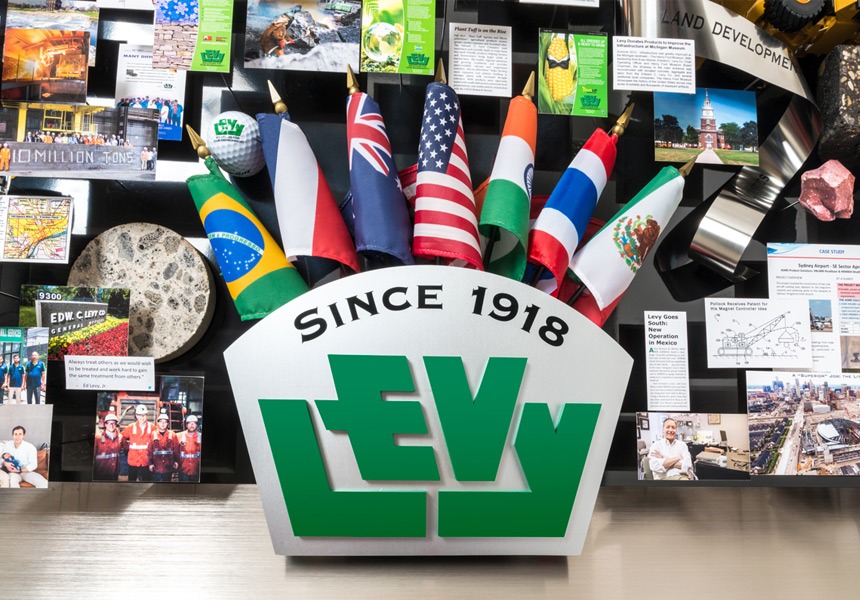 Flags of seven countries represent all Levy locations. The Levy Group of Companies logos are photoengraved on the sides of the octagon stainless steel structure, showing the company's expansion and dynamic future.   A stainless steel ribbon reflects Levy's lines of business.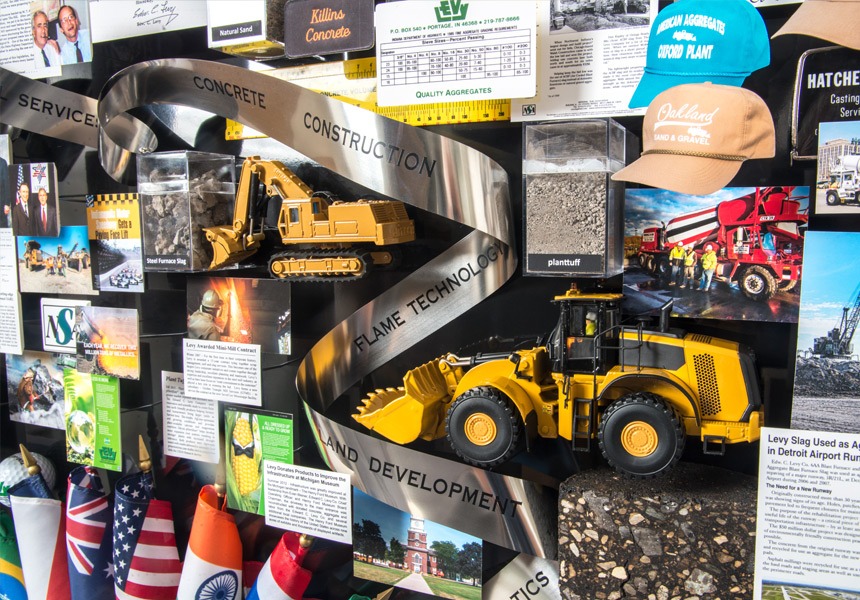 Next to the art, an interactive website on a computer screen describes the significance of each item. Click here to view the interactive: Edward C. Levy Company-Interactive Website Feature. Gala attendees received souvenir brochures with a photo of the art and numbered descriptive key. The art will be permanently displayed in The Edw. C. Levy Companies' headquarters.
Click to enlarge
"The ideas and memorabilia of Levy's centennial team were invaluable. Levy's is a great only-in-America story that now has a visual legacy that can be appreciated for years to come," said Lawrence Romorini.
And from our client: "Huge hit is an understatement…" What a love to hear.