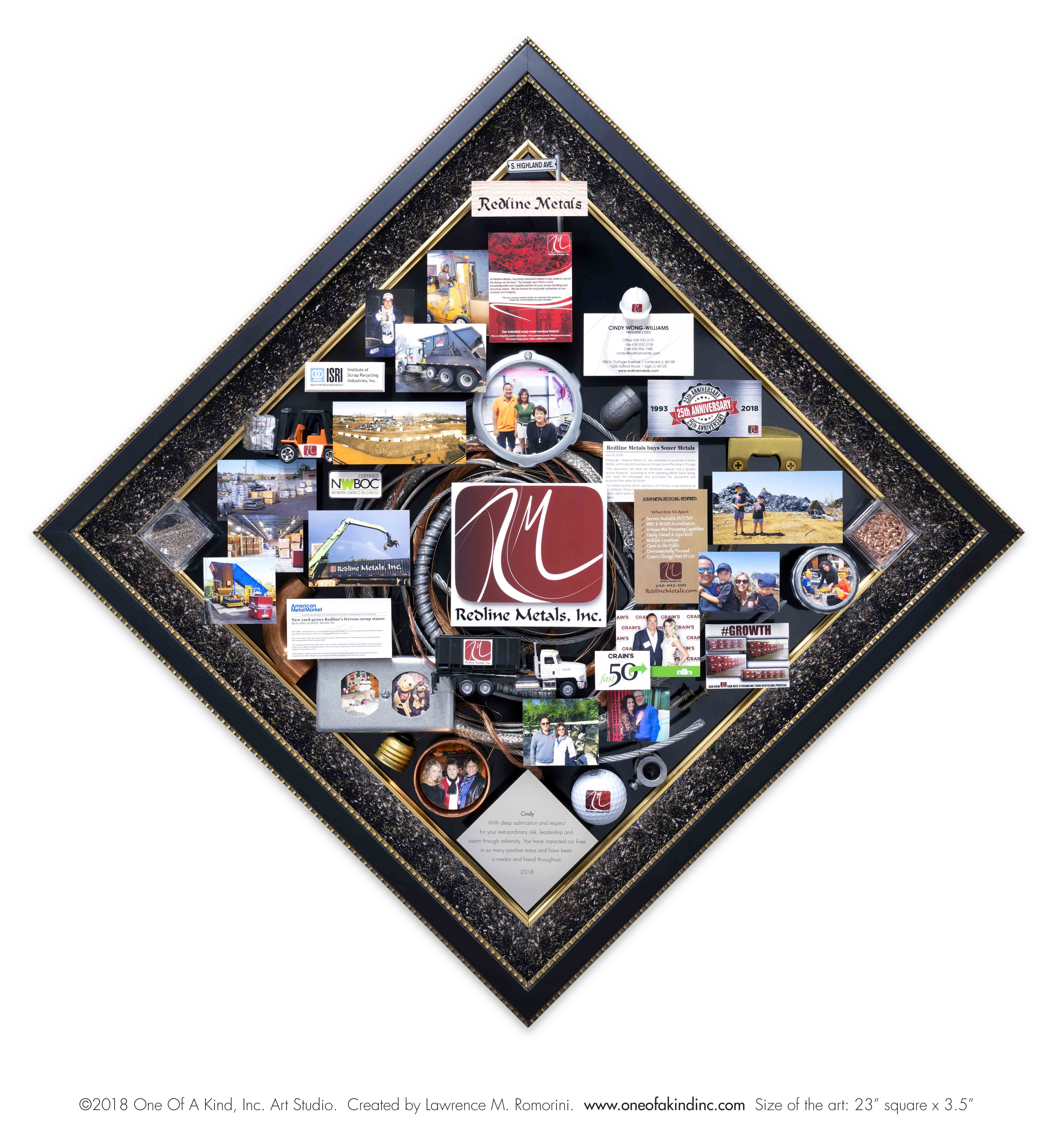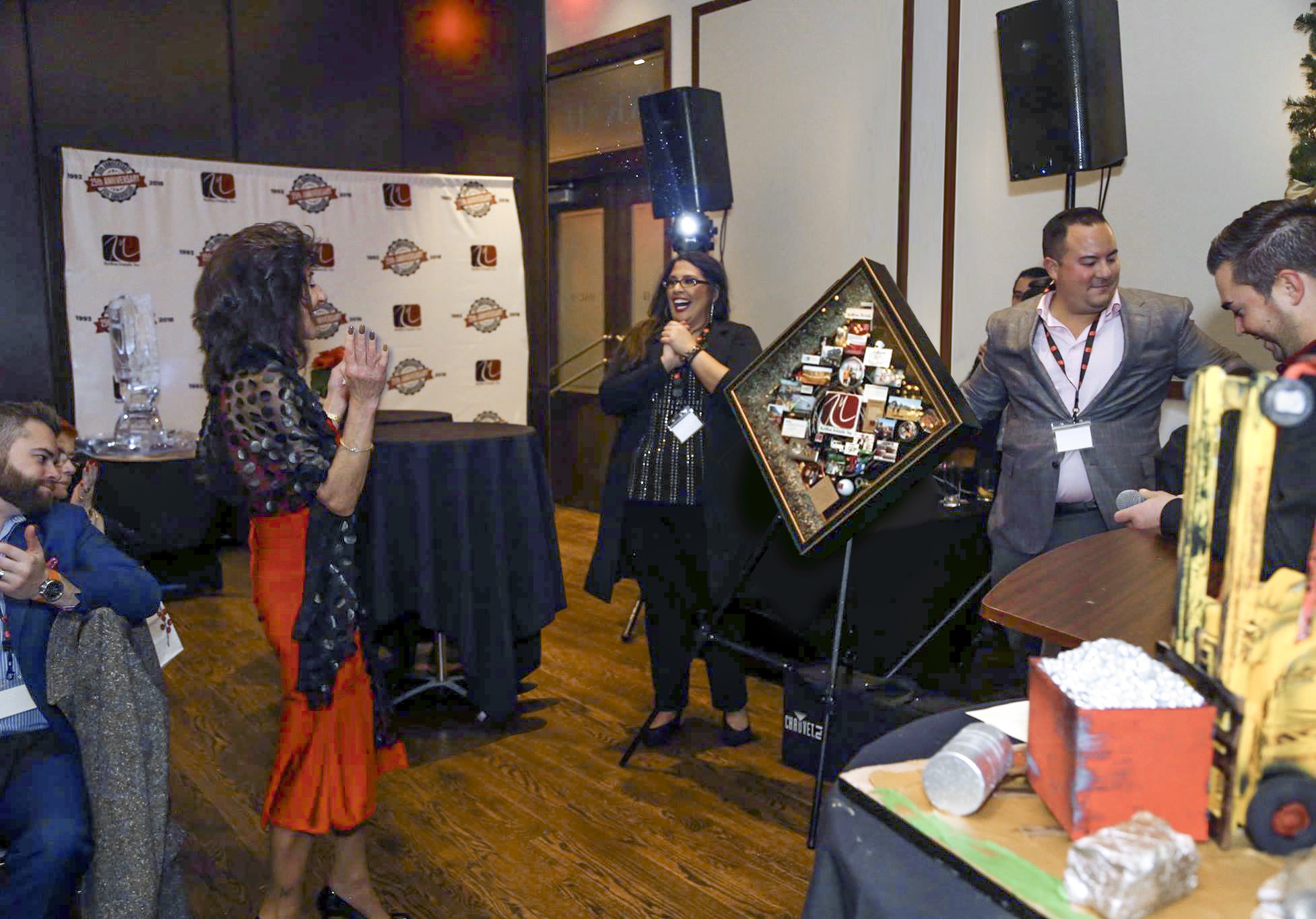 Redline Metals, a metals recycler headquartered in Lombard, Illinois, recently presented One Of A Kind commemorative art to Founder Cynthia Wong-Williams on the 25th anniversary. Cindy started Redline as the second woman-owned Scrap Dealer. The company is still one of only a few scrap companies owned by women.
The diamond-shaped art, measuring 23" x 23" x 3.5", features a border of processed scrap metal images. The Redline Metals logo is the centerpiece, highlighted by a coil of 3D multiple metal wires and cords. Metal pieces are integrated throughout the art, including some that frame important family photos.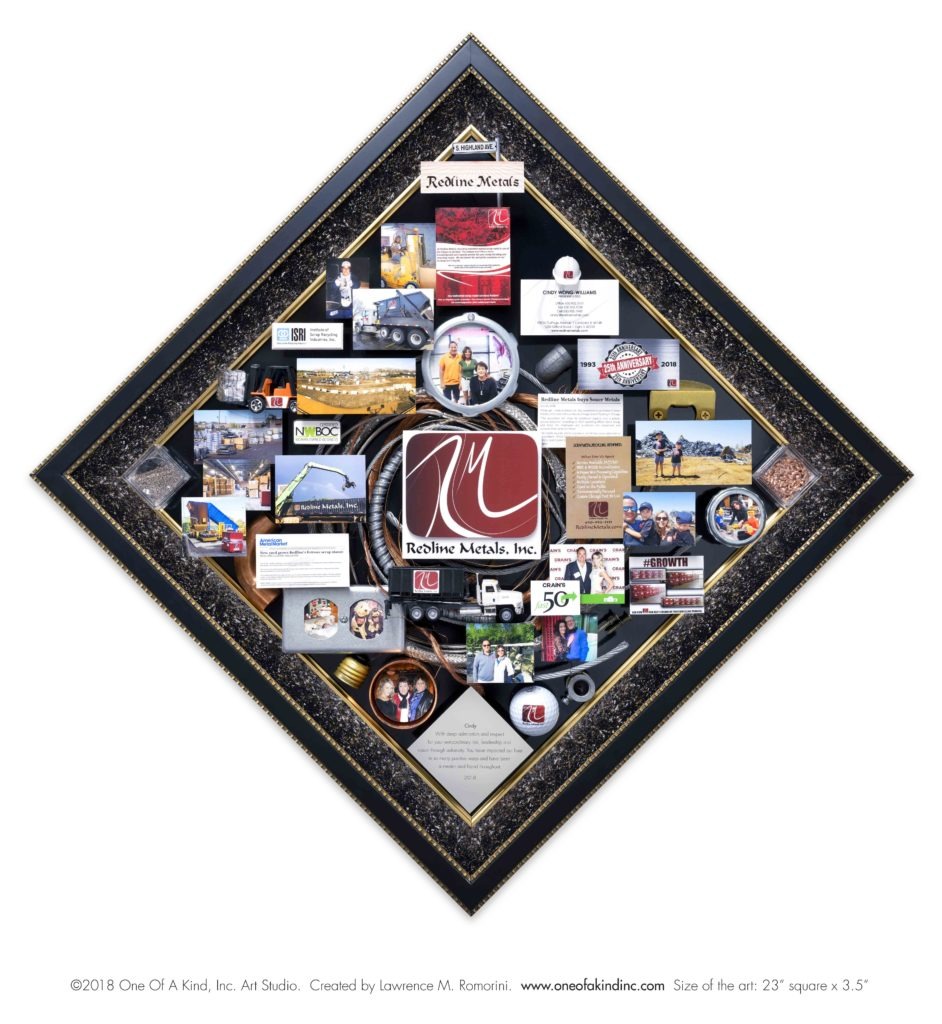 Special 3D items include a miniature forklift with scrap bale, a model Redline Metals truck, and a Redline hardhat.
Containers on the left and right hold actual processed scrap.
The dedication plaque reads:
Cindy
With deep admiration and respect
for your extraordinary, risk, leadership and
vision through adversity. You have impacted our lives
in so many positive ways and have been
a mentor and friend throughout.
2018
Our great collaborator, the Office Manager, wrote to us after the presentation, "Cindy was absolutely STUNNED, she loved the piece so much. Seeing it in person was AMAZING." That's what we love to hear!
Best wishes for continued success.