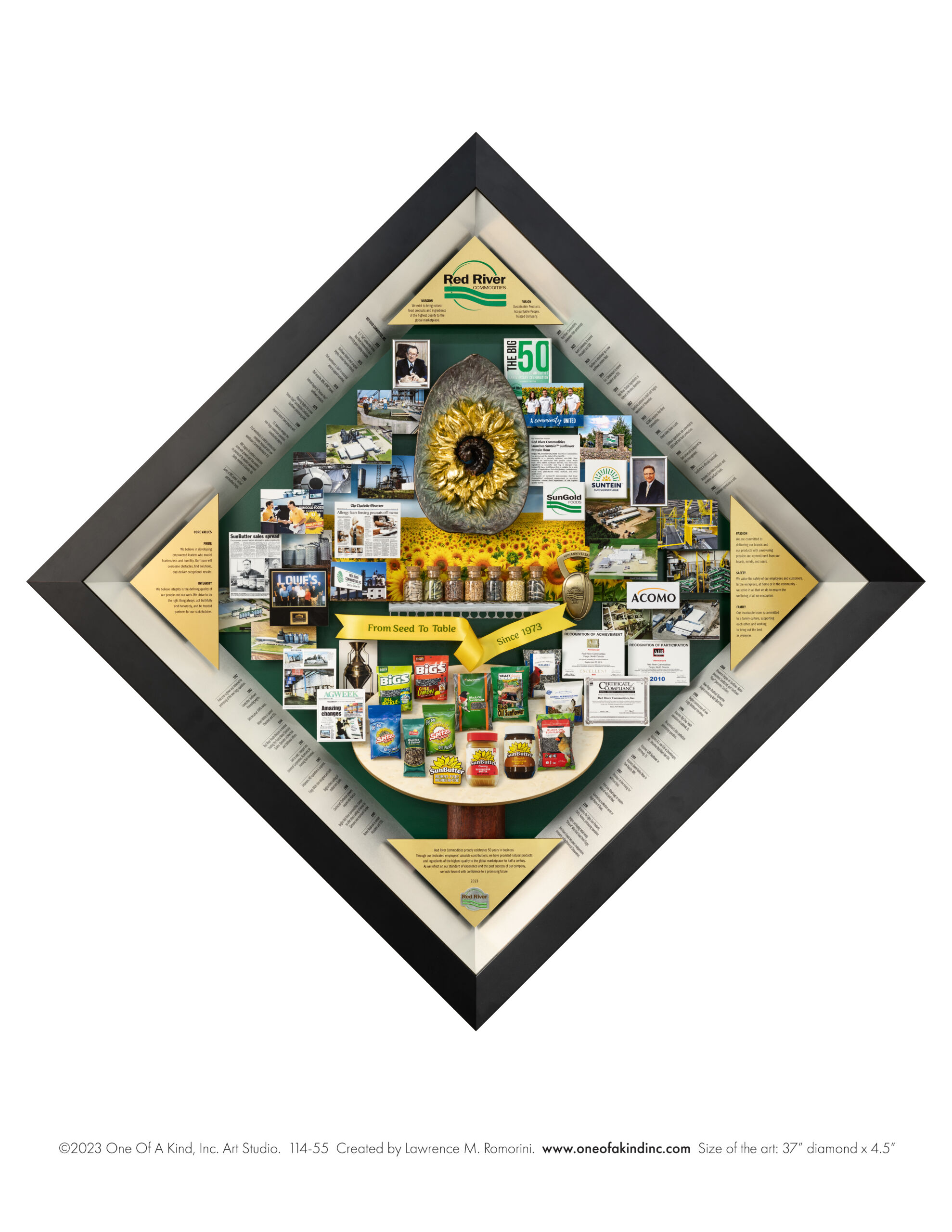 Red River Commodities' 50th Anniversary Art Celebrates "From Seed to Table Since 1973"
Red River Commodities, committed to providing natural products and ingredients of the highest quality to customers around the globe, celebrated their 50-year milestone with One Of A Kind 3-dimensional commemorative art created by Lawrence Romorini.
The art hangs in a diamond shape and reflects the company's standards of excellence and the great outdoors. The background structure is a glossy forest green, surrounded by a black frame. Gold corners with Core Values, Mission and Vision draw the eye toward the 3D Sunflower centerpiece, enhanced in gold-leaf.
A photo capturing a field of sunflowers lays beneath the centerpiece, underscoring the value, versatility (and beauty!) of sunflowers. A shelf created from a metal seed sifter screen features vials of product seeds. On the table beneath are arrayed popular Red River products on a miniature wooden table.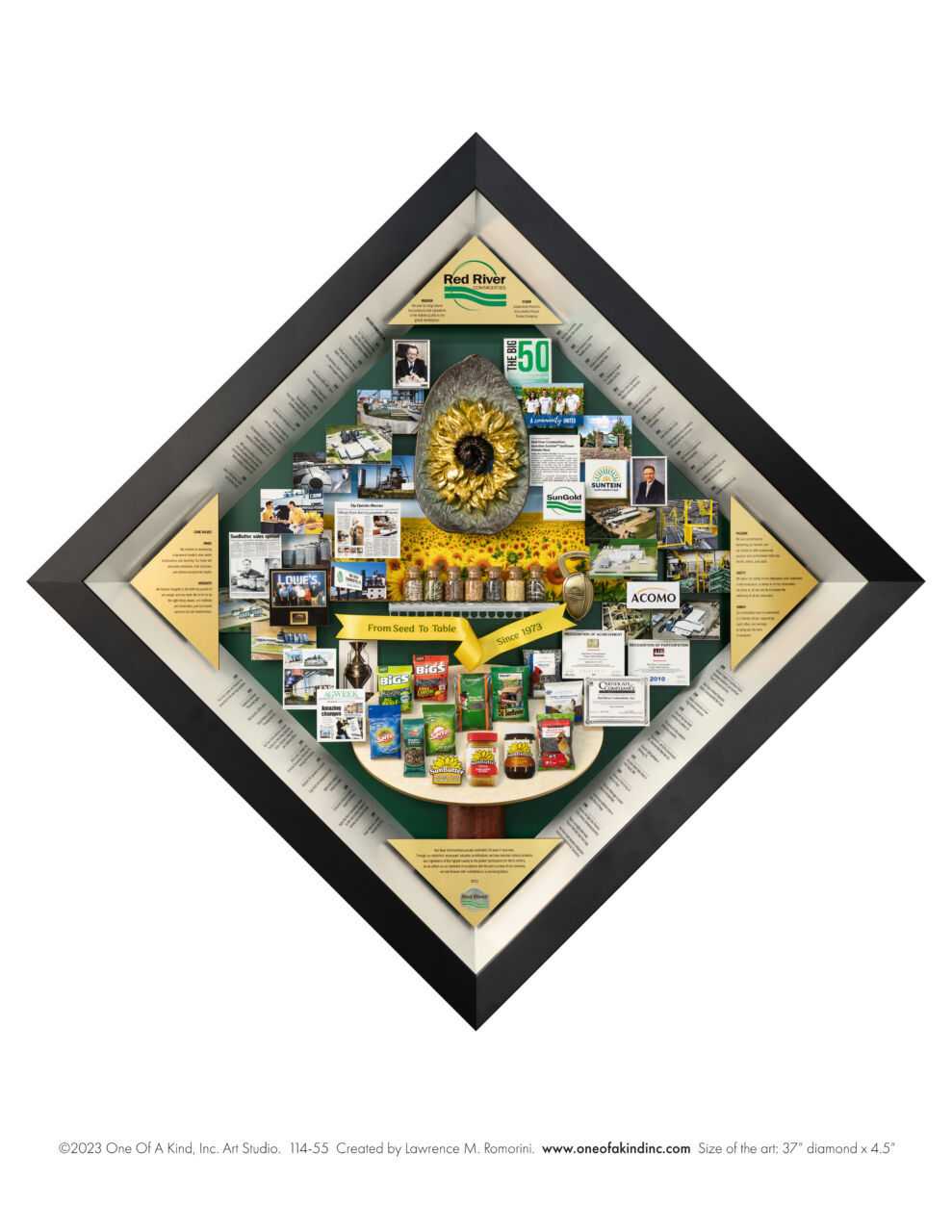 Photos, news articles, awards, 3D items, and memorabilia capture the history, leadership and accomplishments. The art showcases how the ag processing company sources crops directly from trusted growers and then processes them into products for food manufacturing customers. A timeline photoengraved in metal on the border includes major milestones.
The lobby art will serve as a lasting legacy in the headquarters in Fargo, ND. The perfect tribute to the first 50 years and the many more to come.