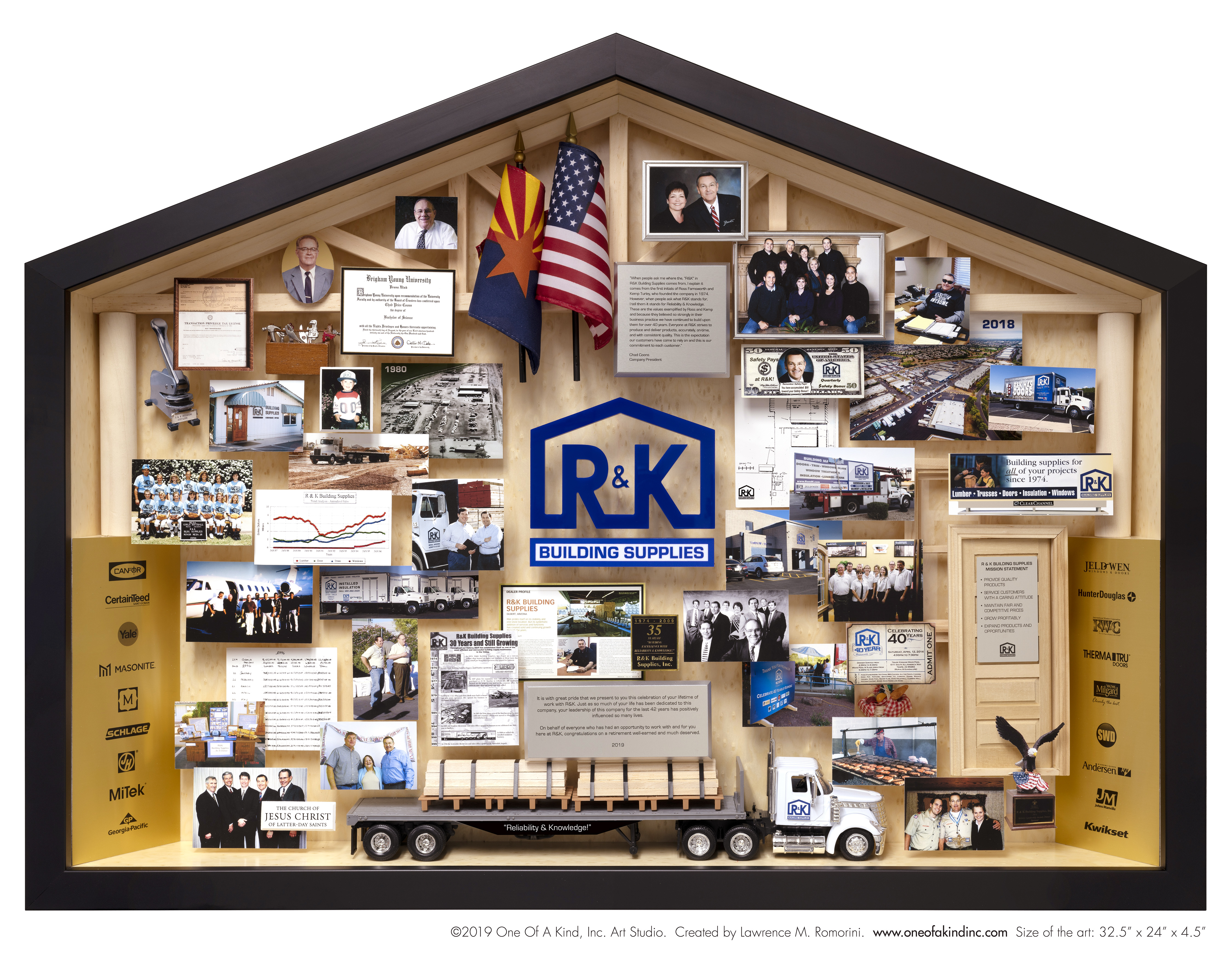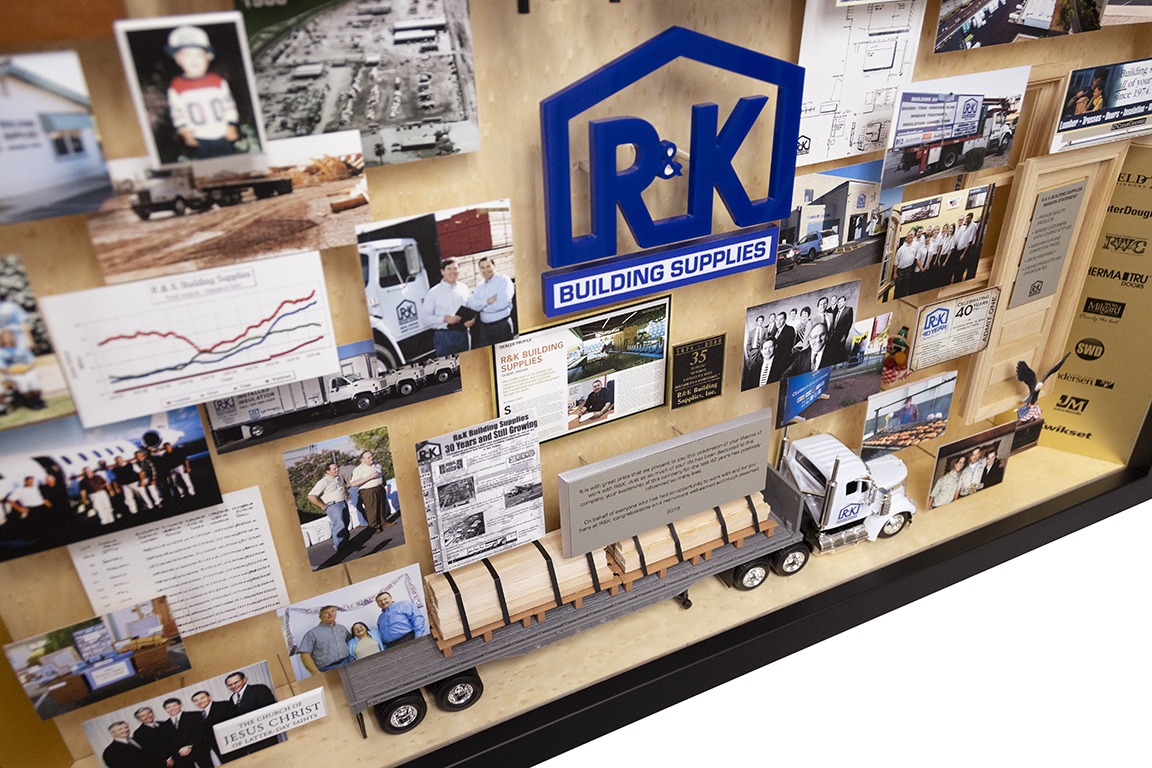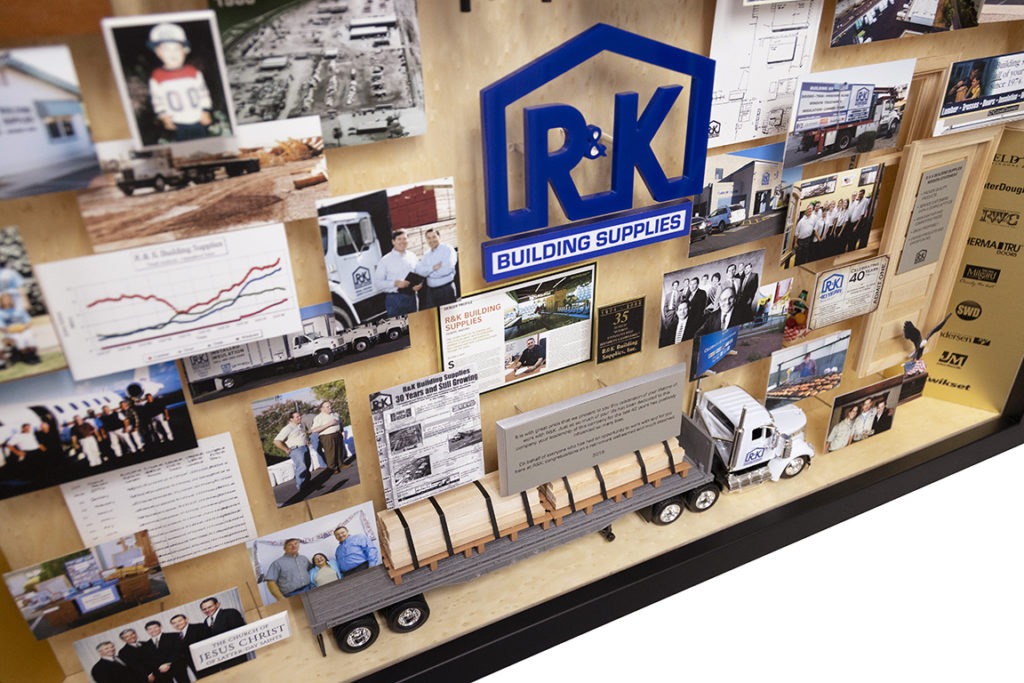 R&K Building Supplies recently presented One Of A Kind 3-dimensional commemorative art to their long-time President. R&K serves residential and commercial contractors and homeowners, with their Lumber & Truss division, as well as insulation, doors, windows, custom glass, shower doors and window treatments.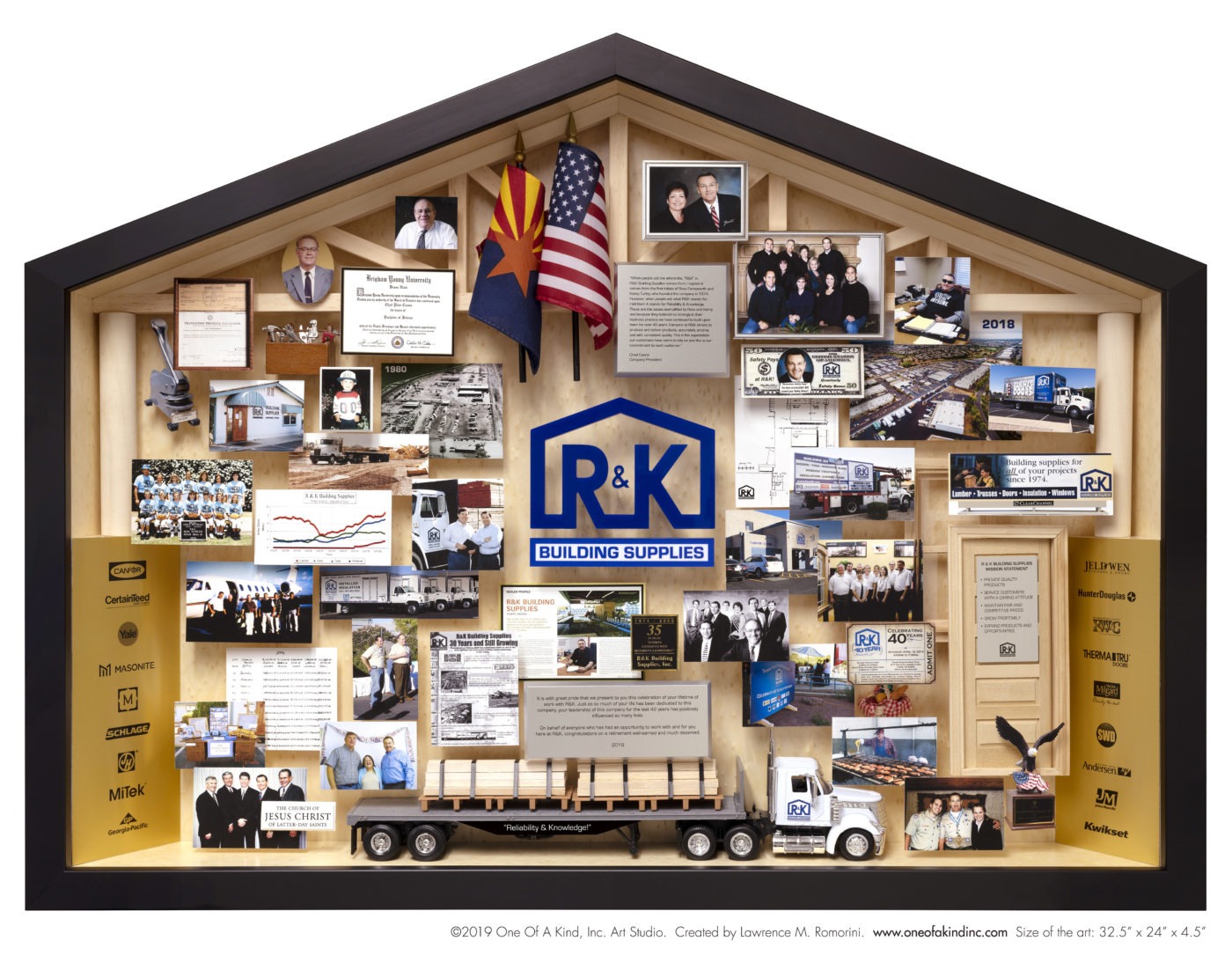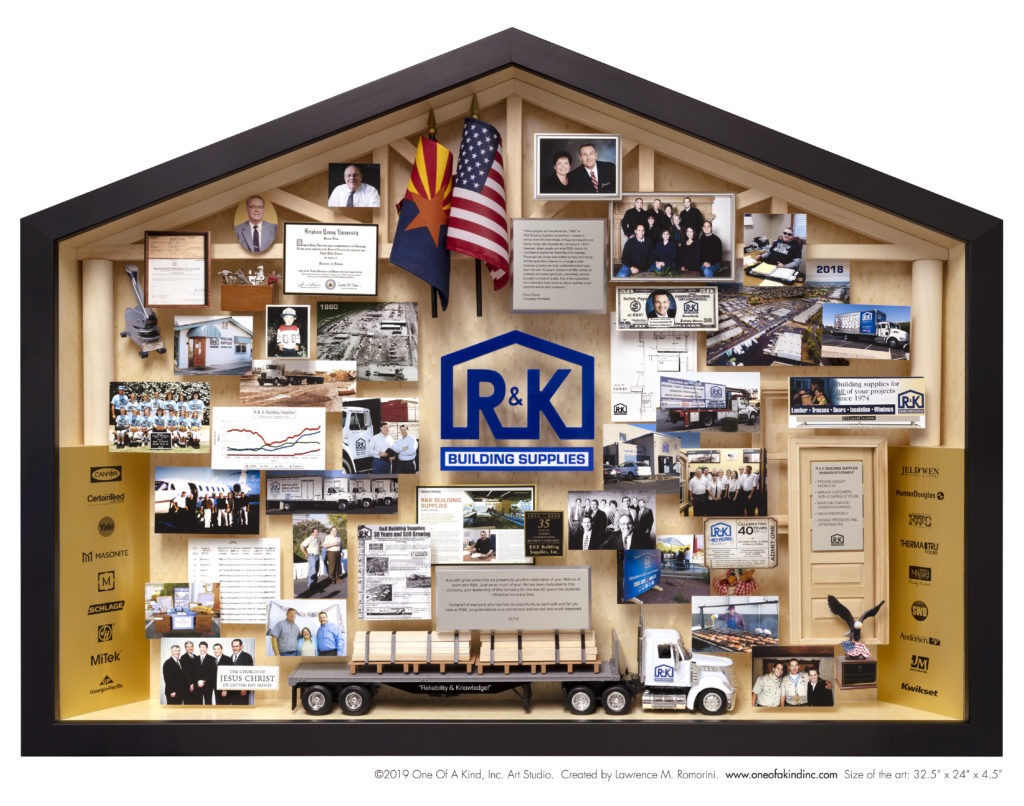 The art's unique shape reflects the R&K logo, with a background of birdseye maple framed in black. A 3D truss is at the top of the art in the background. The story flows counterclockwise around the R&K logo, in 3D Plexiglas.
Miniature lumber on an R&K Building Supplies truck, a miniature wooden door and window frame, lend texture and authenticity to the art. Framed family photos round out the art, looking forward to the future.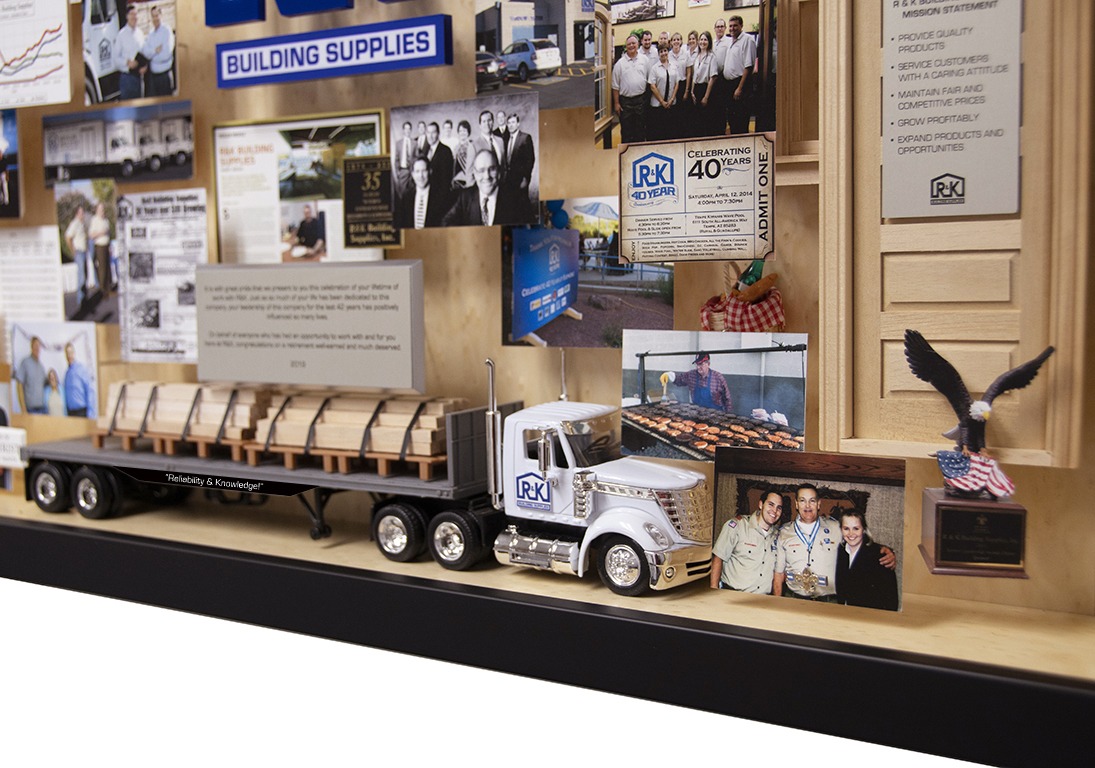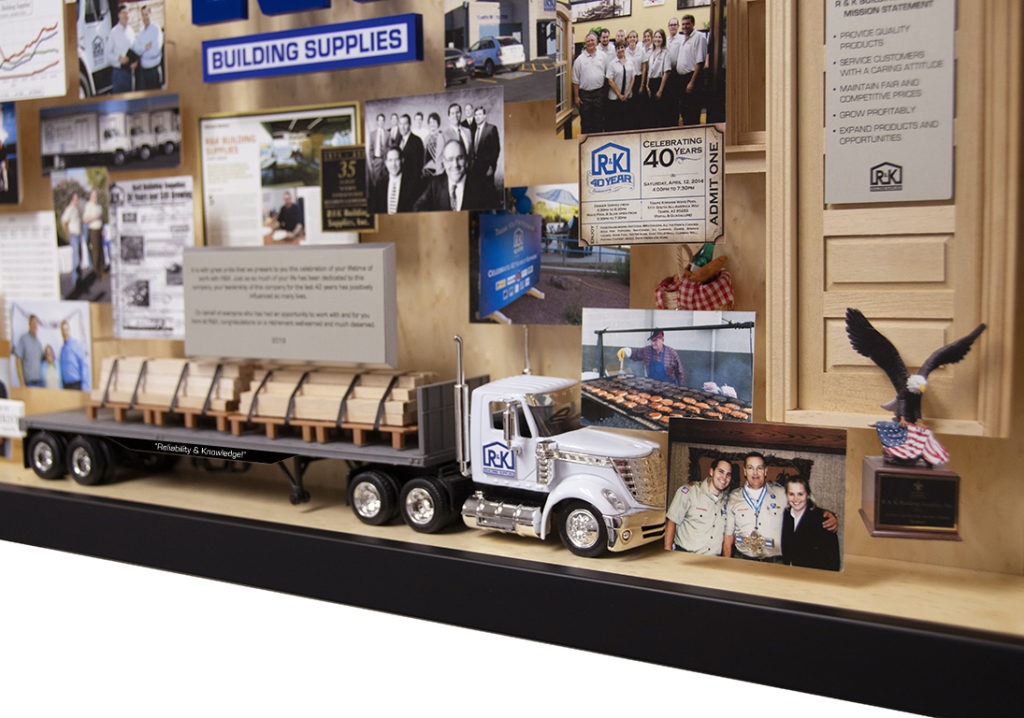 A quote from the President is photoengraved in metal, as well as the R&K Mission Statement and the dedication message. The quote gives some insight to the company name: "When people ask me where the "R&K" in R&K Building Supplies comes from, I explain it comes from the first initials of Ross Farnsworth and Kemp Turley, who founded the company in 1974. However, when people as what R&K stands for, I tell them it stands for Reliability & Knowledge…"
The dedication plaque reads:
It is with great pride that we present to you this celebration of your lifetime of work with R&K.
Just as so much of your life has been dedicated to this company, your leadership of this company for the
last 42 years has positively influenced so many lives.
On behalf of everyone who has had an opportunity to work with and for you here at R&K,
congratulations on a retirement well-earned and much deserved.
2019