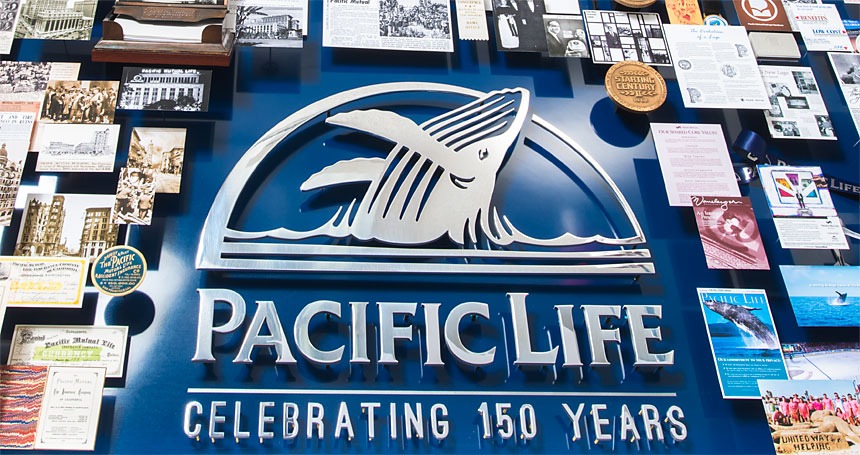 Pacific Life Insurance Company, headquartered in Newport Beach, California, just installed One Of A Kind 3-dimensional commemorative lobby art to celebrate their 150th anniversary.
The 7 ft. x 4 ft. x 5" structure features the company's iconic whale logo design as centerpiece. Almost 200 photos, publications, memorabilia and 3D items reflect the history, growth and continued strength of the company since its founding by former California Governor Leland Stanford in 1868.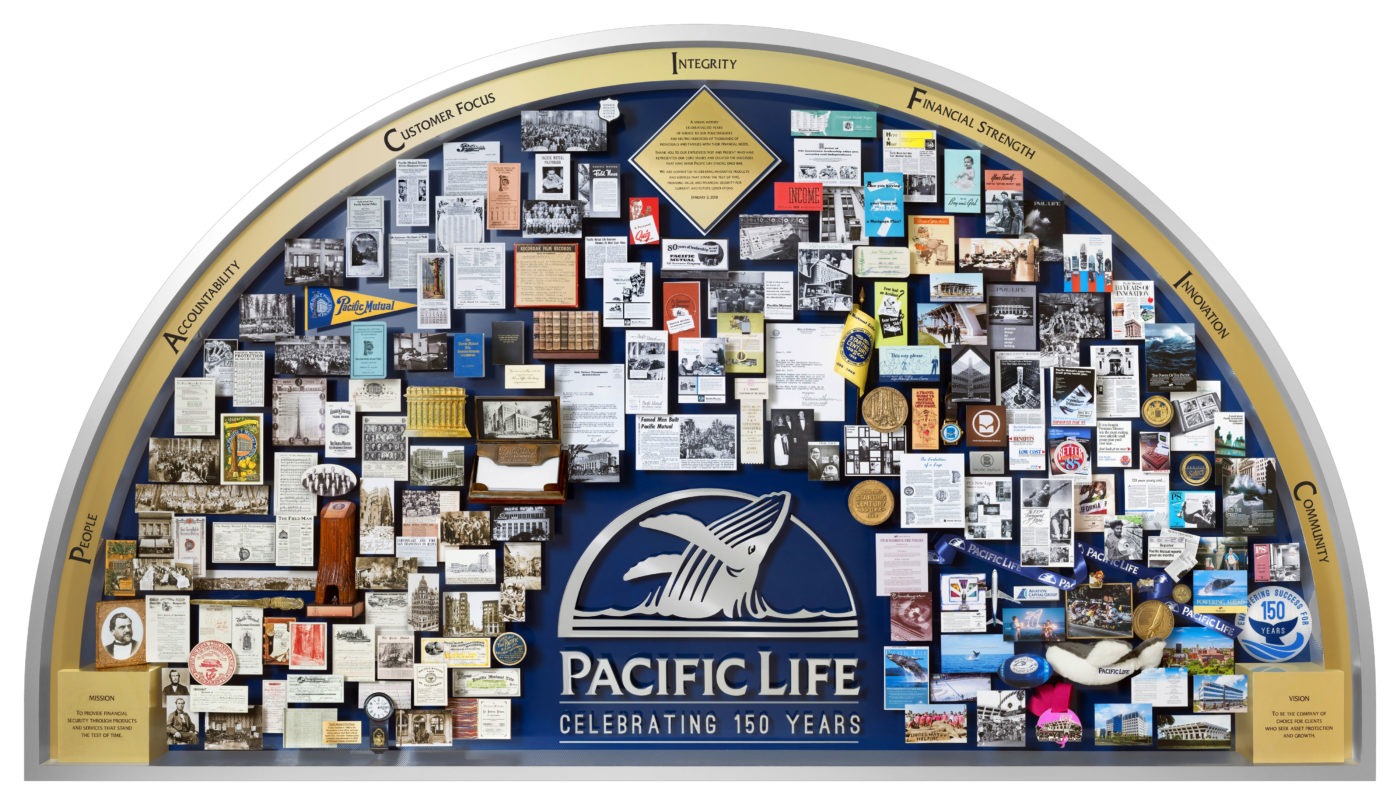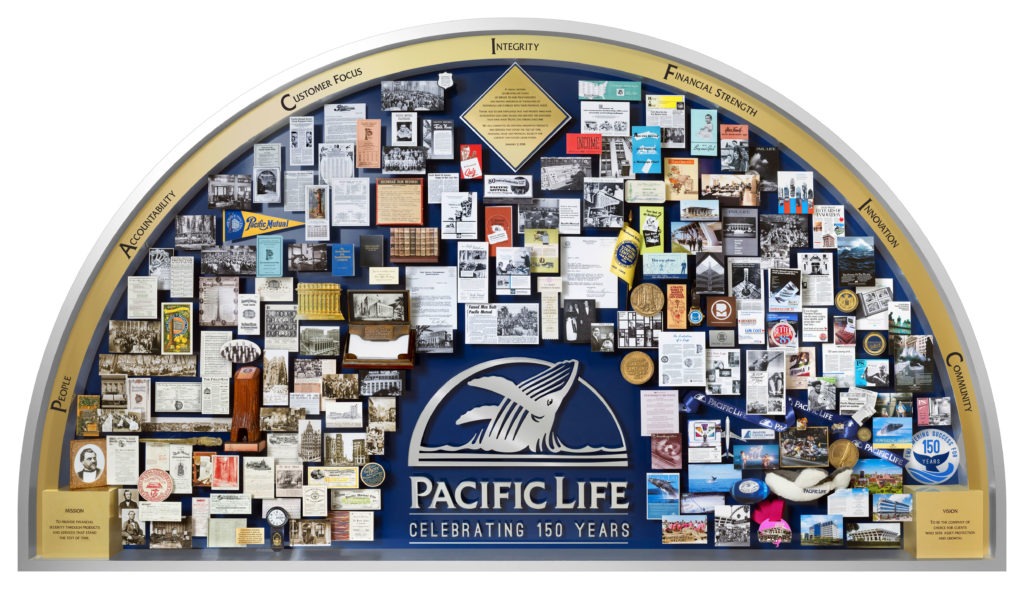 Among 3D items in the art are a vintage letter opener, antique brass business card holder, a replica Chairman's trophy (see if you can spot the tiny horse!), miniature Pacific Life's 60th anniversary history book, flag from 1968 "Starting Century II", model of their Aviation Capital Group plane, and… beanie baby whale—a first for One Of A Kind!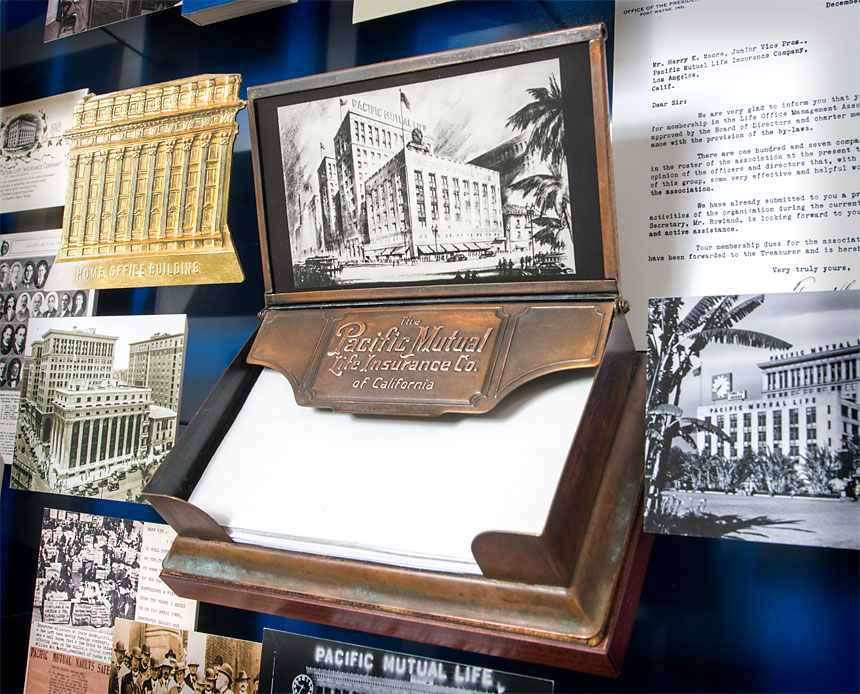 A brass inner border featuring the Core Values–with initial capital letters of each value spelling out PACIFIC: People, Accountability, Customer Focus, Integrity, Financial Strength, Innovation, Community. Two cornerstones are photoengraved with the Mission on the left, and the Vision on the right.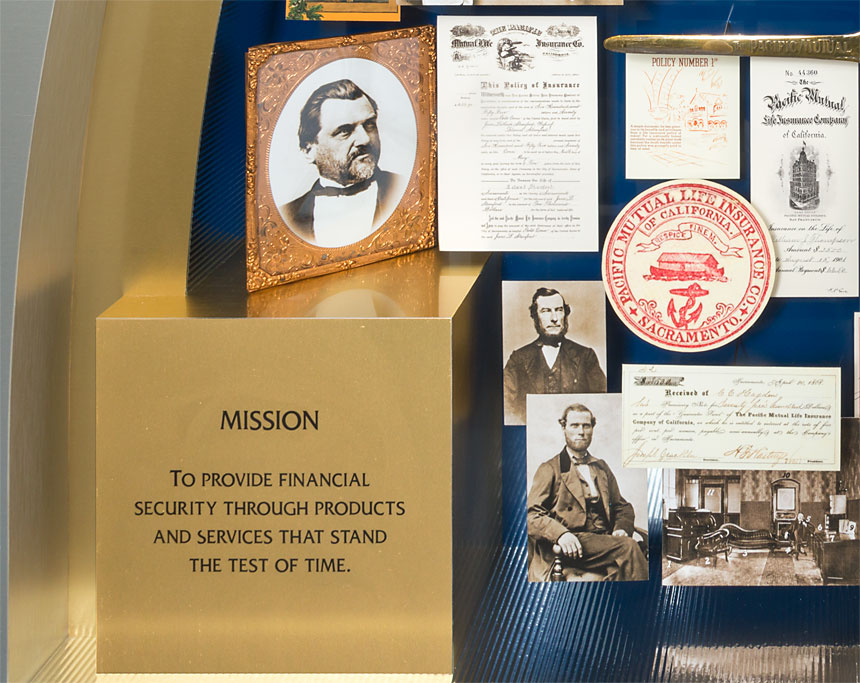 The story arches from left to right around the Pacific Life 150th logo, created in polished silver. It commemorates long-term financial strategies and innovative products that have benefited policyholders and clients throughout the decades.  Current Pacific Life locations and ads, along with a silver medallion "Empowering Success for 150 Years", mark the sesquicentennial year.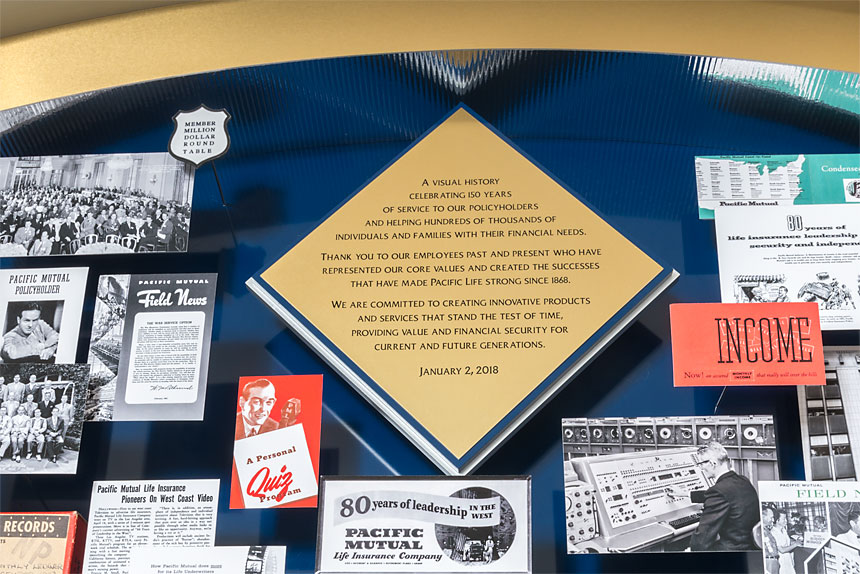 Positioned centrally at the top of the artwork is a dedication plaque which reads:
A visual history celebrating 150 years of service to our policyholders and helping hundreds of thousands of individuals and families with their financial needs.

Thank you to our employees past and present who have represented our core values and created the successes that have made Pacific Life strong since 1868. We are committed to creating innovative products and services that stand the test of time, providing value and financial security for current and future generations.

January 2, 2018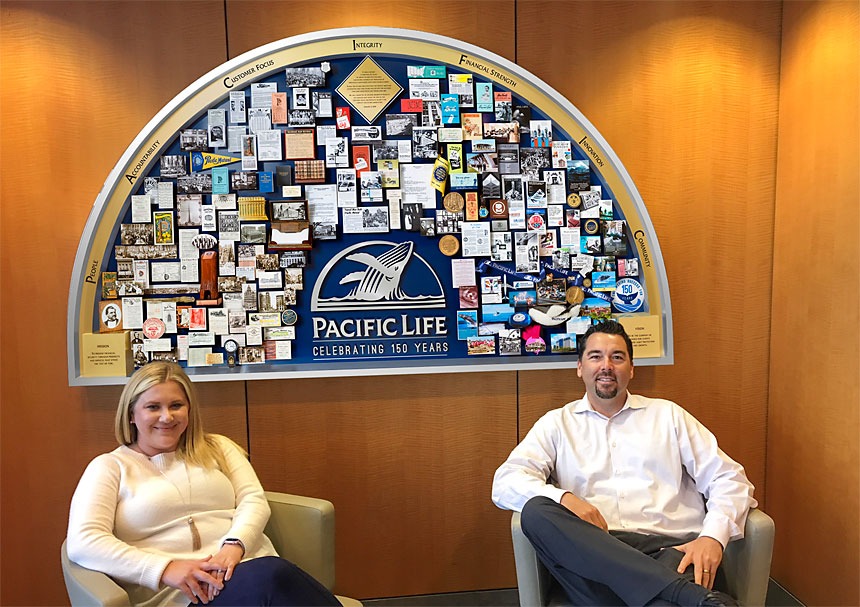 Our Pacific Life clients commissioned their artwork, never seeing a One Of A Kind 3-dimensional collage in person. We were delighted to read their emails upon opening the shipping crate: "A Masterpiece—Truly Stunning." The art will be incorporated into tours for new employees, offering a visual portrait of the company's 150-year legacy.
---