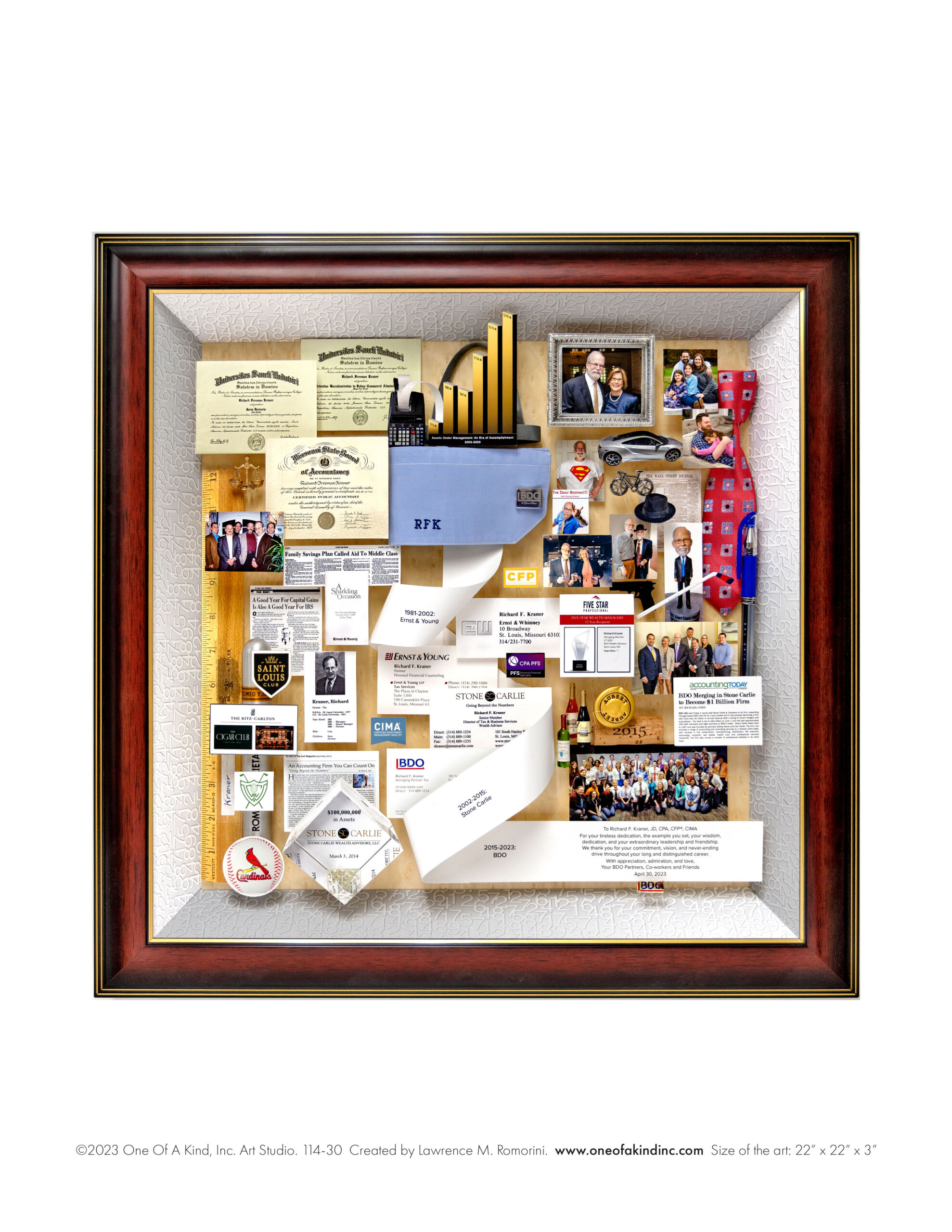 "Off The Cuff" Executive Retirement Gift
The Gift that Retiring Executives Will Never Forget  
BDO St. Louis recently presented their managing partner with an unforgettable retirement gift – Once Of A Kind 3-dimensional art. Artist Lawrence Romorini crafted every detail through miniaturized photos, publications, and 3D items to commemorate the retiree's unique story.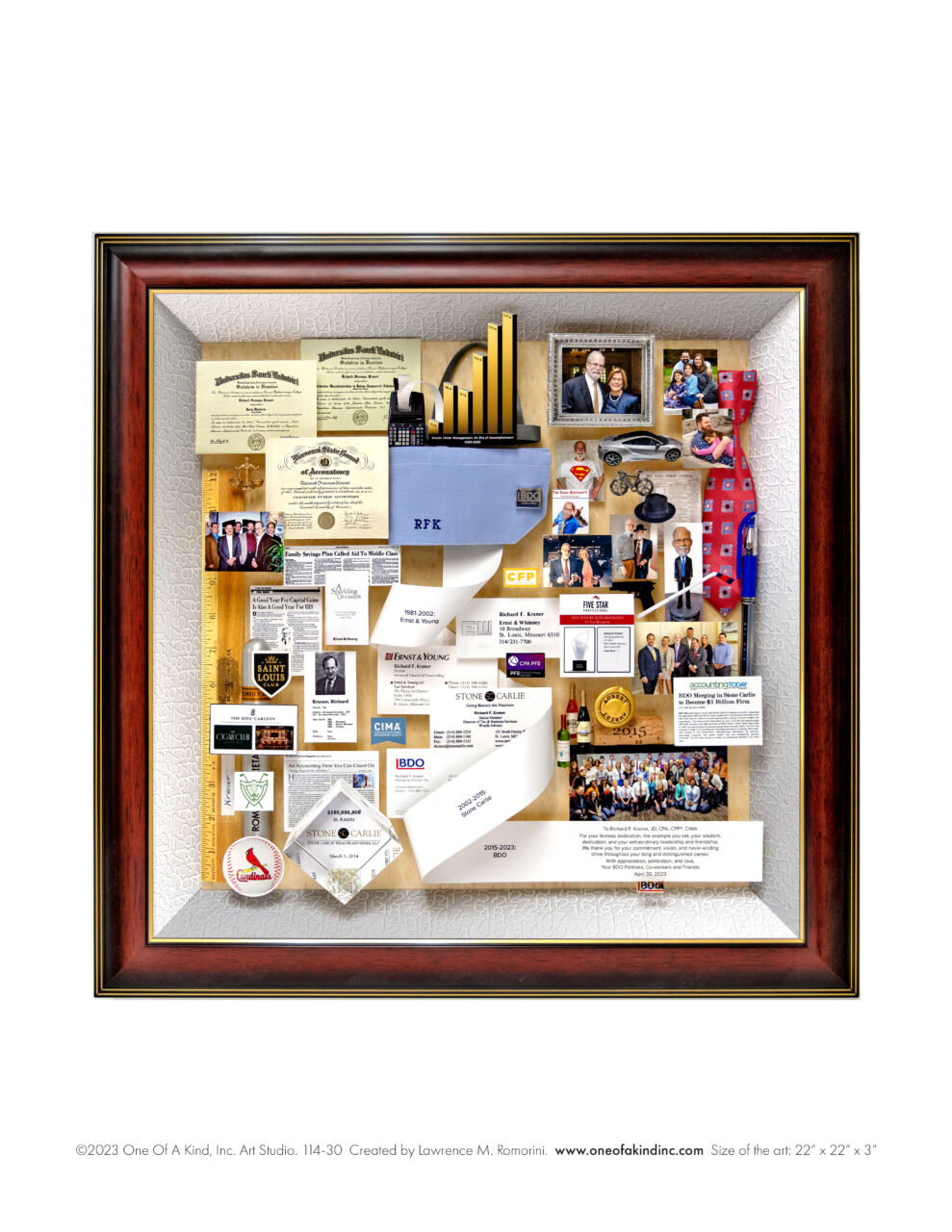 The design of this retirement art, which is 22″ x 22″ x 3″,  was literally "off the cuff." To reflect this exquisite dresser–legendary for his cuff links, tie, and financial prowess–the art flows from this leader's shirt cuff. Nearby is a calculator with a ribbon flowing through the art to commemorate the firms for which he has brought growth and success.
A numeric pattern embossed on the inner frame suggests BDO's expertise as the world's 5th largest accounting network. The perfect touch for a numbers guy.
Vignettes of favorite memories feature family and hobbies. 3-dimensional items, including his vintage ruler, a miniature tie (perfect), wine cork, and St. Louis Arch, enhance the retrospective. A 3D graph celebrates "An Era of Accomplishment" since 2003.
The art provided a powerful presentation. Then as the gift travels home, it continues to be enjoyed daily: A lasting legacy to express appreciation.