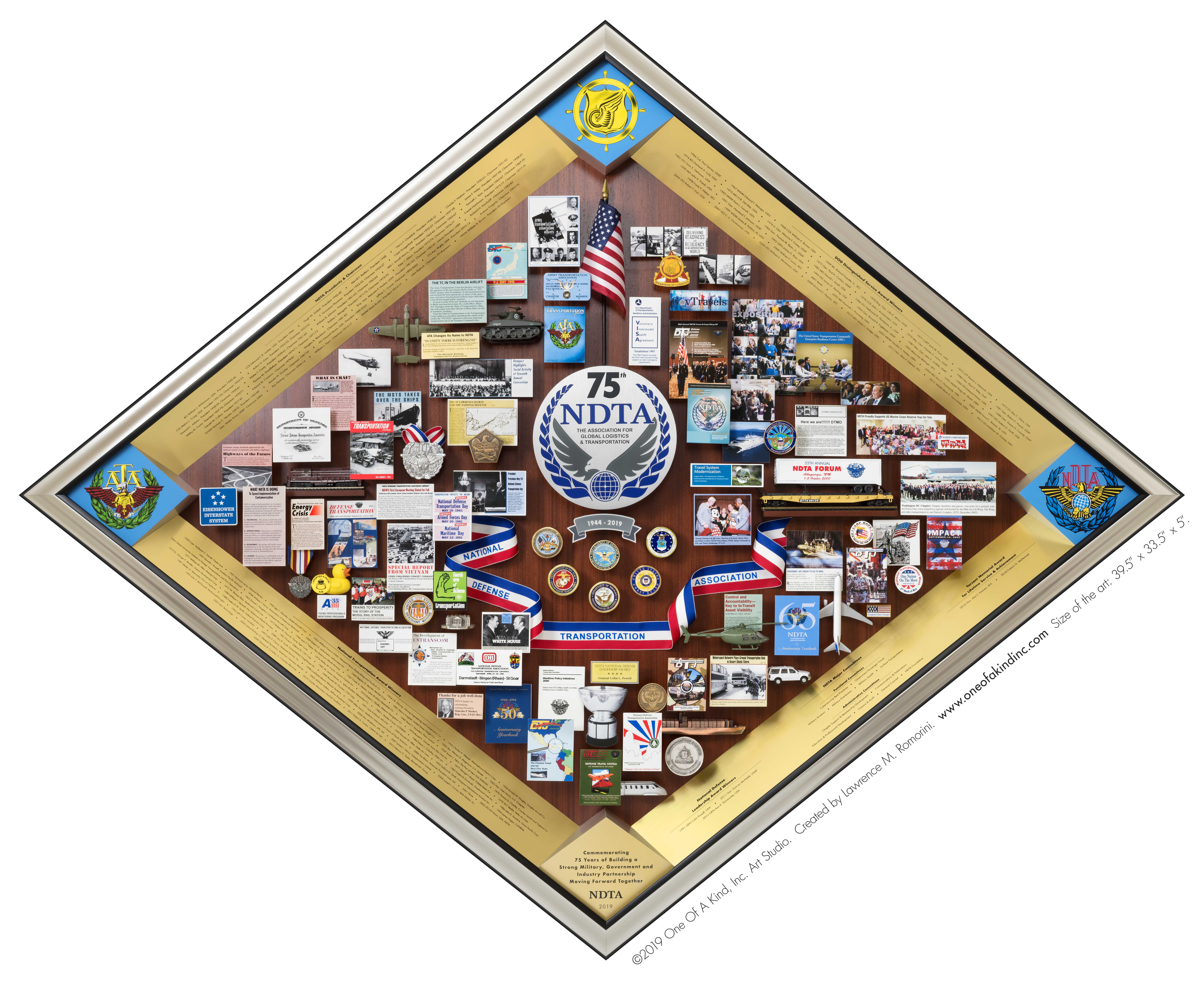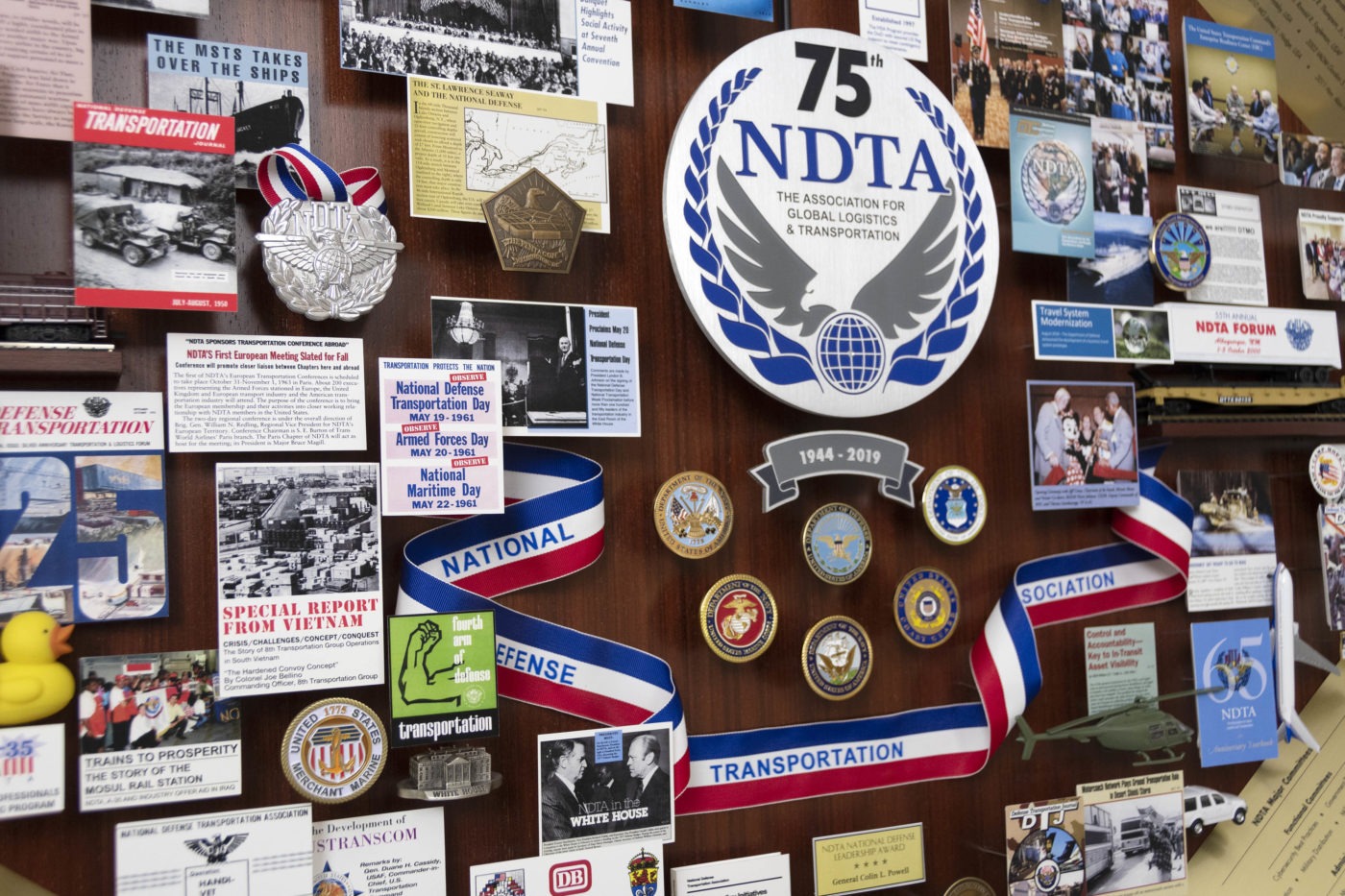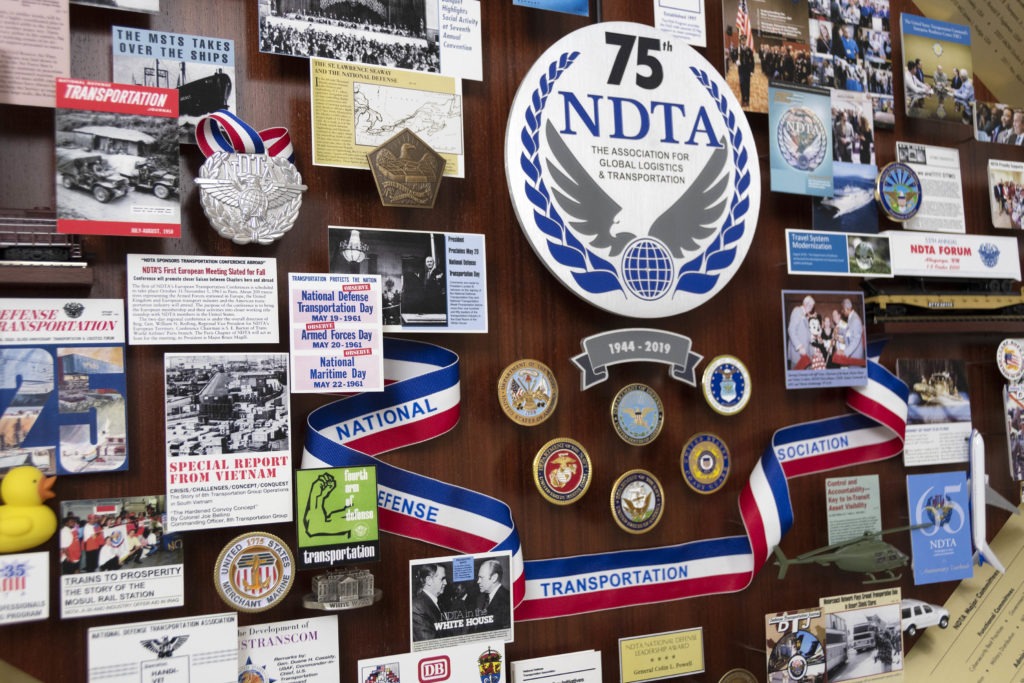 National Defense Transportation Association unveiled 75th anniversary 3-dimensional commemorative art at their GovTravels 2019 Conference, celebrating the success of NDTA's strong military, government and industry partnership since 1944.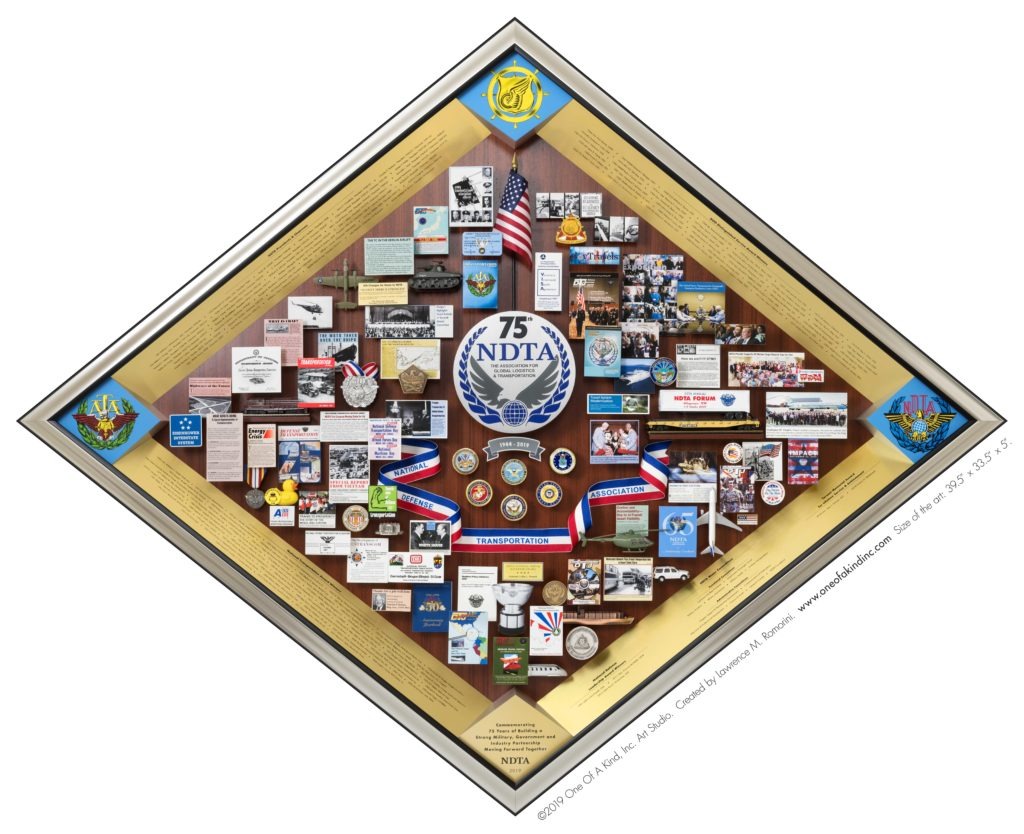 The diamond-shaped art, which measures 60" x 47" x 5", has a centerpiece of the NDTA 75th anniversary logo, engraved in silver metal. Challenge coins of each division of the military are featured. The story flows counterclockwise, starting at the top center. Three cornerstones highlight the evolution of the NDTA logo, with the dedication message photoengraved on the fourth cornerstone.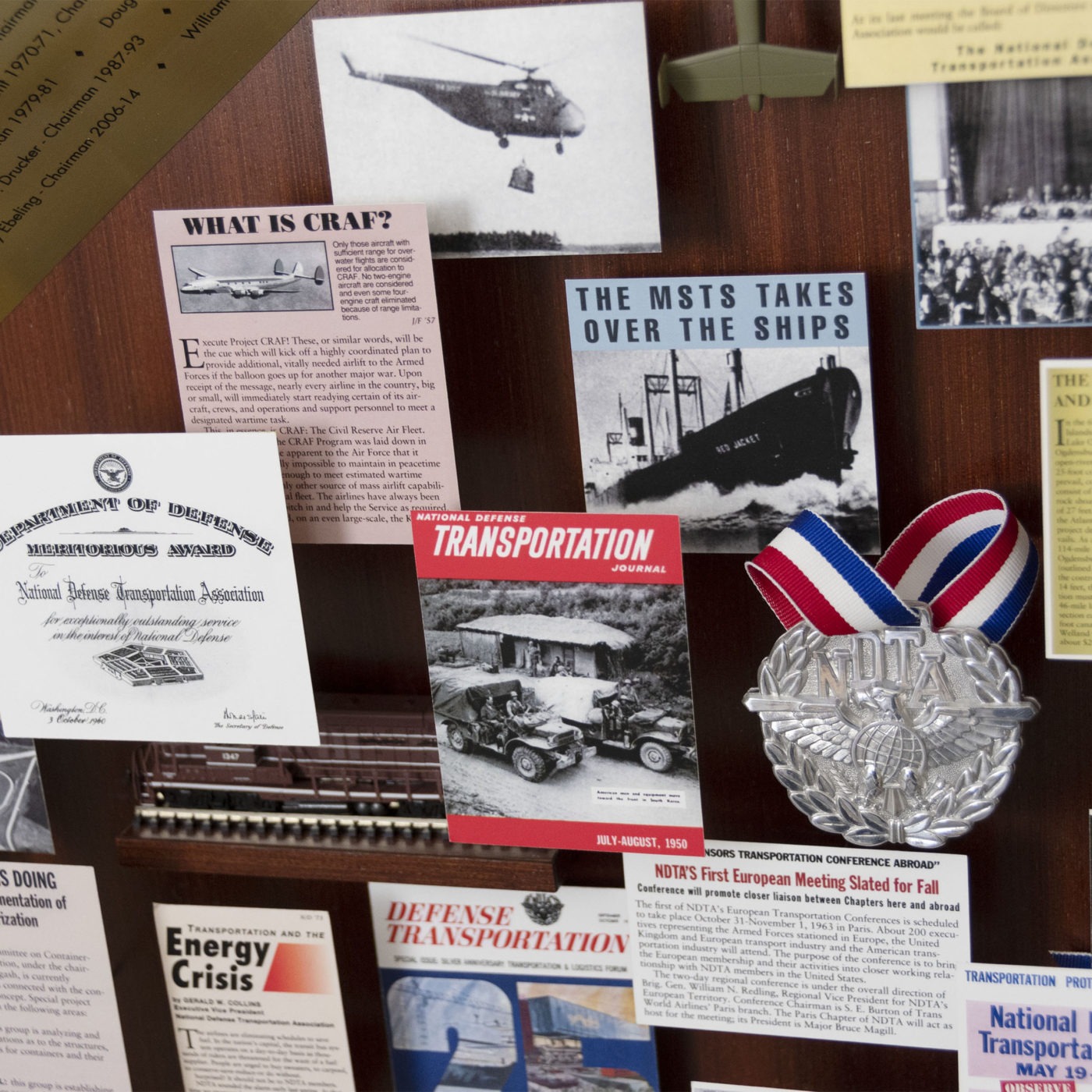 Scores of images and 3D items represent NDTA's history, its role in military events and innovations in transportation and logistics.
The 75th anniversary art was created in collaboration with NDTA staff and members over many months. It reflects its members' passion for their profession, their spirit of volunteerism and transportation's important roles in any conflict. Engraved in metal on the sides of the art, are the Presidents and Chairmen of the Association, NDTA Major Committees, and winners of DOD Distinguished Service Award, National Transportation Award, National Defense Leadership Award and Torsani Memorial Award for Lifetime Service & Achievement.