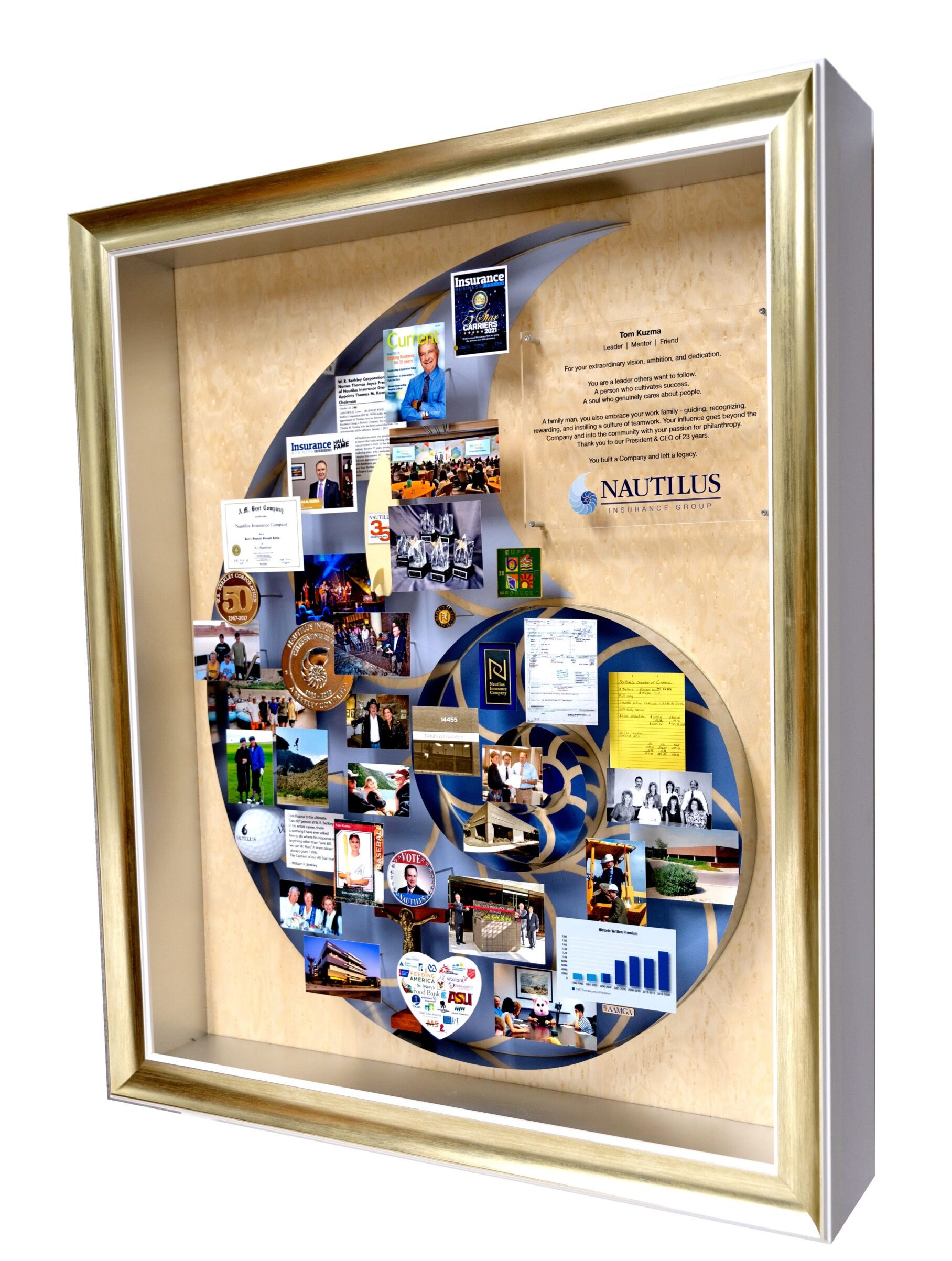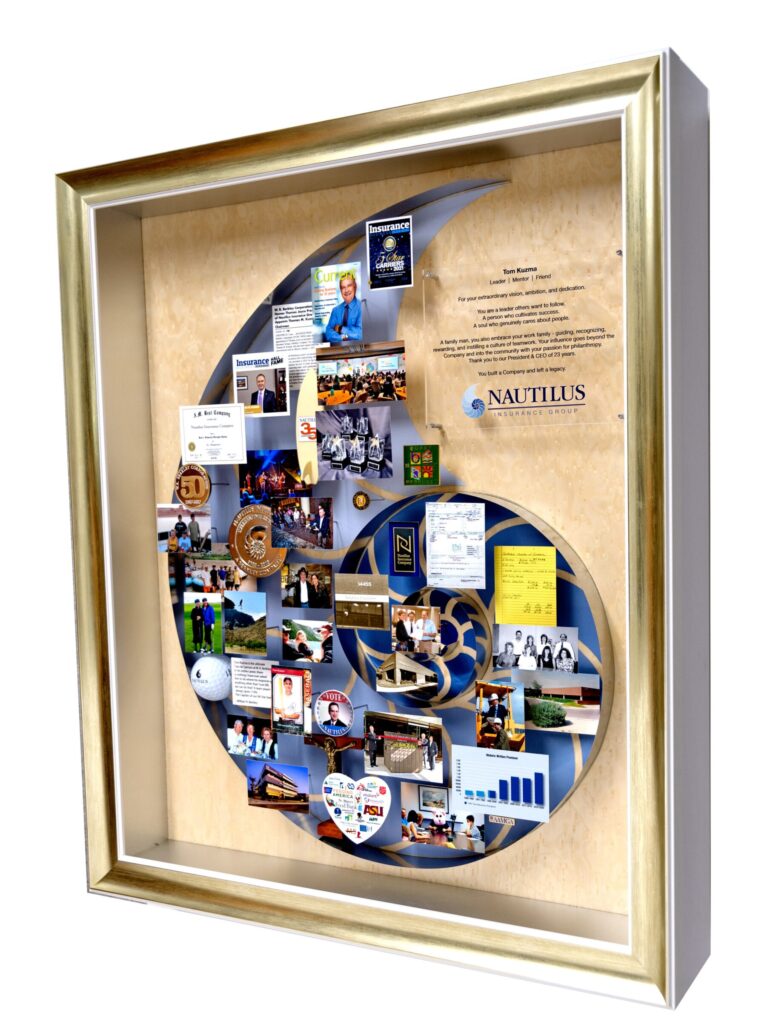 How perfect that the career of our latest retiring CEO and President comes out of a shell, as Nautilus Insurance Group's logo is the featured design element in this new retirement art.

The company honored 23 years of one-of-a-kind leadership with this One Of A Kind gift—which provided exceptionally creative opportunities.
Surrounded by a white gold frame and designed with a Birdseye maple structure, the story starts in the center of the nautilus shell shape and spirals out, showcasing photos, publications, and 3D items to commemorate accomplishments and great memories.
The dedication message reflects the esteem in which the CEO is held:
Leader ~ Mentor ~ Friend
For your extraordinary vision, ambition, and dedication.
You are a leader others want to follow, a person who cultivates success, and a soul who genuinely cares about people. A family man, you also embrace your work family – guiding, recognizing, rewarding, and instilling a culture of teamwork. Your influence goes beyond the Company and into the community with your passion for philanthropy. Thank you to our President & CEO of 23 years.
You built a Company and left a legacy.
2021