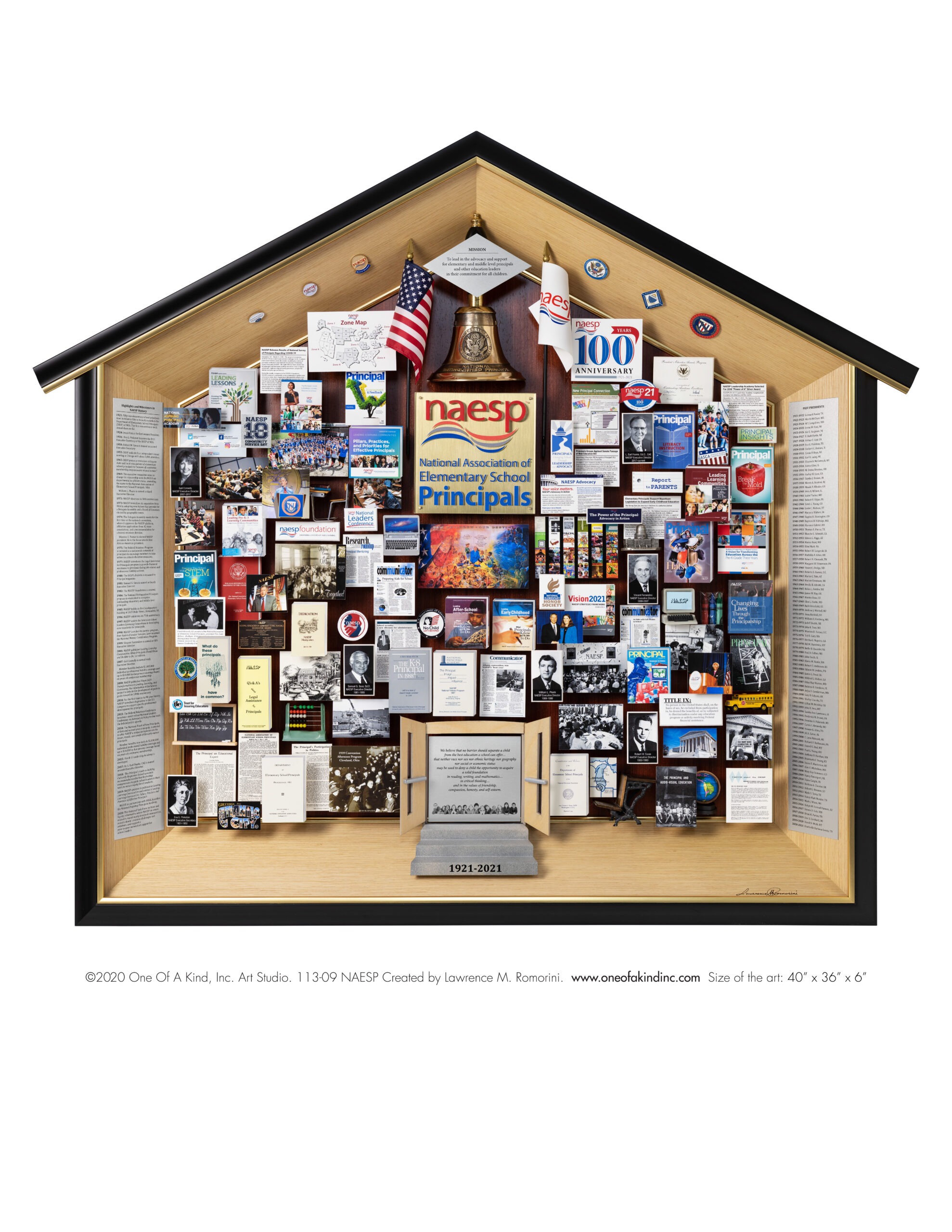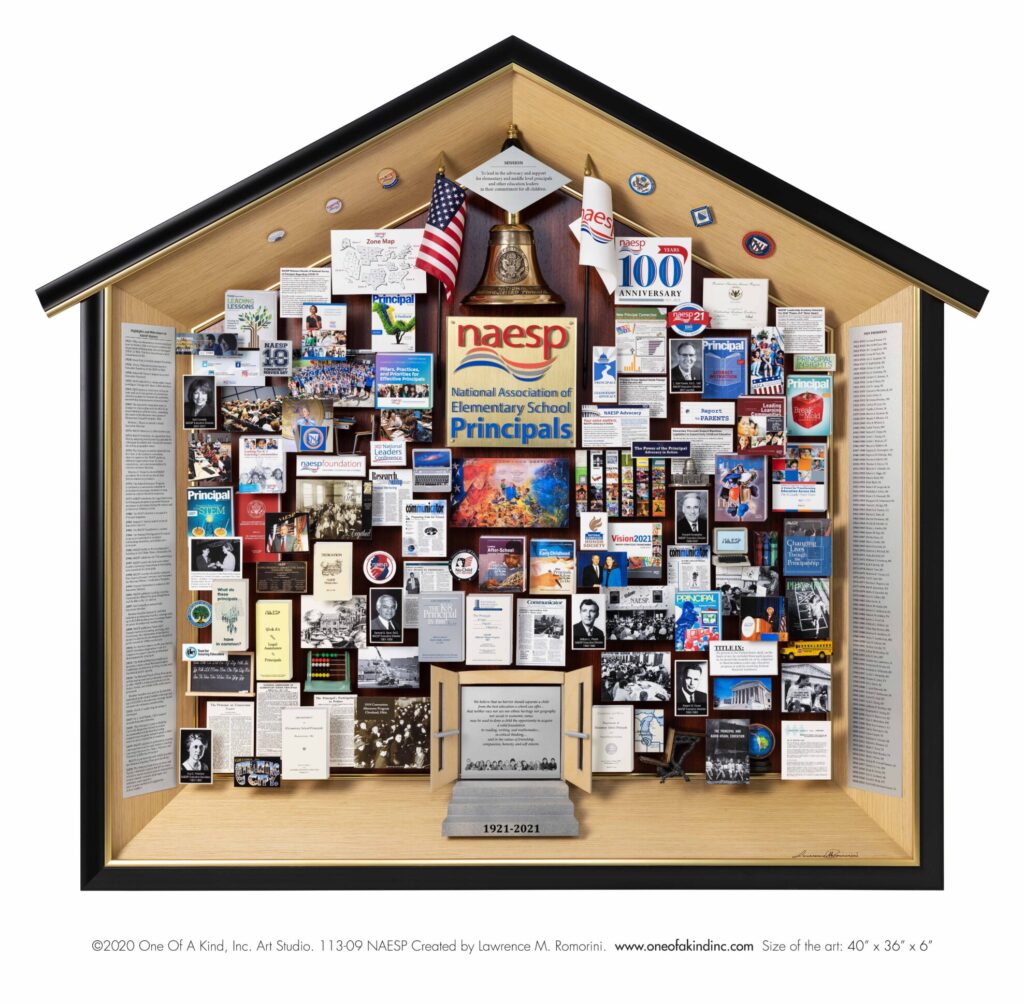 The National Association of Elementary School Principals is celebrating 100 years of supporting and advocating for elementary and middle level principals in their commitment for all children. To commemorate this major milestone, NAESP's team collaborated with Lawrence Romorini to create One Of A Kind 3-dimensional art that tells their centennial story in a unique, meaningful way. The anniversary art was unveiled July 8th at NAESP's annual conference in Chicago, along with the launch of an interactive website feature with descriptive key to share their story nationwide.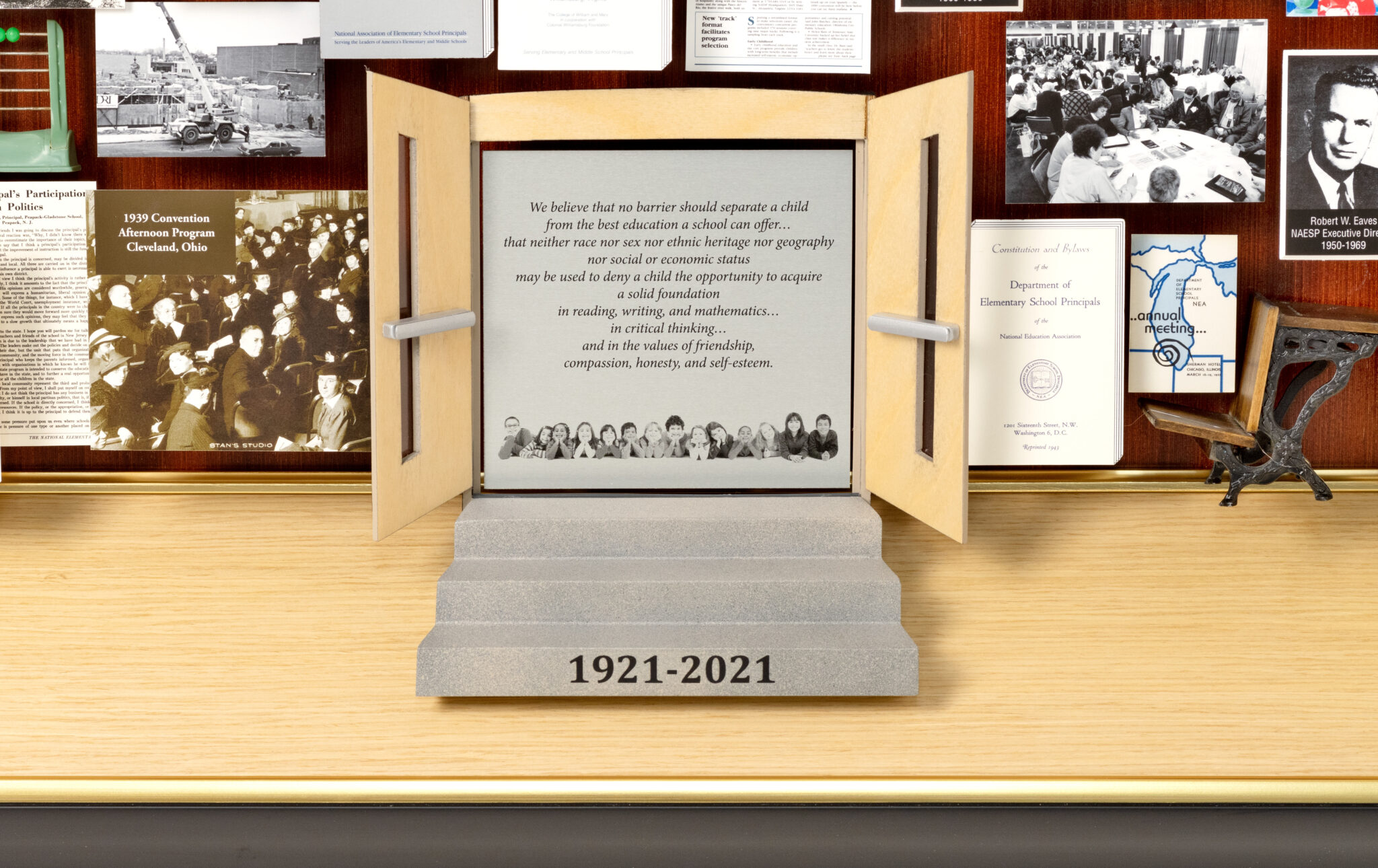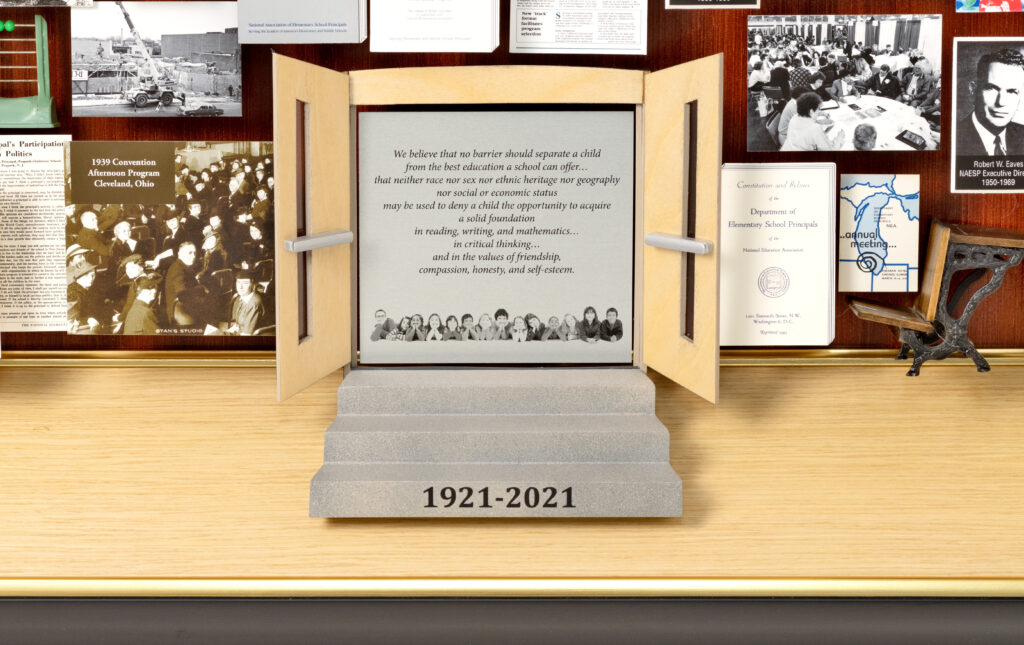 NAESP's centennial art is designed in the shape of a traditional schoolhouse, apropos for an association that supports principals and other education leaders. The base is mahogany with golden oak slanted inner sides. Miniature 3D schoolhouse doors located at the bottom open to feature an excerpt from the Principal's Creed engraved in silver metal.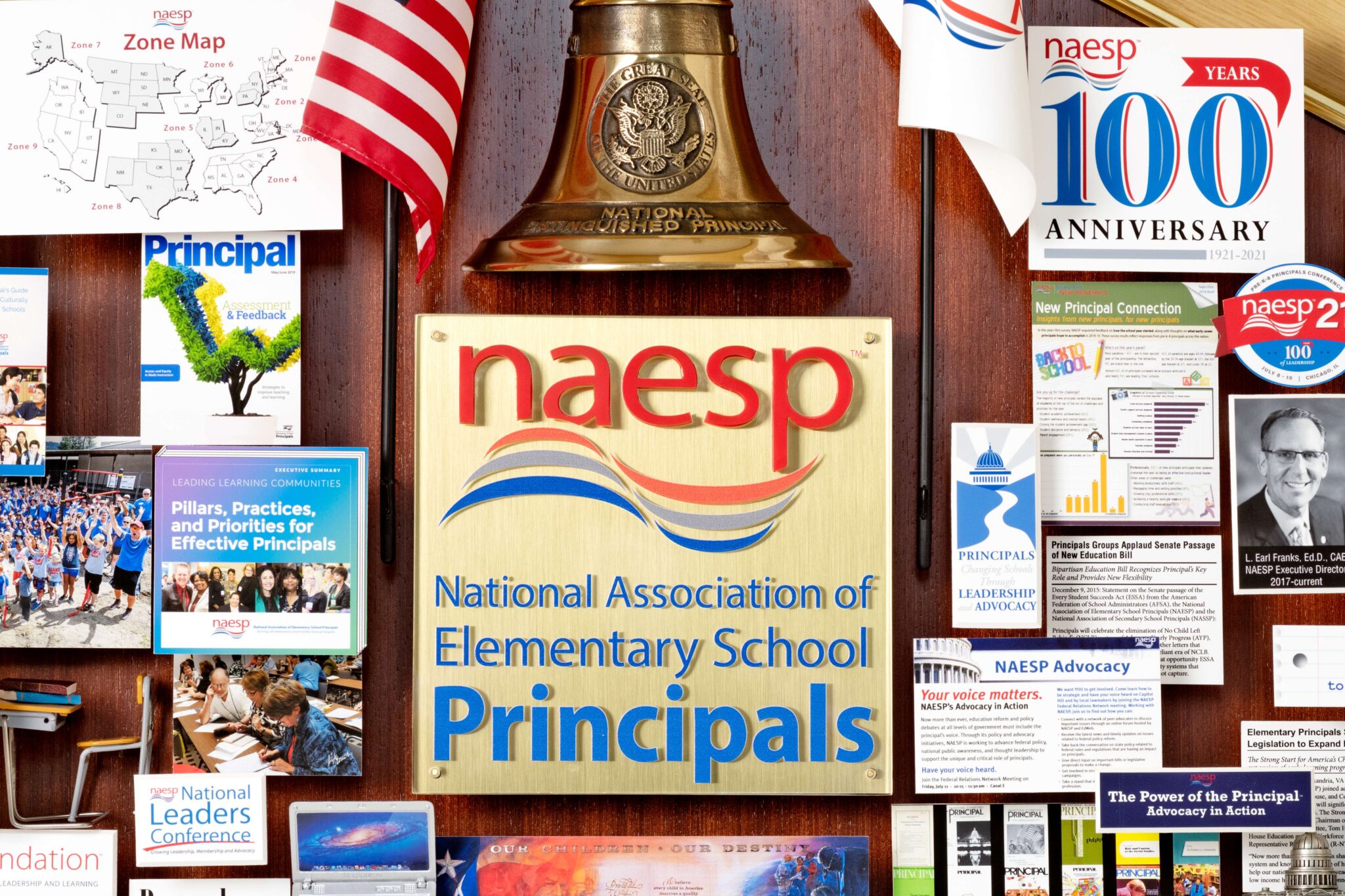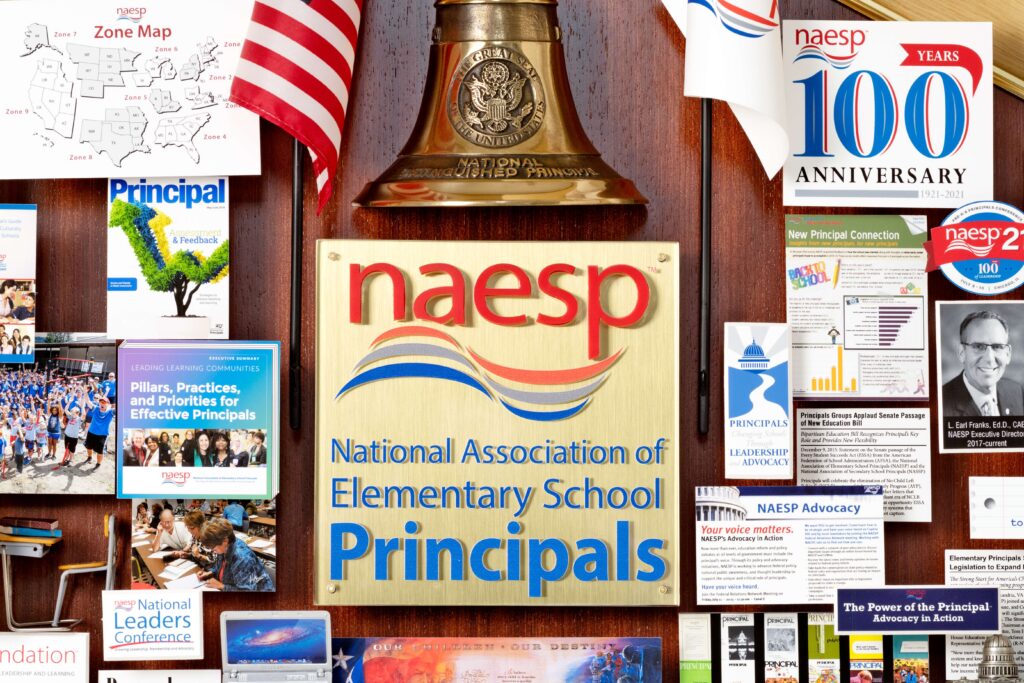 NAESP's iconic National Distinguished Principal bell sits at the top, with the mission statement engraved in silver metal above it. The left and right borders feature a timeline and president's names also photoengraved in silver.
The story flows from the bottom to the top, with miniature photos, publications, 3D items, and memorabilia chronicling NAESP's milestones since its founding in 1921. Miniature 3D items include a vintage school desk, a modern school desk, a chalkboard, an abacus, a school bus, an old floppy disk computer, a laptop, crayons, a globe, and the U.S. Capitol Building. NAESP pins and award logos are displayed along the top of the collage.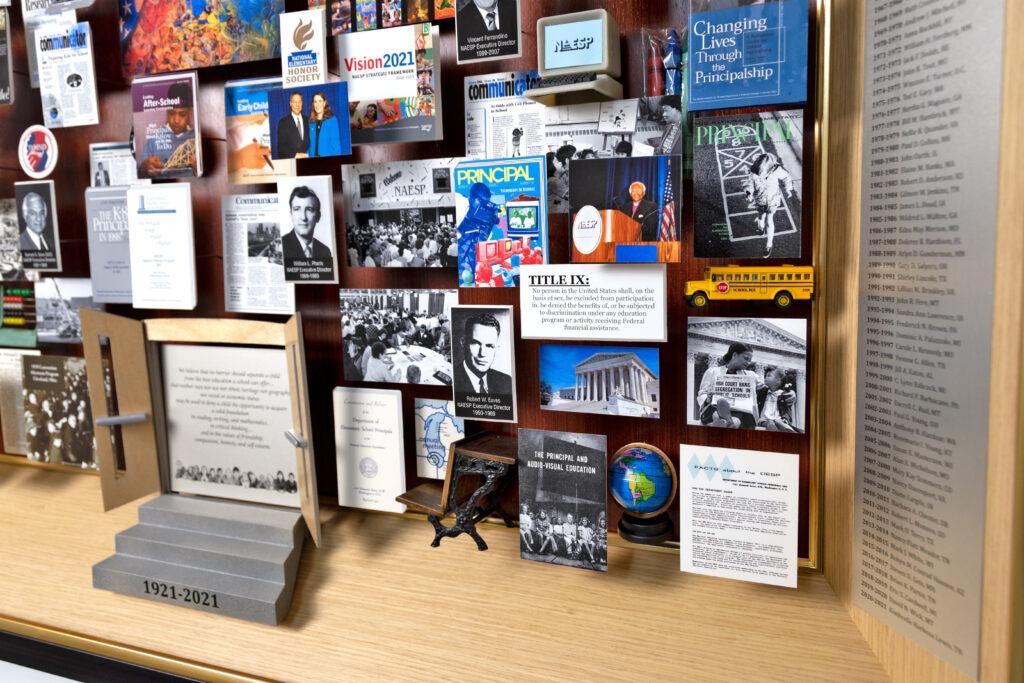 NAESP worked with One Of A Kind to create an interactive website with descriptive key to share their story nationwide. Explore the art in detail and click on any item to read about its history and significance to the association. The art was also reproduced as posters and brochures to distribute to members at the annual conference. The original art is installed in the NAESP headquarters building in Alexandria, VA.