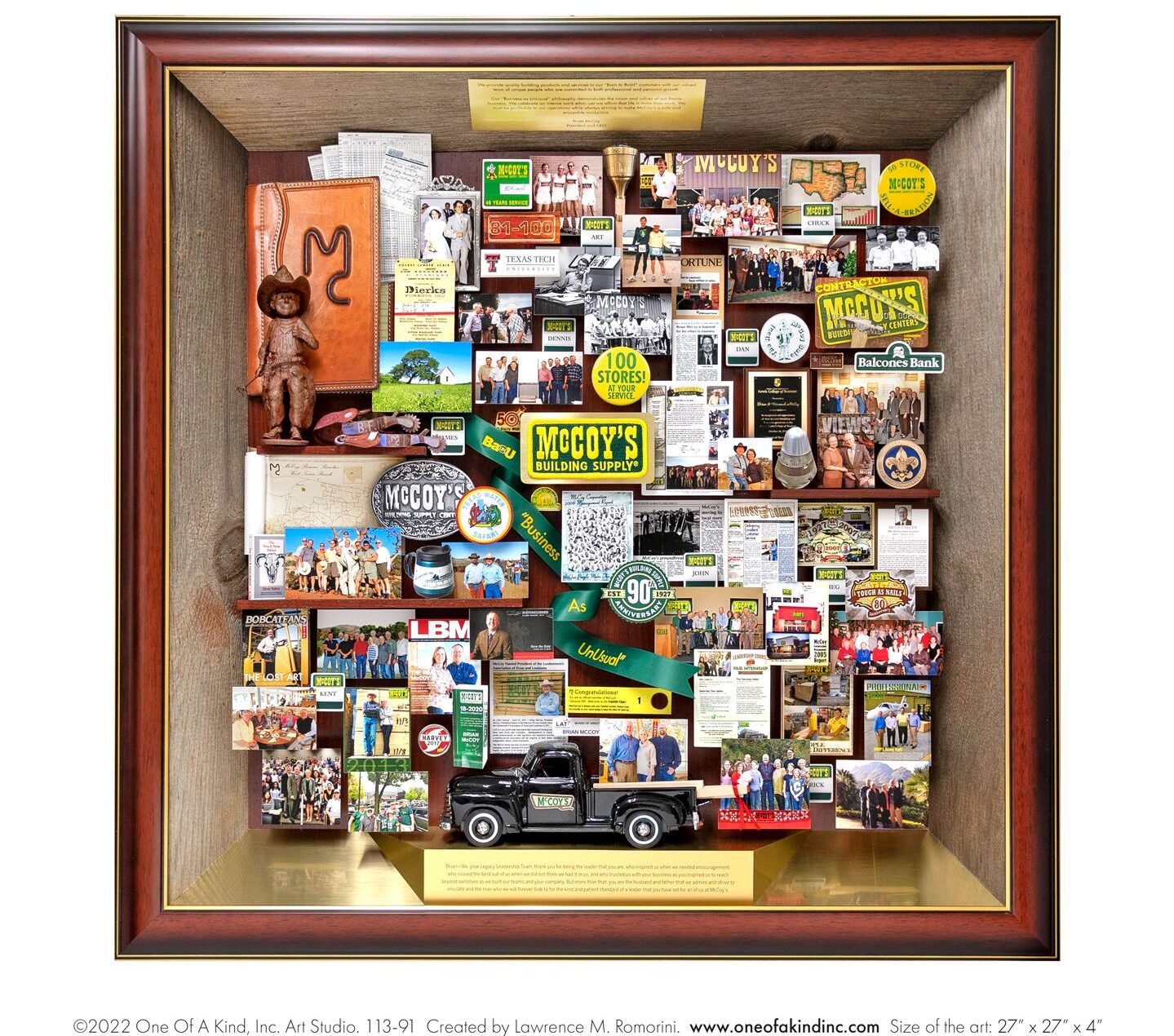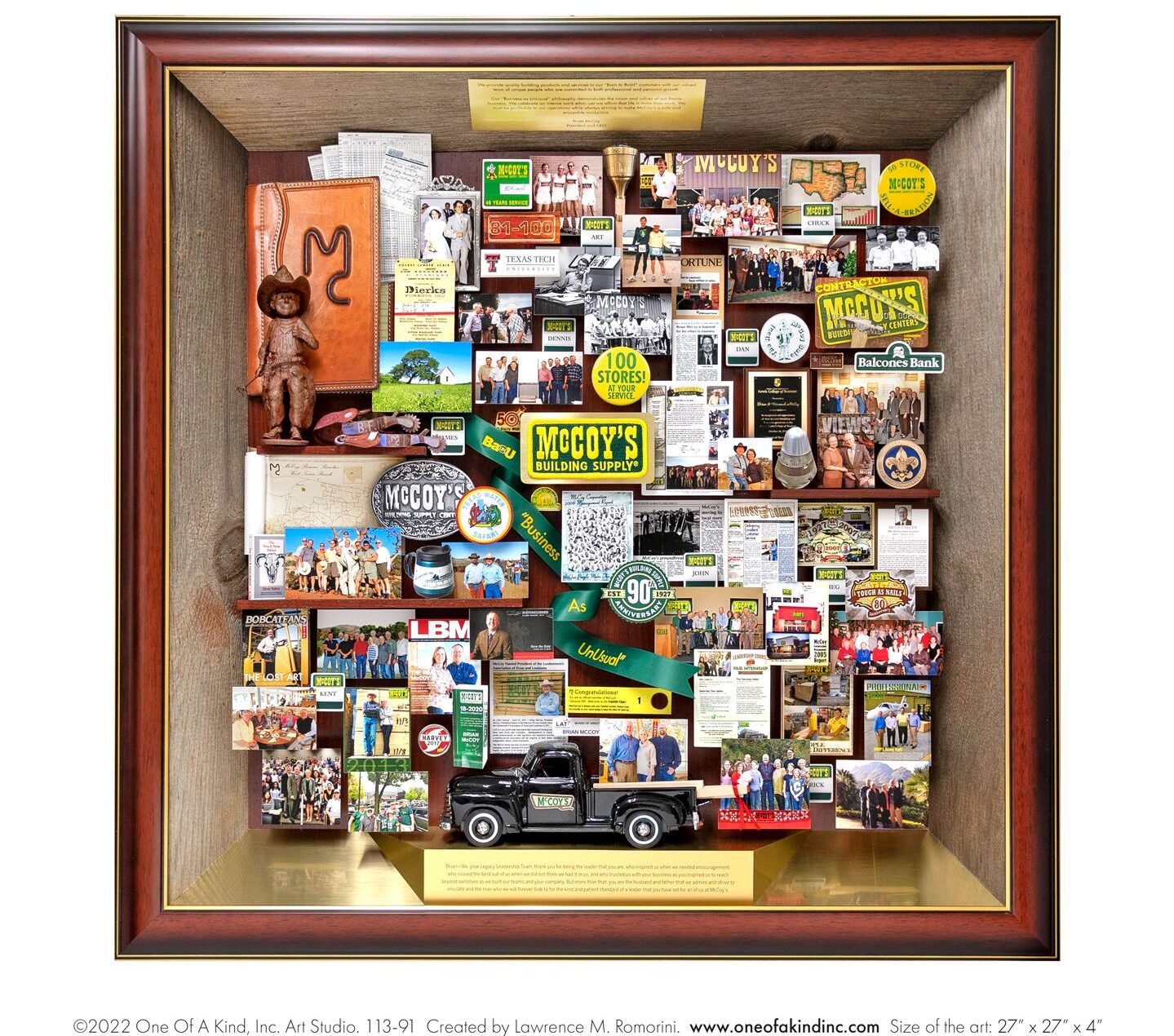 McCoy's Building Supply is a family owned and operated business that honored their retiring CEO with a One Of A Kind gift. Representing his Texas roots and Western aesthetic, the art is designed with barn wood slanted inner sides, surrounded by a mahogany frame and a mahogany base.
The art celebrates McCoy's people, the surrounding community, and the relationship building that has made McCoy's such a successful family business. Presented at the company's Manager Meeting, we were thrilled to hear our favorite words afterwards, "He loved it!"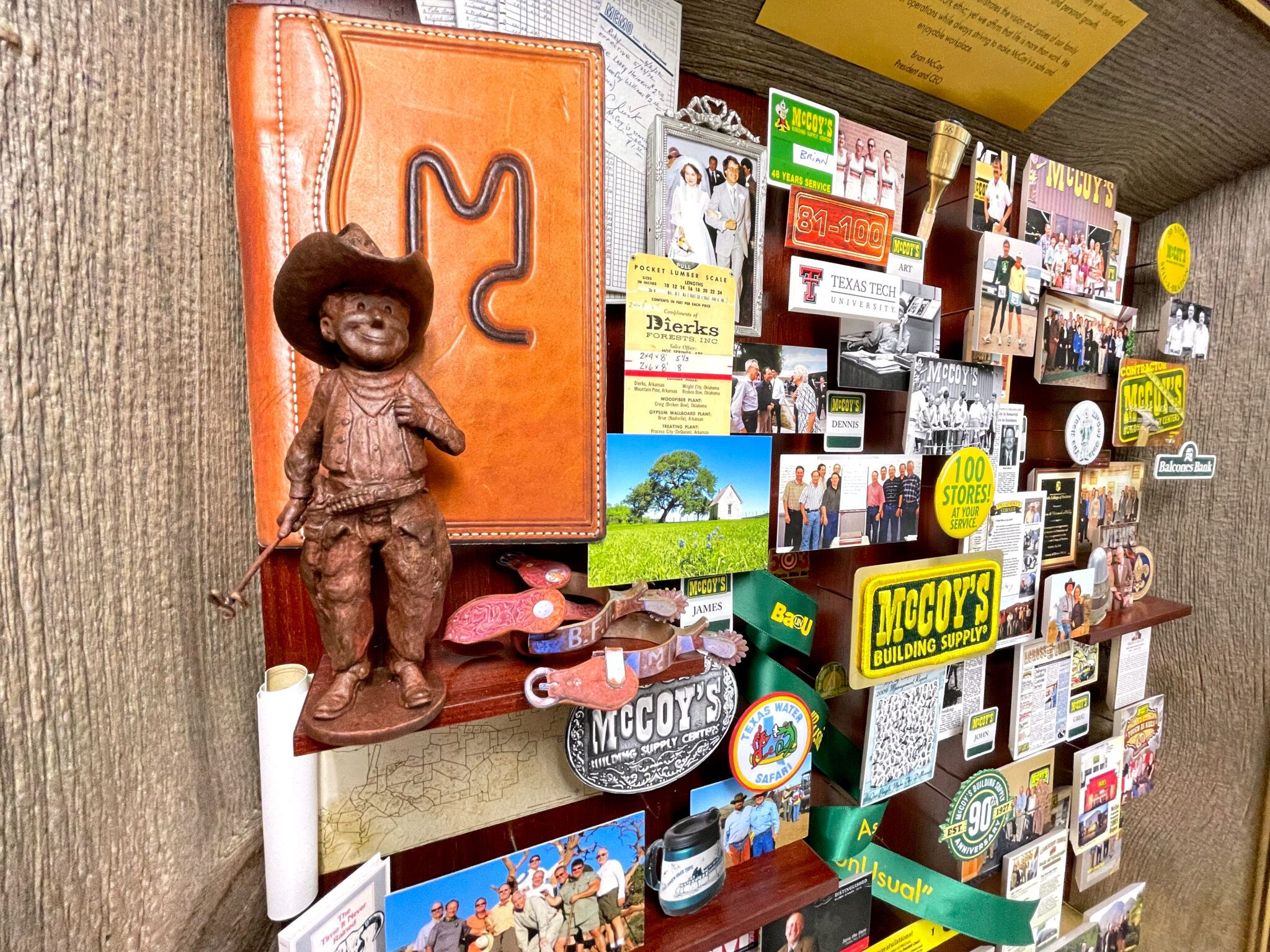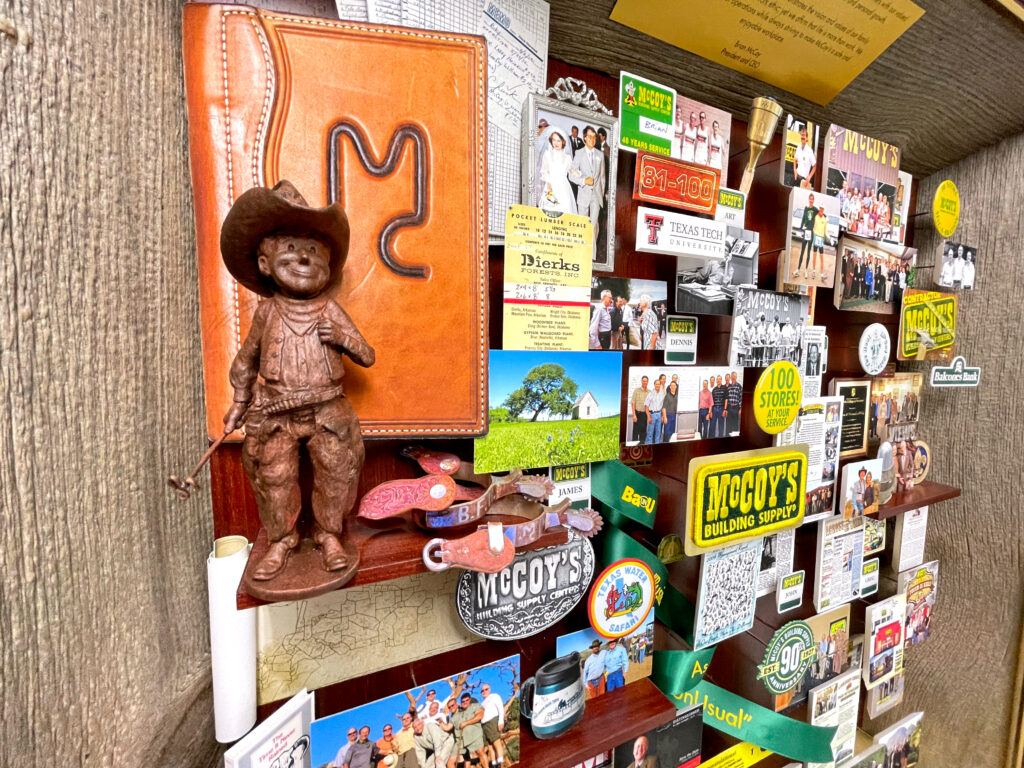 Starting from the top left, the CEO's story flows out of the leather bound planner engraved with the "MC" brand. Continuing down, following a green ribbon highlighting McCoy's tagline "Business As UnUsual," the art features photos, publications, and 3D items. The centerpiece is an embroidered patch of McCoy's Building Supply logo mounted on brass.
A ranching vignette on the left displays a 3D miniature cowboy statue, spurs, a map of the McCoy's ranch, with a McCoy's belt buckle.
3D items include a McCoy's commemorative truck carrying a stack of lumber, a McCoy's corporate credit card, and a variety of pins. Nametags of the Legacy Leadership team are interspersed throughout the collage.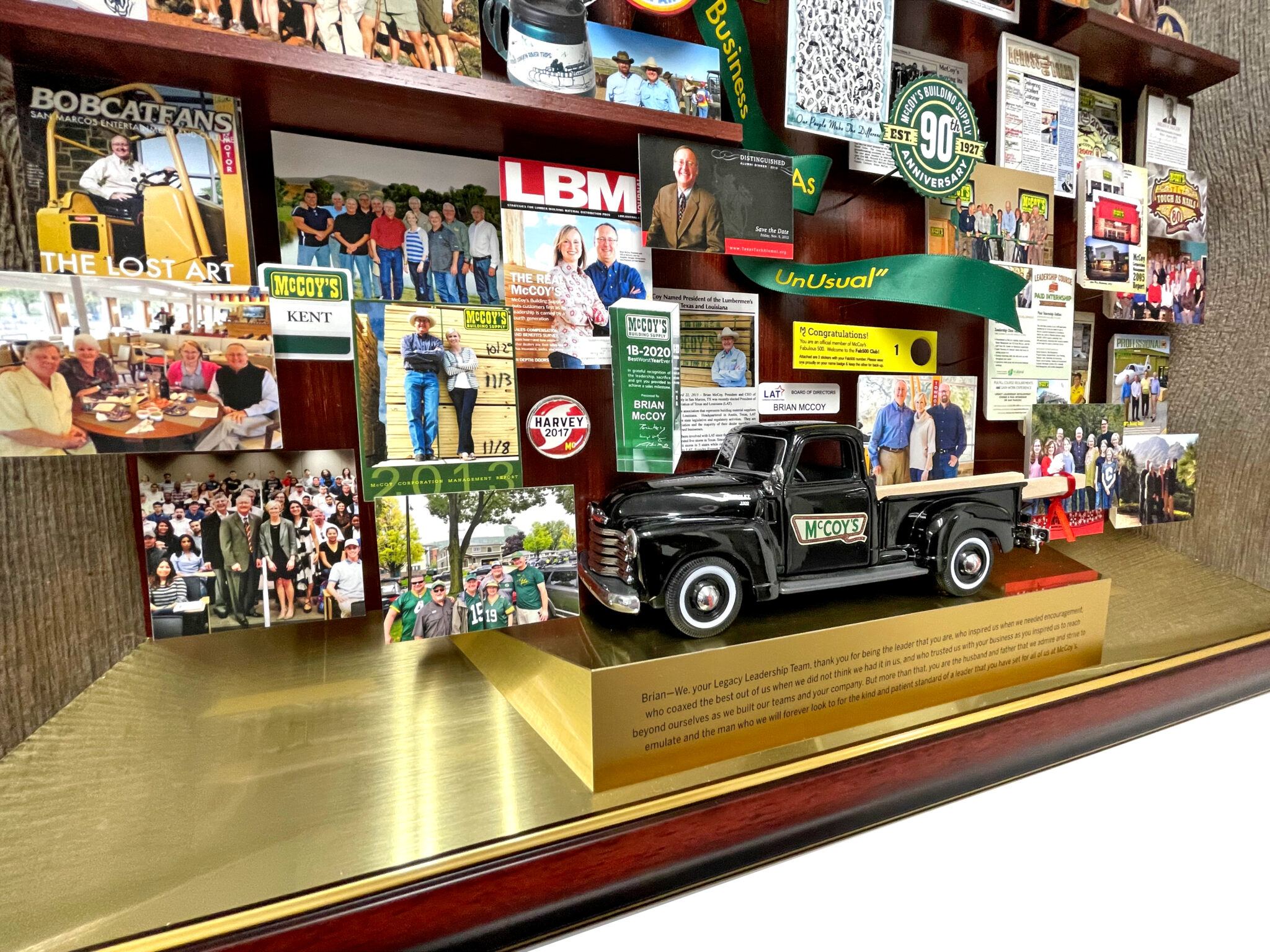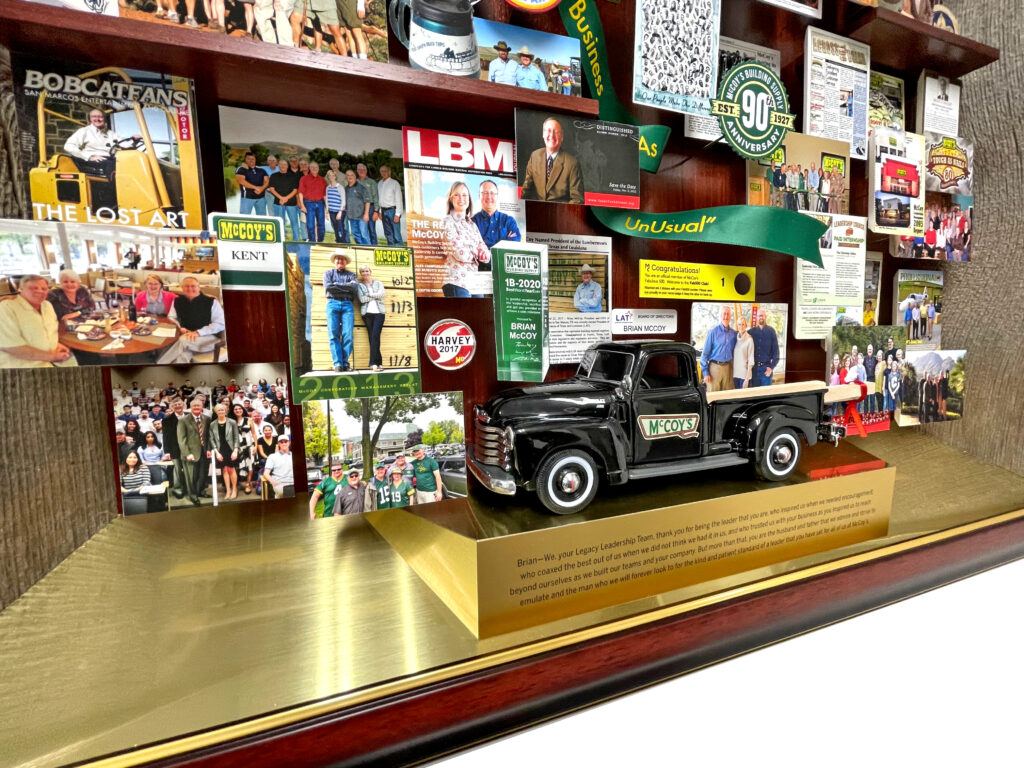 Photoengraved in brass at the top is McCoy's Mission; at the bottom, the dedication plaque reads:
We, your Legacy Leadership Team, thank you for being the leader that you are, who inspired us when we needed encouragement, who coaxed the best out of us when we did not think we had it in us, and who trusted us with your business as you inspired us to reach beyond ourselves as we built our teams and your company. But more than that, you are the husband and father that we admire and strive to emulate and the man who we will forever look to for the kind and patient standard of a leader that you have set for all of us at McCoy's.