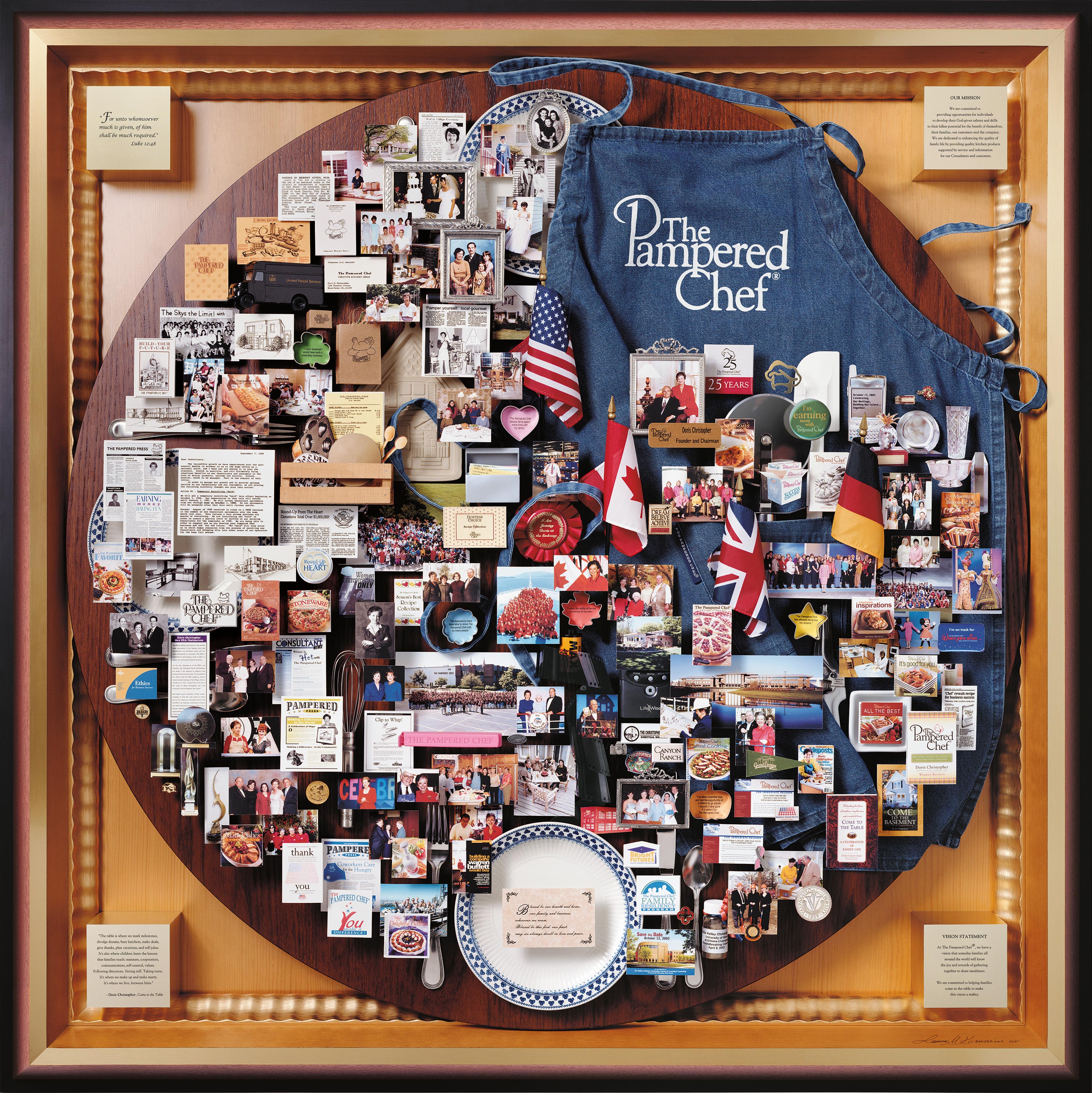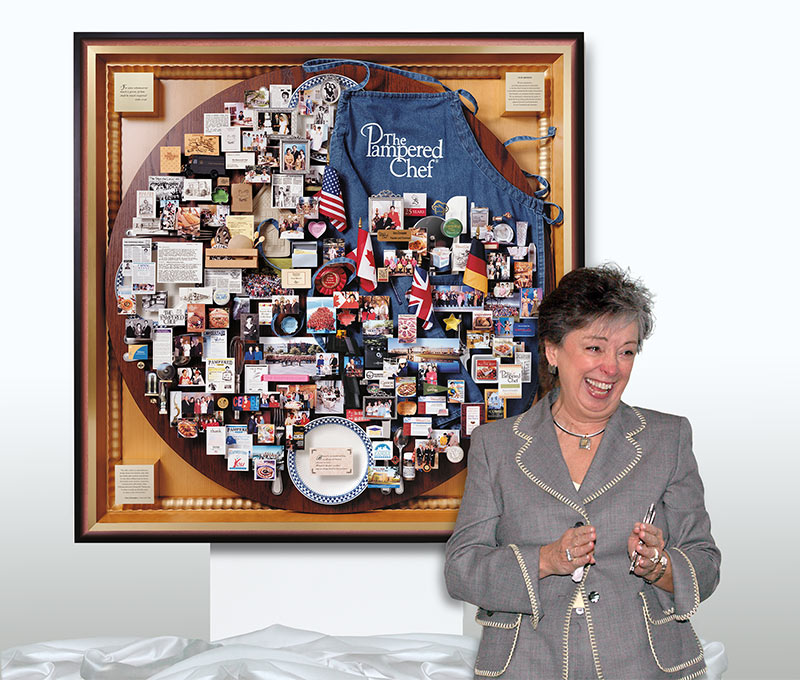 Regardless the size of your company, reaching a milestone anniversary is an occasion to celebrate! It provides a unique marketing and communications opportunity to preserve and showcase the story, past and present. According to the Small Business Administration, less than 1/3 of new employer establishments survive the 7th year. Considering how few companies survive, let alone prosper, your anniversary is an accomplishment worth commemorating.
So how do you celebrate this important business milestone?
A creative alternative to predictable anniversary ideas is Lawrence Romorini's One Of A Kind 3-dimensional art. Romorini skillfully turns your historical legacy of photos, publications, memorabilia, and 3D items into a stunning work of art. It provides an extraordinary, meaningful way to celebrate the occasion and achieve multiple goals:
-Honoring leaders
-Reflecting stability, expertise, products, and accomplishments
-Sharing the story globally in posters and an interactive website feature with descriptive key
A Personalized, Meticulously Researched Expression of Your Story: A One Of A Kind Enduring Tribute to be Appreciated for Many Years
The colorful, humble roots of most businesses make a company's growth even more inspiring. And a business anniversary is an ideal time to pay tribute to the founder's vision and tenacity, as well as to dedicated employees.
American enterprises often begin in a garage or basement. Doris Christopher, founder of The Pampered Chef, now part of Warren Buffett's empire, started a multimillion-dollar company on her dining room table. The former home economics teacher expressly designed a business in which she could remain close to her school-age daughters. On the 25th anniversary, Pampered Chef executives surprised her with art commemorating the company's story on a structure replicating her 1970's era dining room table. The art was presented at a corporate celebration, and is now on display in their Chicago lobby providing a fascinating overview to customers, employees, and visitors. "Every time I look, I see something that I hadn't noticed before," the founder wrote us. "It's a gift that I treasure now, and will be even more valuable as time passes and The Pampered Chef continues to grow."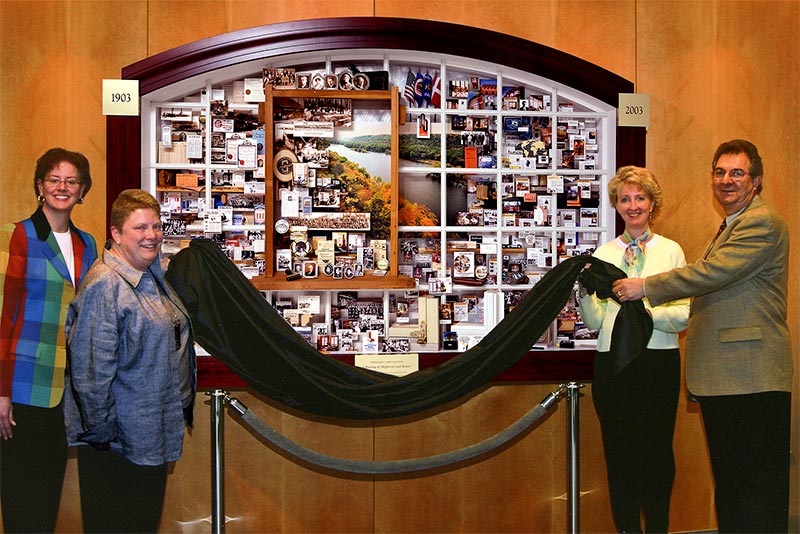 3D Historical Art to Communicate Your Story at an Anniversary Party, in a Lobby, on your Website
Like no other milestone, an anniversary can express appreciation to employees and customers who bring longtime valuable relationships to the company. At the same time, you can promote the company's stability, values, and vision for the future.
With advanced planning, your anniversary story can be reproduced visually as:
-Invitations and Holiday Cards
Andersen Windows achieved multiple goals with One Of A Kind art to honor the Andersen family and employees, and share their story internationally. Their 100th anniversary art displays history, products, and their commitment to innovation. "The response has been tremendous," wrote Stacy Einck, centennial manager. Years later, the art is the focal point of their lobby, an orientation to new employees and gests. Andersen's poster of the 100-year retrospective art, given to all employees and framed in offices worldwide, remains a popular collector's item.
When Do You Start Planning?
You'll find the experience of organizing a business anniversary benefits from planning early. 2-3 years before the celebration is not too soon to initiate a plan to maximize the options.
More questions? Contact Donna Rome, Studio Director at [email protected]