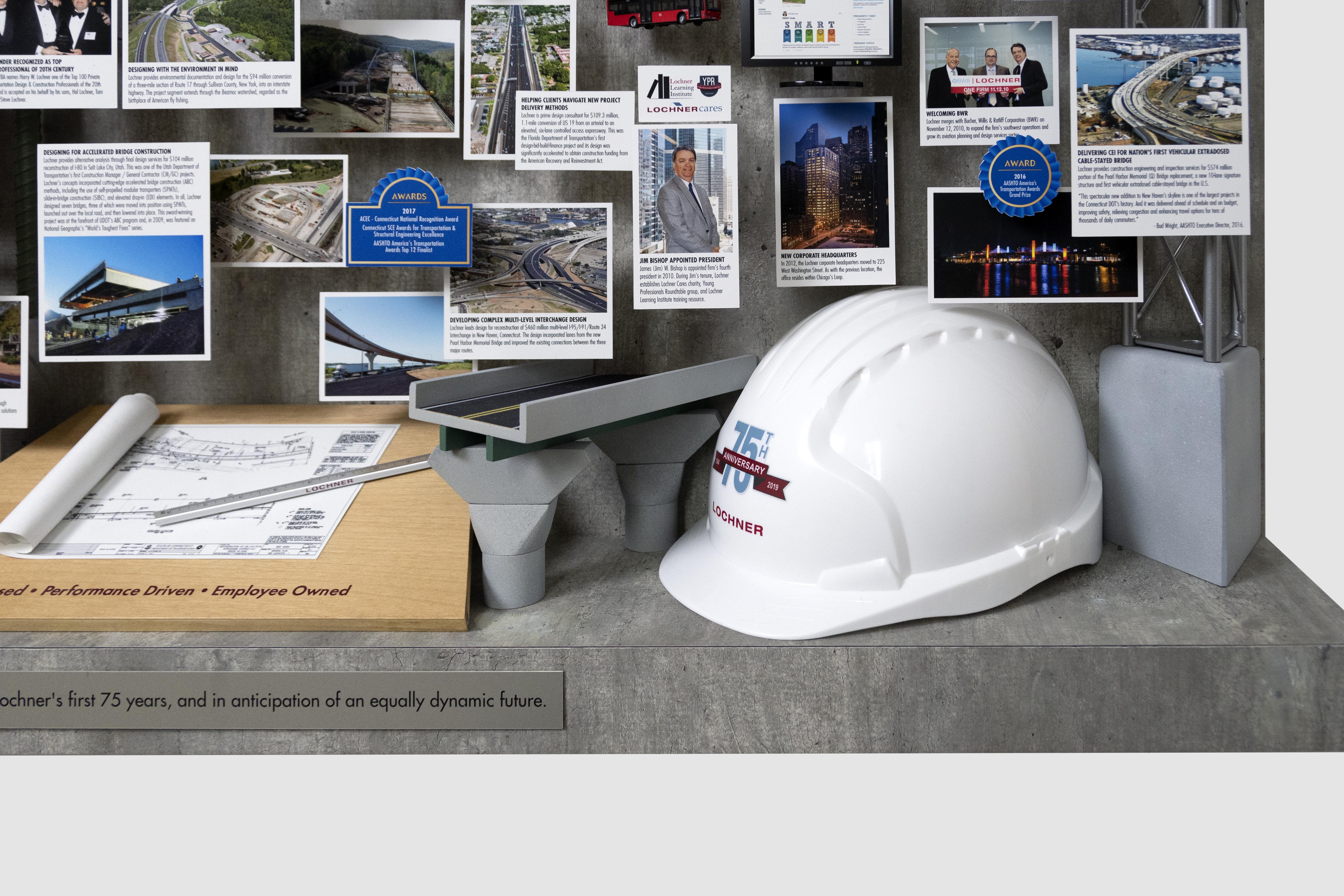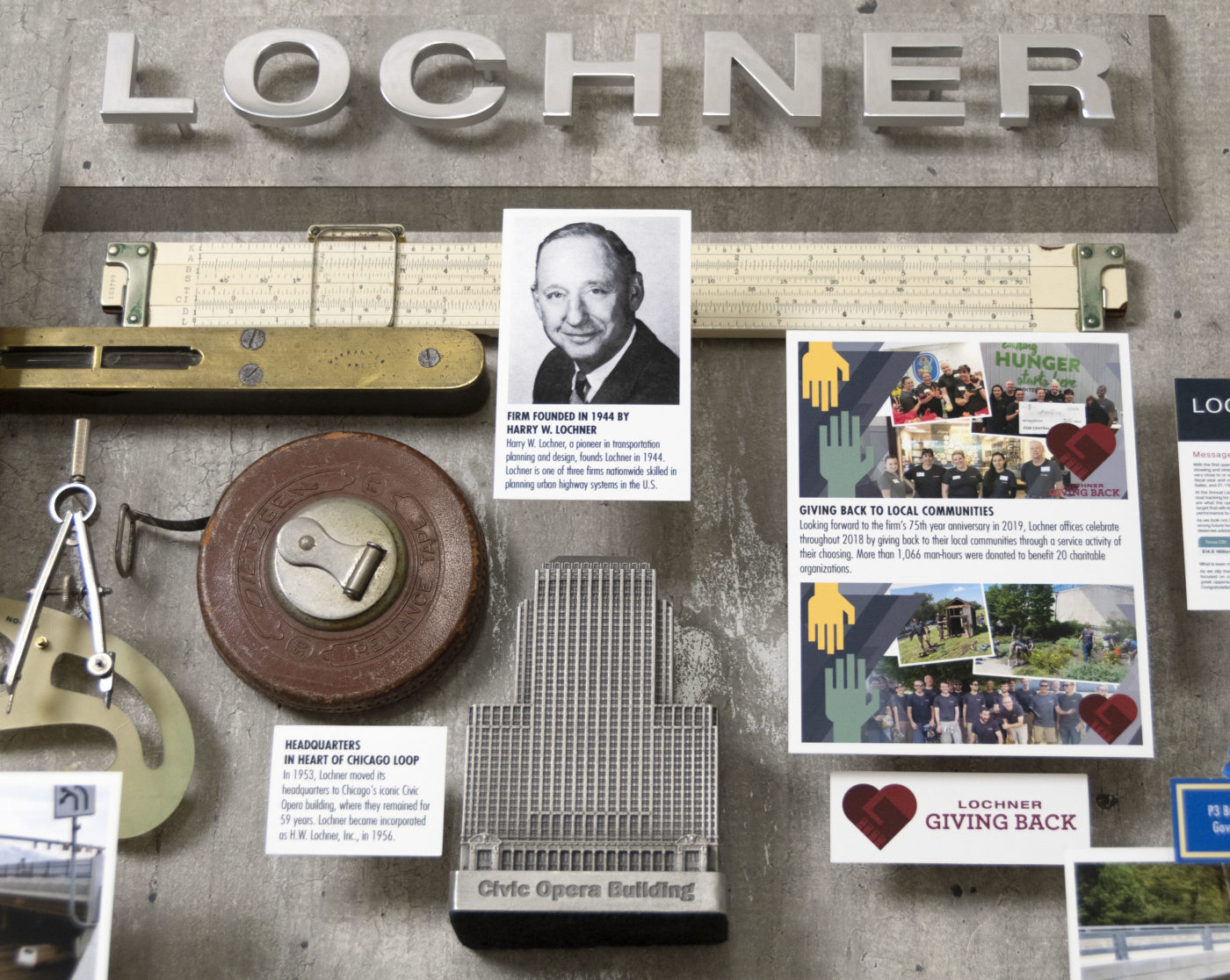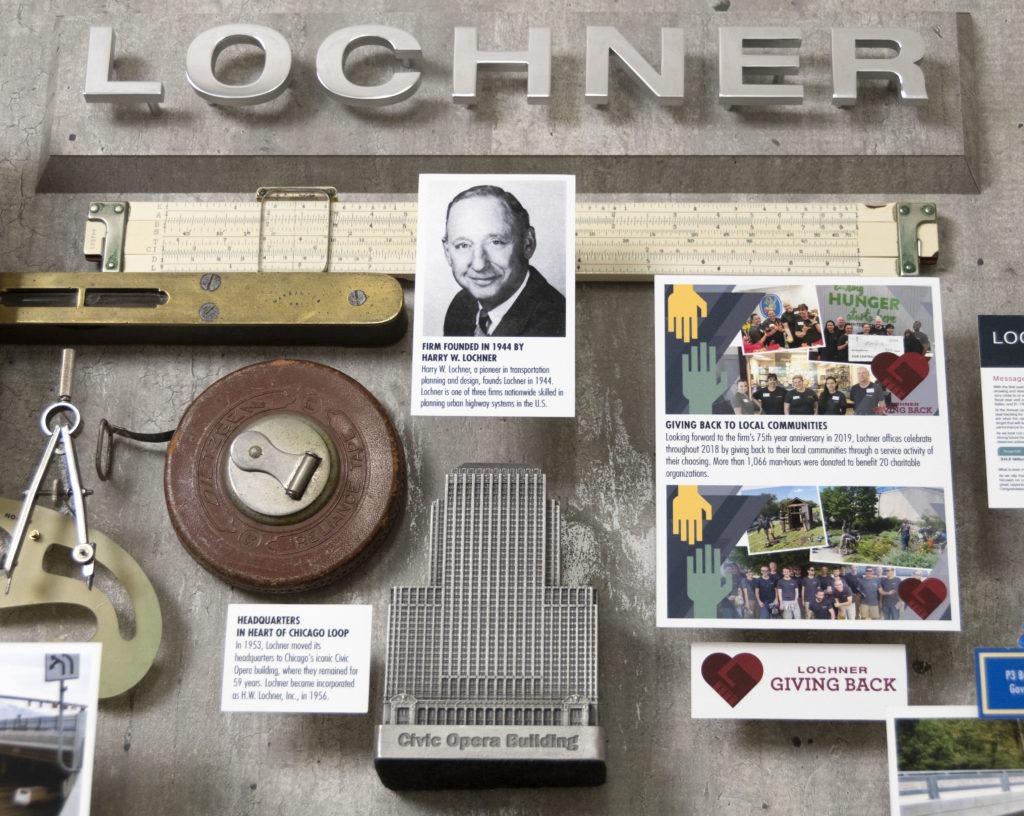 Lochner, at the cutting edge of transportation planning since 1944, recently unveiled One Of A Kind 3-dimensional art to celebrate their 75th anniversary. The unique design reflects their stability, major projects, clients and many industry awards. Hal Lochner, Son of Founder Harry W. Lochner and the firm's 2nd President, was on hand for this milestone occasion.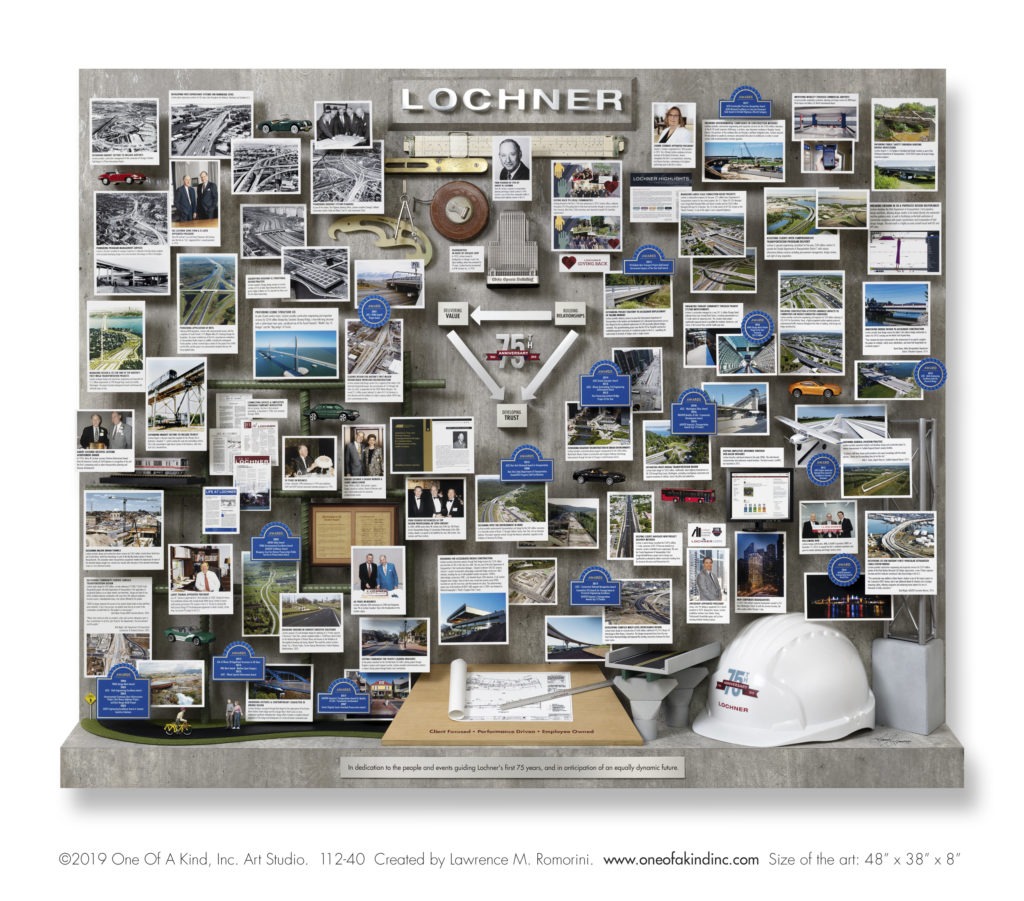 The structure, which measures 48" x 38" x 8", has a cement-like finish that echoes many of Lochner's projects. The centerpiece includes the Lochner logo and Hal Lochner's Client Trust Triangle, both rendered in silver metal. For 59 years Lochner was headquarters in Chicago's Civic Opera Building, represented with a 3D model.
The story flows counterclockwise around the Client Trust Triangle, featuring photos and descriptions of Lochner's iconic projects, leaders and achievements. The entire art is enclosed in a Plexiglas cube.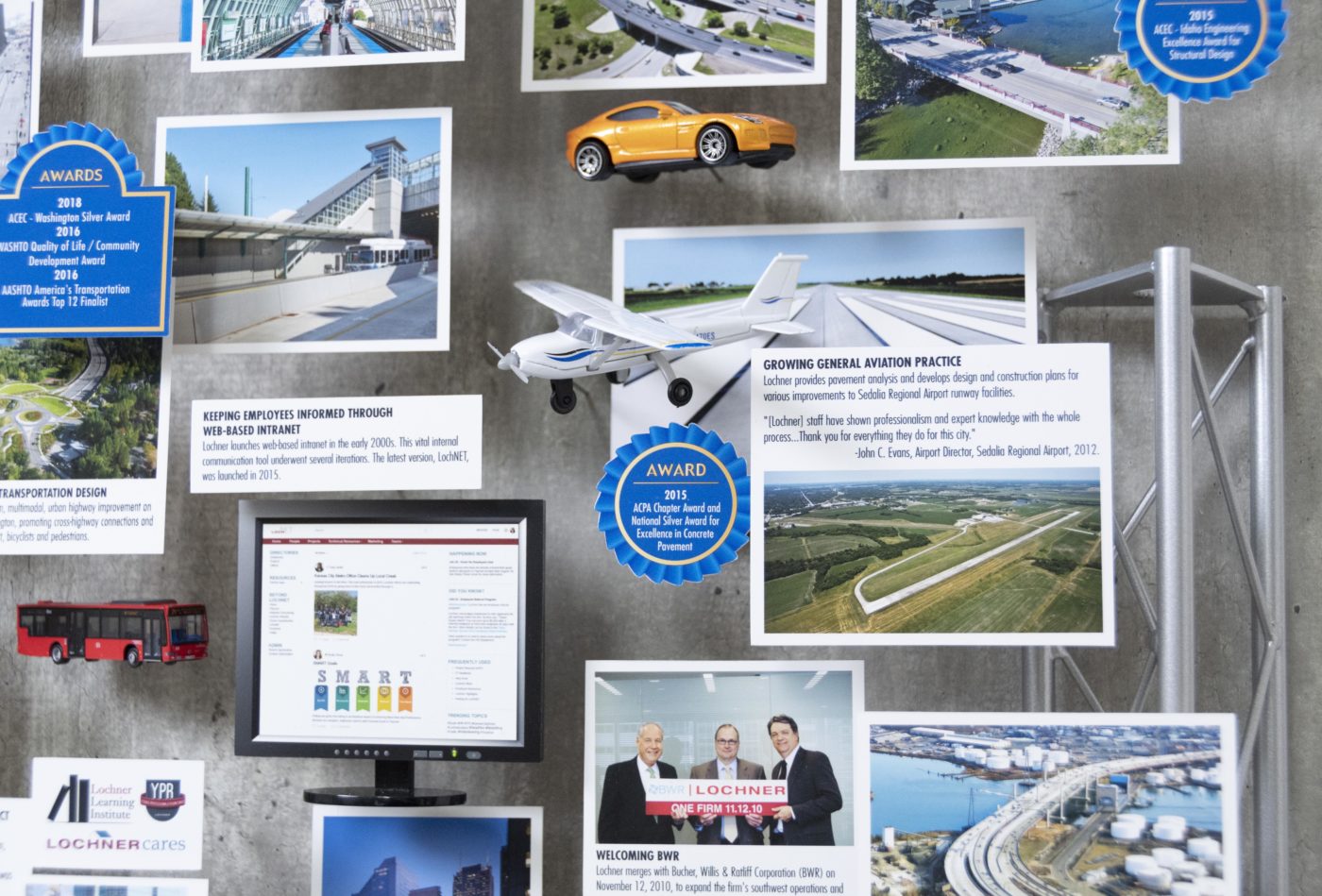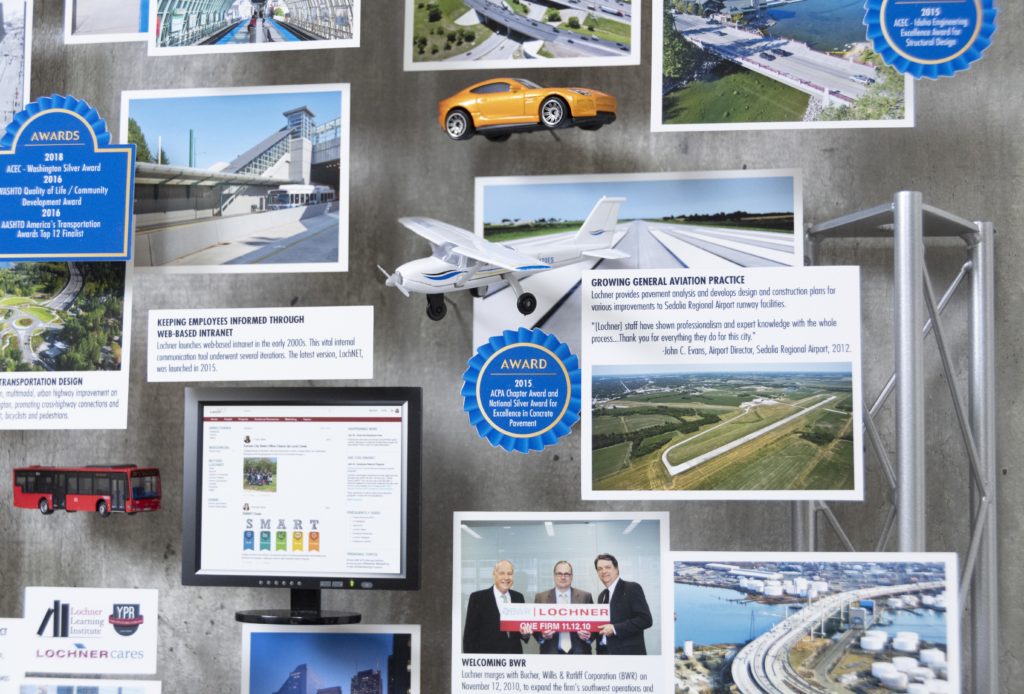 The shelf at the bottom of the art showcases a miniature bike path, overpass and truss, along with an actual Lochner hard hat. At the center of shelf is a drawing table with blueprint, Lochner ruler, and the words "Client Focus – Performance Driven – Employee Owned".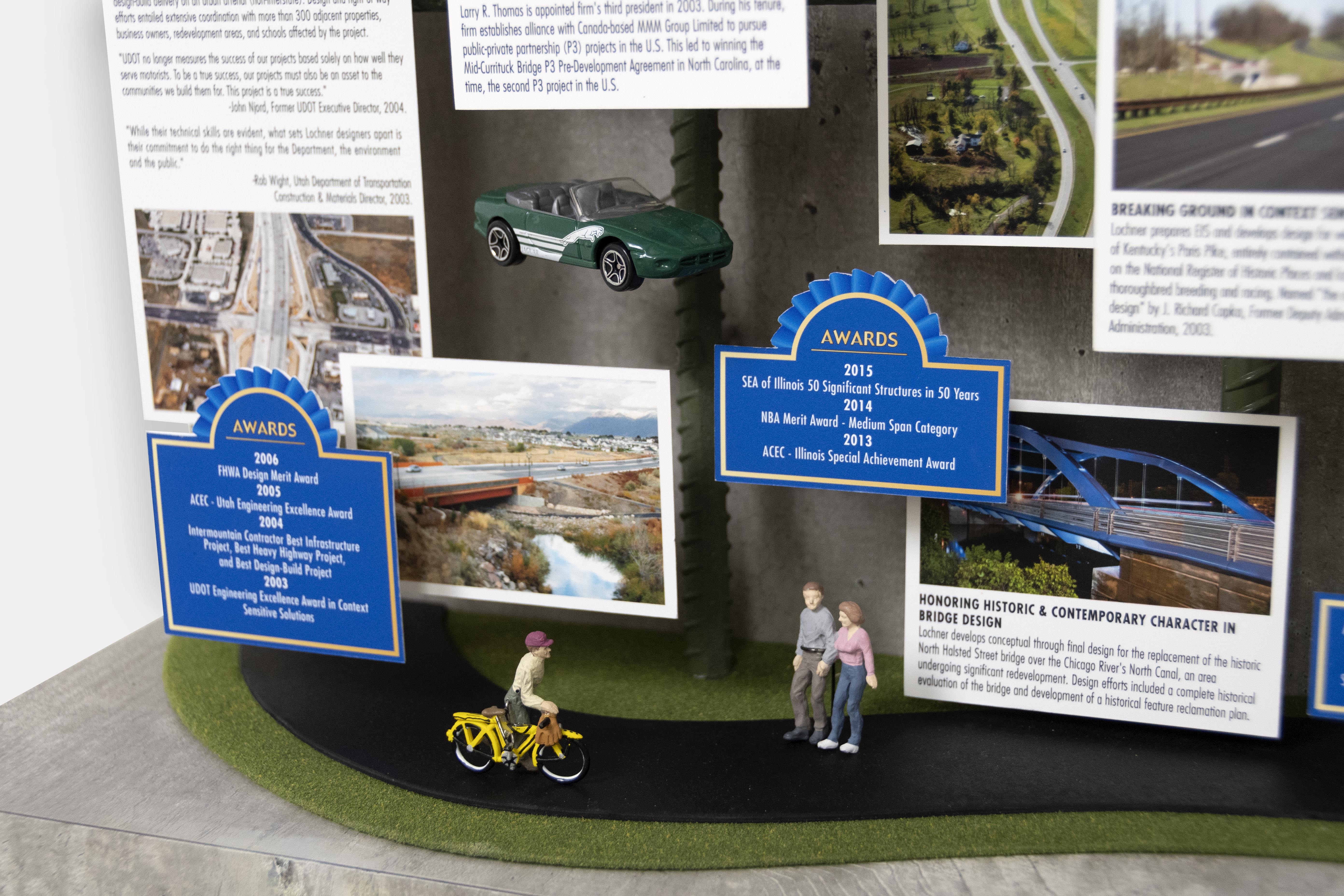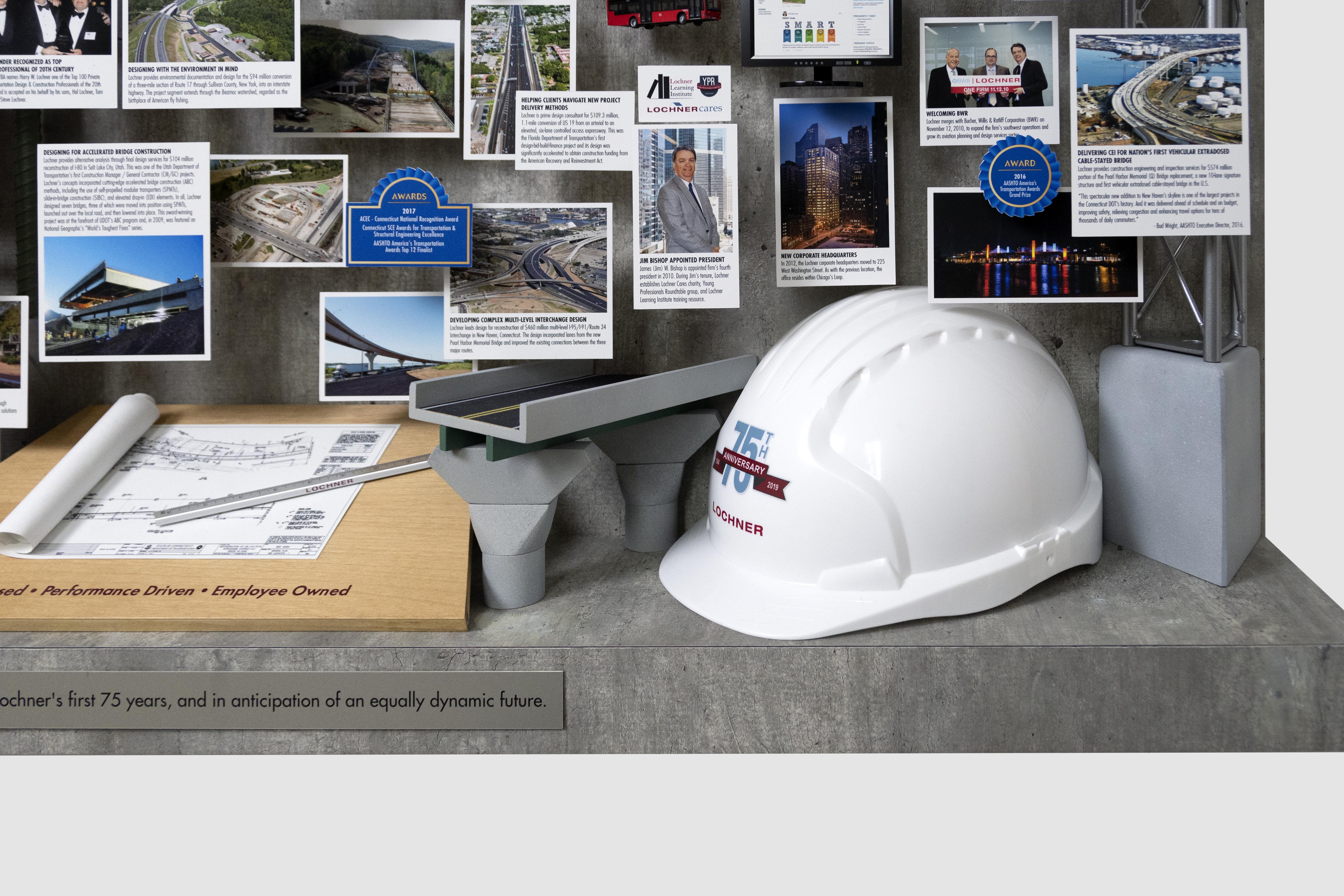 The dedication plaque reads:
"In dedication to the people and events guiding Lochner's first 75 years, and in anticipation of an equally dynamic future."
A website interactive image of the art with descriptive key enables Lochner to share their story globally. Click on any item and you'll learn its significance. Be sure to check it out!