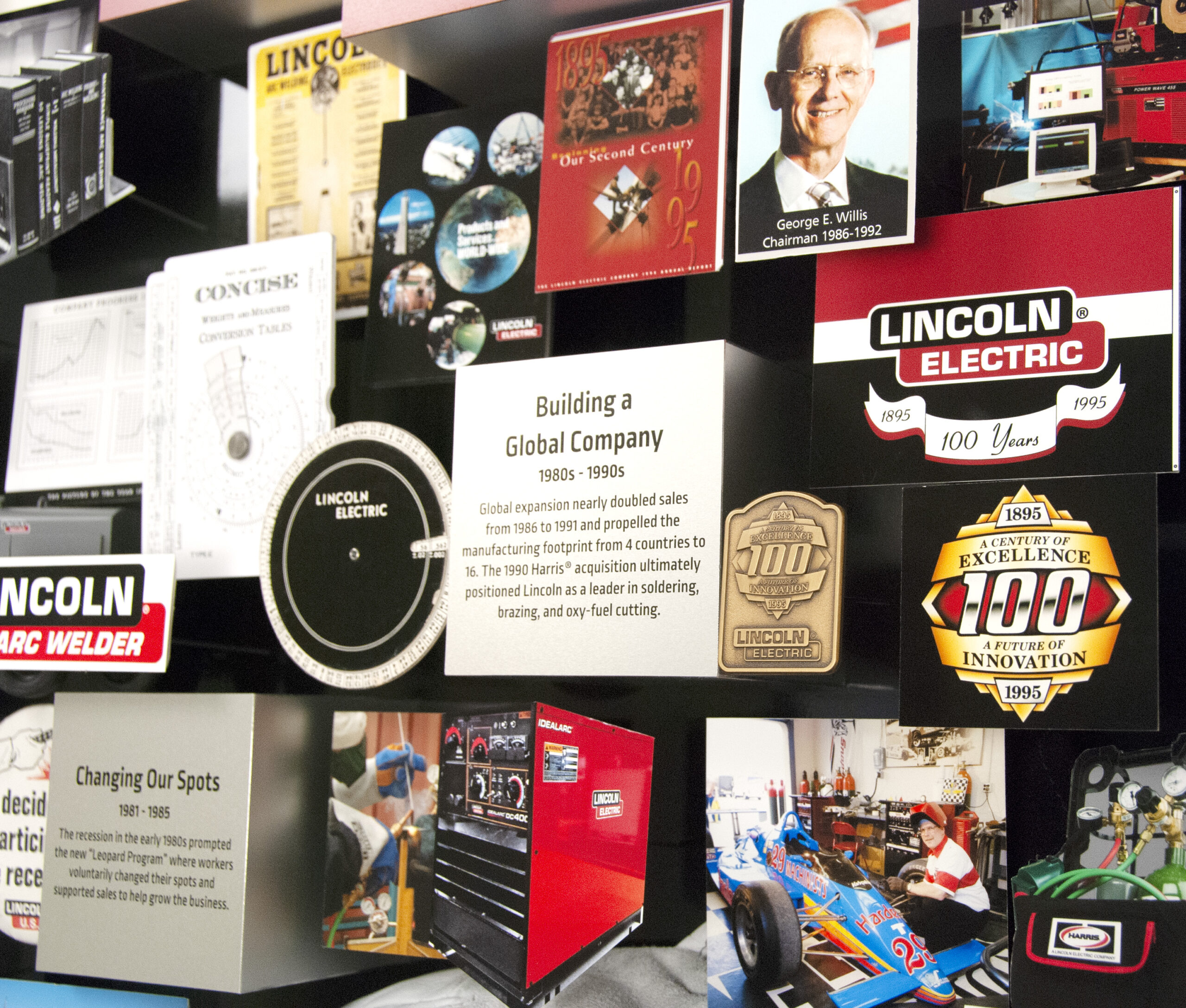 Lincoln Electric's 125th anniversary art contains over 200 miniaturized photos, publications, miniature products, 3D items and memorabilia to communicate Lincoln Electric's heritage. Lincoln Electric's CEO unveiled their lobby art in their Cleveland, Ohio headquarters at a virtual celebration, viewed on their internal website throughout the world. An interactive website feature with descriptive key shares their story globally, with all 59 manufacturing locations gaining access. Explore the interactive and click on any item for an identification of the image.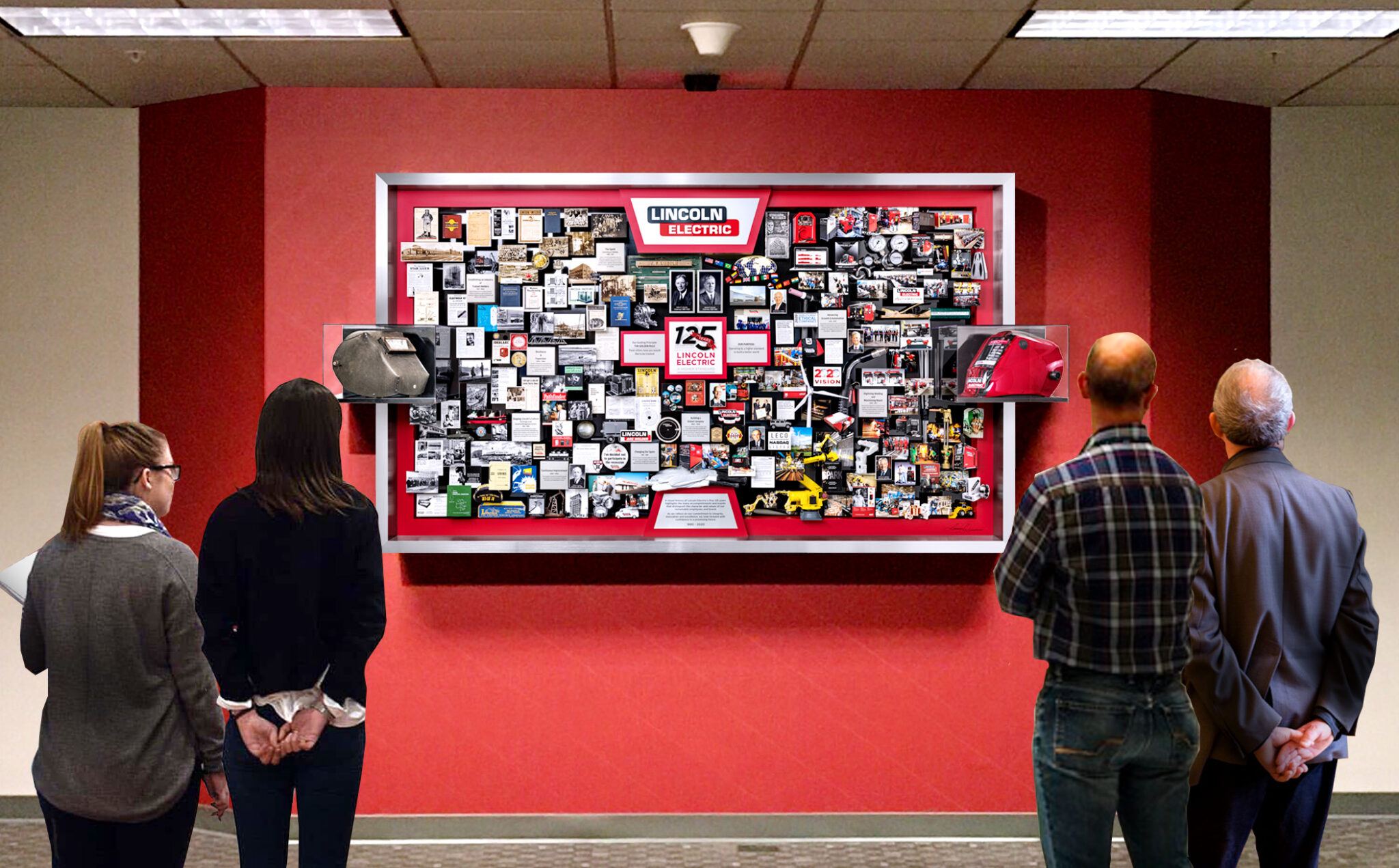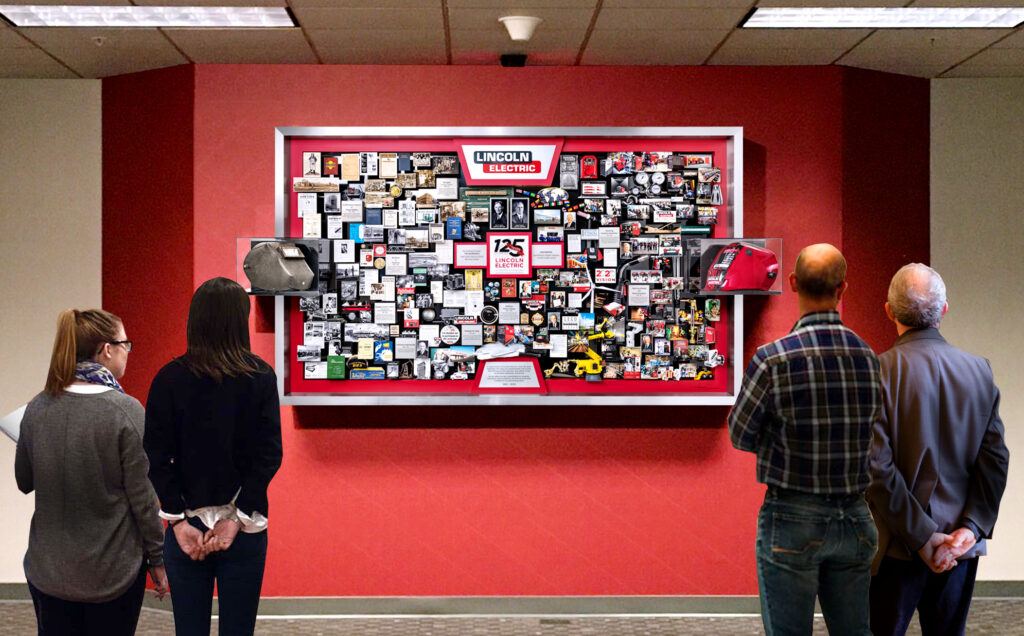 Known as "The Welding Experts," Lincoln Electric is the world leader in the design, development and manufacture of arc welding products, automated joining, assembly and cutting systems, plasma and oxy-fuel cutting. Lincoln Electric operates in 18 countries.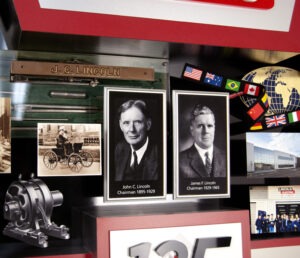 Beginning with portraits of Founders John C. Lincoln and James F. Lincoln displayed in silver frames, the story flows counterclockwise around "The Guiding Principle" and "Purpose" to reflect Lincoln Electric's history, leaders, innovation, growth and operational excellence.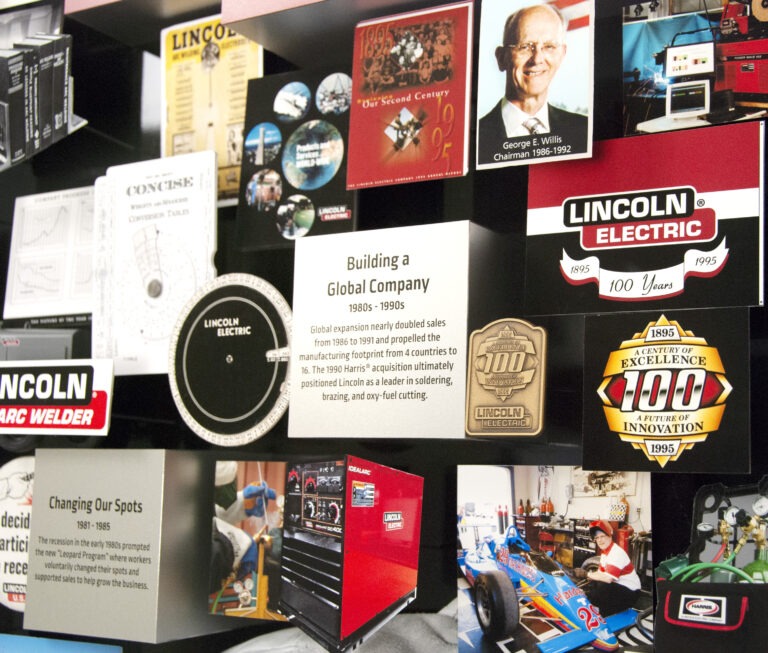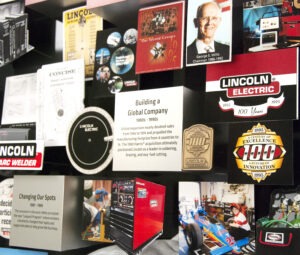 Silver metal plaques throughout the art serve as anchors-in-time, highlighting the evolution of Lincoln Electric throughout the years.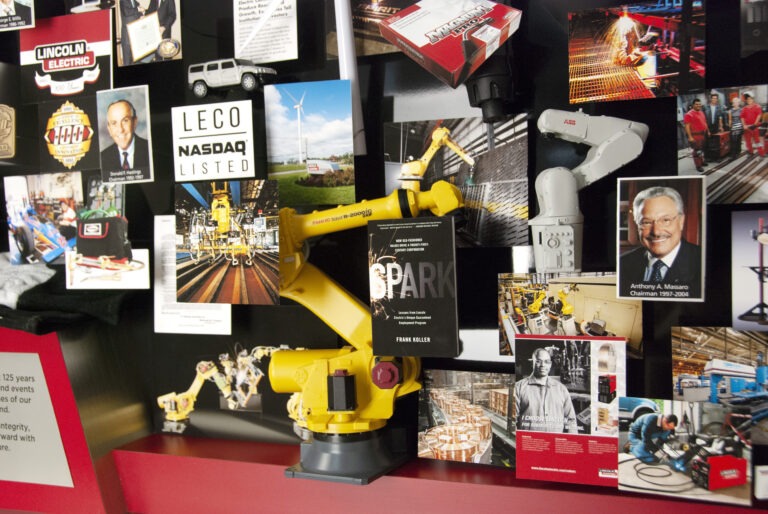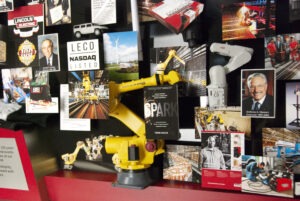 Three-dimensional items include John C. Lincoln's actual tools and name plate, a welding torch, work gloves, welding rods, Lincoln corporate buttons and pins, a "Higher Standards" medallion, robotic arm, Harris products, and much more. On the left side of the collage is a vintage welding helmet. On the right is a current welding helmet.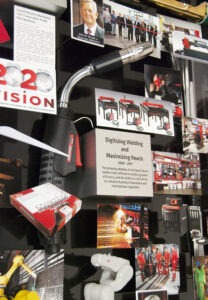 The dedication plaque reads:
A visual history of Lincoln Electric's first 125 years highlights the many accomplishments and vents that distinguish the character and values of our remarkable employees and brand.
As we reflect on our commitment to integrity, innovation and excellence, we look forward with confidence to a promising future.
1895-2020