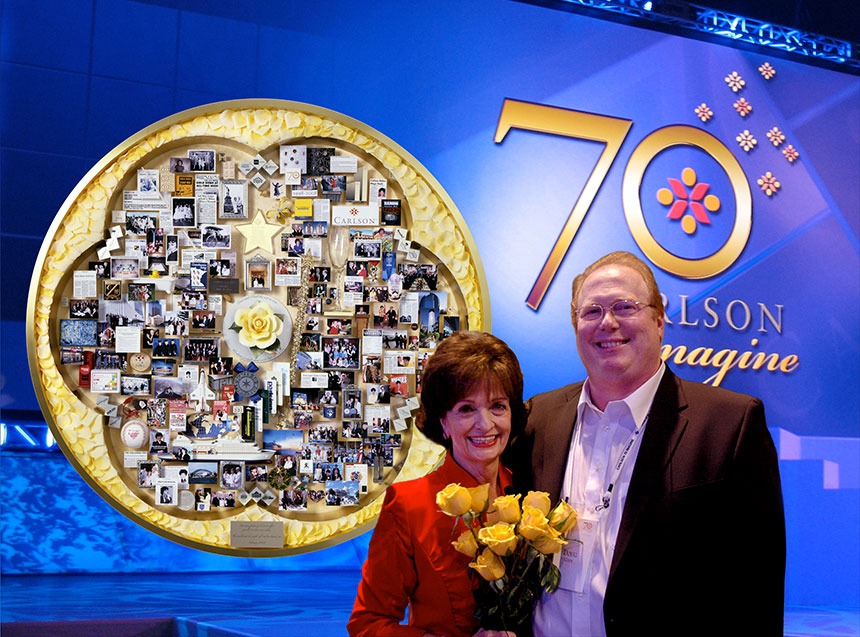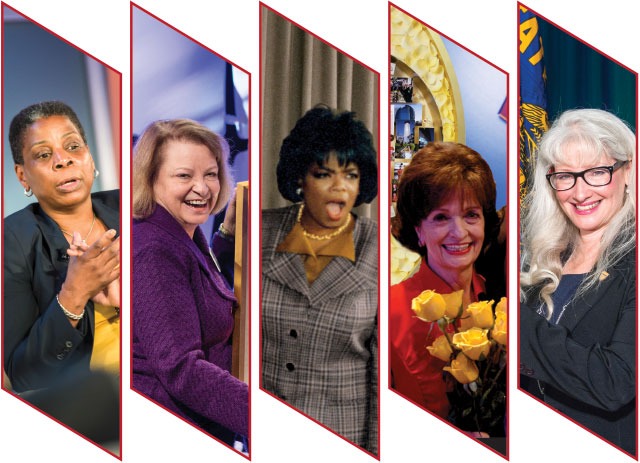 International Women's Day 2018 is especially timely to celebrate women's achievements throughout history and across nations. This year's campaign theme, #PressforProgress, builds on global momentum towards gender parity: https://www.internationalwomensday.com/Theme
It's amazing that IWD was first observed by New York City in 1909. After women gained suffrage in Soviet Russia in 1917, March 8 become a national holiday there. It was adopted in 1975 by the United Nations.
Today we salute One Of A Kind women who have embodied dynamic leadership, succeeding to achieve gender equality in their professions.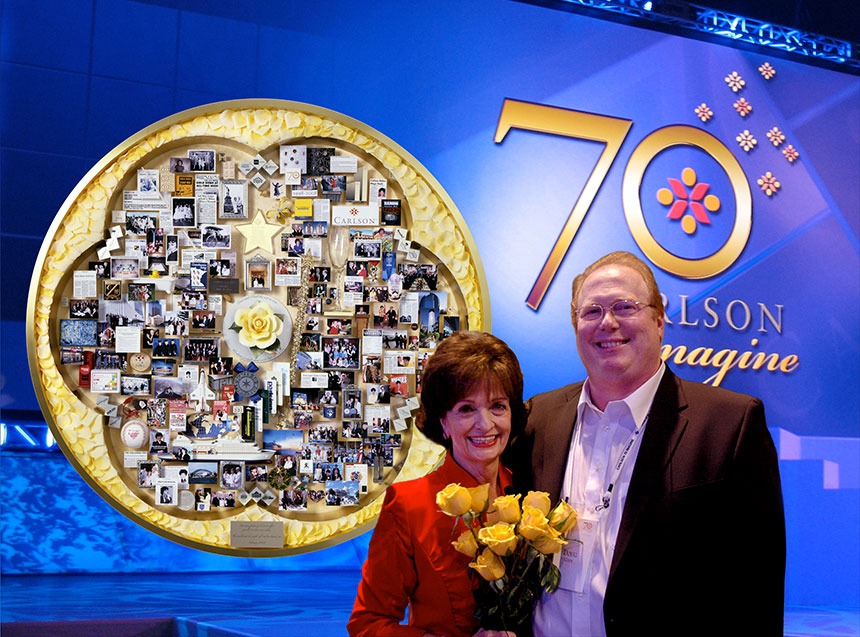 Carlson Managers presented CEO Doris Carlson Nelson with One Of A Kind 3-dimensional commemorative art (Size 44" x 44" x 6") on Carlson's 70th anniversary. The art is a visual celebration of the plaque's dedication message, "You have proven it is possible to lead with love." The structure's circular motif suggests the poem Widening Circles by Ranier Maria Rilke: "I live my life in widening circles that reach out across the world…" The yellow rose petals reflect Marilyn's signature flower, which will ever be identified with her leadership. Among others honoring Marilyn Carlson Nelson at the Las Vegas Imagination Summit were Maya Angelou, Her Majesty Silvia, Queen of Sweden and The Hon. Christine Lagarde.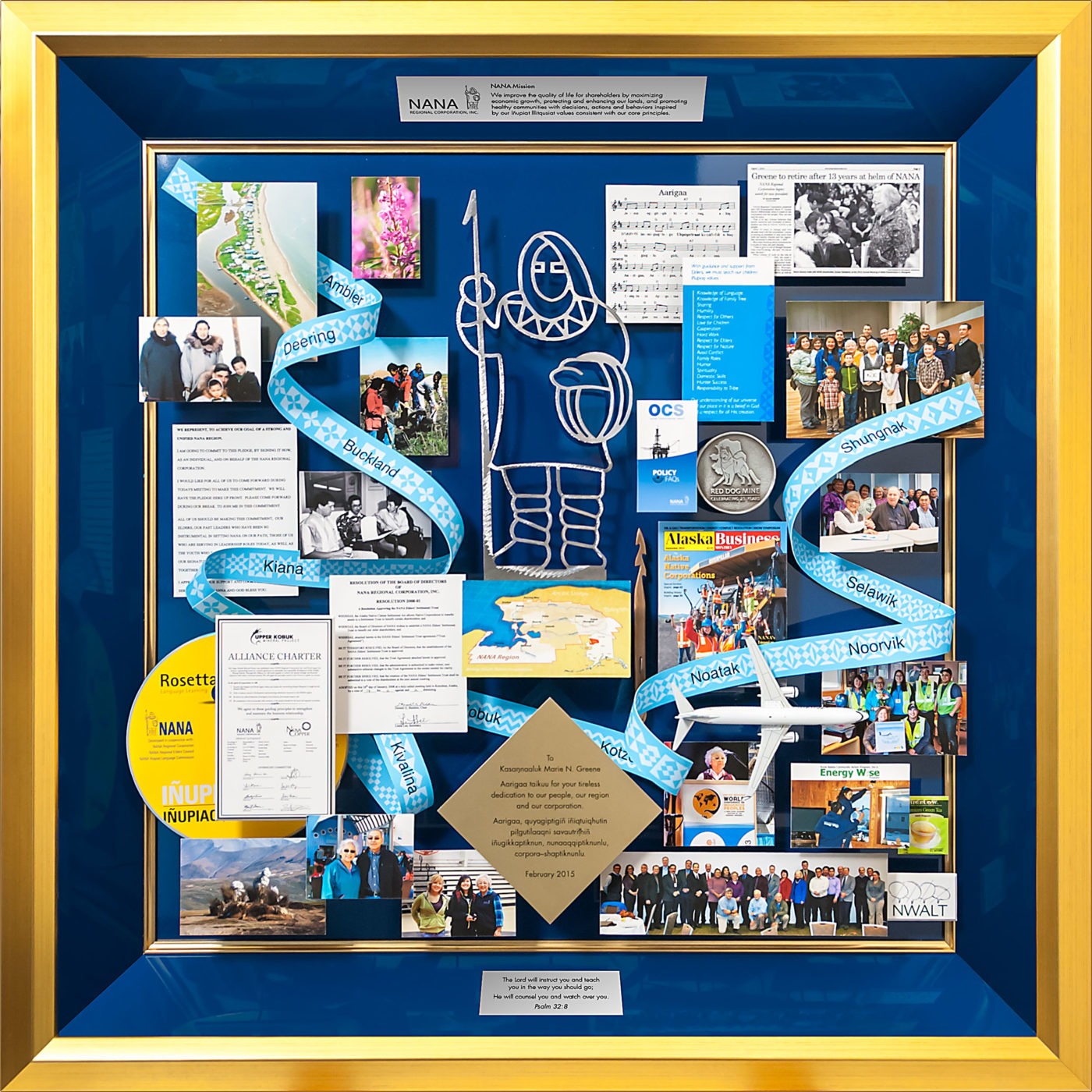 Our first Alaska commission, NANA Regional Corporation honored retiring CEO Marie N. Greene with One Of A Kind 3-dimensional art. The retrospective reflects her role as a spiritual leader, with a deep dedication to advancing and protecting the Inupiaq people. Among her accomplishments: the Exploration & Option to Lease Agreement with NovaCopper, upgrades for regional homes through Energy Wise, NANA Elders' Settlement Trust and the Northwest Article Leadership Team.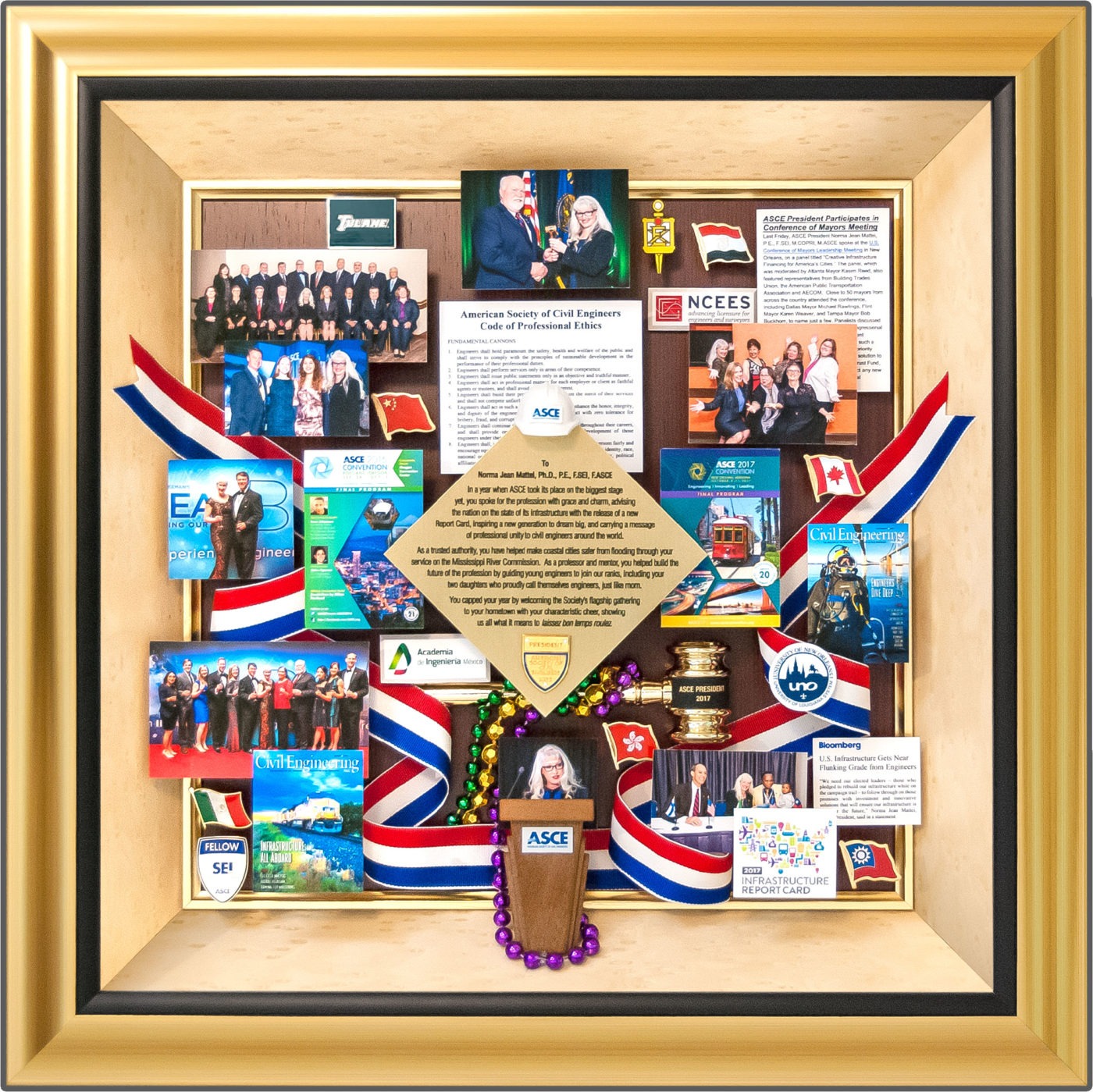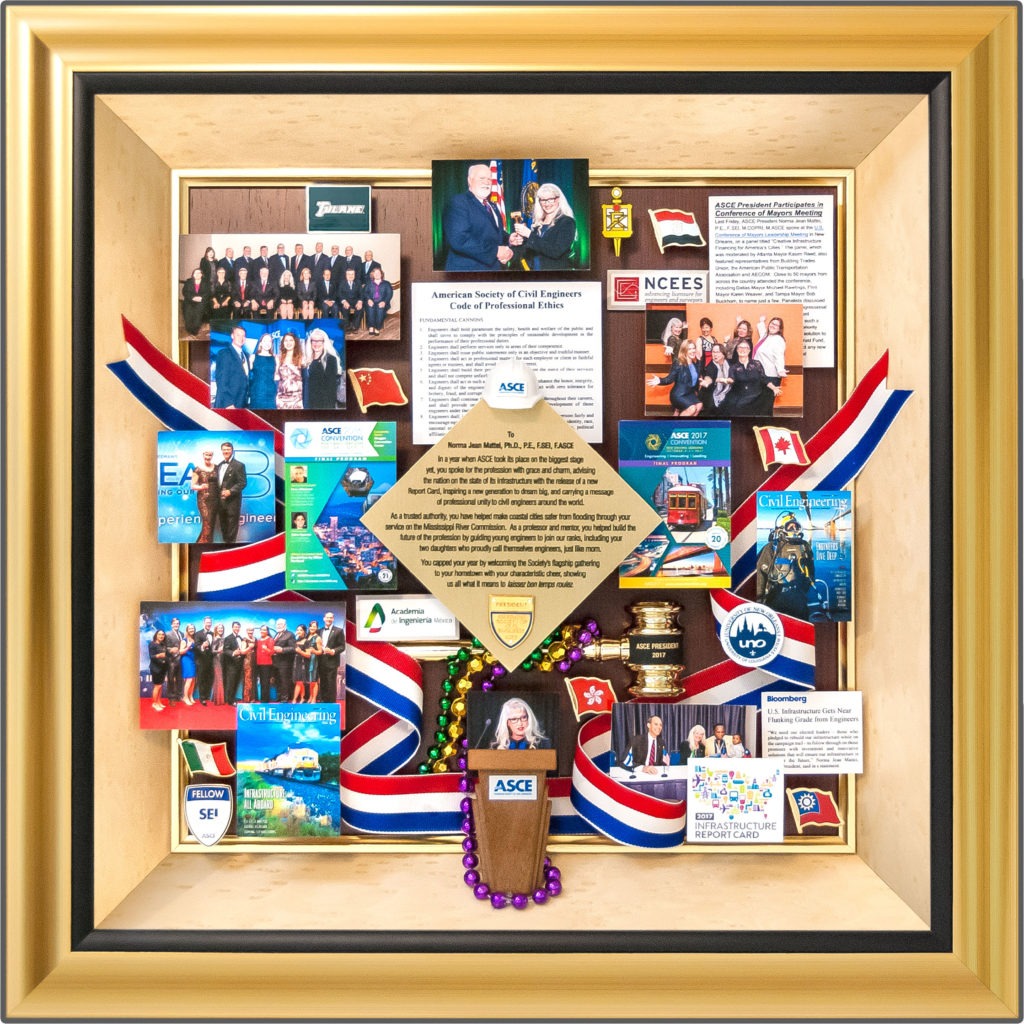 President of American Society of Civil Engineers and Professor at University of New Orleans, Norma Jean Mattei inspires other women to excel in civil engineering and other STEM professions. She has served on the Mississippi River Commission, ASCE Committee on Diversity and Women in Civil Engineering and ASCE's Committee on Licensure and Ethics. Ms. Mattei has been inducted into the Mexican Academy of Engineering and Chi Epsilon Honorary.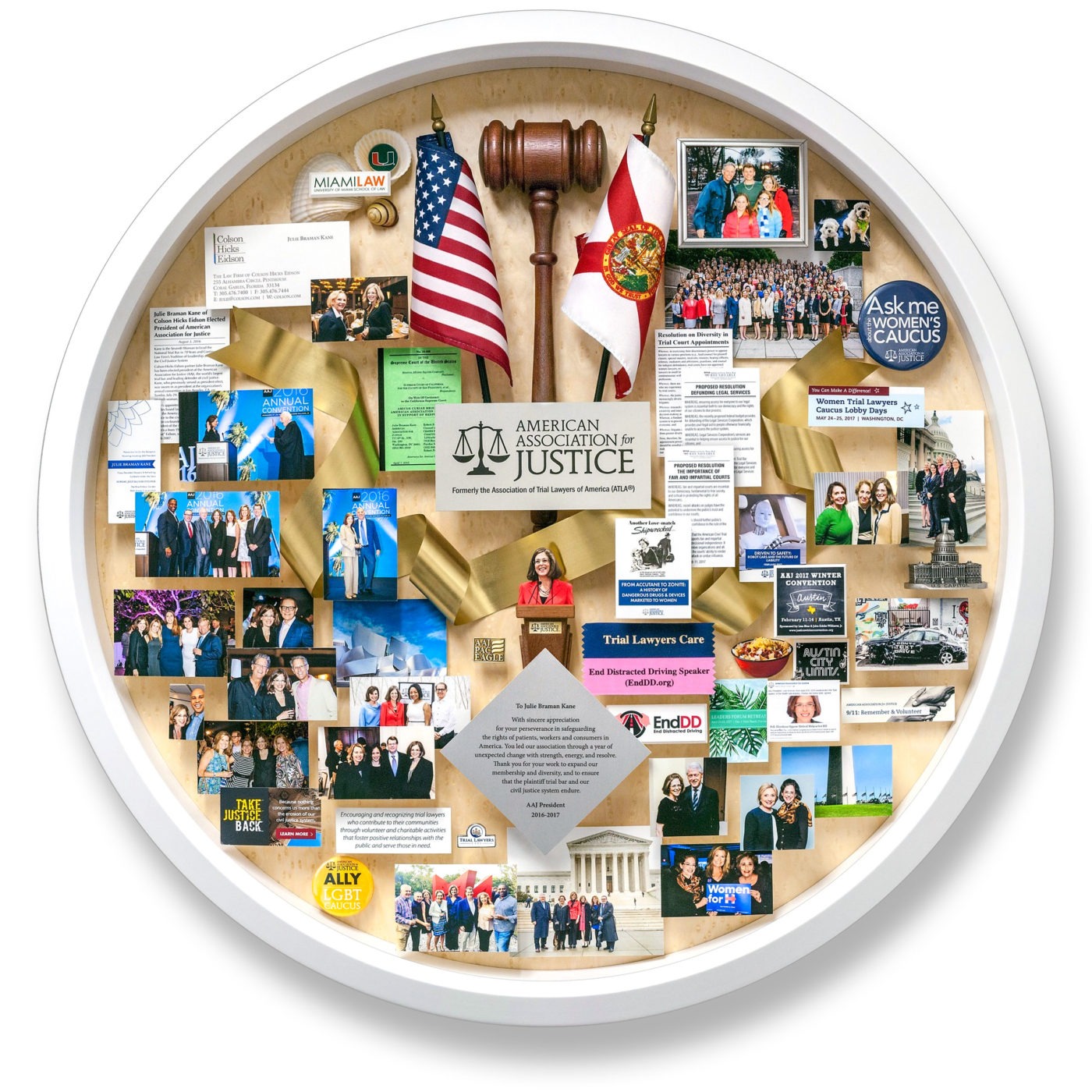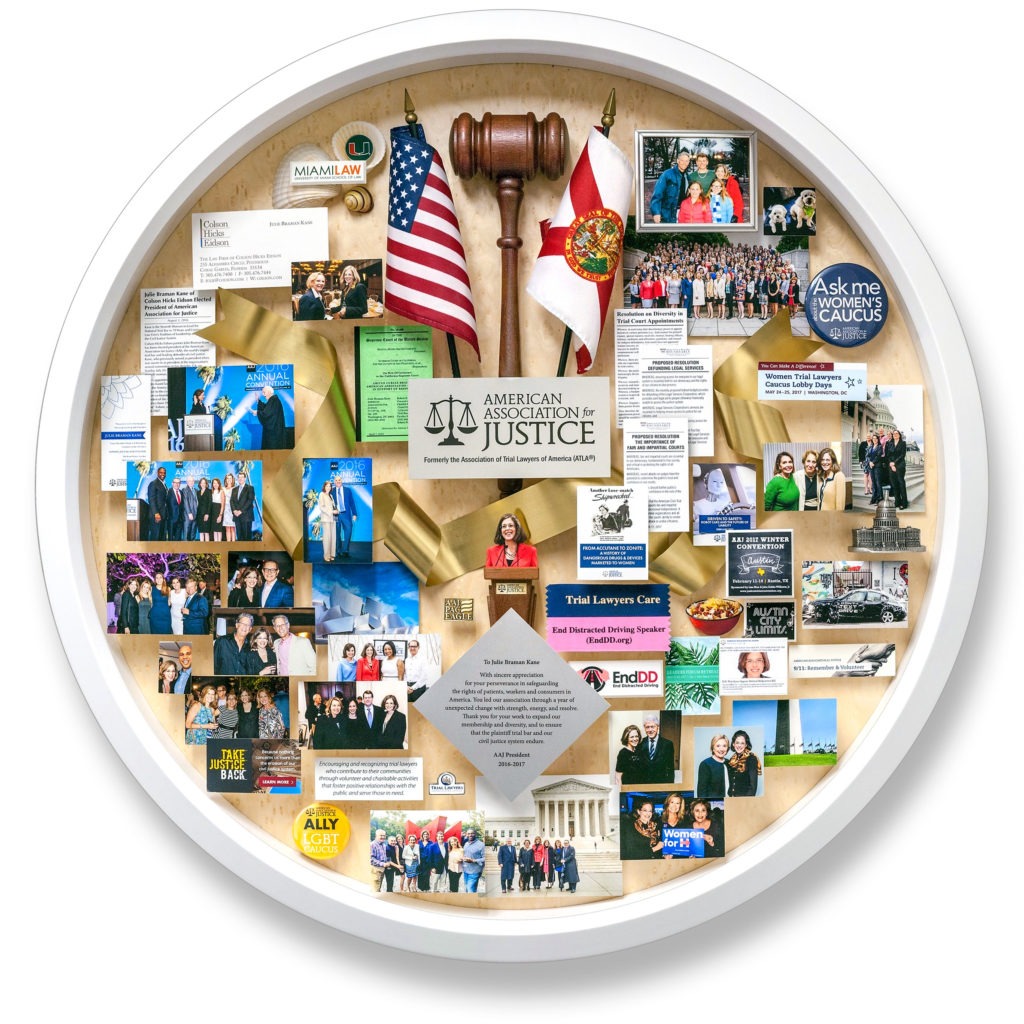 President of American Association for Justice, Julie Kane has provided leadership for Women's Caucus, lobbying on Capitol Hill, Voter Protection Action Committee, Product Liability, End Distracted Driving, and much more .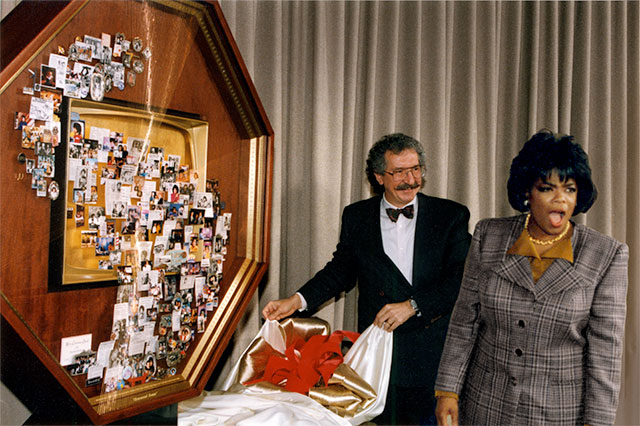 KingWorld presented One Of A Kind 3-dimensional art to Oprah Winfrey in 1991 as a tribute to their successful partnership. The story was big then. And how much more amazing now, as a world-renown media proprietor, talk show host, actress, producer and philanthropist. In 2013 Oprah Winfrey was awarded the Presidential Medal of Freedom by President Barack Obama and honorary doctorate degrees from Duke and Harvard.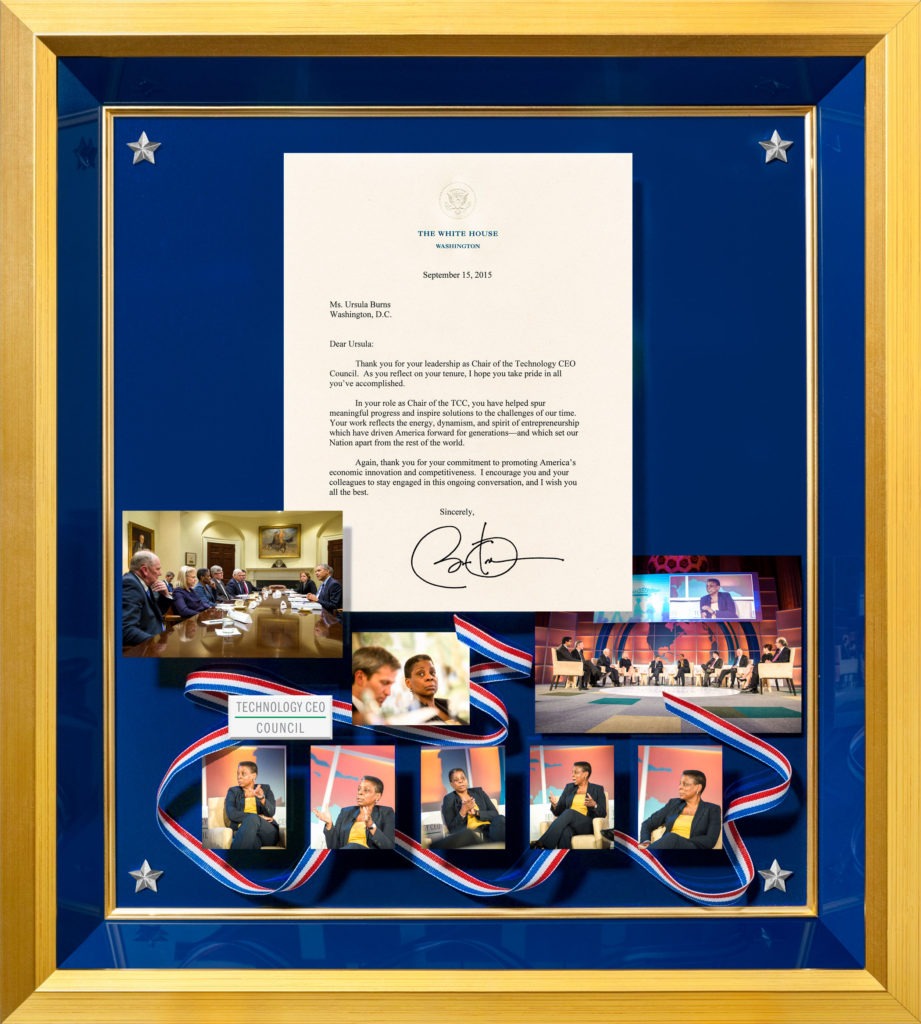 Technology CEO Council expressed appreciation to Chairman Ursula Burns with a One Of A Kind tribute. In addition to her leadership of TCC, Ursula Burns served as Xerox CEO from 2009-2016 and chair from 2010 to 2016. In 2014,  Forbes rated her the 22nd most powerful woman in the world. She was a leader of the STEM program of the White House, 2009-2016 and head of the President's Export Council, 2015-2016.