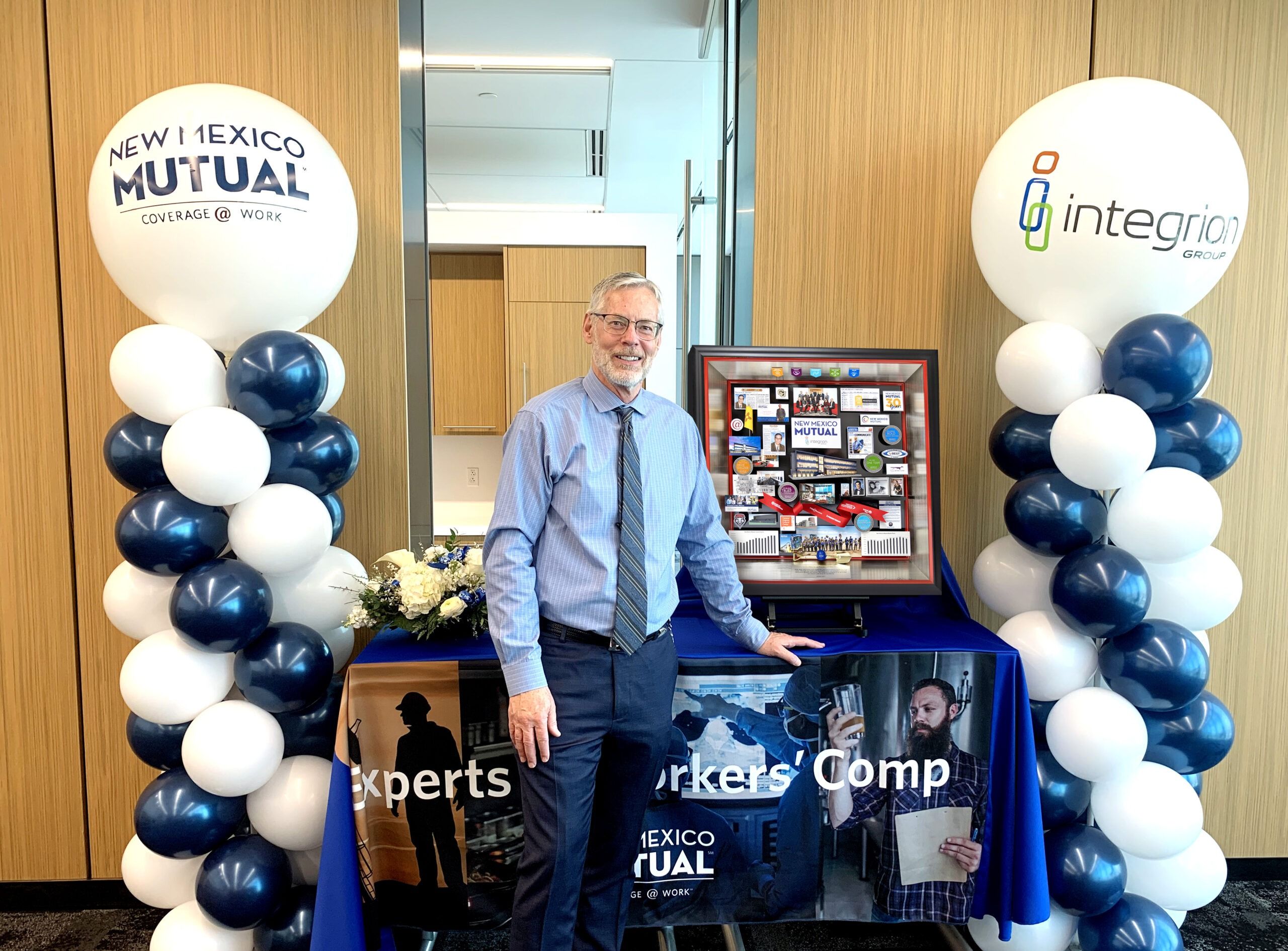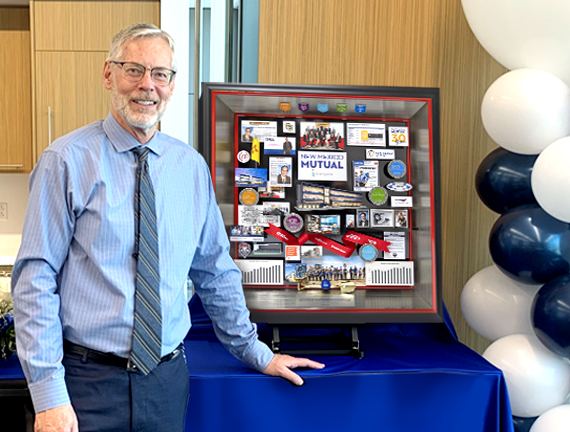 New Mexico Mutual, an insurance company specializing in workers' compensation, honored their outgoing President and CEO with a One Of A Kind retirement tribute. The artwork was recently presented to Norman Becker at an event celebrating his 13 years of leadership.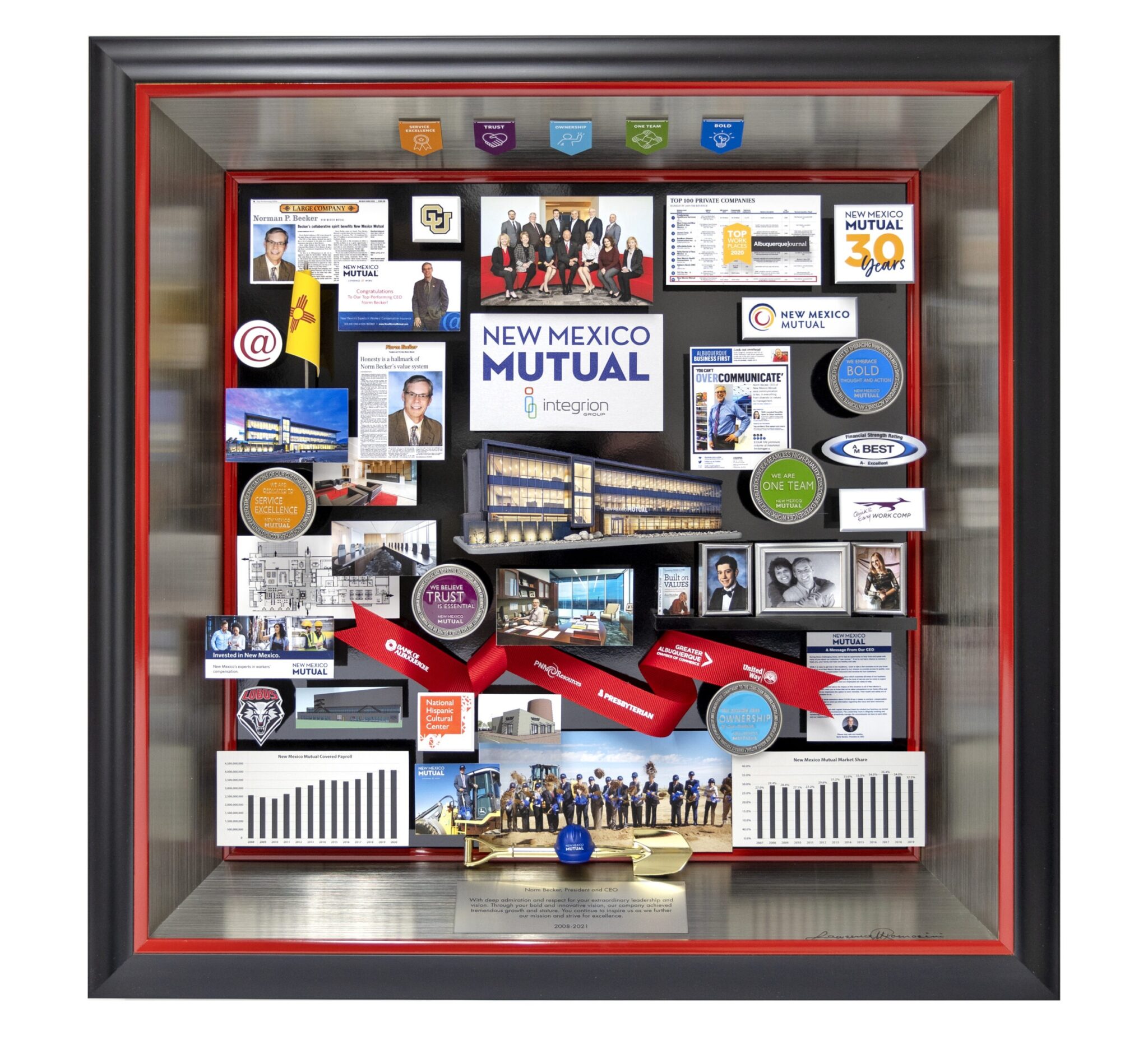 Unique and personalized to tell his story, the art commemorates Norm Becker's vision, values and service to the greater New Mexico community. The art's centerpiece is a 3D replica of New Mexico Mutual's new contemporary headquarters, a project in every detail led by Mr. Becker. Miniature banners communicate New Mexico Mutual's 5 Core Values: Service Excellence, Trust, Ownership, One Team, Bold. Growth charts reflect the company's continuing progress during Mr. Becker's tenure.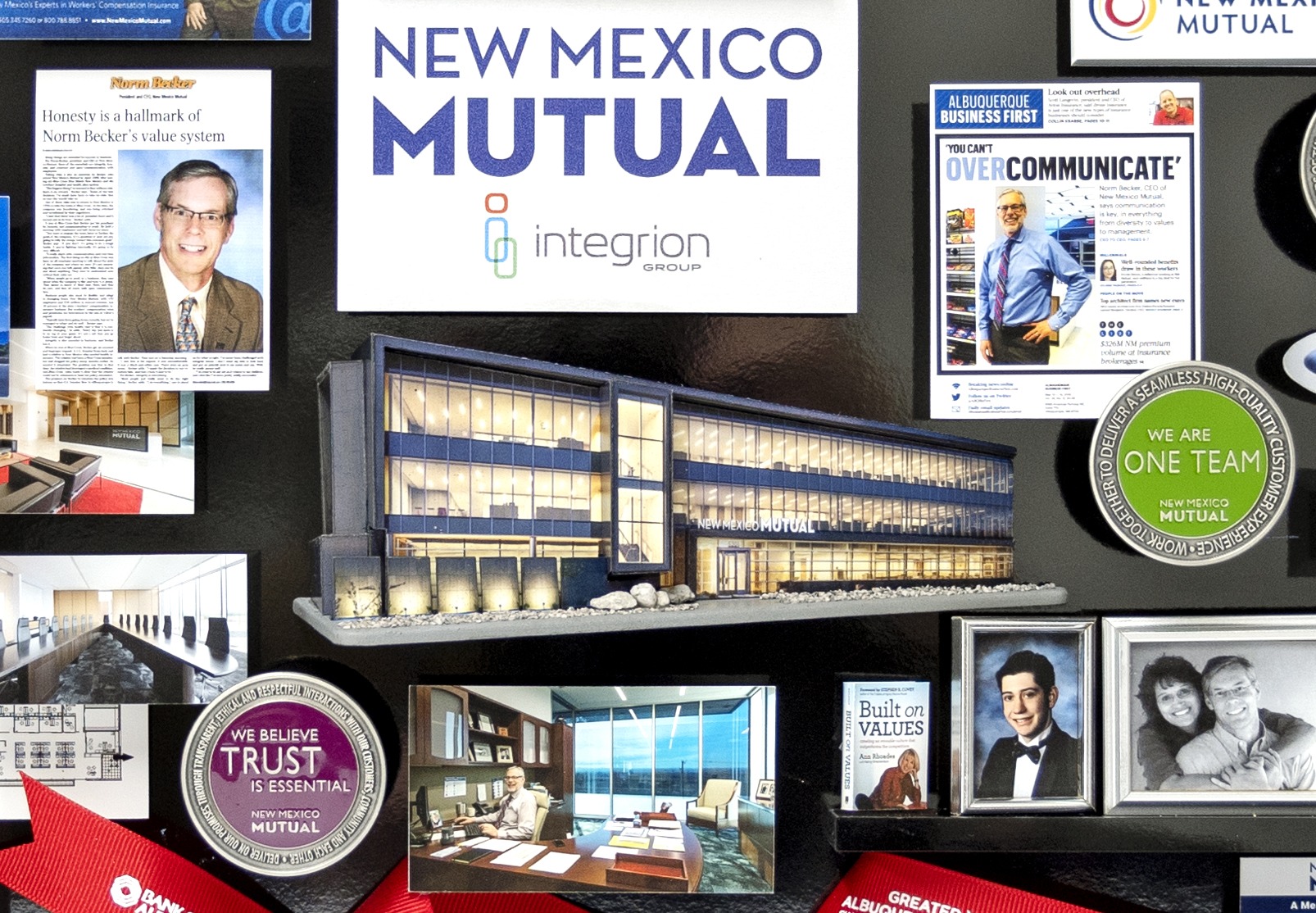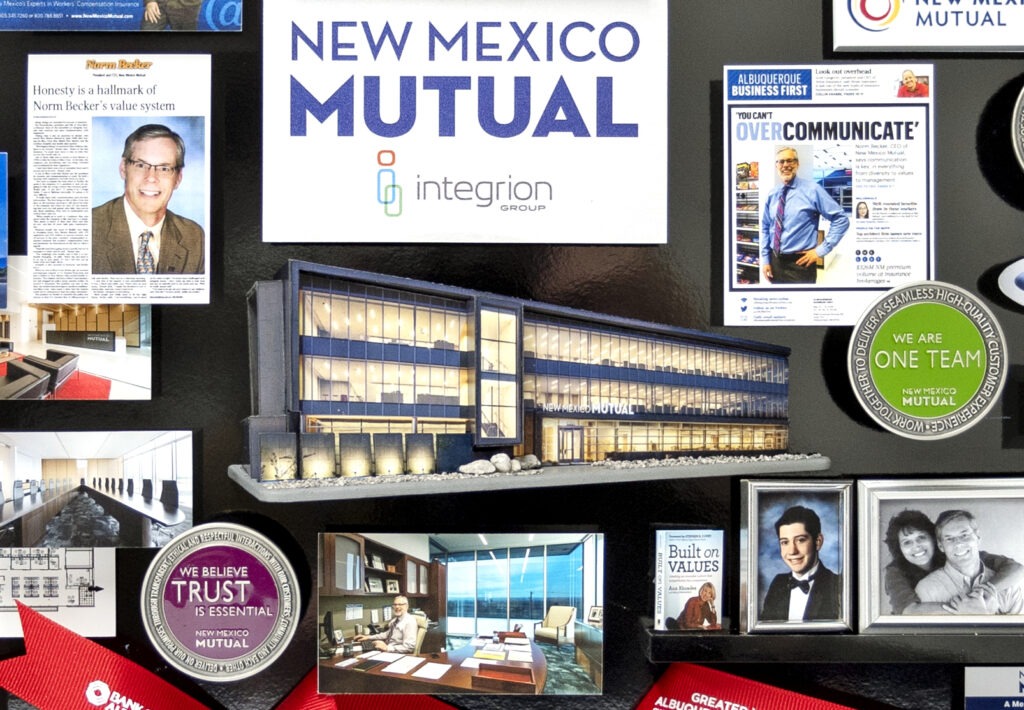 The 3-dimensional art is designed with a black lacquer base, surrounded by a brushed stainless silver border and black frame with red accent. The story flows counterclockwise from the top left, filled with miniature photos, publications, and 3D items.
A red ribbon includes logos of organizations for which Mr. Becker has provided leadership. Other 3D items include a New Mexico state flag, a miniature shovel and hardhat with the company's logo, and 5 Core Values challenge coins. A miniature shelf with framed family photos and a book mirror Mr. Becker's shelf in his office.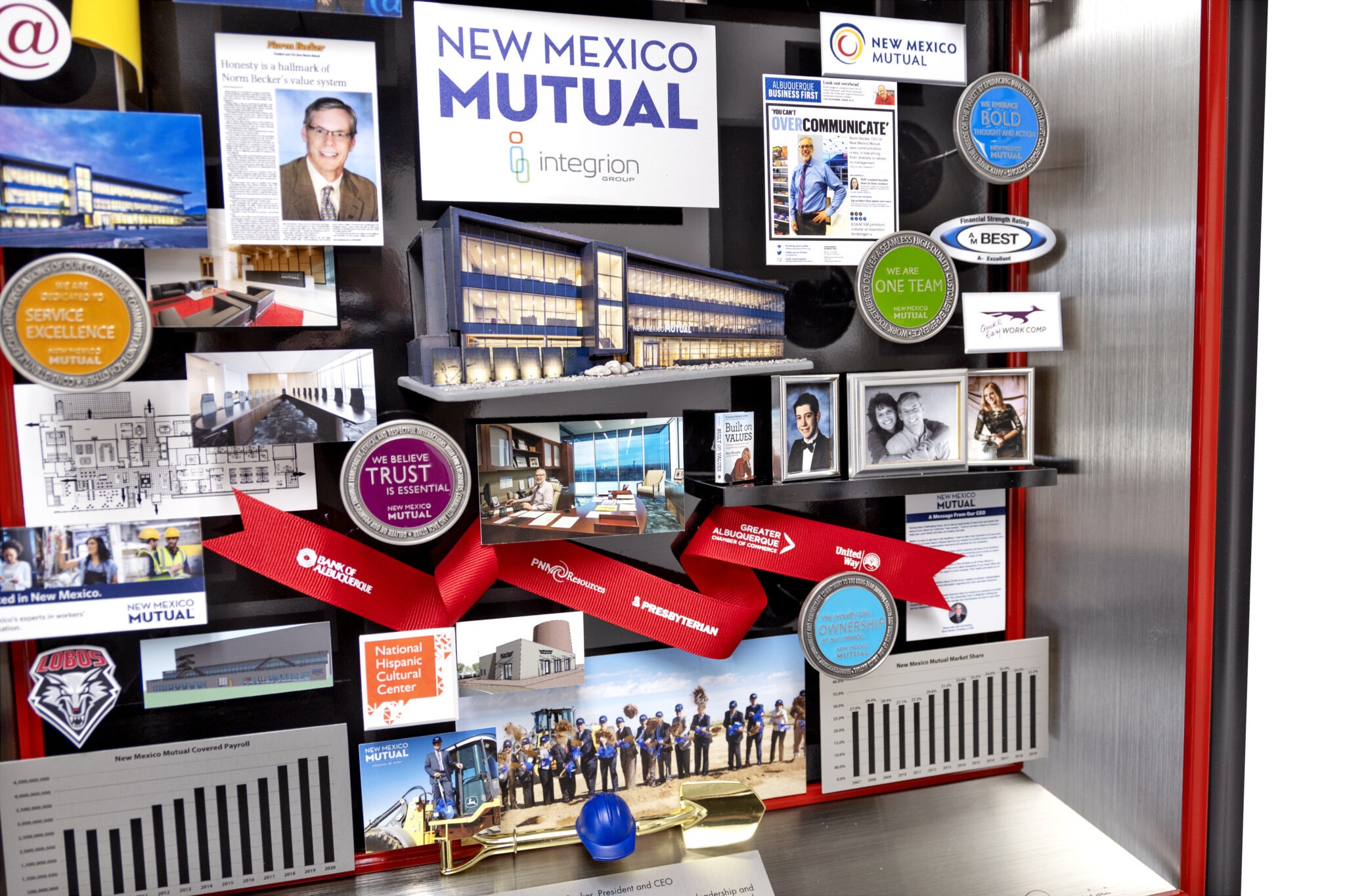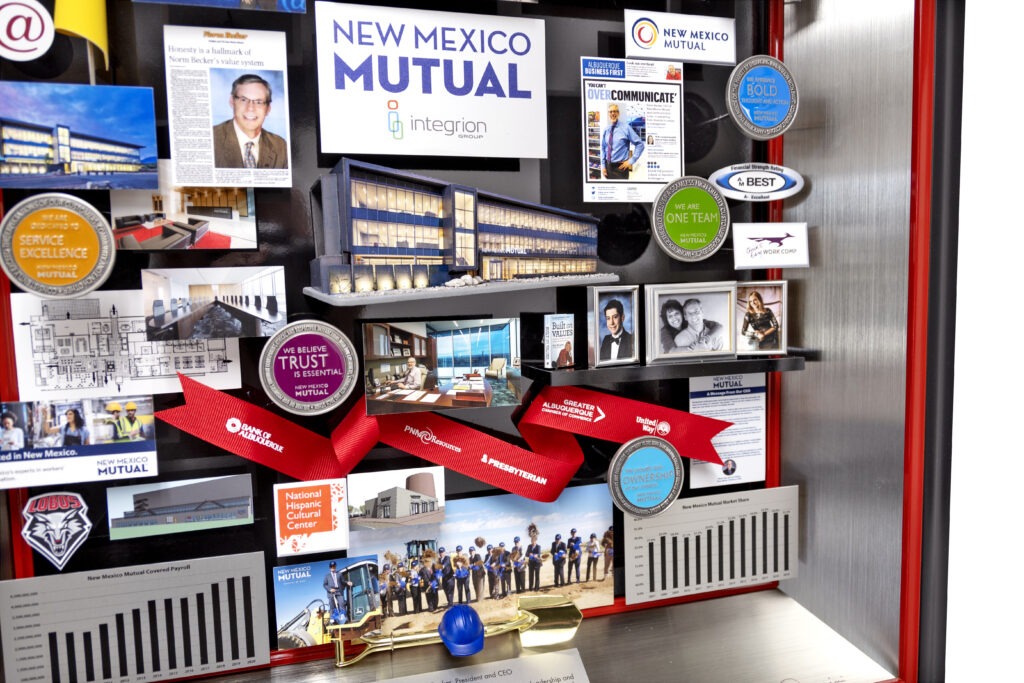 The dedication plaque reads:
Norm Becker, President and CEO
With deep admiration and respect for your extraordinary leadership and vision. Through your bold and innovative vision, our company achieved tremendous growth and stature. You continue to inspire us as we further our mission and strive for excellence.
2008-2021