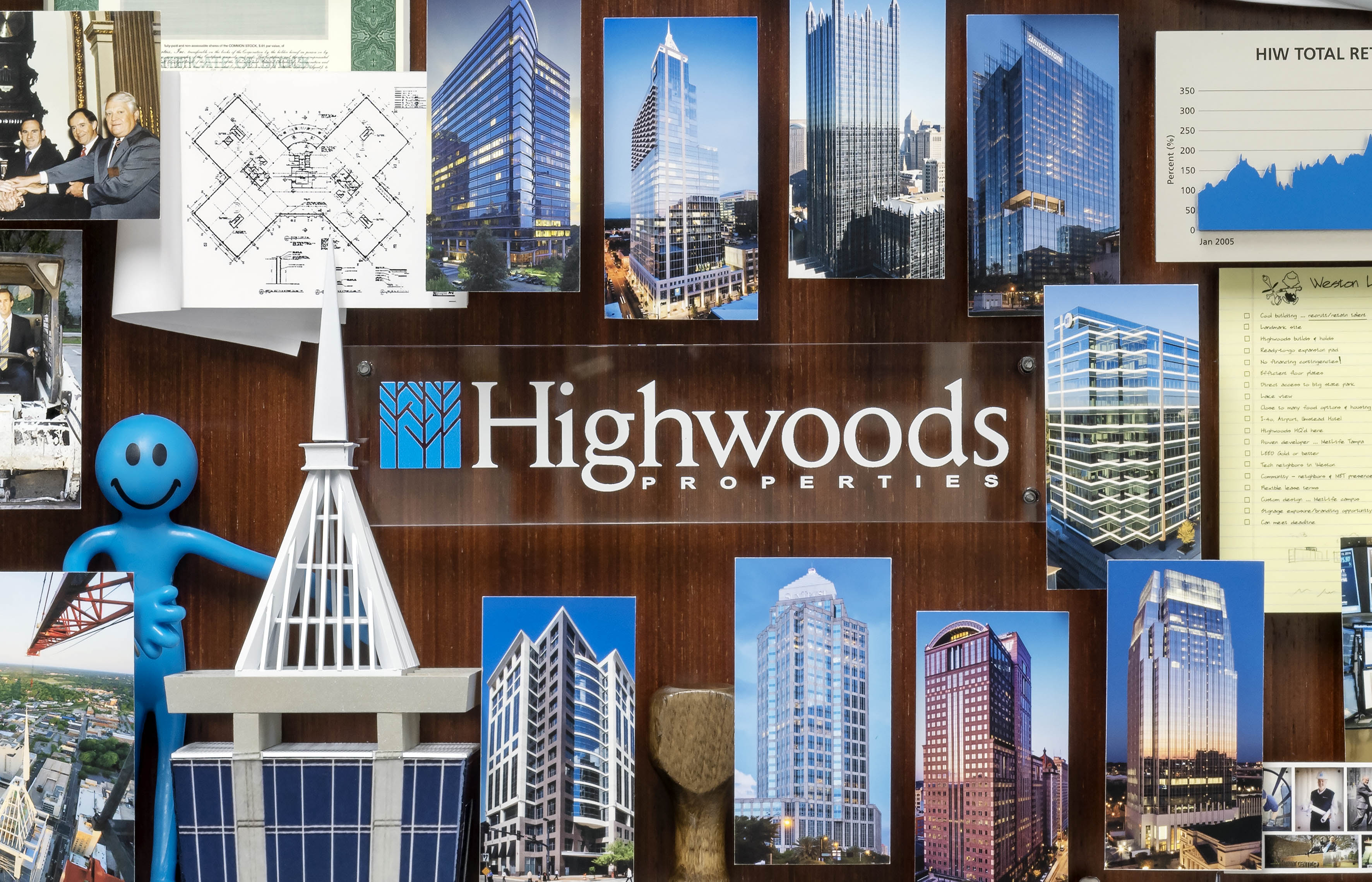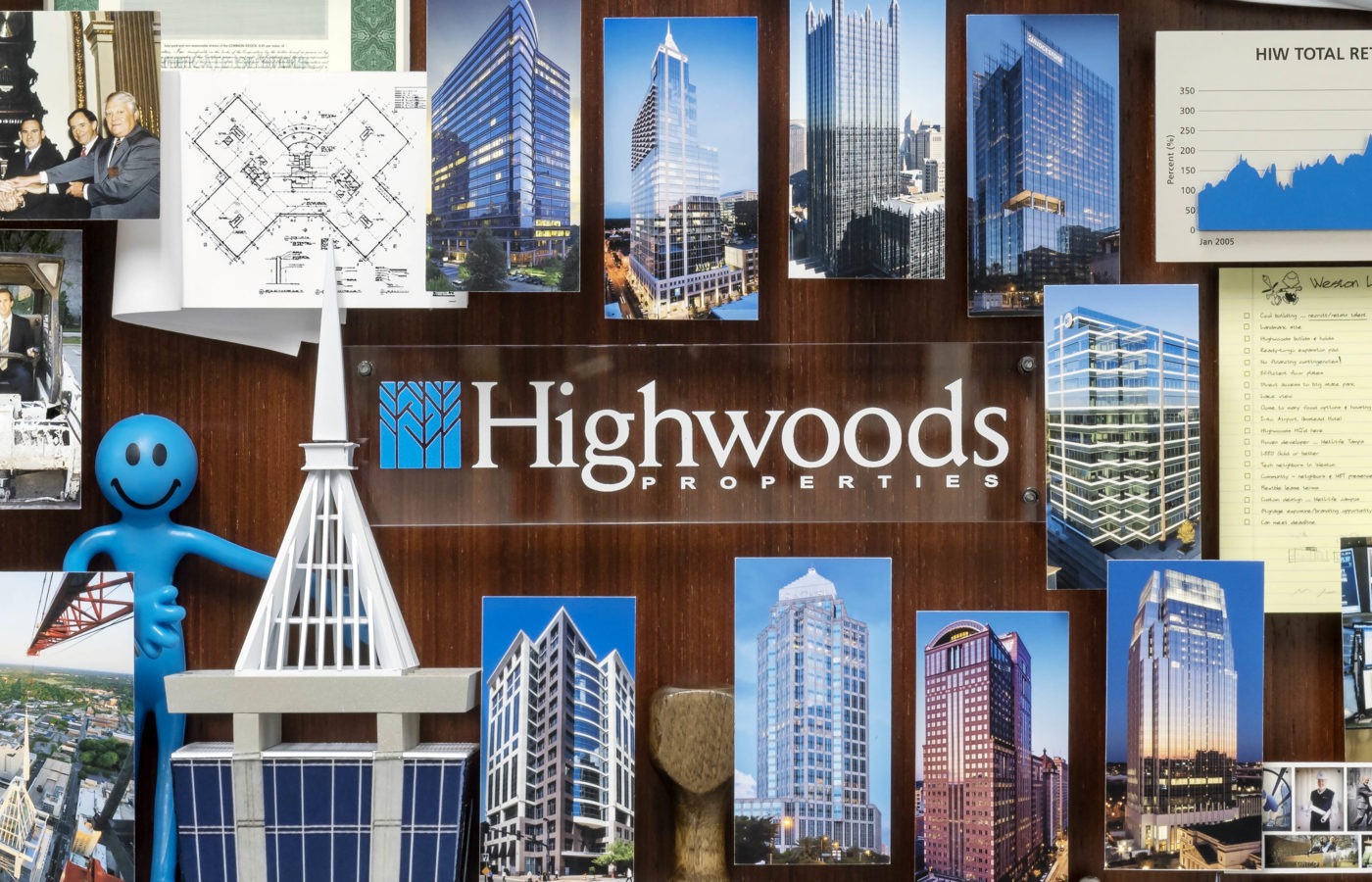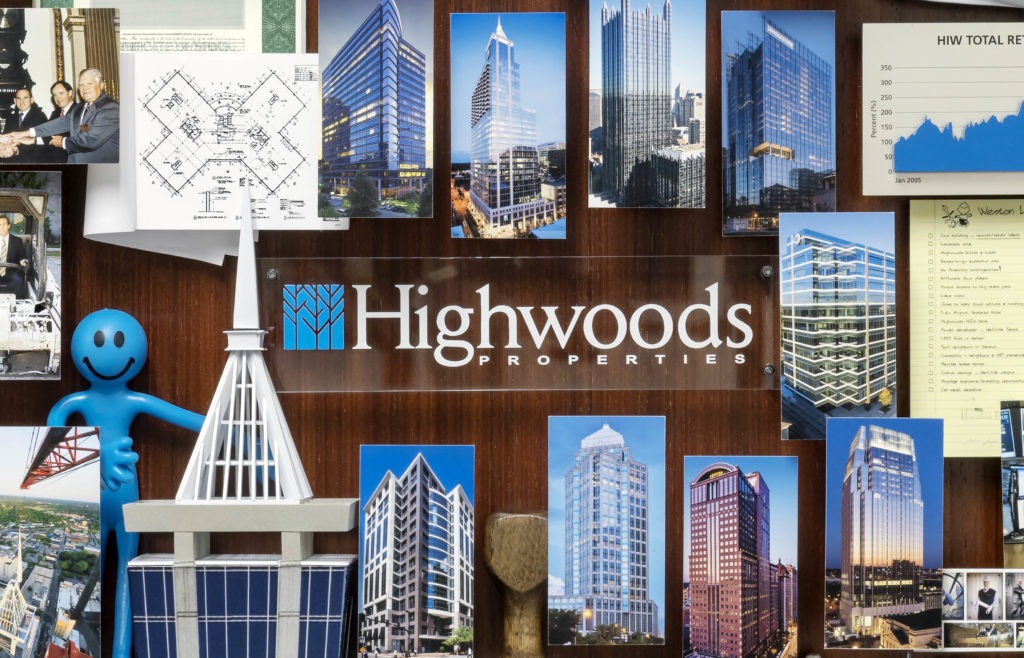 Highwoods Properties, a publicly traded real estate investment trust, recently unveiled One Of A Kind 3-dimensional art to honor their CEO, retiring after 37 years. Following the presenting our client emailed, "It is truly more than a gift, it is an heirloom!"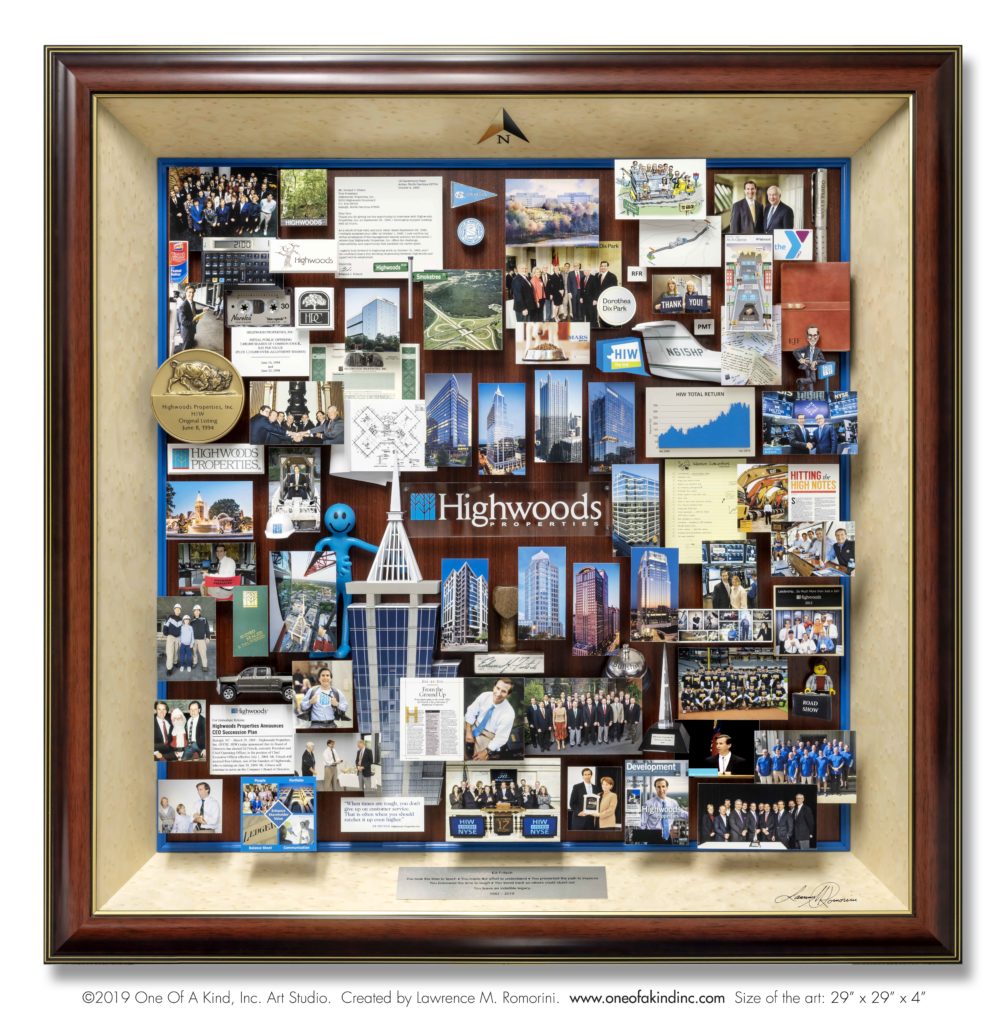 This retirement gift, which measures 29" x 29" x 4", has a mahogany base, birdseye maple slanted inner sides, and a Highwoods blue inner filet. The Highwoods blue is repeated again in the HIW Total Return graph.
The centerpiece of the art is the Highwoods Properties logo, on raised Plexiglas, surrounded by 9 Highwoods skyscraper properties. The story flows counterclockwise around the centerpiece, and features photos, articles and memorabilia.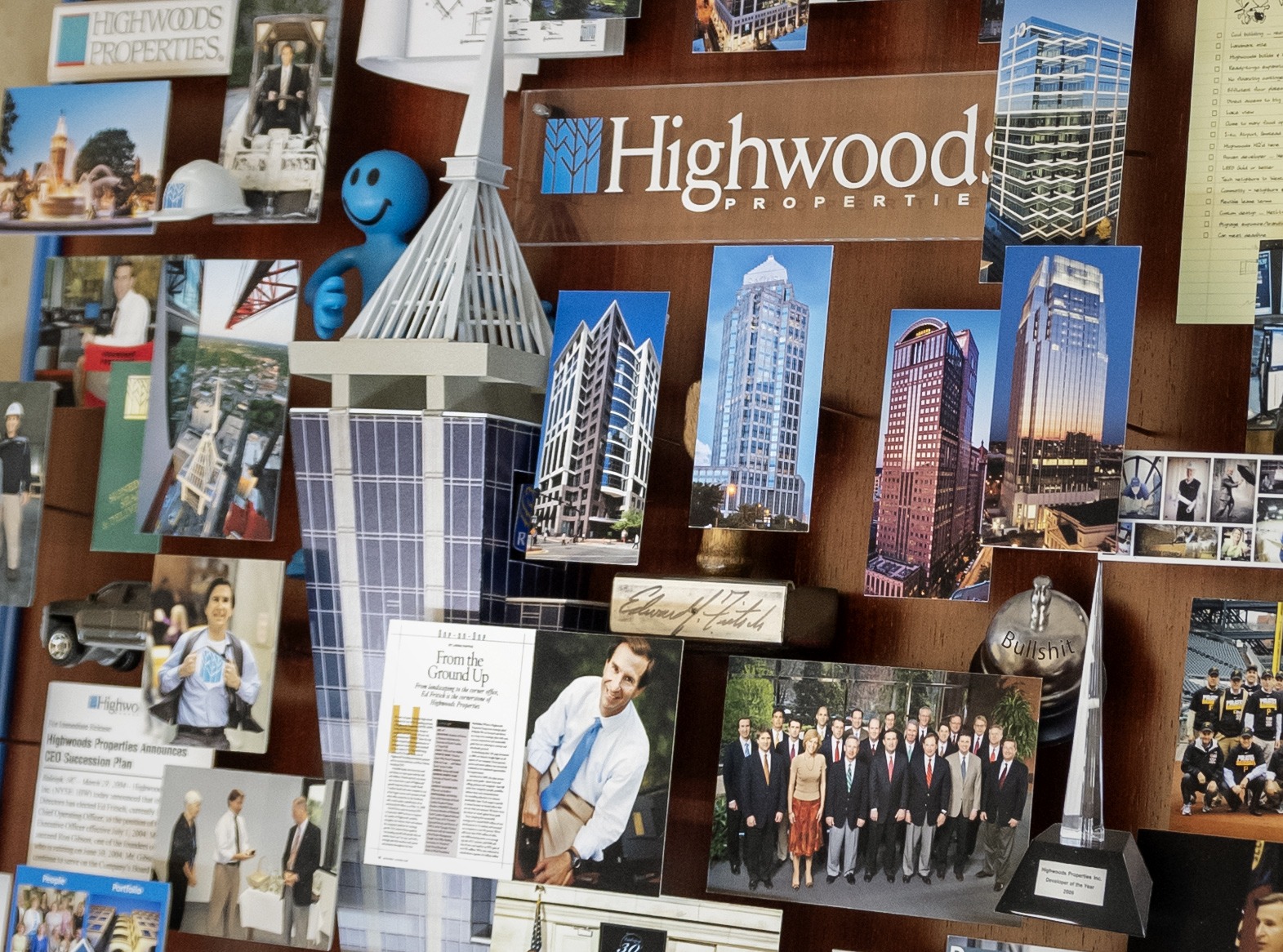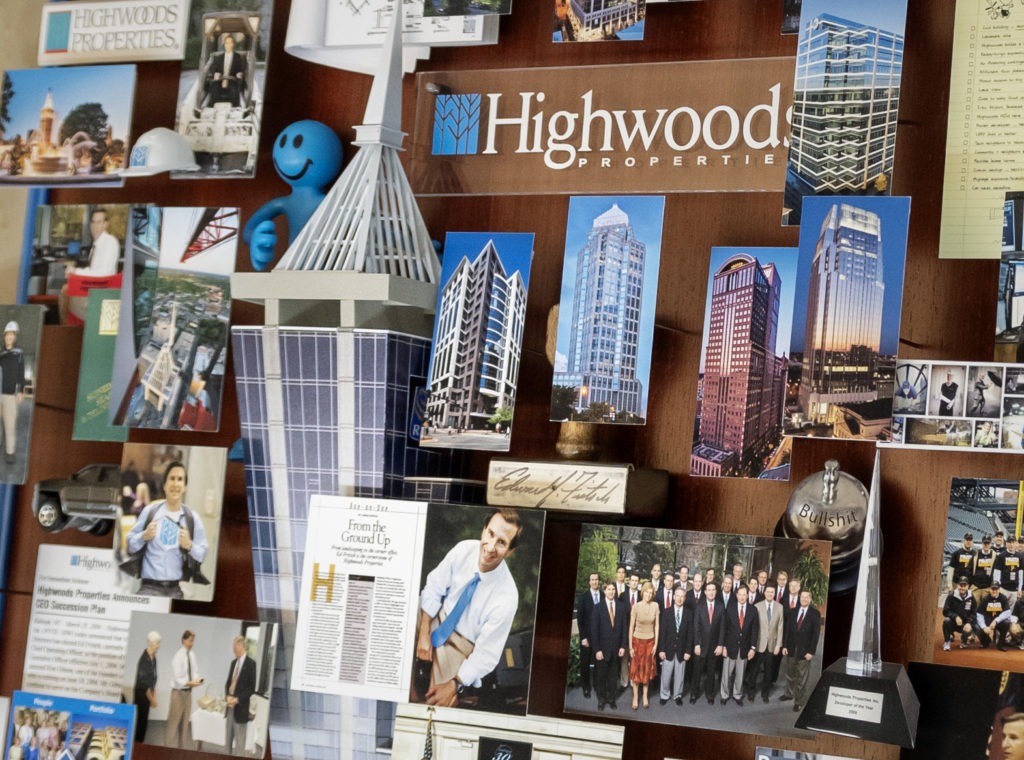 One special vignette is a 3D replica of the RBC Building to the left of the logo, with the unofficial Highwoods mascot, Blue Man. Highwoods' CEO helped place the spire on the building, highlighted by a photo of him in the crane. Other featured items are the 1994 NYSE medallion for the Highwoods Properties original listing, a signature stamp, a miniature plane tail with the Highwoods tail number, and the unique left-handed portfolio that the CEO always uses.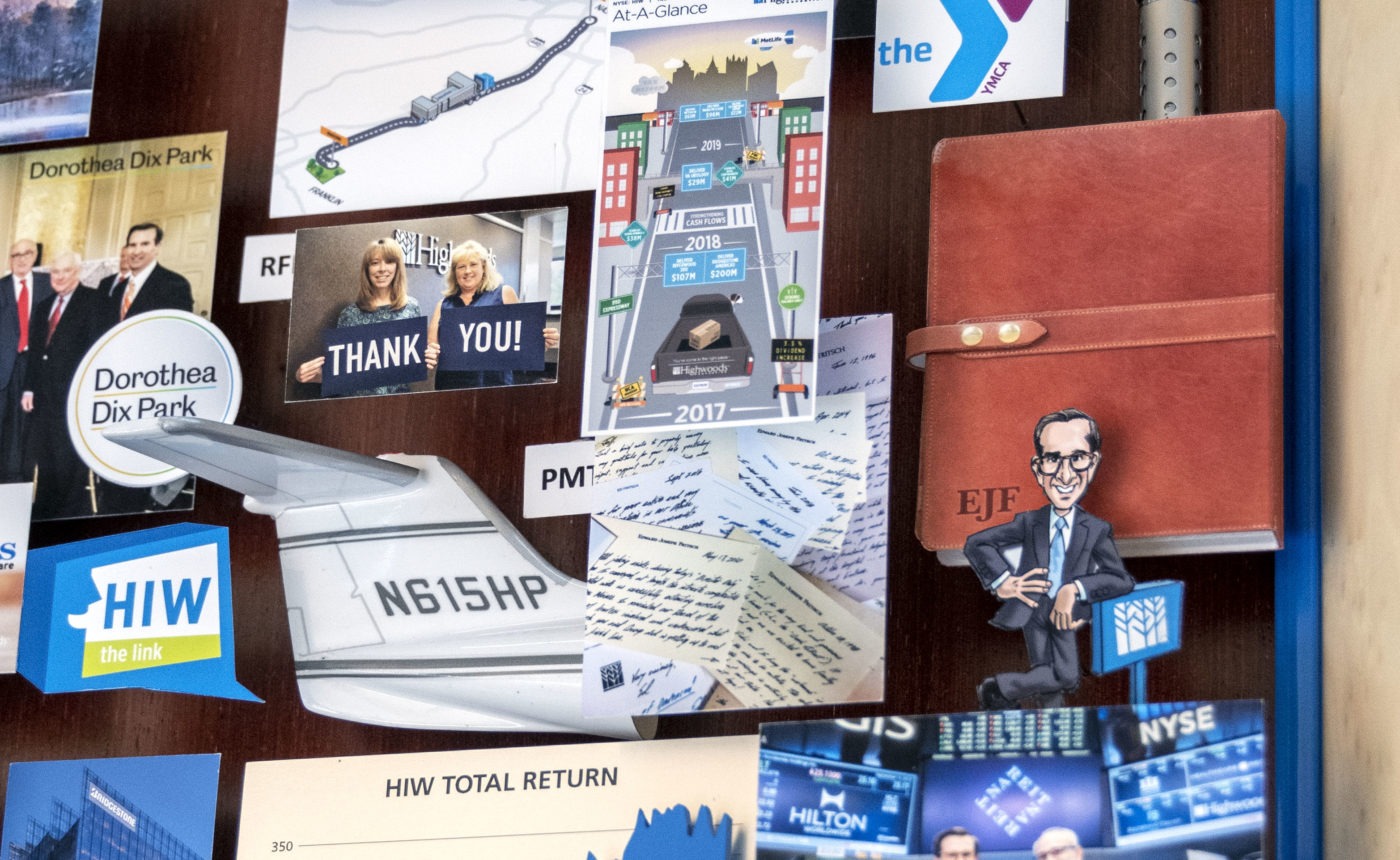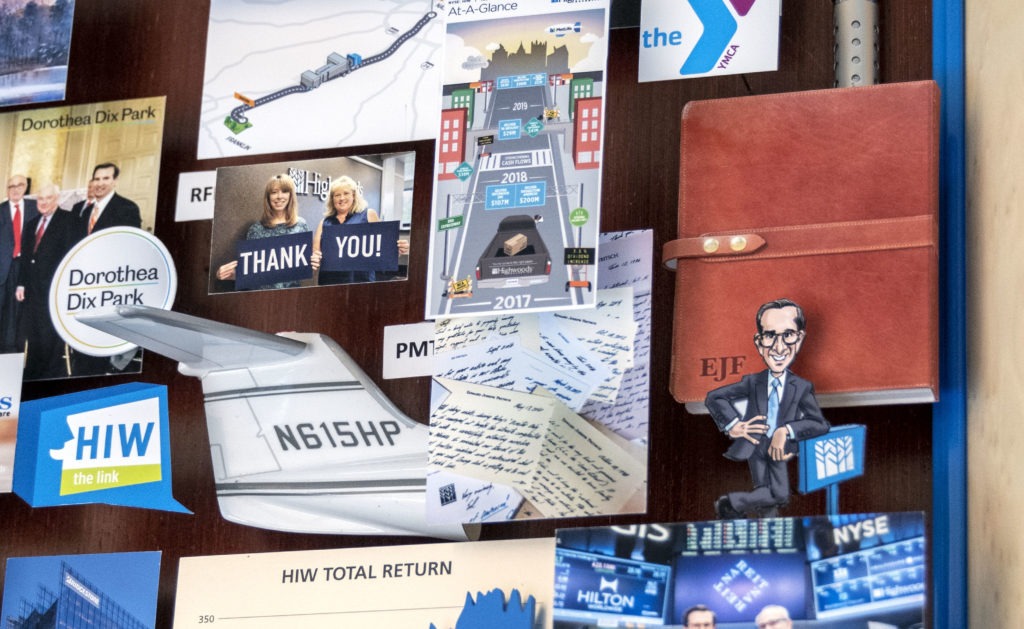 The dedication message reads:
You took the time to teach ♦ You made the effort to understand ♦ You presented the path to improve
You borrowed the time to laugh ♦ You stood back so others could stand out
You leave an indelible legacy
1982-2019