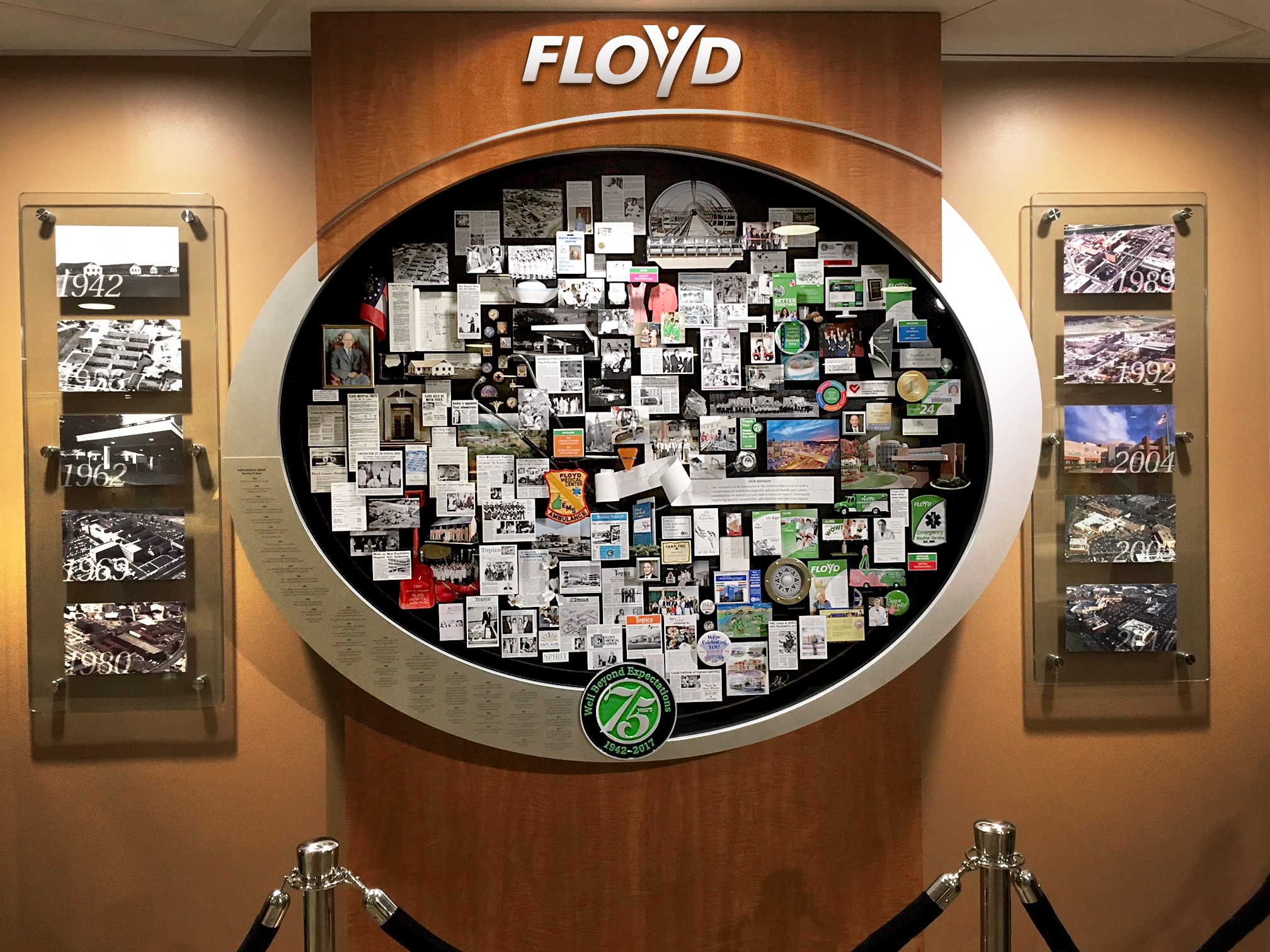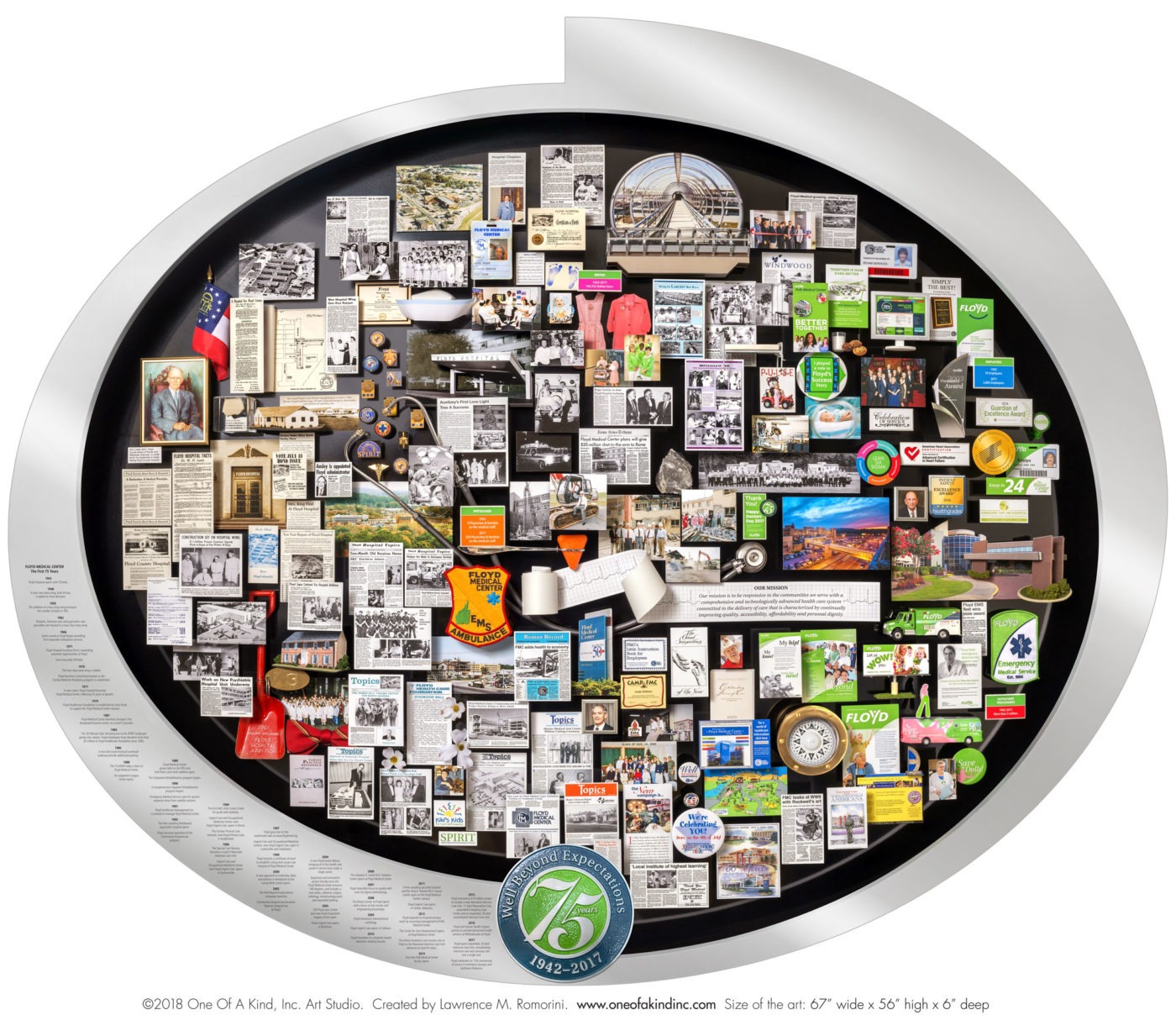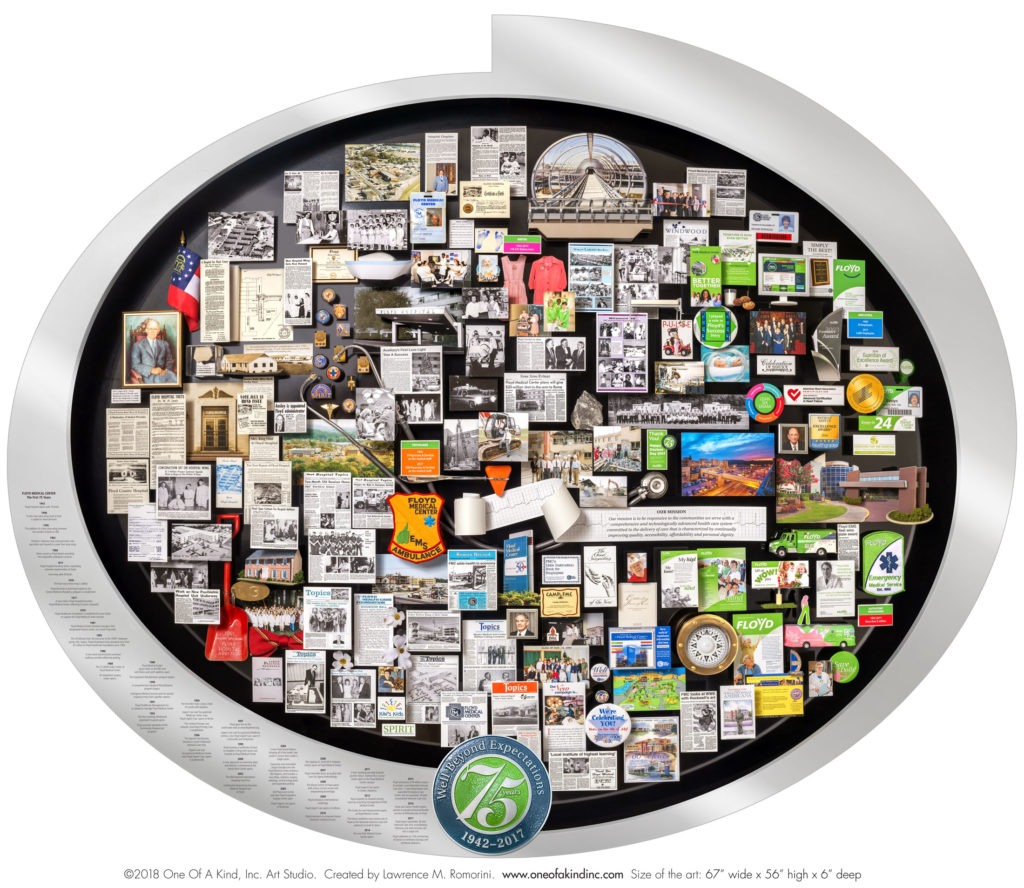 October 2018 – Floyd Medical Center, the flagship hospital of Floyd Health Care System located in Rome, Georgia, recently unveiled One Of a Kind 3-dimensional art in their lobby headquarters to celebrate their 75thanniversary.
Floyd's story flows from left to right, featuring scores of photos, publications, 3D items and memorabilia.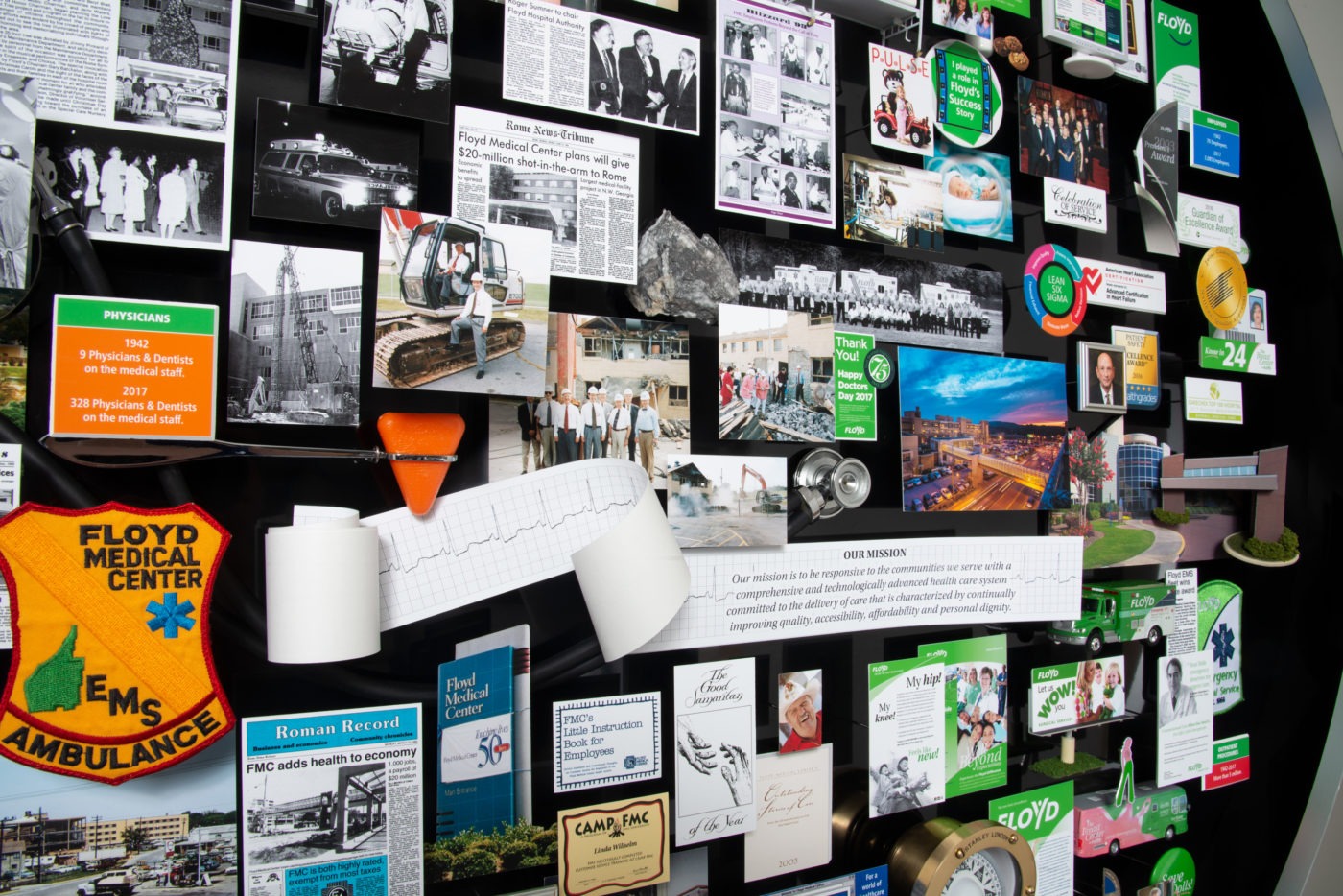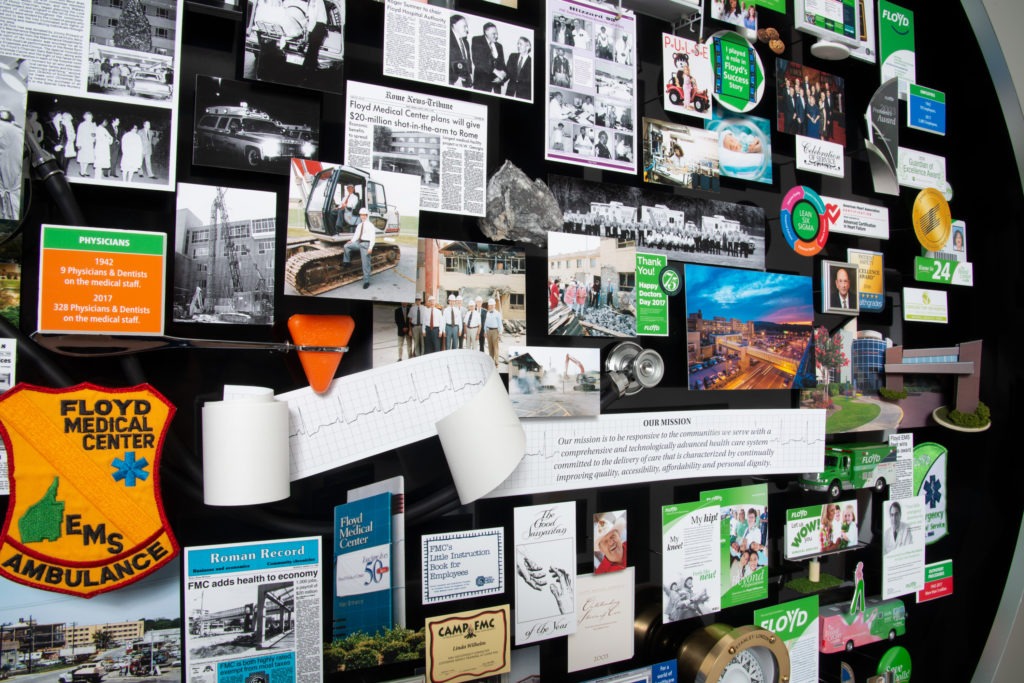 Floyd iconic entrances are recreated in 3D, including a replica of the covered walkway from the parking garage to the hospital.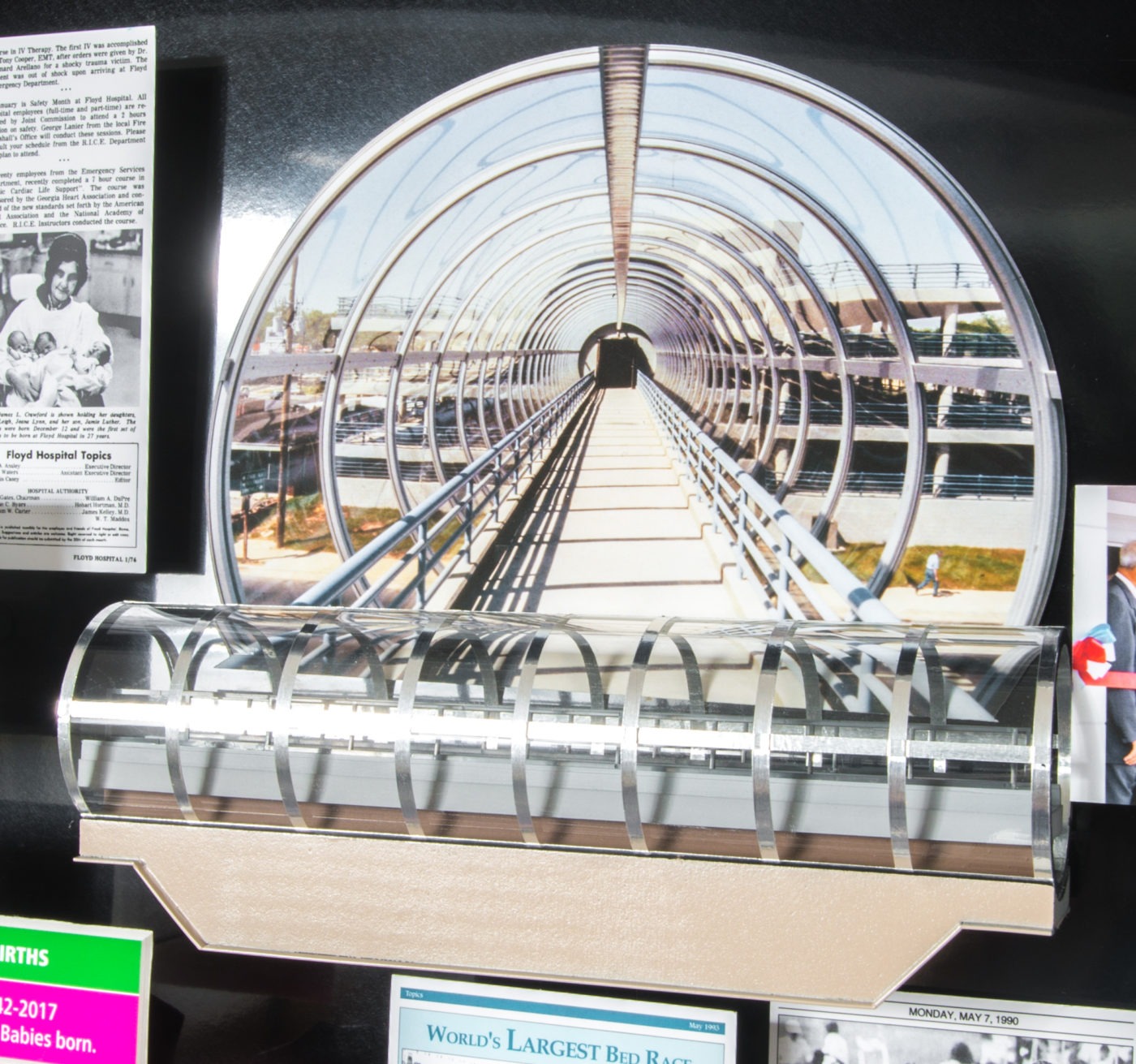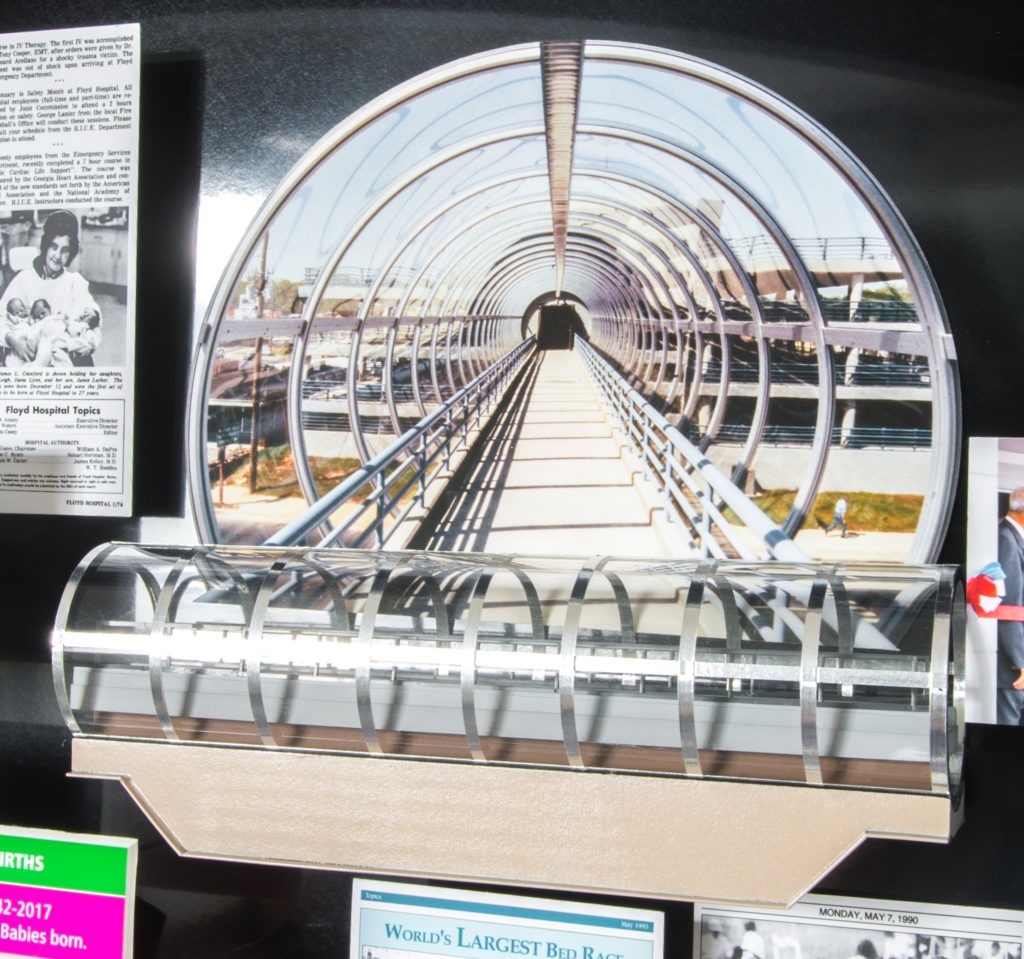 Floyd pins and buttons add texture and authenticity.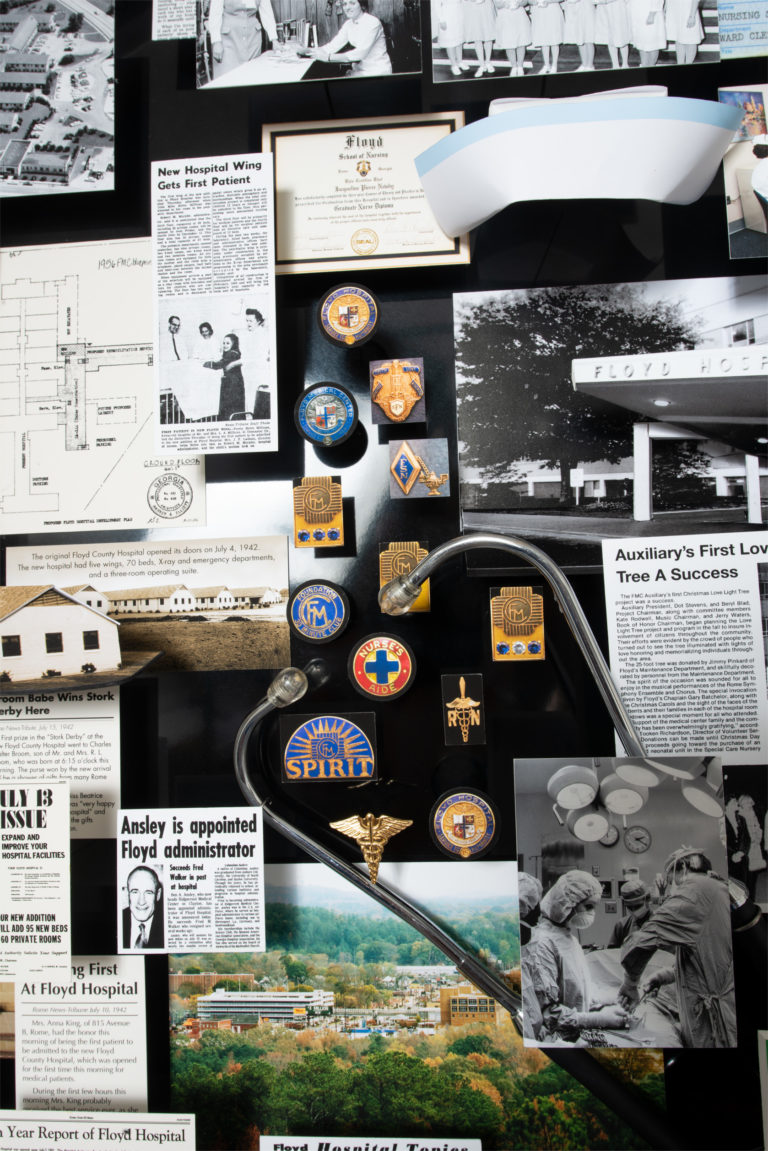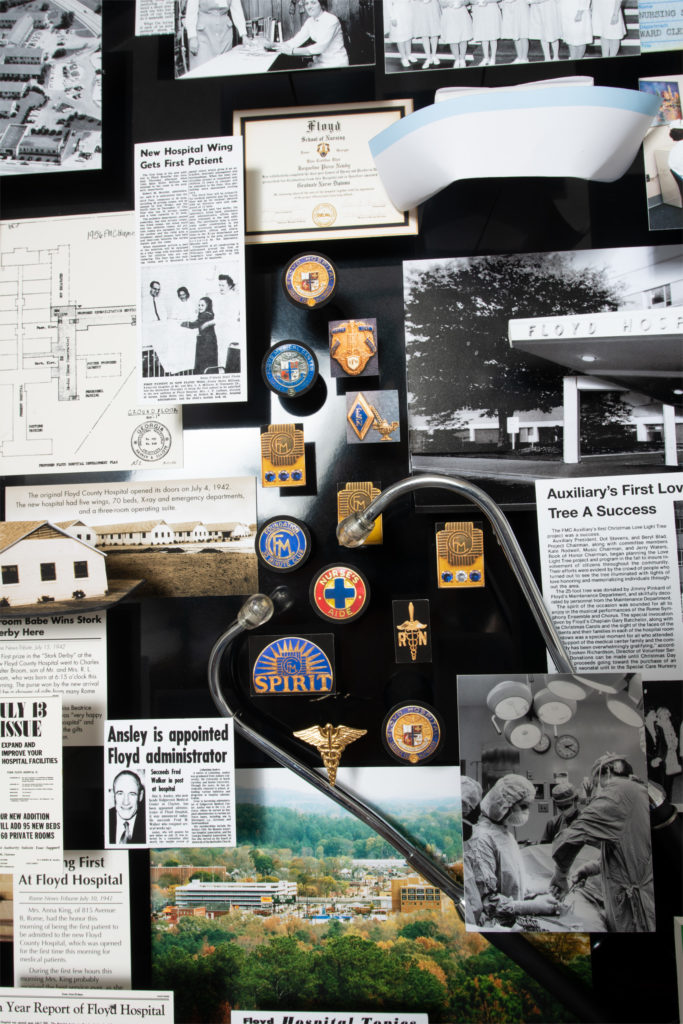 An interactive feature on Floyd's website provides a detailed account of each item in the art. https://www.floyd.org/about-floyd/Pages/history.aspx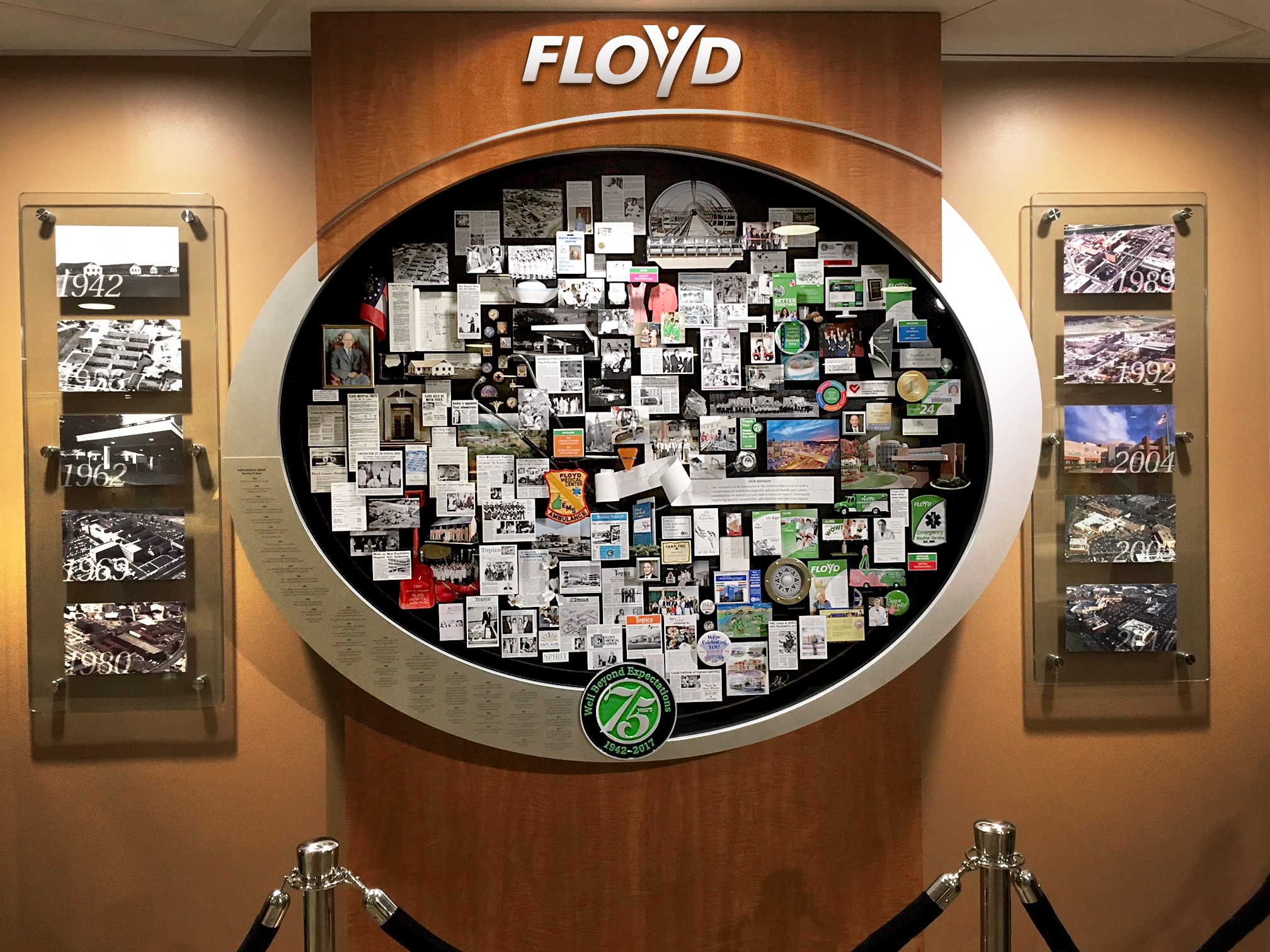 Photos of Floyd's hospital buildings through the years flank the sides of the art.