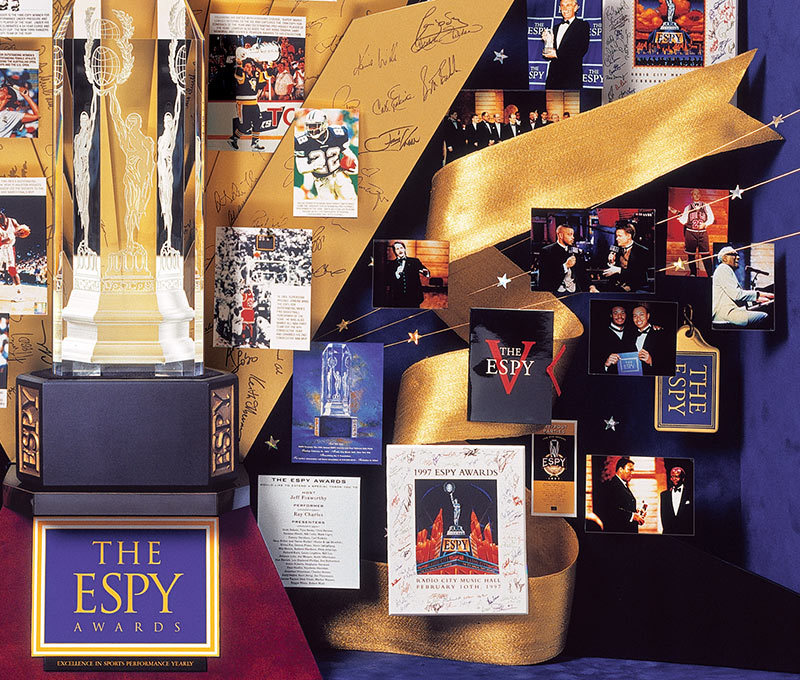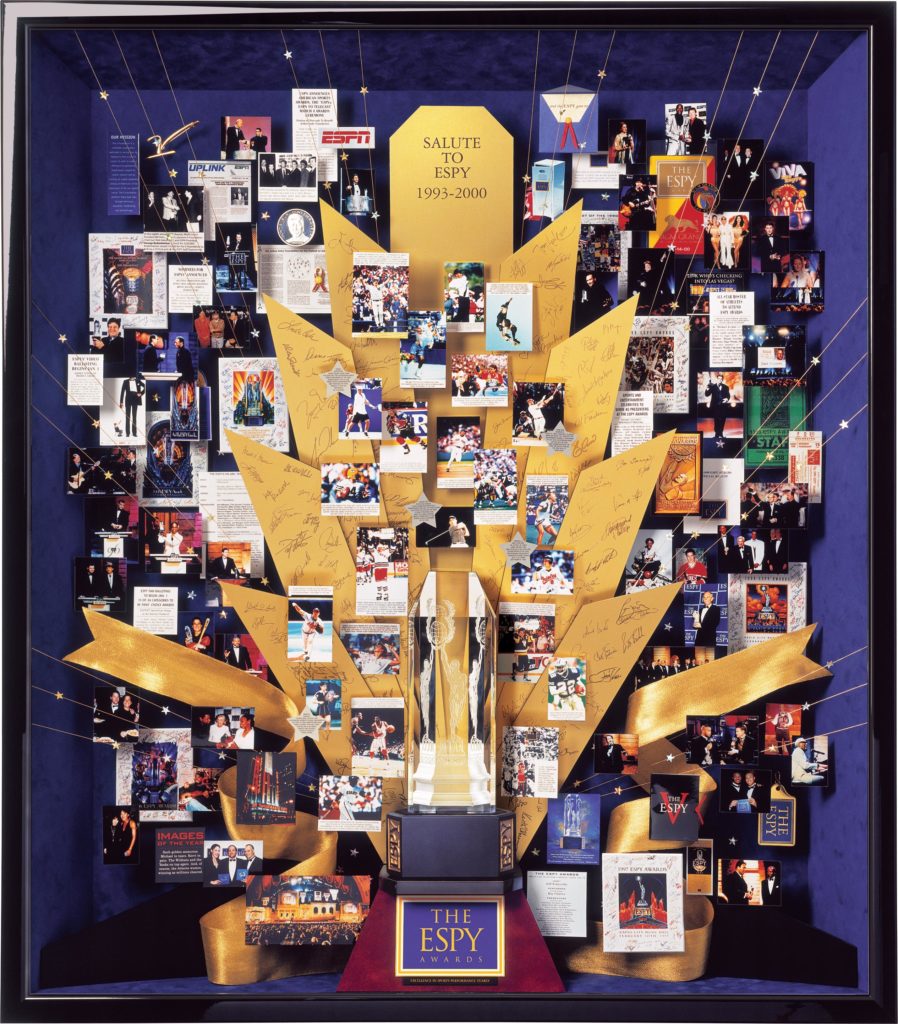 As the ESPY Awards 2019 approach, airing this Wednesday hosted by Tracy Morgan, we remember their collage, commissioned by ESPN to commemorate the early years and legendary athletes who were honored. And what legendary U.S. Women's National Soccer Team members may soon be added to the luminaries??
The art, which measures 34" x 39" x 5", has a dark blue base and black frame. The centerpiece is an actual ESPY Award with a gold starburst behind it, engraved with signatures of athletes, celebrities and ESPN sportscasters.  A poignant vignette includes a photo of Jimmy Valvano's famous "Don't Ever Give Up" speech, with a commemorative coin. Jimmy V, a college basketball player, coach and broadcaster, was the first recipient of the Arthur Ashe Courage and Humanitarian Award at the inaugural ESPYs.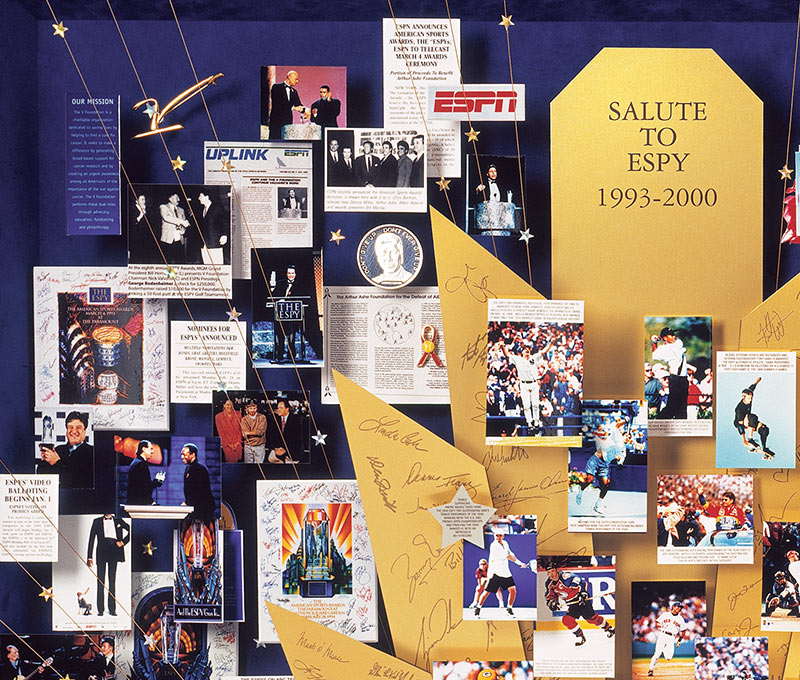 ESPY's story begins at the top left, flowing counterclockwise  with photos, publications, tickets, awards programs and memorabilia. Images of celebrity presenters and winners reflect the glamour and excitement of the ESPYs first decade.