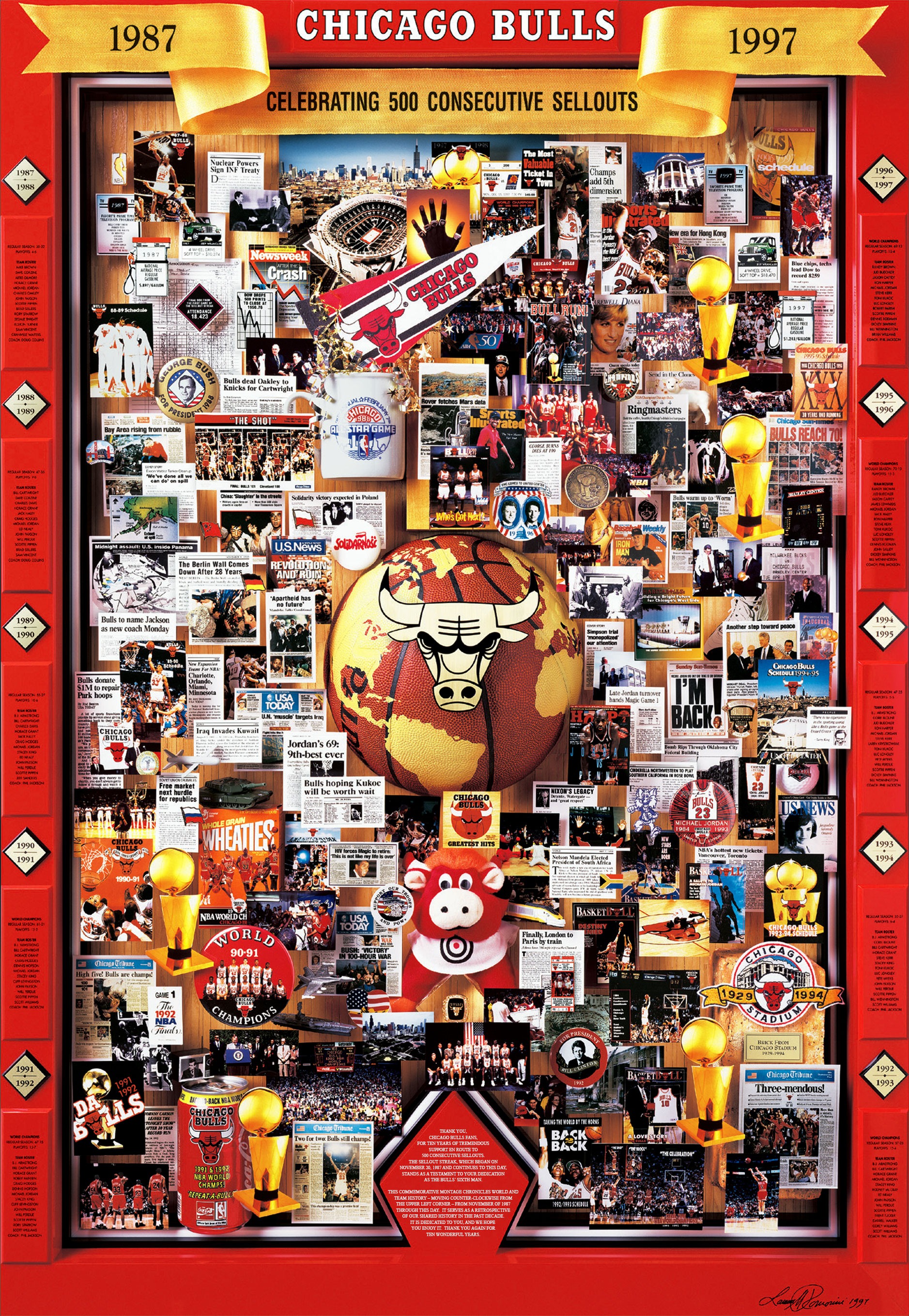 #ThrowbackThursday—Celebrating the Anniversary of Chicago Bulls 500th Consecutive Sell-Out
#ThrowbackThursday to 25 years ago when the Chicago Bulls commissioned One Of A Kind to create 3-dimensional art celebrating their phenomenal decade: 1987-1997. Michael Jordan, Scottie Pippen, Dennis Rodman, Phil Jackson…amazing achievements!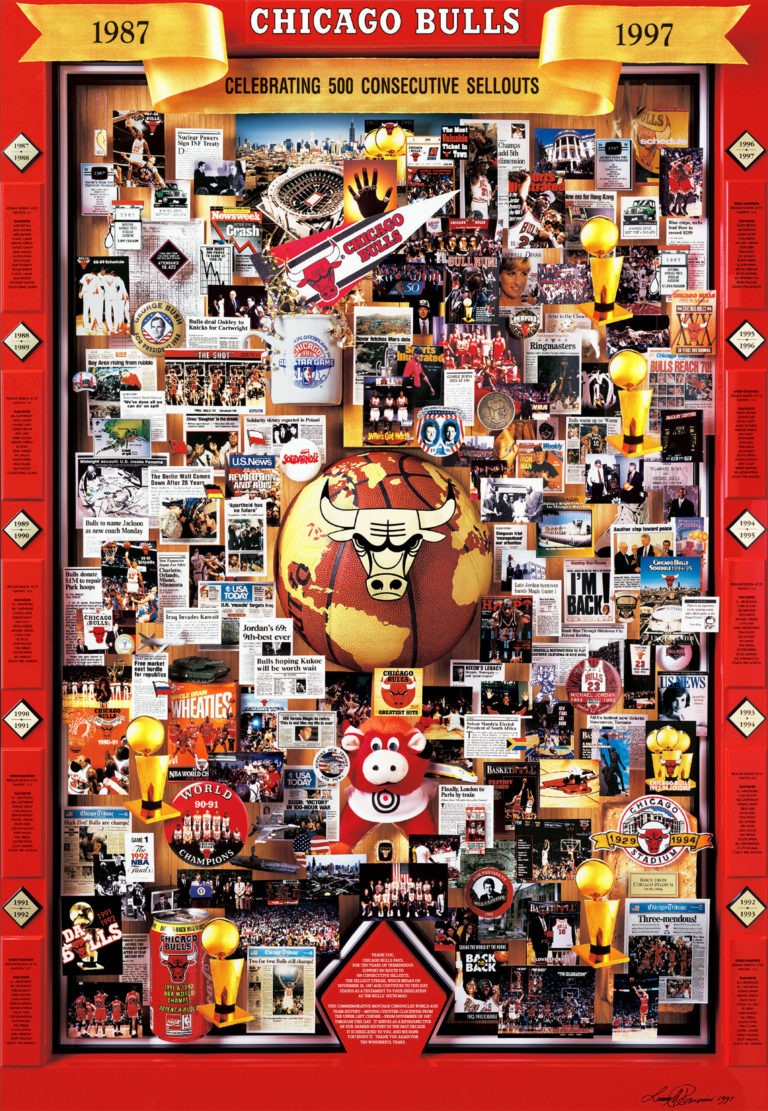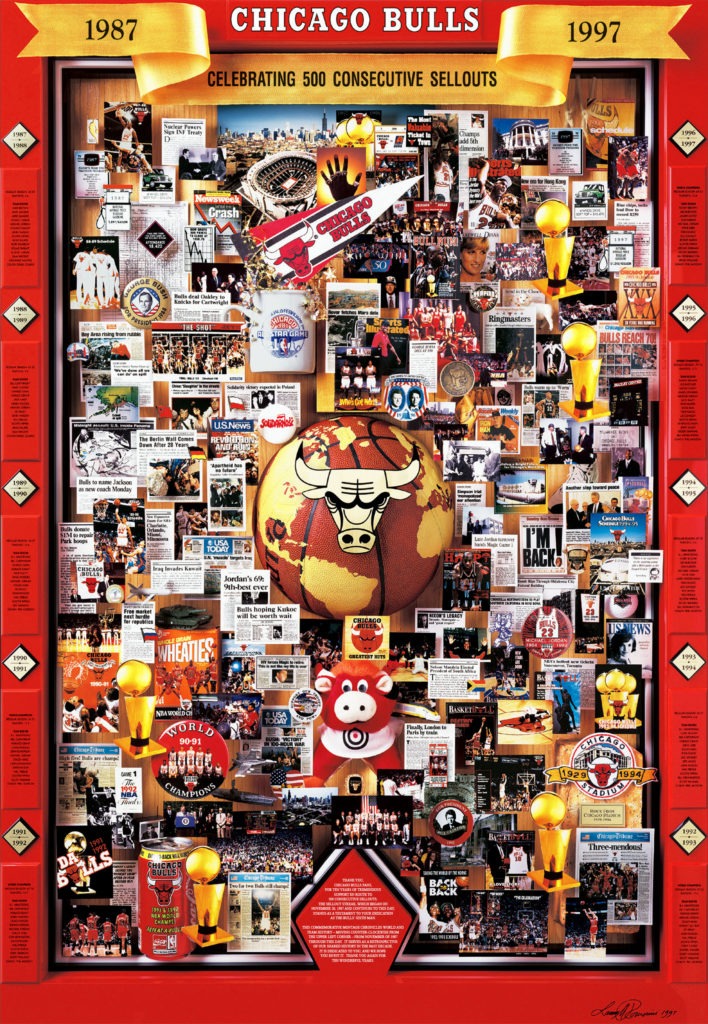 "What a difference ten years make!" was the theme of the art, which commemorated major world events along with the Bulls' accomplishments. Fast forwarding to present day, and what a difference 25 years make! For instance: National average price of regular gasoline in 1987: $.897/Gallon–and the Dow dropped to 1950.76.
The artwork, installed at the United Center, was reproduced as posters and given to over 24,000 fans at the Bulls' 500th sell-out game.