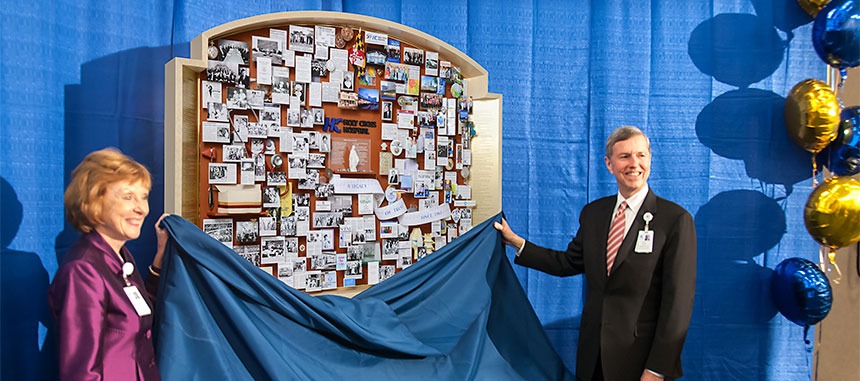 Your hospital anniversary is on the radar—but too far out to be concerned? Or it's in 6 months? Suddenly you need to move ahead. What's the plan? Where are great hospital anniversary ideas? There are "5 P's" that can make your celebration a memorable success.
After helping hundreds of hospitals commemorate major milestones with One Of A Kind 3-dimensional art – showcasing photos, publications and actual 3D items – we are always impressed by the same five best practices that maximize an anniversary's success:
Plan   Promote   Party   Praise   Preserve
Read how our clients have incorporated these 5 P's into celebrations with amazing results! And for more ideas, let's talk!
---