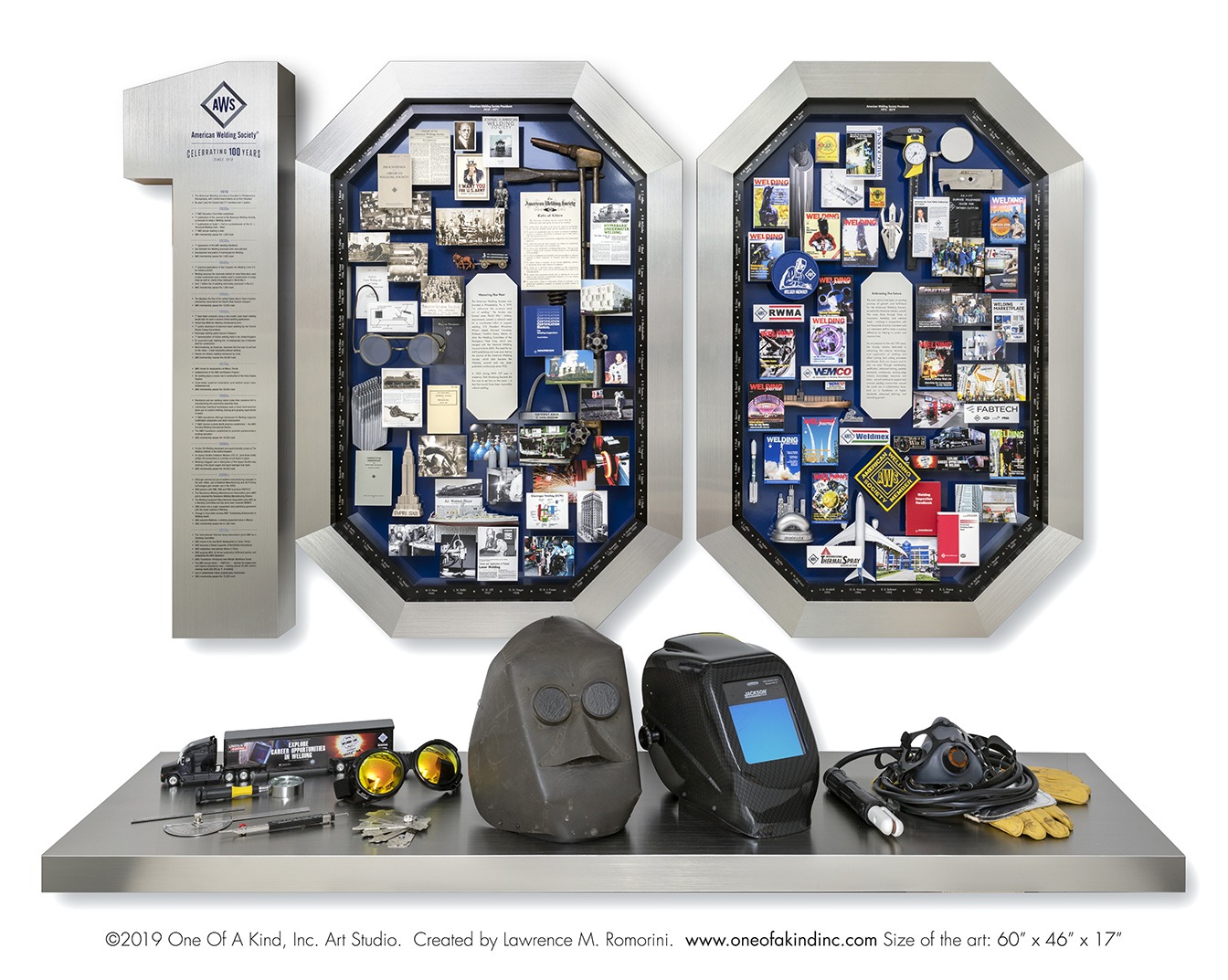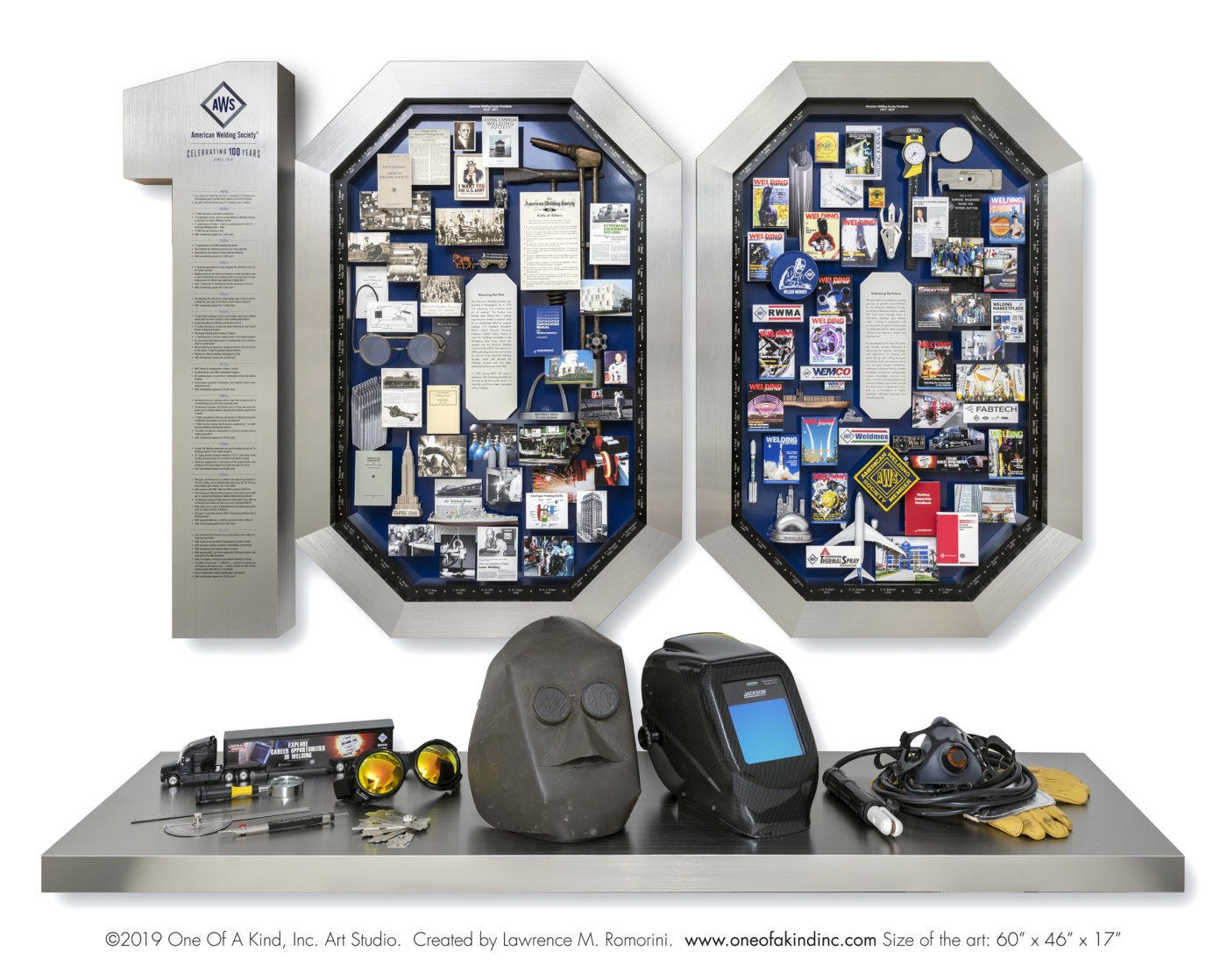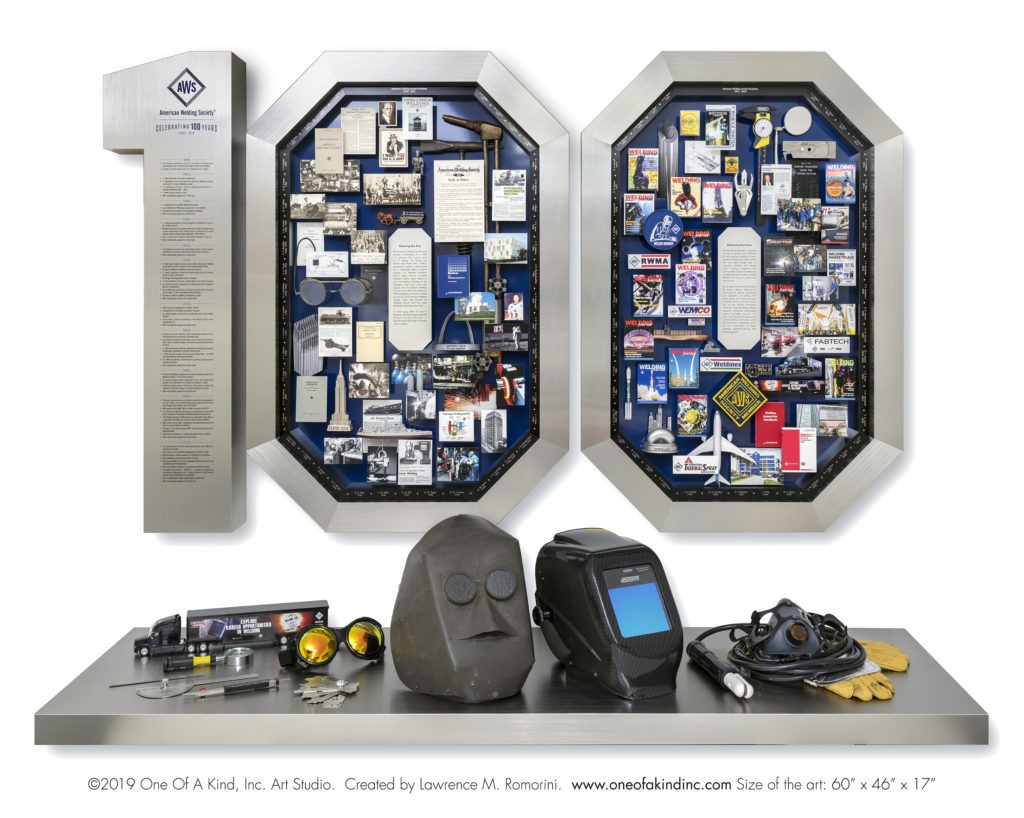 American Welding Society just unveiled One Of A Kind 3-dimensional art at their Miami, Florida headquarters to celebrate their 100th anniversary story. AWS is a nonprofit organization with a global mission to advance the science, technology and application of welding and allied joining and cutting processes. Until we were deep into research on the history of welding, did we appreciate the essential role of welding in everyday life? From bridges, cars, high-rise buildings, to pipelines, highways, airplanes, gates and small kitchen appliances, welding technology can be seen virtually everywhere.  AWS wanted to reflect not only a century of history, but also the profession's importance—past, present and future.
The artwork's dynamic "100" structure is made of brushed stainless steel. The "1" of the 100 features a timeline of milestones in the evolution of welding since 1919. Each "0" contains 50 years of AWS photos, publications, memorabilia and 3D items.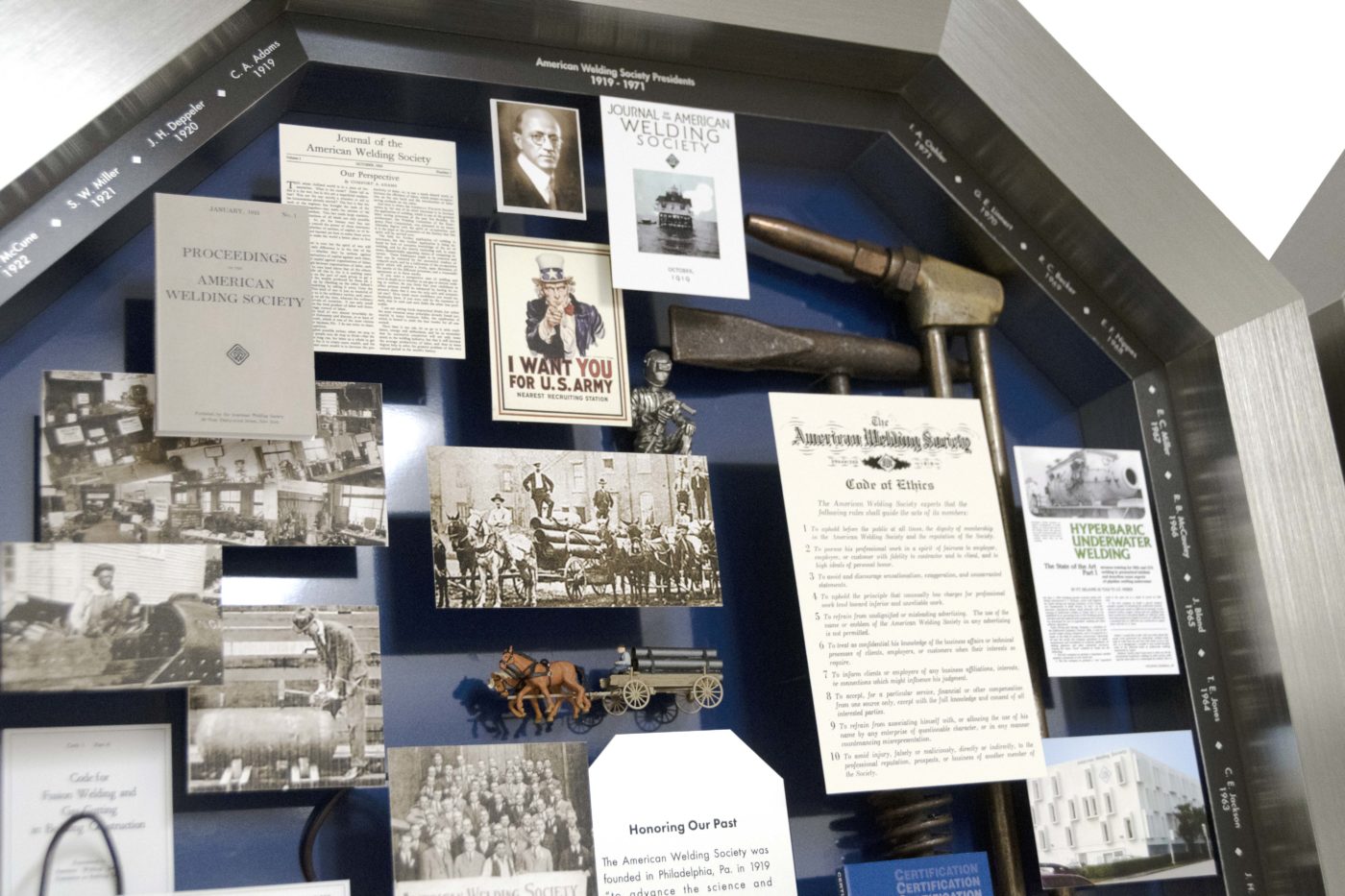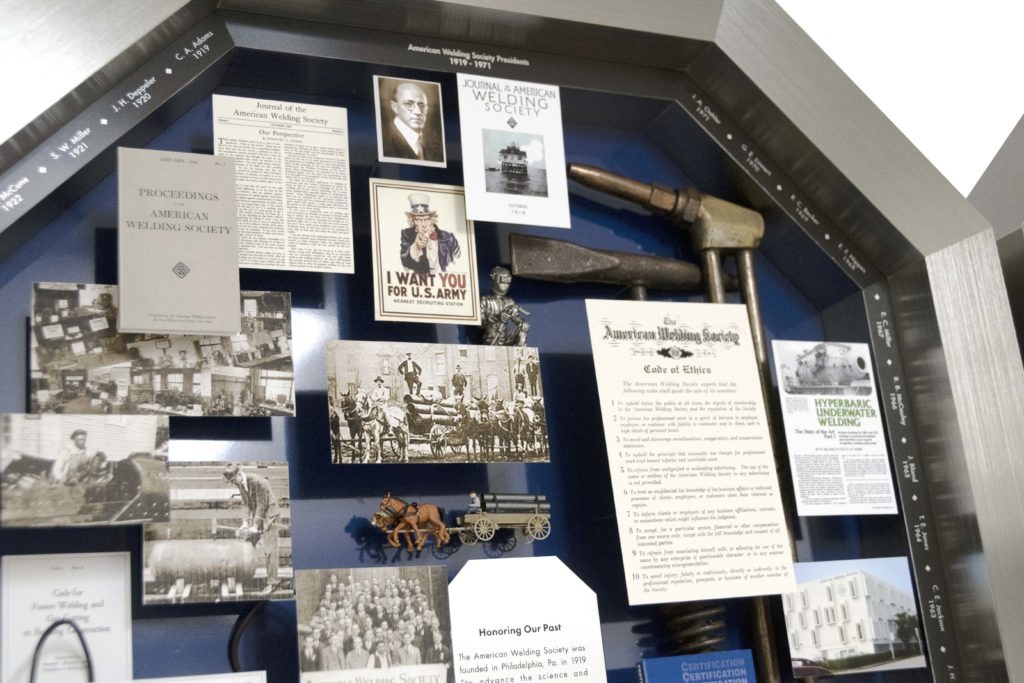 3D miniatures and measurement devices not only give the art a fascinating texture. They are also great reminders of structures that wouldn't be around, if not for welding, such as the Empire State Building, St. Louis Arch, the Chicago Bean, and space exploration.
Around the inner border of each "0" are names of Society presidents. Below is a shelf, a still life of vintage and current tools. In dramatic juxtaposition are an early welding helmet and recent model.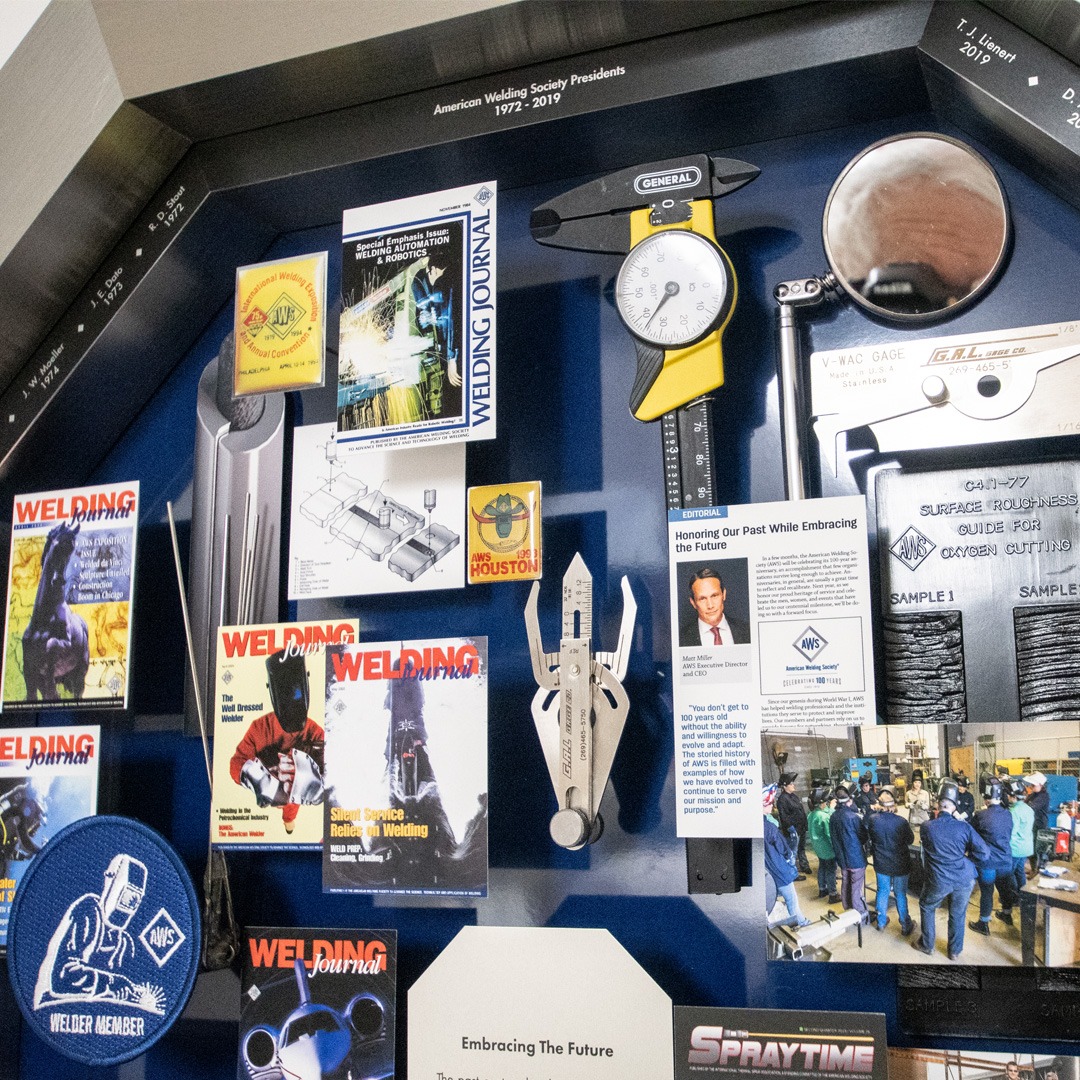 We salute AWS members, with their passion for their profession and commitment to innovation that has protected and improved lives for 100 years. Our best wishes for the exciting new century that lies ahead!