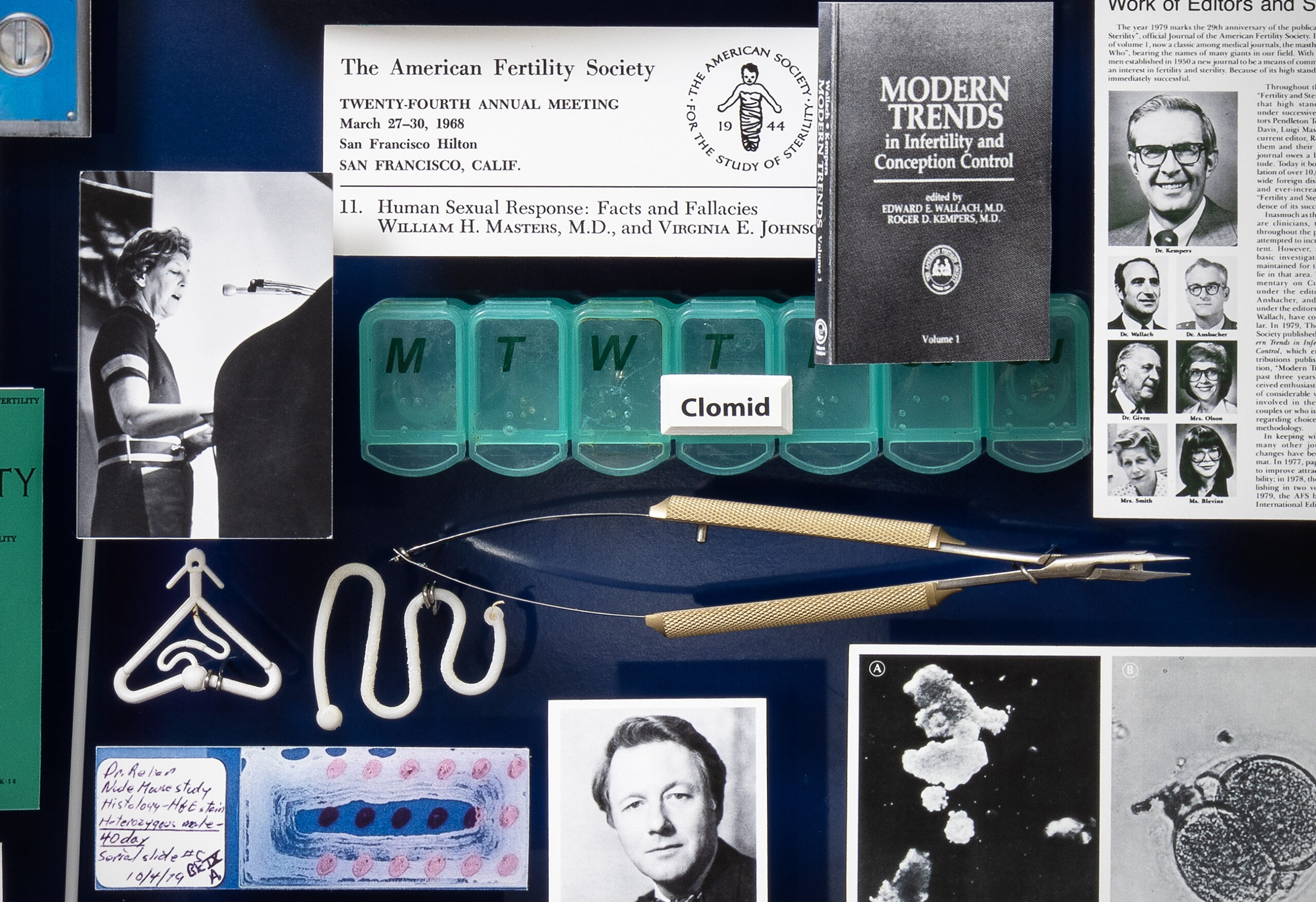 The American Society for Reproductive Medicine just unveiled One Of A Kind 3-dimensional commemorative art at their Annual Meeting in Philadelphia in celebration of their 75th anniversary.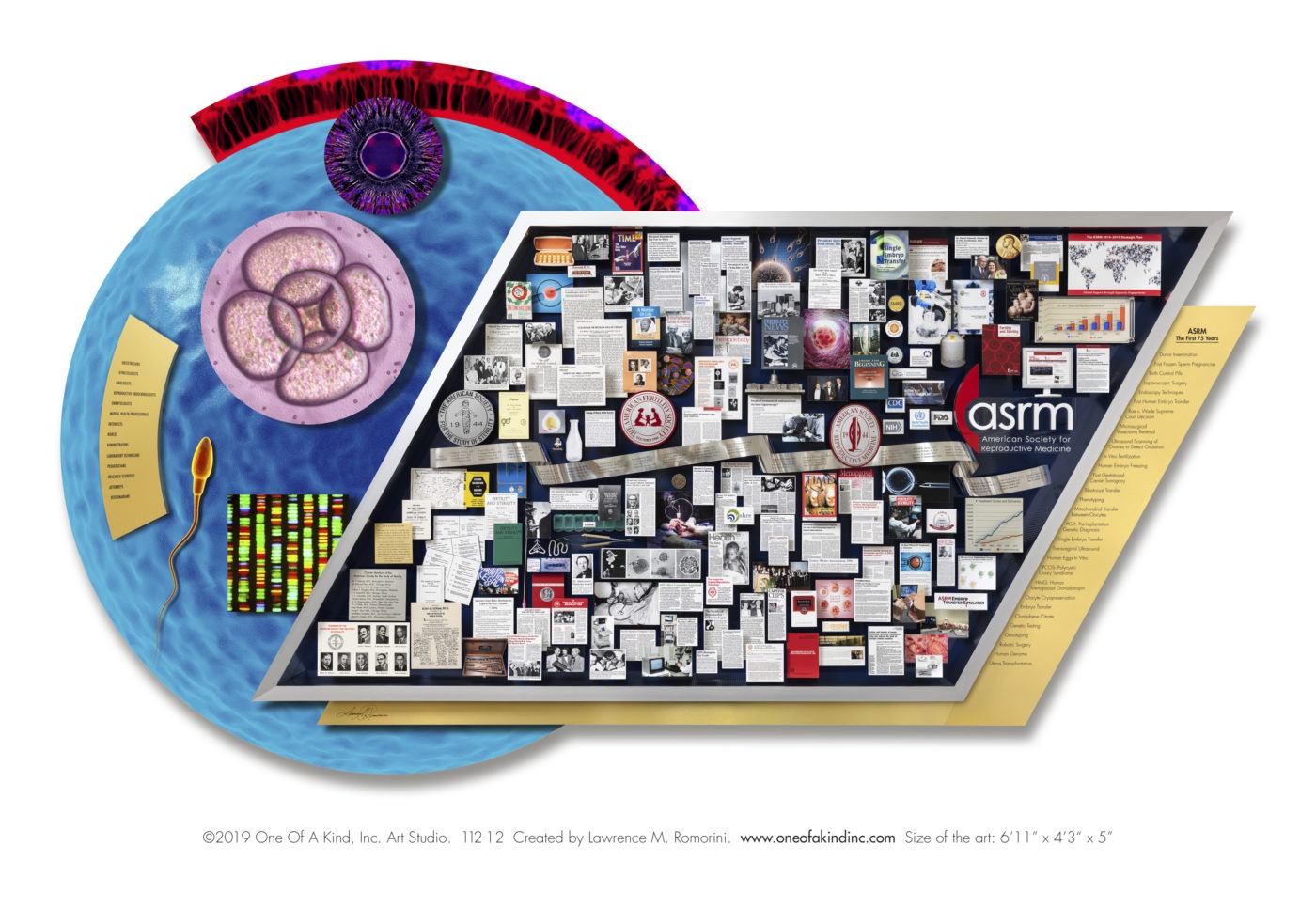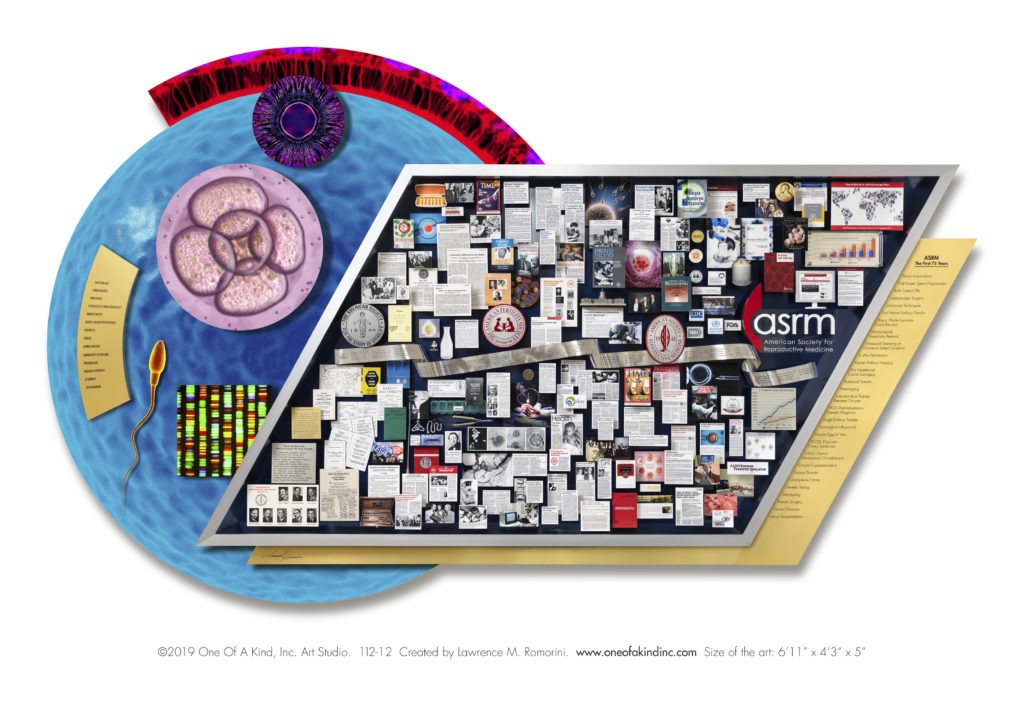 Measuring 84" x 51" x 5", ASRM's art is a tribute to ASRM's impact on reproductive care, showing their history, leaders, accomplishments and advocacy since 1944. The dynamic structure suggests the egg and in vitro fertilization. Colorful microscopic enlargements include a large fertile egg, 3-5 day old embryo, section of transzonal projections, sperm and a section of DNA sequence.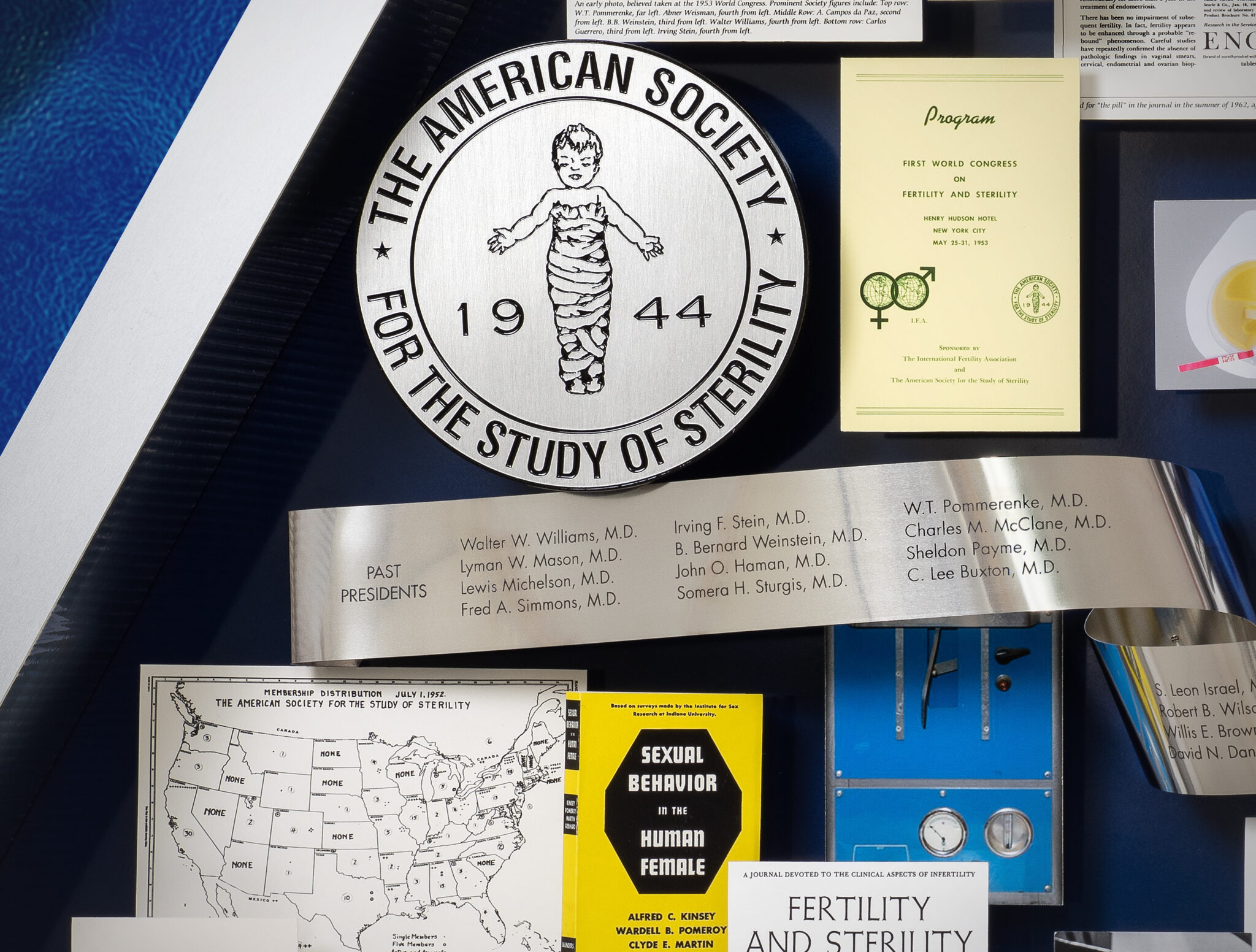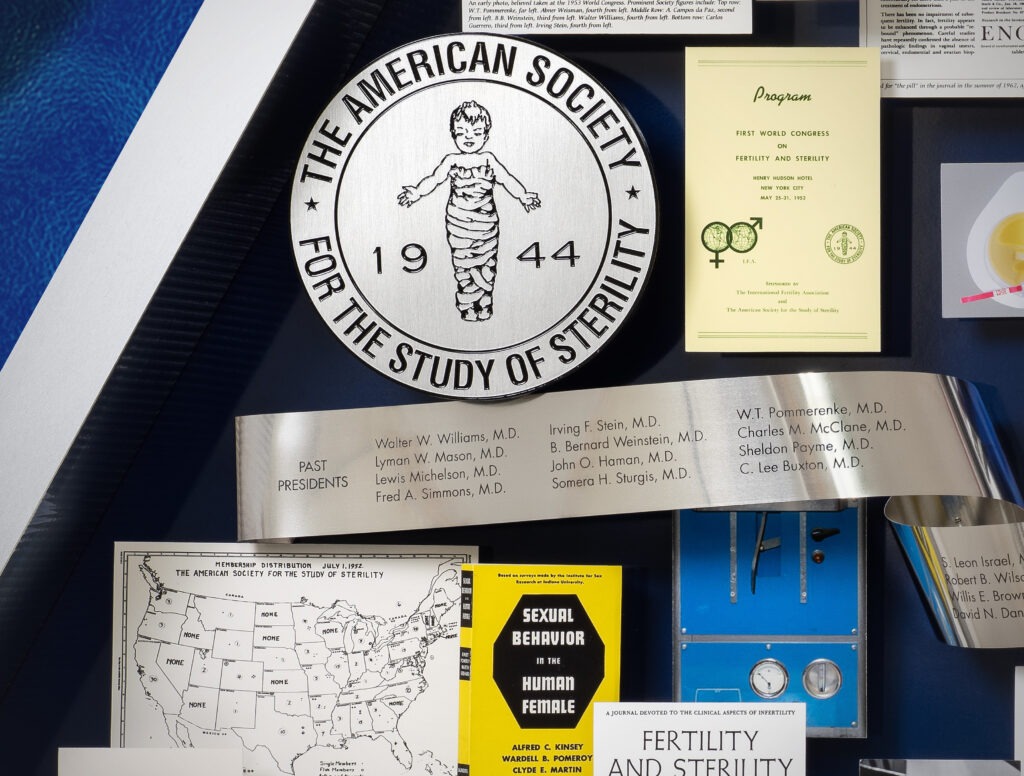 This retrospective shows the evolution of ASRM's logos, the importance of their essential, longtime publication Fertility and Sterility to the membership and the profession's complexity and progression over 75 years.  A metal ribbon photoengraved with the leaders' names honors past presidents.  Photoengraved on the outer border, "ASRM: The First 75 Years", is a list of milestones since the founding that communicate the extraordinary advancements in the field.
ASRM's story flows from left to right, with photos, publications, and 3D items communicating major milestones and advocacy. From an early vignette commemorates the founding of ASRM, with list of the charter members, and photos of the founders, the advent of in vitro fertilization and its success are reflected. 3D graph created in metal with colorful wires displays the growth in treatment cycles and the number of deliveries. A second graph with layered Plexiglas communicates the growth in ART cycles and the number of babies born.