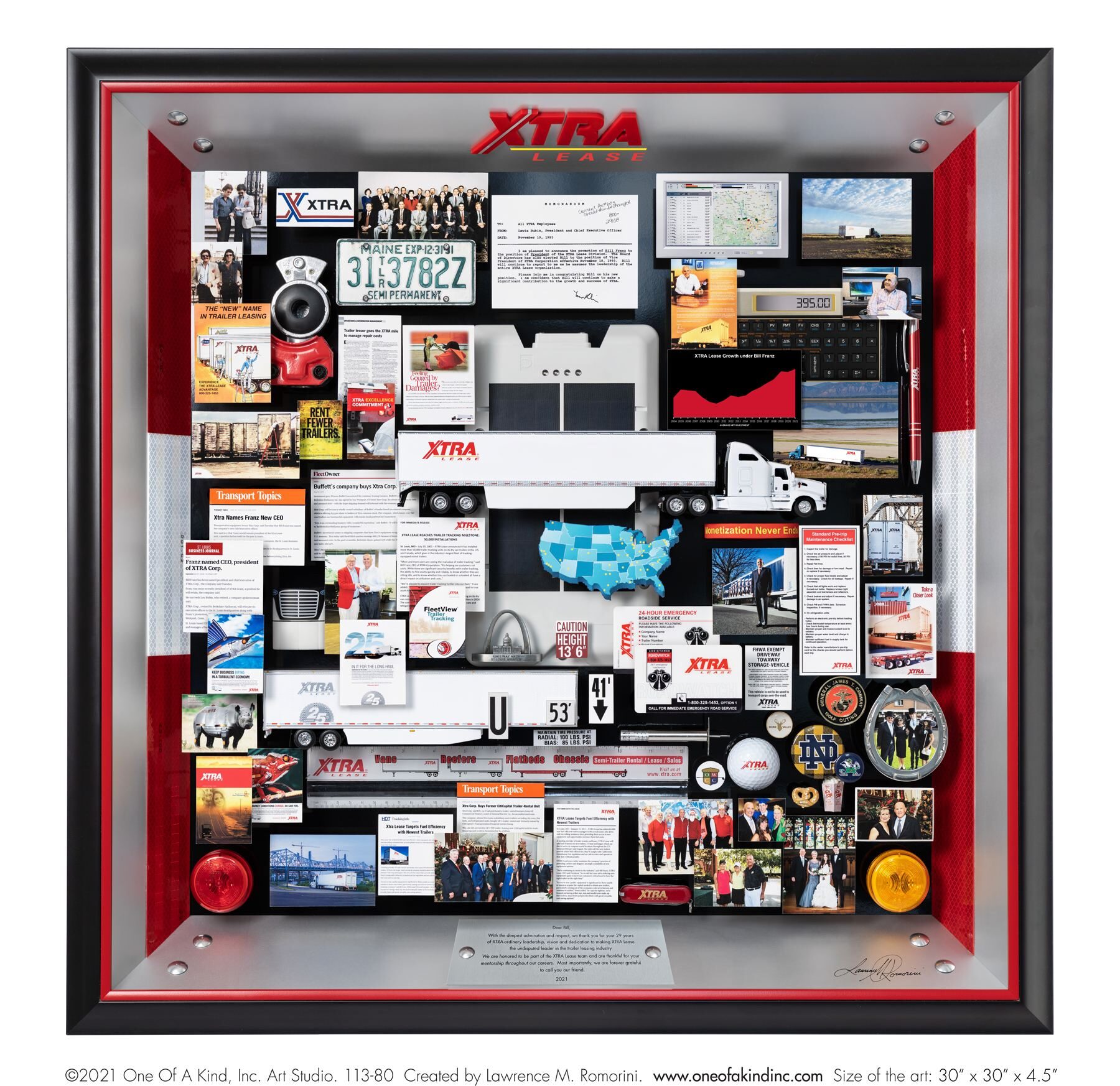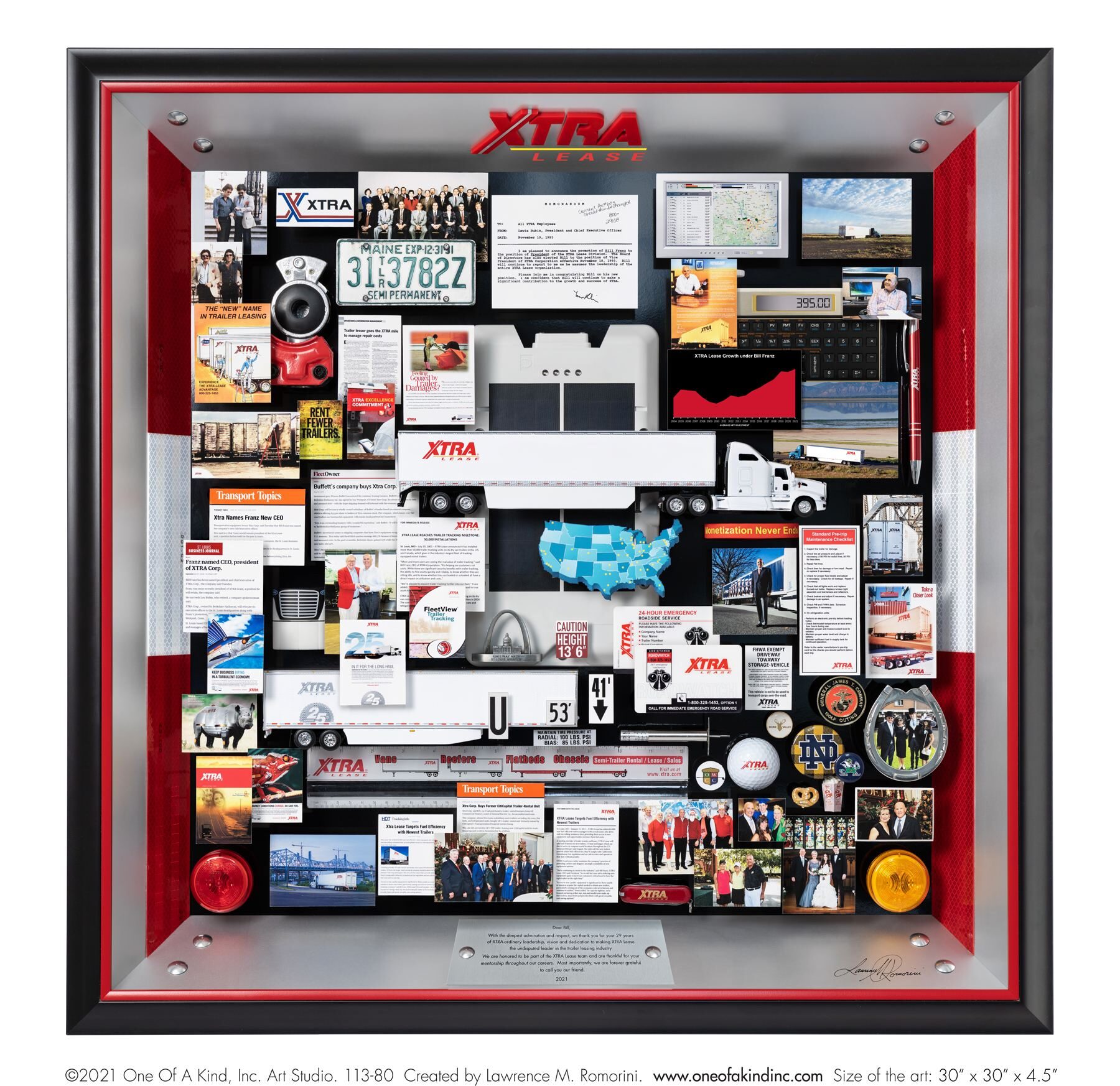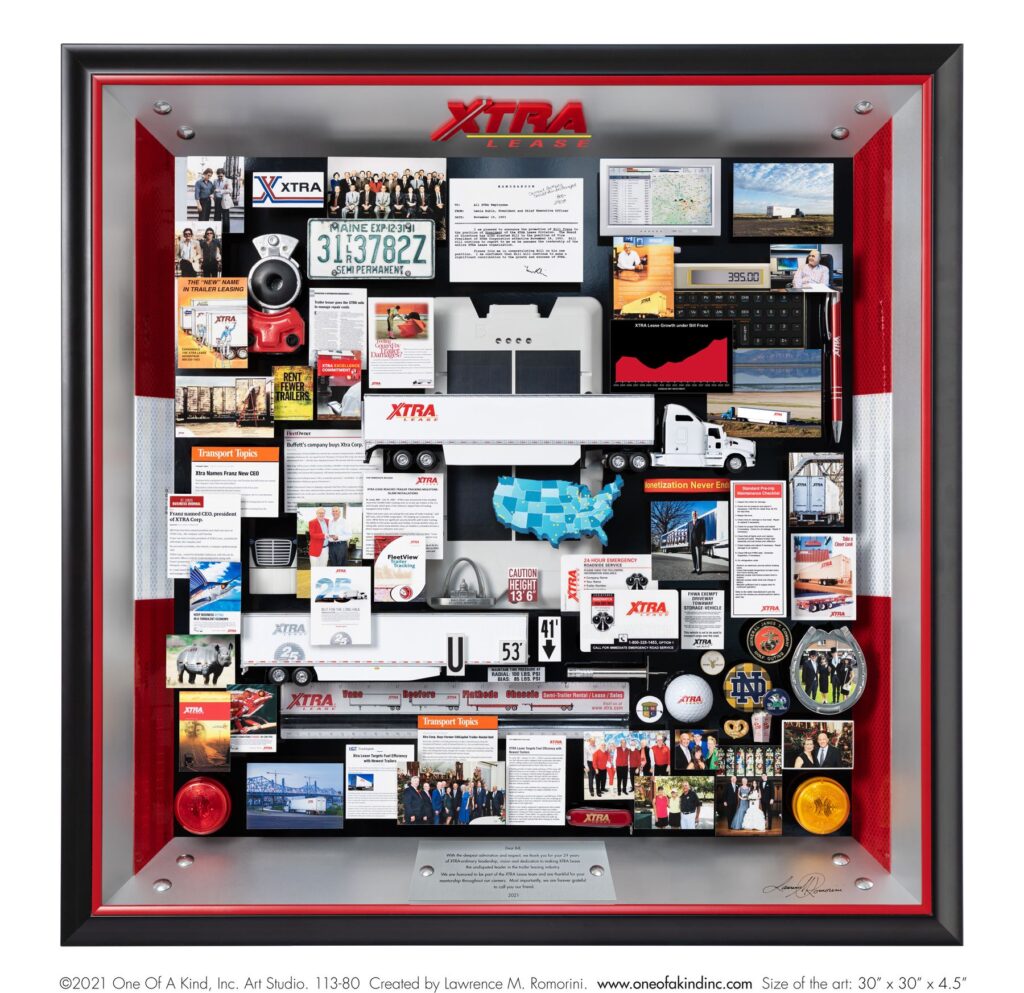 One Of A Kind recently worked with XTRA Lease to create a personalized 3-dimensional retirement tribute for their long-time CEO. A custom-made, bespoke shadowbox was the perfect gift to show appreciation for this leader who was also a mentor and a friend. Our collaborator at XTRA Lease wrote that the celebration send-off was a huge success, and when the CEO was presented with the gift, he was "overwhelmed, as were all the attendees at the event…folks are still looking at the piece noticing items they overlooked the first time."

During his career, XTRA Lease's CEO played a major role in creating and implementing trailer-tracking units. So artist Lawrence Romorini found a way to creatively feature an actual trailer-tracking unit in the art, surrounded by other trucking related items: a truck latch, a tire gauge, two miniaturized XTRA Lease trailers, a variety of truck decals, and a map of XTRA Lease locations – with a miniature St. Louis arch representing the home city of their headquarters.
To showcase the CEO's love of golf, a golf vignette contains an XTRA Lease golf ball, pins from his favorite clubs (Old Warson County Club and Boone Valley Golf Club), and an Injured Marines golf outing medallion. Personal items featured are two Notre Dame pins (go Fighting Irish!), a miniature pretzel and bag of popcorn (favorite snacks!), and a silver horseshoe frame containing a family photo at the racetracks.
The heartfelt dedication photoengraved in silver at the bottom of the collage reads:
With the deepest admiration and respect, we thank you for your 29 years of XTRA-ordinary leadership, vision and dedication to making XTRA Lease the undisputed leader in the trailer leasing industry.
We are honored to be part of the XTRA Lease team and are thankful for your mentorship throughout our careers.  Most importantly, we are forever grateful to call you our friend.