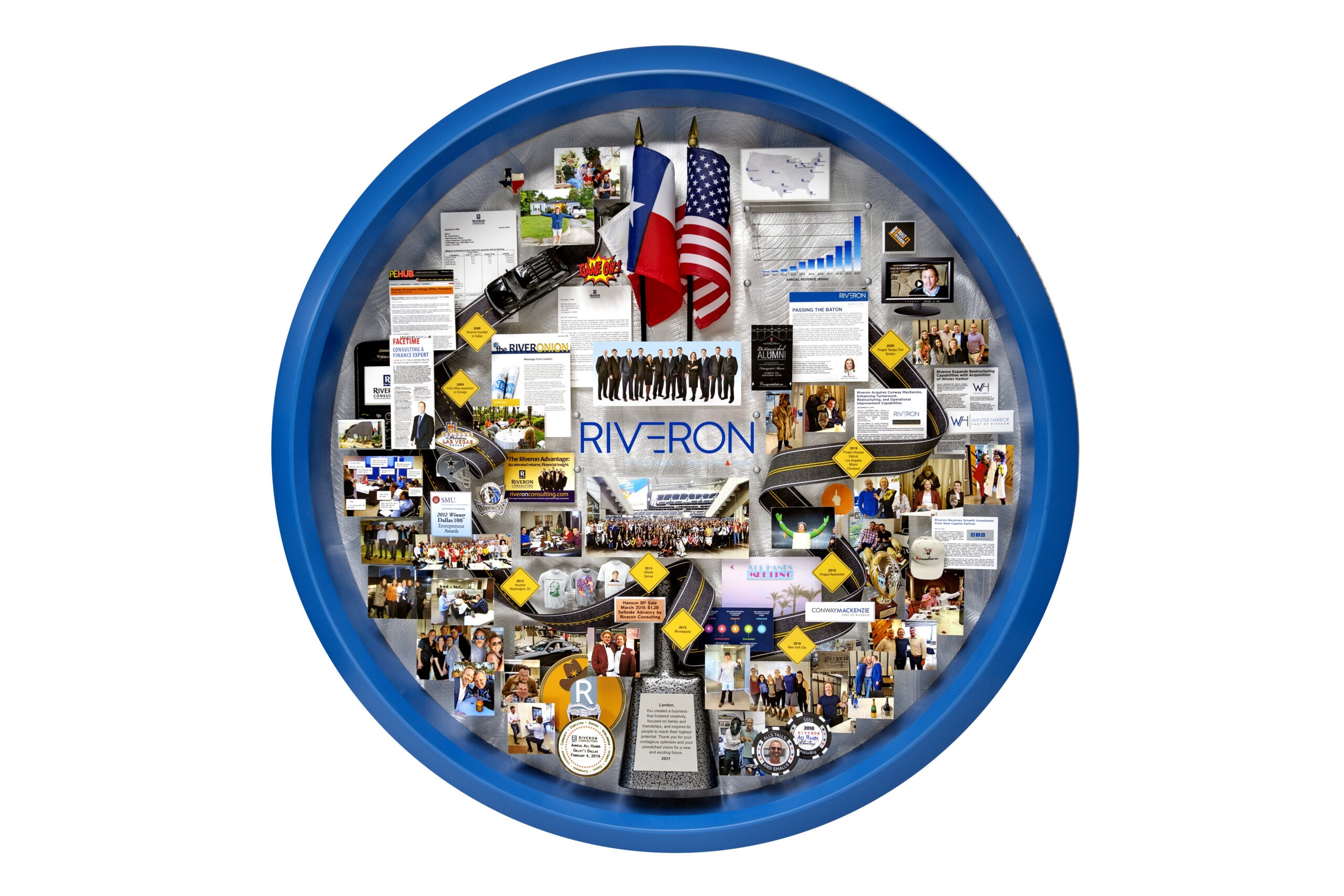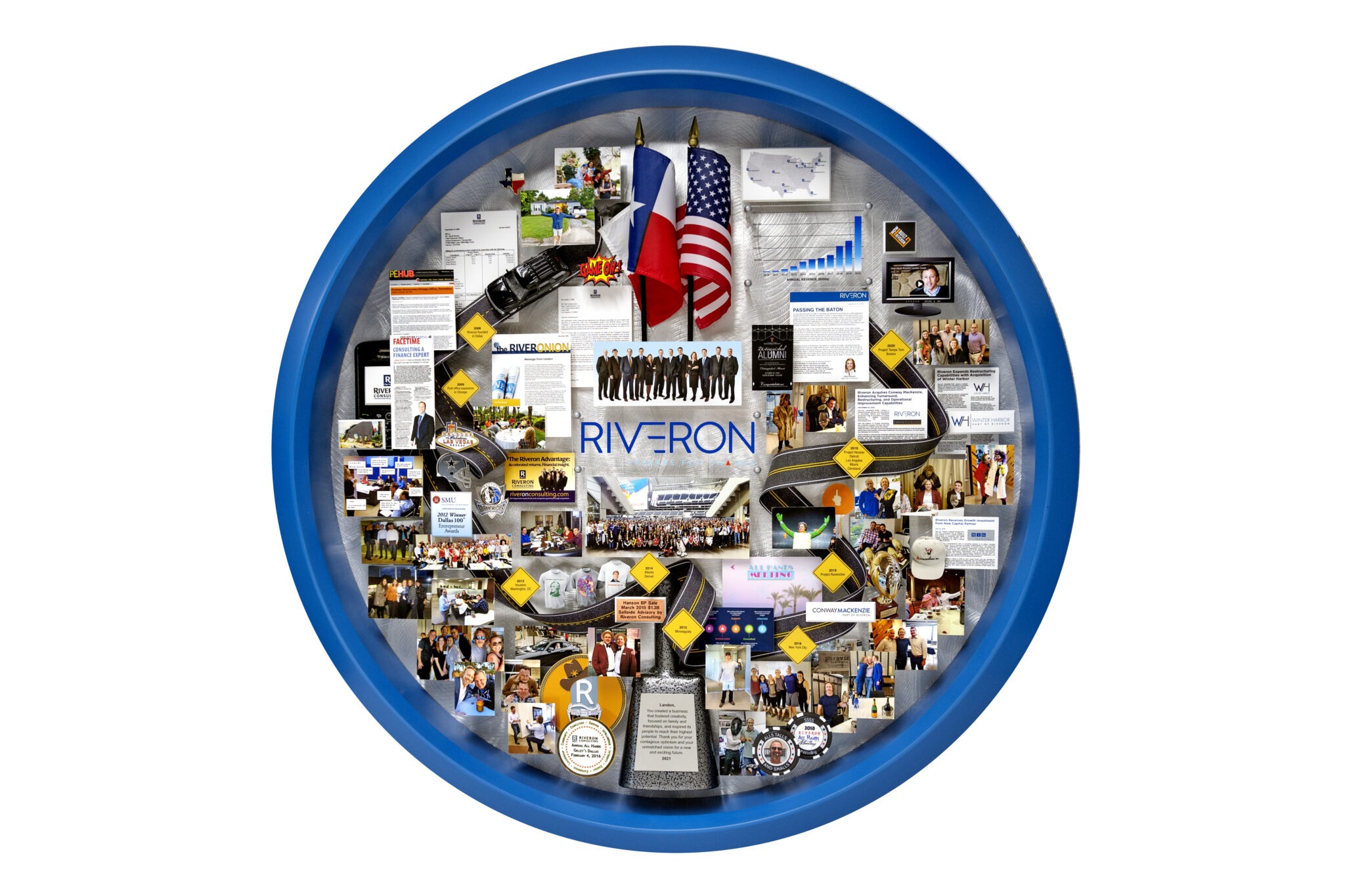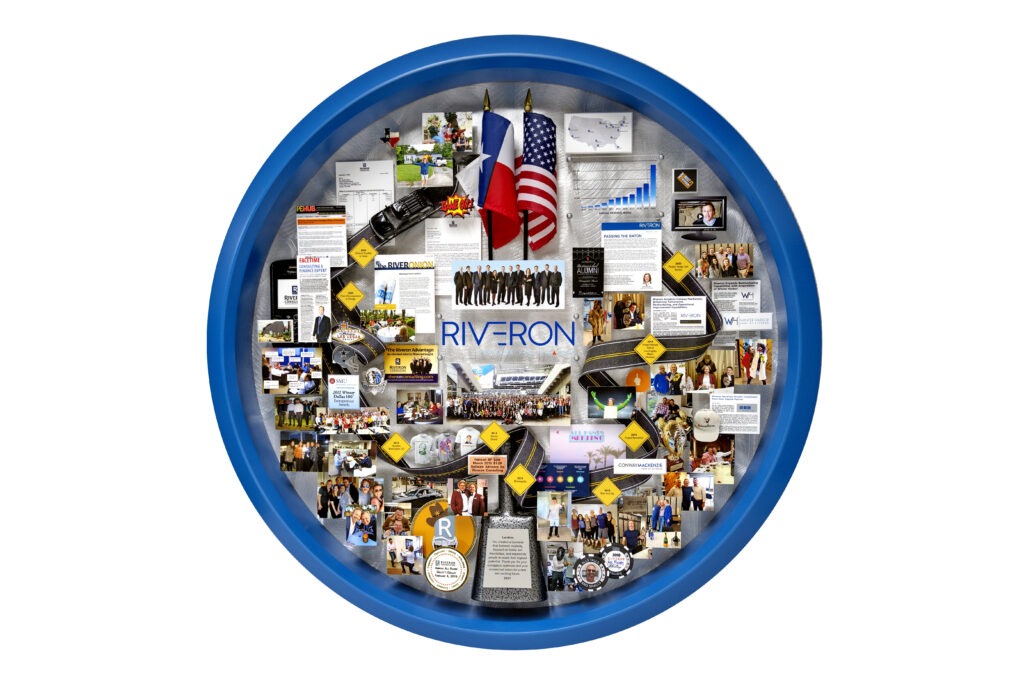 Riveron recently presented a One Of A Kind 3-dimensional gift as a surprise tribute to their Founder and CEO. To reflect the CEO's dynamic business advisory firm, specializing in accounting, finance, technology, and operations, Lawrence Romorini designed the custom-made art with a round, contemporary structure, framed in Riveron-blue, with a textured silver metal background.

The collage measures 26″ in diameter and 4.5″ deep with the Riveron logo elevated and highlighted in the center. Headquartered in Dallas, the Texas flag is prominent, alongside the USA flag.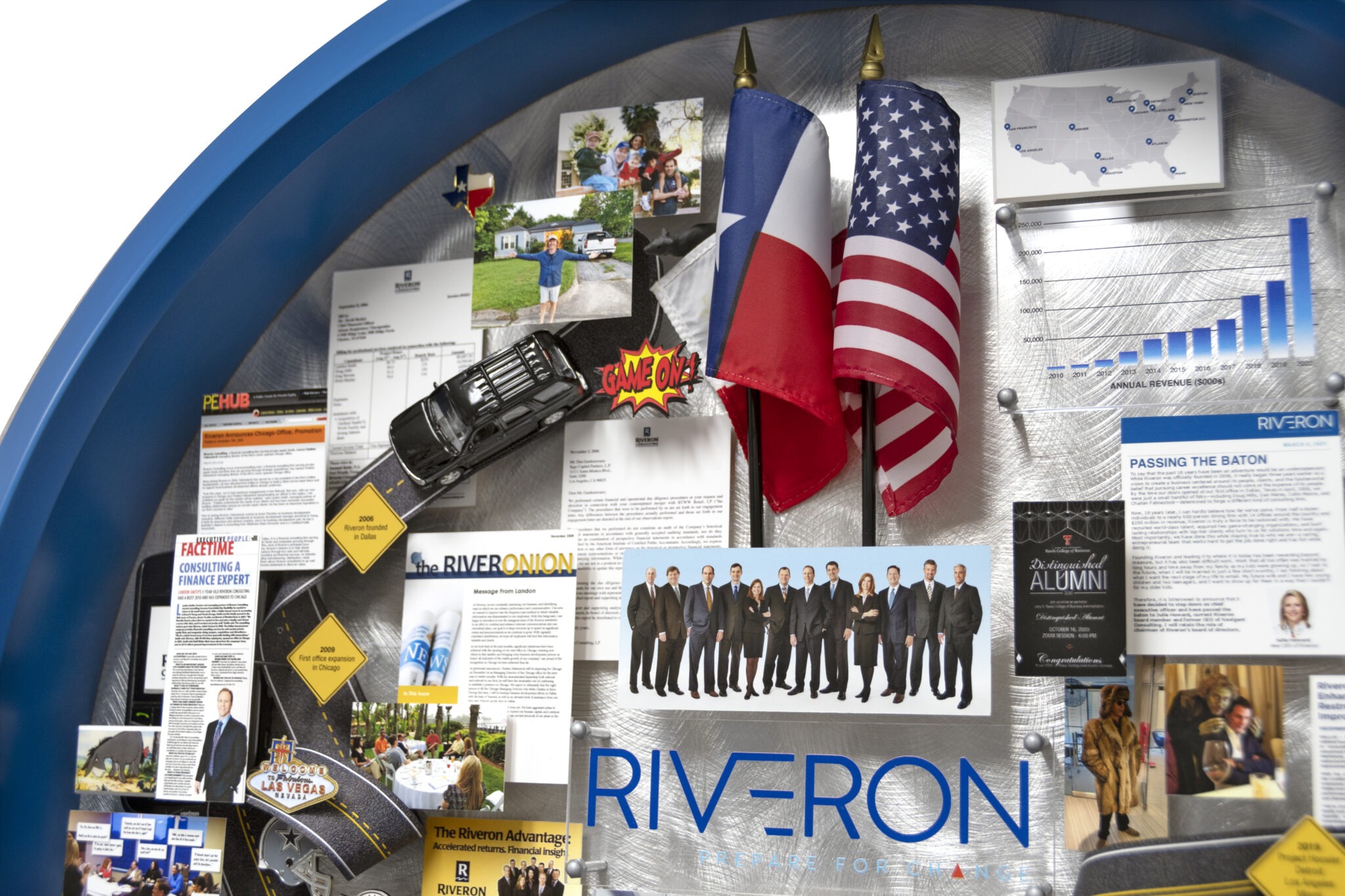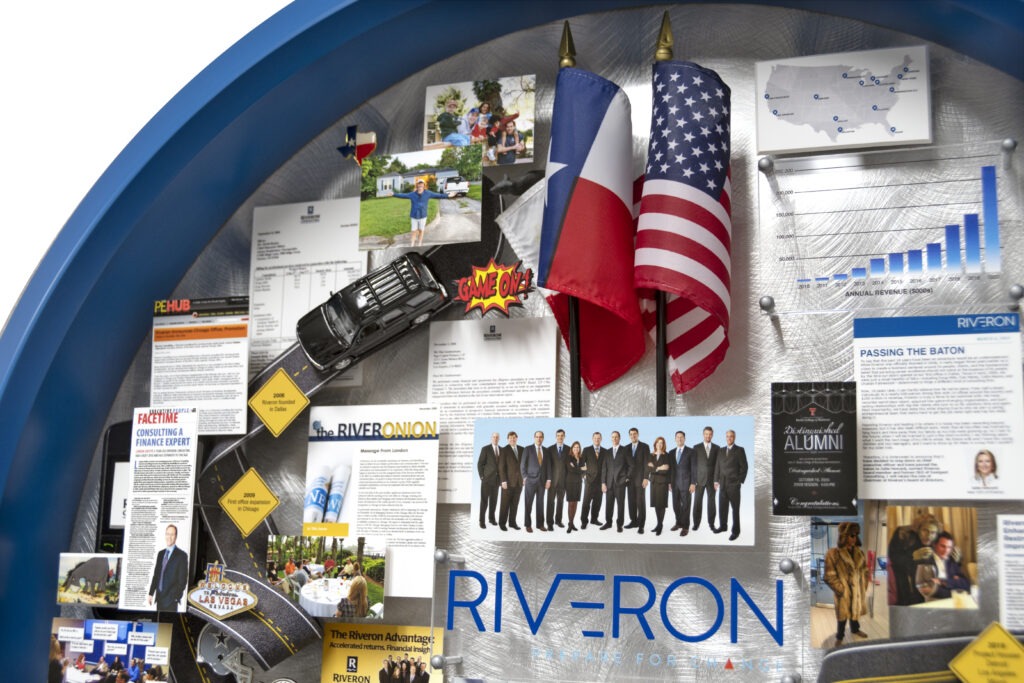 Starting from the CEO's old Yukon truck, Riveron's story follows a road that winds through photos, publications and 3D items reflecting favorite memories and longtime associates. Beginning with the founding in 2006 in Dallas, posts along the road serve as a timeline, marking the openings of the Riveron office locations.
Other 3D items include a BlackBerry with the Riveron logo on the screen, an All-Hands medallion and hotel key card, and Dallas Cowboys and Mavericks pins. Also a mini 3D printed rat—you'll need to guess why!  A mini TV features a screen shot from the "How I Built Riveron" video.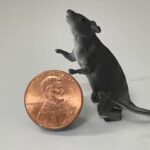 There's an actual cowbell – used for corporate celebrations. It appropriately features the dedication message, which reads:
Landon,
You created a business that fostered creativity, focused on family and friendships, and inspired its people to reach their highest potential. Thank you for your contagious optimism and your unmatched vision for a new and exciting future.
2021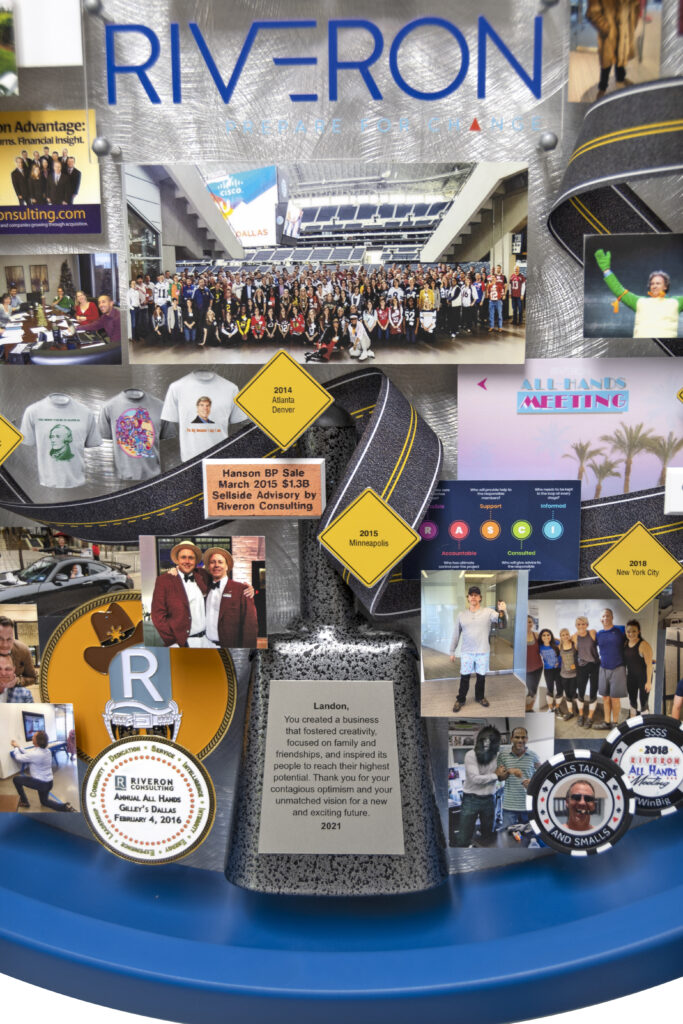 Our wonderful collaboration with the CEO's colleagues at Riveron provided great photos and ideas to work with – and ensured the art reflects the contagious optimism, focus on family and friendships, and the creativity that this dedication sentiment expresses.