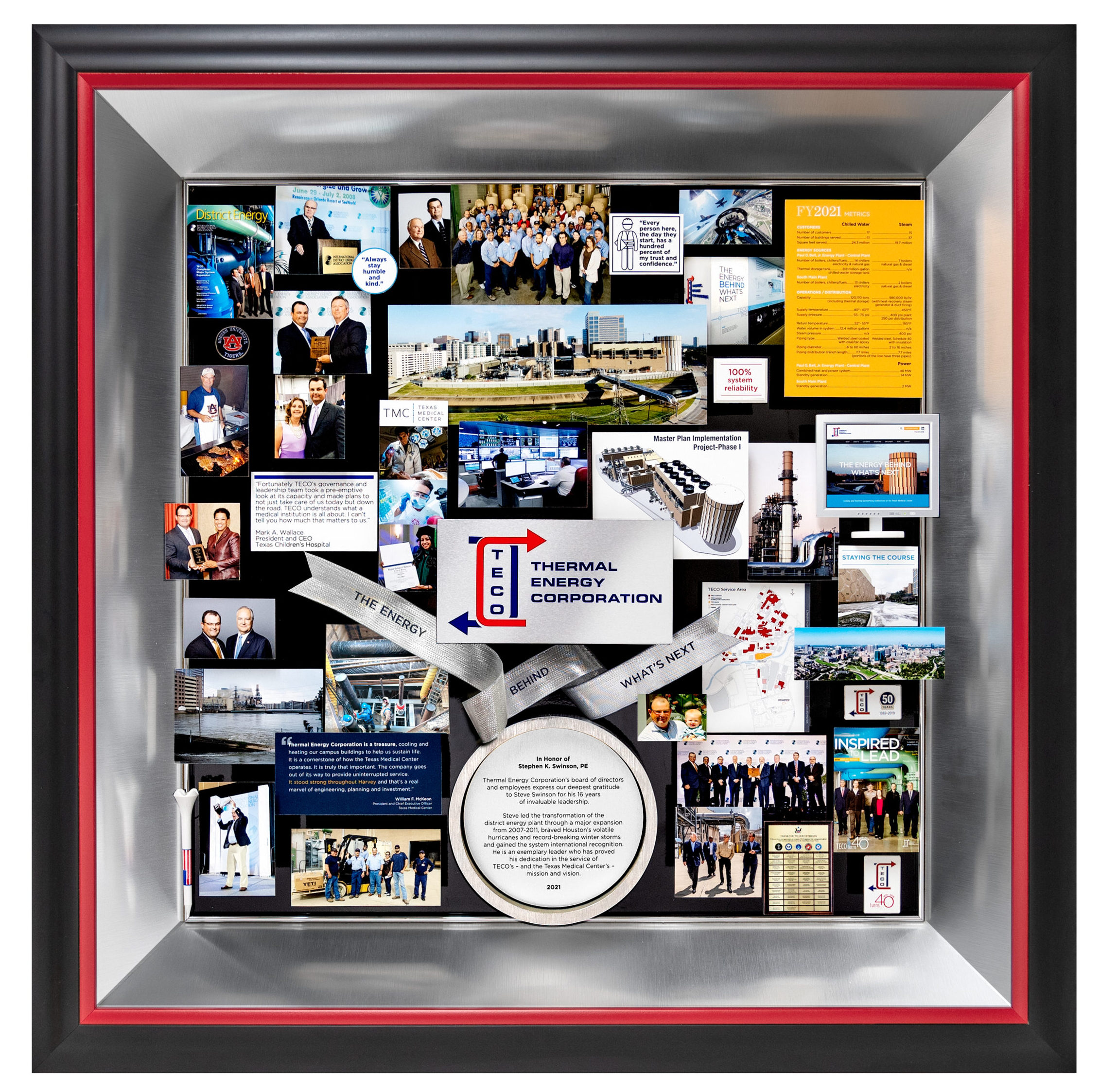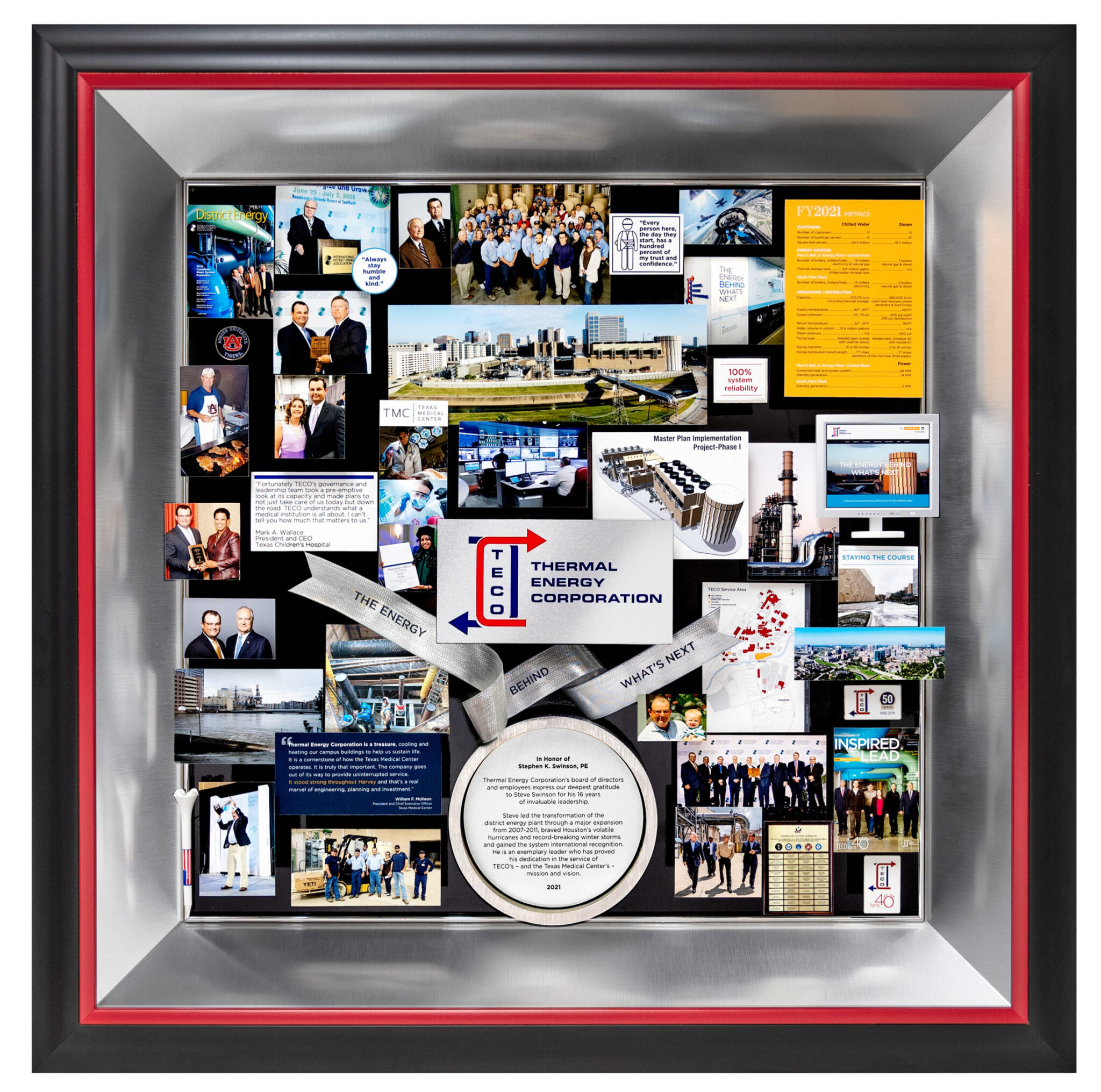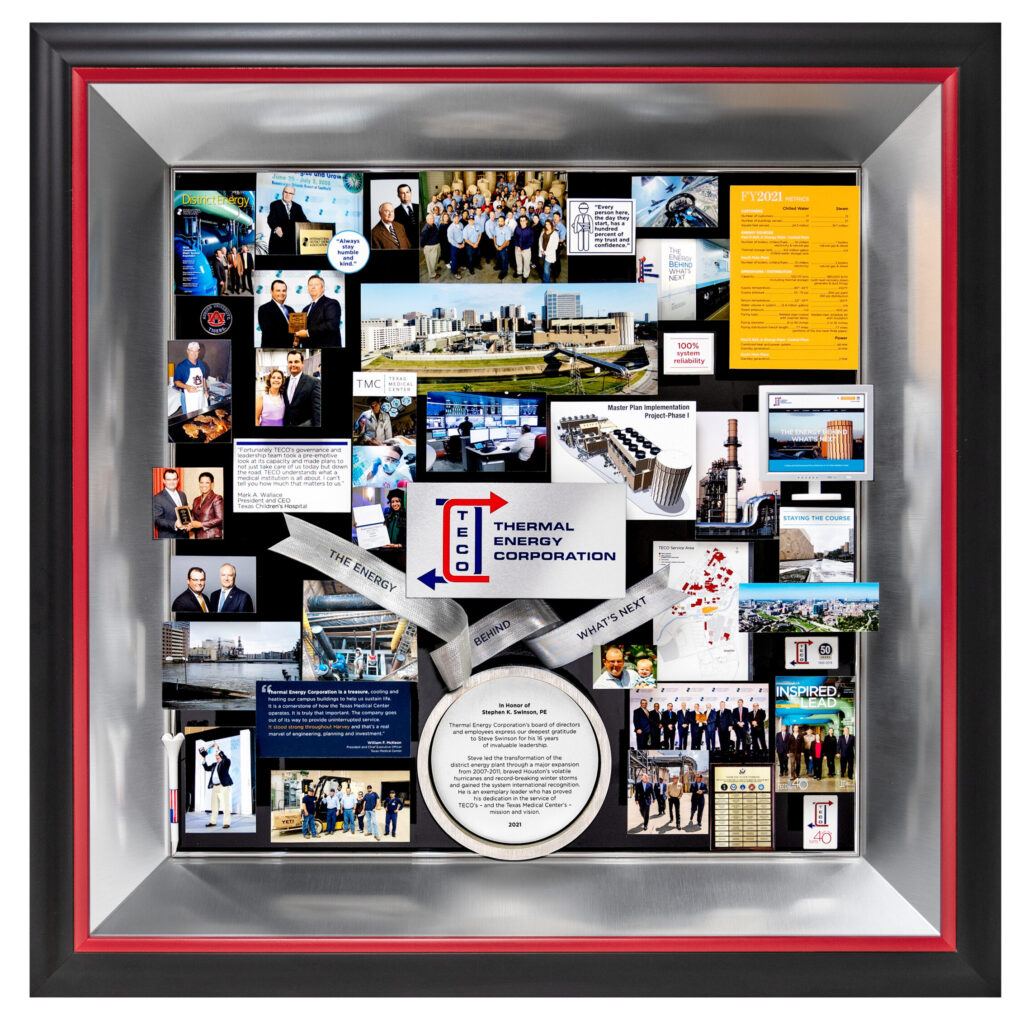 Thermal Energy Corporation, also known as TECO, honored their CEO and President with a One Of A Kind 3-dimensional collage to express their appreciation for his 16 years of leadership. As the largest district cooling system in North America, the not-for-profit company is known for reliability, resiliency, energy efficiency, environmental stewardship, and being the energy behind what's next on the Texas Medical Center campus.

The art measures 22″ x 22″ x 3.5″ with the TECO logo elevated on Plexiglas as the centerpiece. Below the logo, a silver ribbon flows through the art and features the tagline "The energy behind what's next." At the bottom, the dedication message is appropriately surrounded by a slice of aluminum piping.
The story flows counterclockwise from the top left, and features photos, publications and 3D items. It highlights major TECO milestones and favorite memories, particularly the CEO's leadership through the company's largest-ever expansion from 2007-2011.
3-dimensional items include an Auburn University pin, a TECO golf tee, a 40th and 50th anniversary pin, and a miniature computer with an image of the TECO website on the screen.
We were inspired by this CEO's transformation of the district energy plant through a major expansion from 2007-2011, his ability to brave Houston's volatile hurricanes and record-breaking winter storms, and to gain the system international recognition.