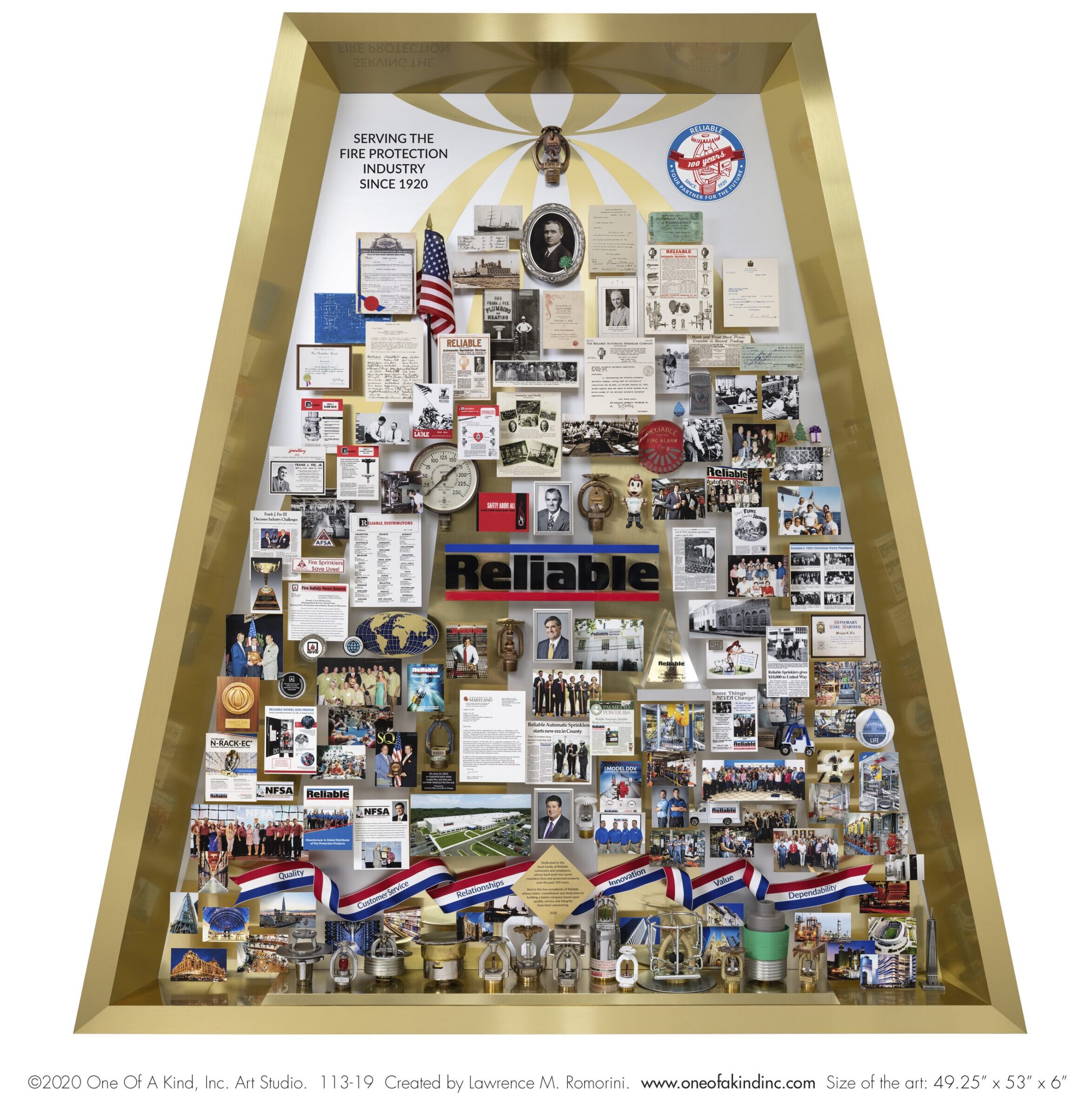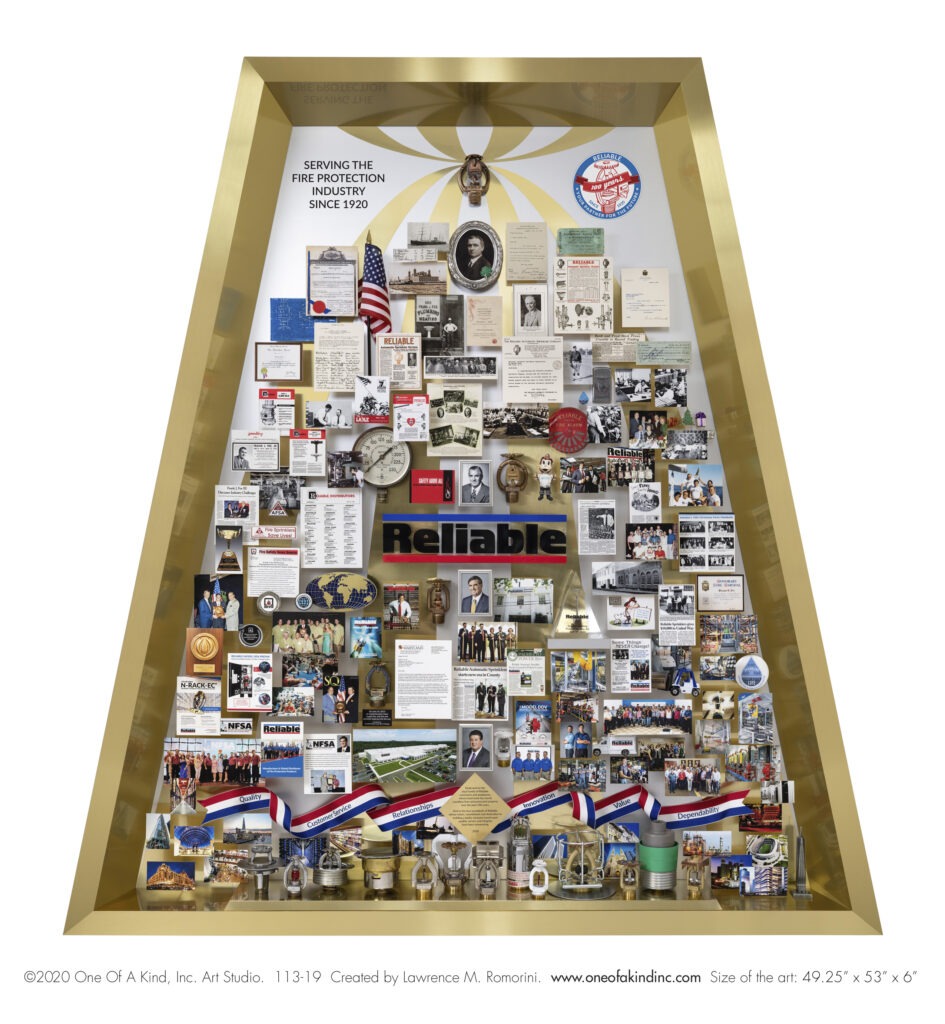 Reliable Automatic Sprinkler Centennial Art
Reliable Automatic Sprinkler, a leading American manufacturer & distributor of fire protection equipment, collaborated with artist Lawrence Romorini, founder of One Of A Kind Art Studio, to create commemorative 3-dimensional art for their Centennial in 2020.
Employees, customers and vendors around the globe are getting a sneak peek at the art—which has not yet been unveiled—through an interactive feature just launched on their website.
Reliable's 3-Dimensional Centennial Artwork can be seen in person later this year when it is installed in their Liberty, S.C., Manufacturing Headquarter lobby. Although they couldn't have the large celebration initially planned due to COVID, thanks to this unique web feature, Reliable is still able to share their fascinating story on the 100th anniversary to highlight this milestone.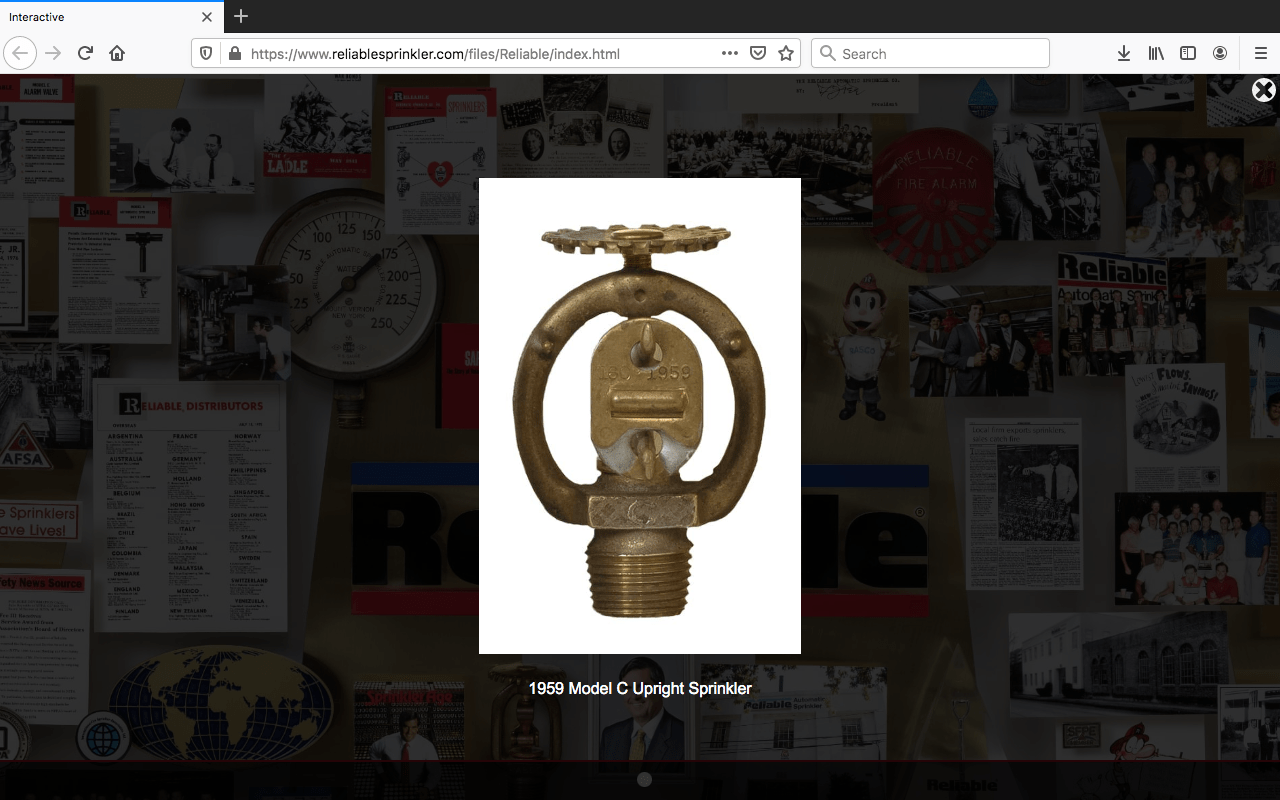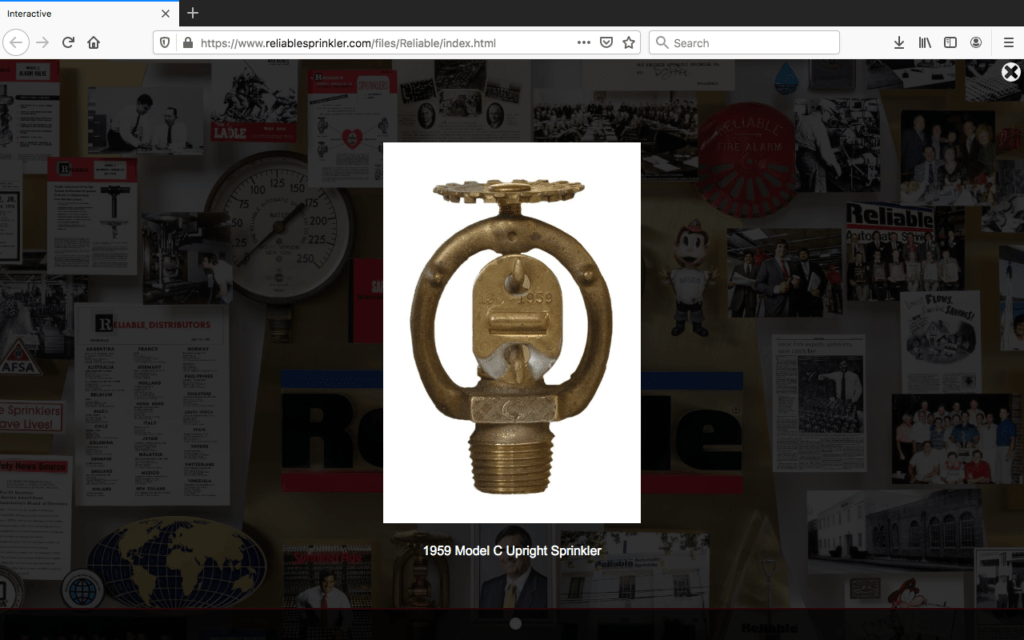 When viewers go to explore Reliable's centennial art online, they see a high-resolution image of the collage and can click to enter the interactive piece. The slider at the bottom of the page allows the viewer to "zoom" in and out. And then the viewer can click the image via mouse or touch-pad to select any item and see it in greater detail. Each item has a caption that describes the item's significance in Reliable's history and helps to tell their story in greater depth.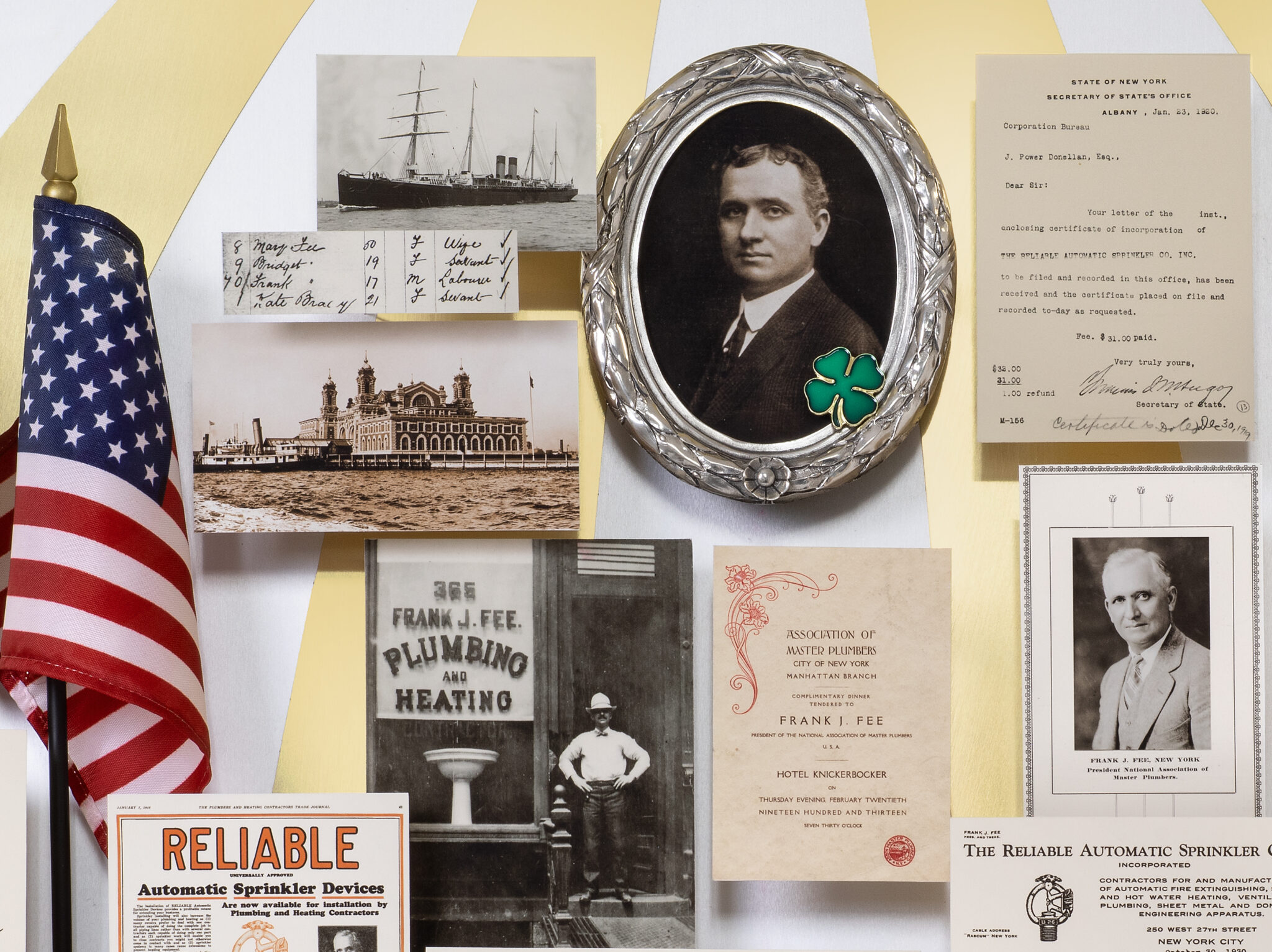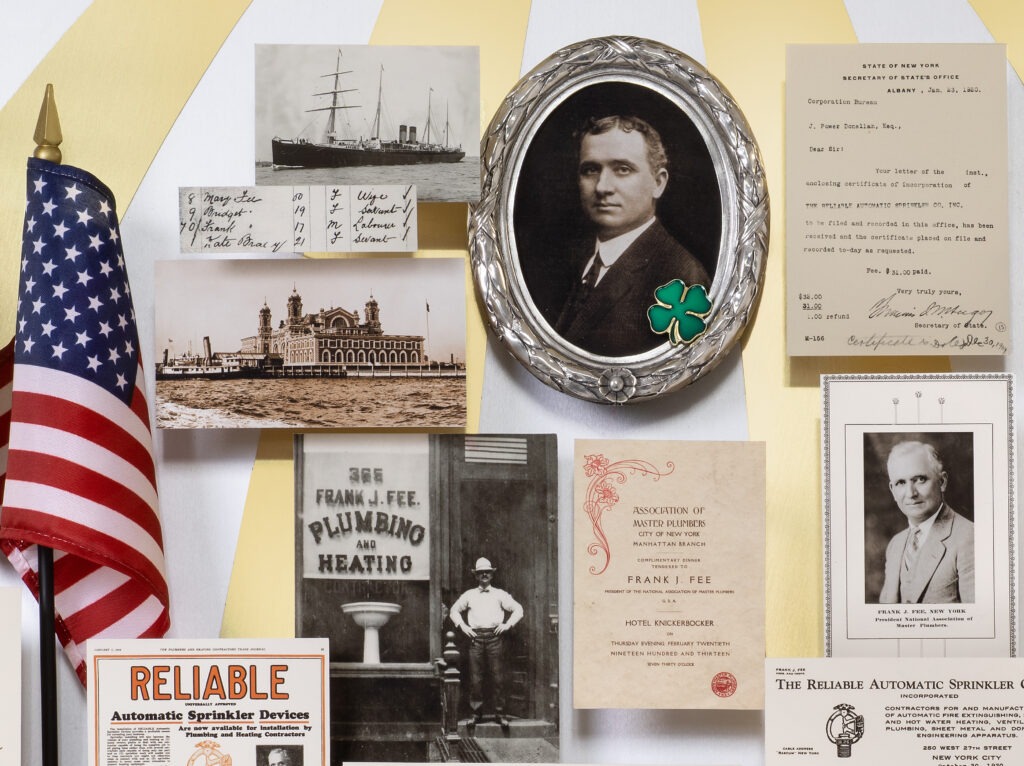 The artwork contains miniaturized photos, publications, and an array of 3D items and memorabilia that captures the history, people, growth, values and made-in-America products that Reliable is celebrating on their centennial. The story flows from the top, with a photo of Founder Frank J. Fee and a vignette commemorating his immigration to New York from Ireland.
A progression of four generations of Fee family leadership and an evolution of sprinklers brings the story current, where, at the base, an array of state-of-the art products take the company into the next century.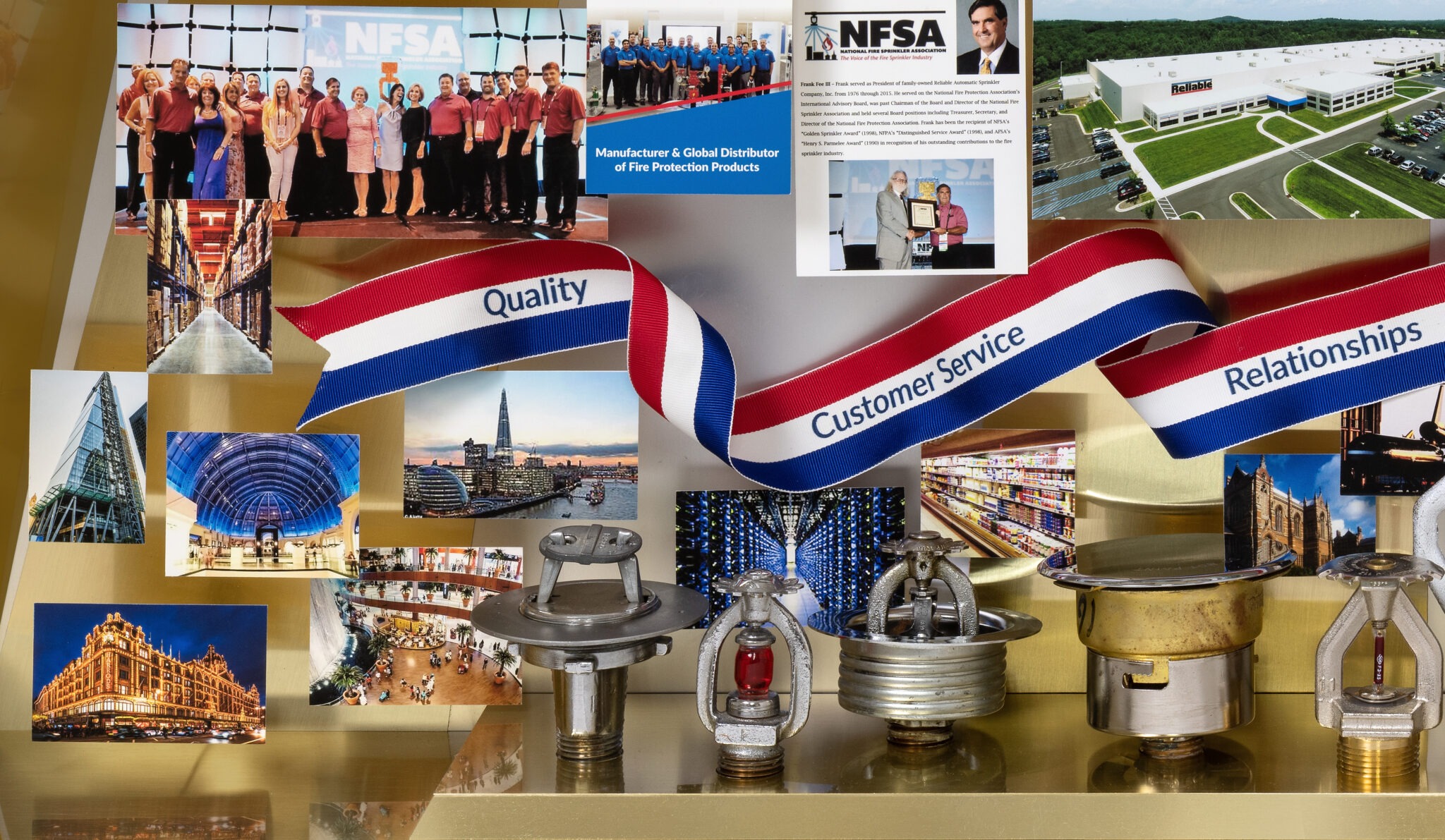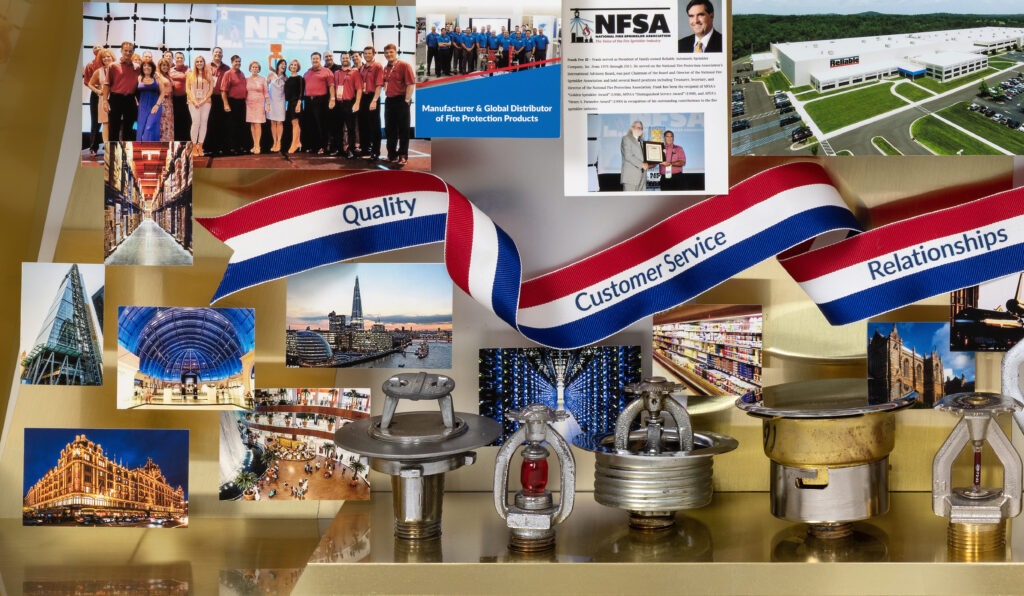 The company also honored the family leadership with contemporary, personalized awards. These custom awards are a great way to recognize distinguished leaders, and make for a perfect display in an office or home.