Over the past 30 years, Lawrence Romorini has had the privilege of creating 3-dimensional art for Brides and Grooms, each with a great One Of A Kind story. The artwork preserves favorite memories of the newlyweds and their families, the wedding, reception and much more in a custom-designed gift that continues to be enjoyed years later. Each commission is a collaboration to reflect a unique story and style. And what an amazing surprise wedding present!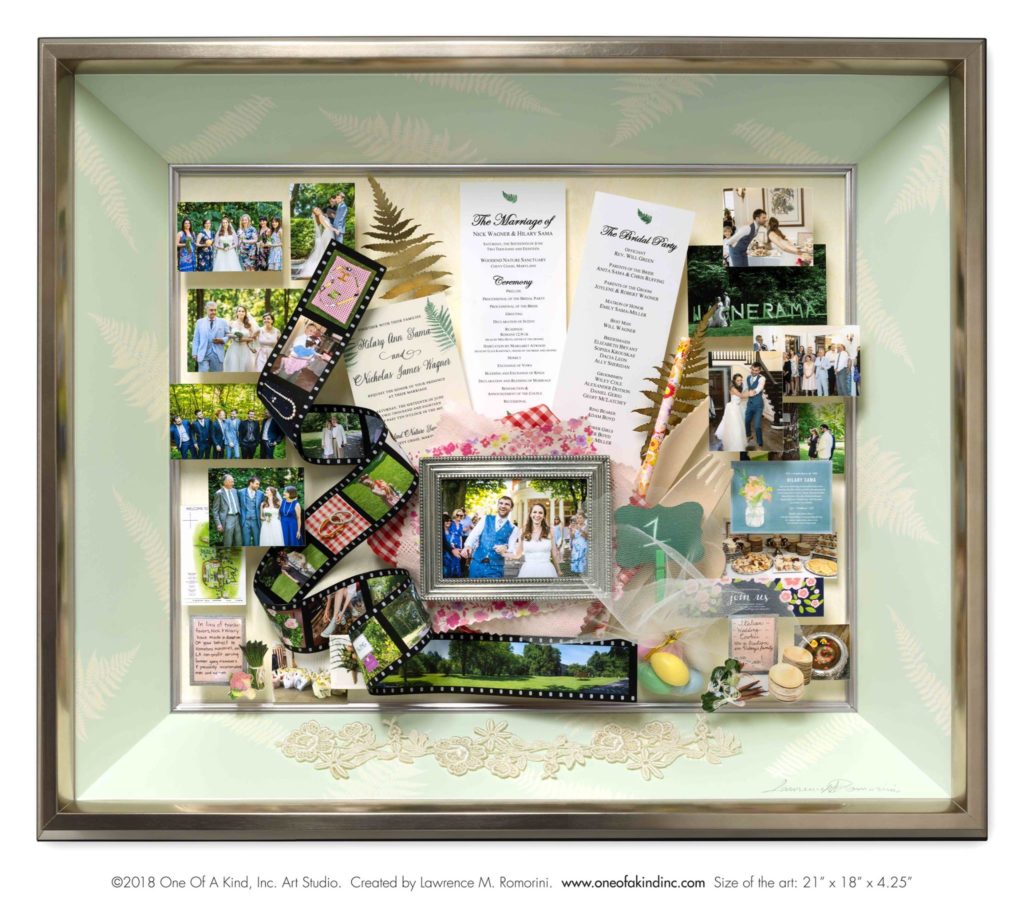 Our mixed media art celebrates family, friends, fun and loving hearts. Creative touches that made the occasion so delightful give the collage its unique personality.
In each collage Romorini transforms the mementos of the wedding day–photographs, invitations, menus, flowers, jewelry–into a 3-dimensional portrait celebrating love, commitment and f-u-n!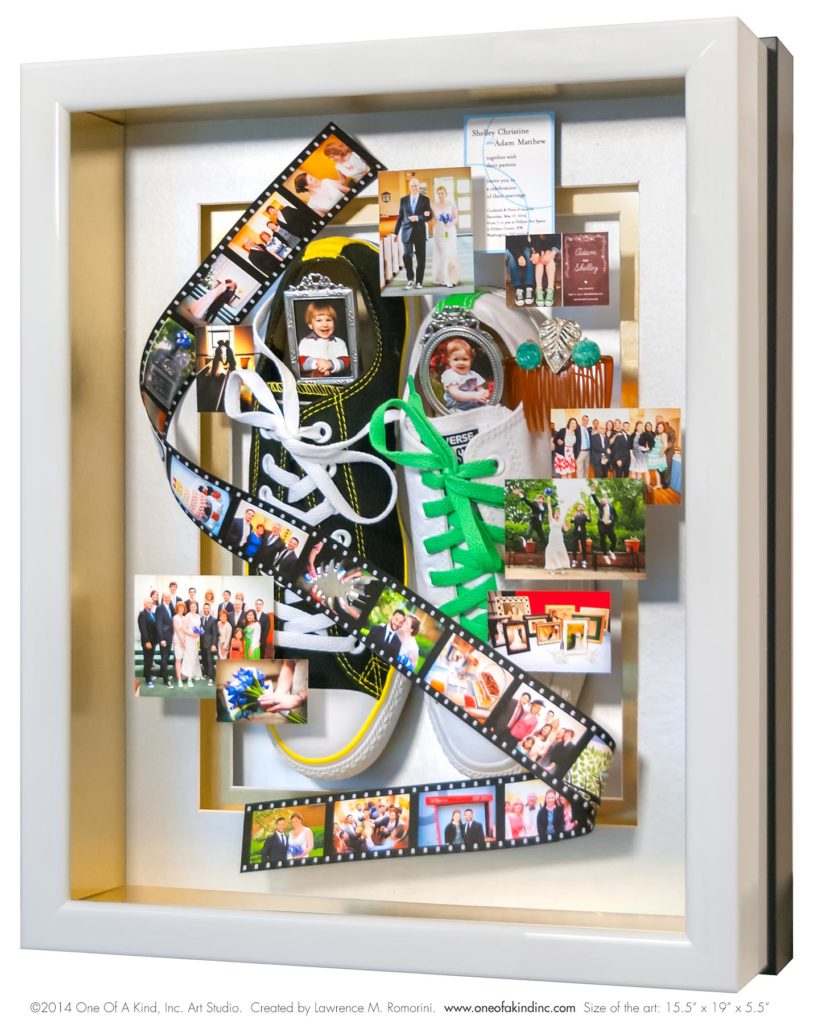 From a spring wedding in D.C. with a backdrop of Cherry Blossoms, to a celebration in which all wedding attendees – including bride and groom – wore converse sneakers, Lawrence ensures that the 3-dimensional artwork he creates captures the spirit of their day.
To see more wedding collages and personal gifts, visit our online portfolio or request a brochure in the mail.
---