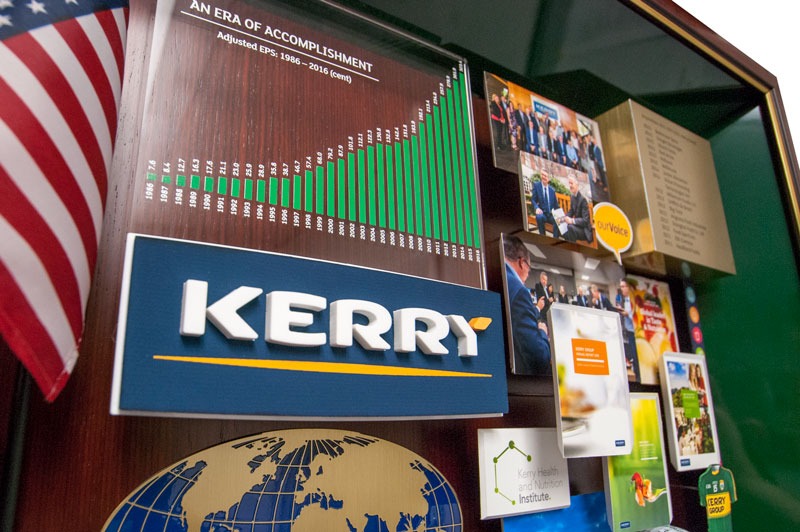 Kerry, a world leader in Taste & Nutrition, honored their retiring CEO with One Of A Kind 3-dimensional art, commemorating his career ascent from a graduate recruitment program in Ireland to his CEO appointment in 2008. Our client wanted a unique, memorable way to express appreciation for his impact on Kerry as a whole, and especially the North Americas region.
The centerpiece of the art is the Kerry logo, created in 3D, with a globe representing the worldwide presence of Kerry. An Adjusted EPS Chart from 1986-2016 celebrates the growth of the company under the CEO's leadership.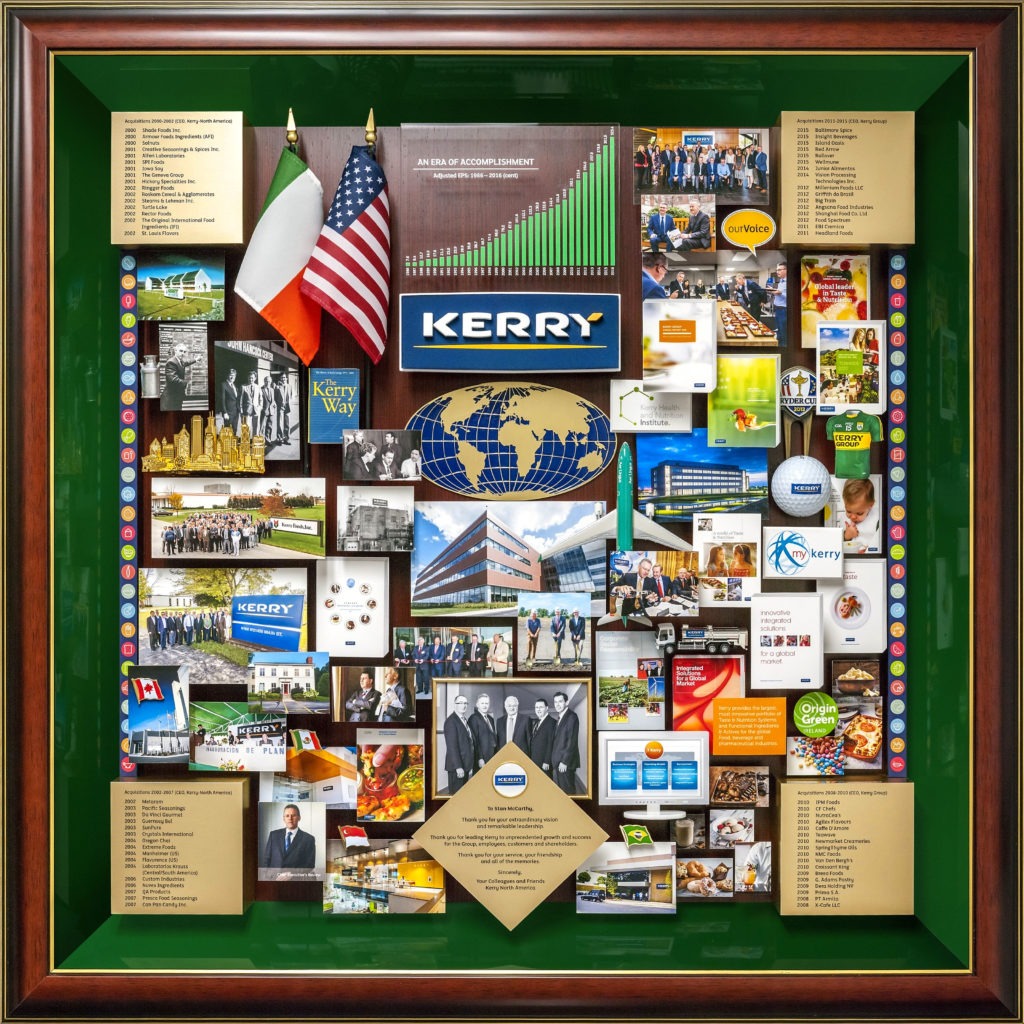 The mahogany base and frame are accented by green lacquer slanted inner sides, and brass cornerstones reflecting the acquisitions and growth during the CEO's leadership of Kerry-North America and Kerry Group. The dedication plaque, also in brass, reads:
Thank you for your extraordinary vision and remarkable leadership.
Thank you for leading Kerry to unprecedented growth and successfor the Group, employees, customers and shareholders.
Thank you for your service, your friendshipand all of the memories.
Sincerely,
Your Colleagues and Friends
Kerry North America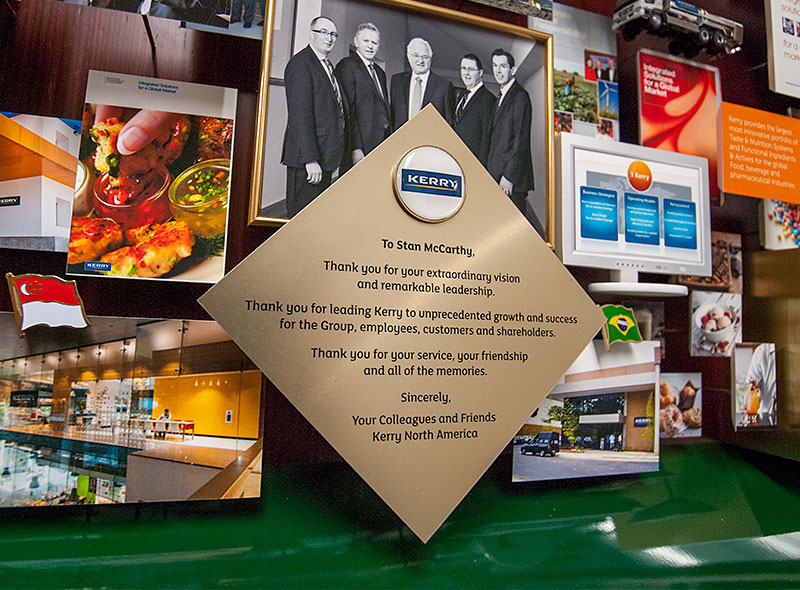 3D items include a U.S. flag, Ireland flag, miniature Aer Lingus plane, Kerry golf ball, Ryder Cup ball marker, a miniature computer screen and a Chicago skyline.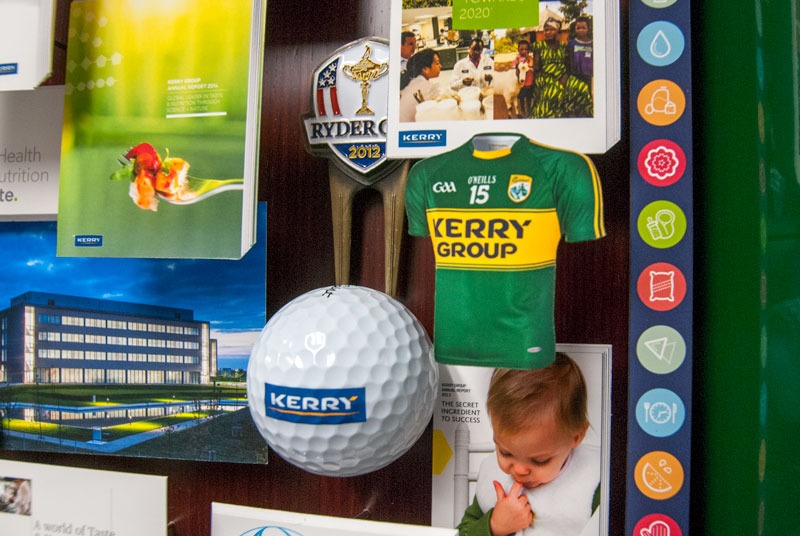 Following the presentation, we were delighted to hear from our client: "The artwork, the event and his reaction are all priceless. We can't thank you enough!" Many thanks to our great Kerry team for your enthusiastic collaboration that enabled the art to reach its potential.
---