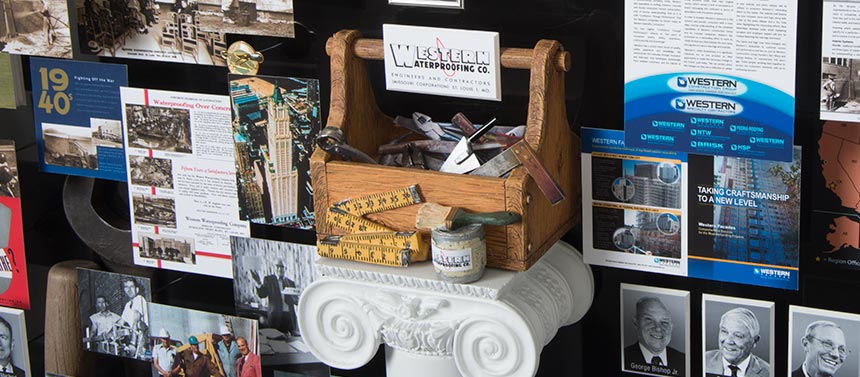 I'm always excited and energized when our clients have a special meaningful 3D item that they want to include in their retrospective art. But sometime the item is too large–that's when our team goes to work.
Our team uses all of the resources available to add that 3D touch to the art that people like to point to and talk about—they can do anything.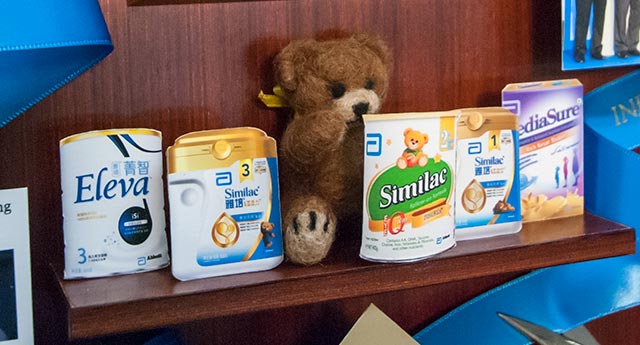 For example: after an exhaustive search, we just could not find a good tiny replica of the Similac Bear. So Dana, our Artist Representative, handcrafted a miniature wool version of the bear that captured the charm of their iconic logo and was perfectly sized to fit in the art.
A common request is to include symbolic clothing. Hats with logos, shirts, vests, coats are sent to the studio for the art. Again, Dana, whose background includes the fiber arts, brought these items to life in small miniature.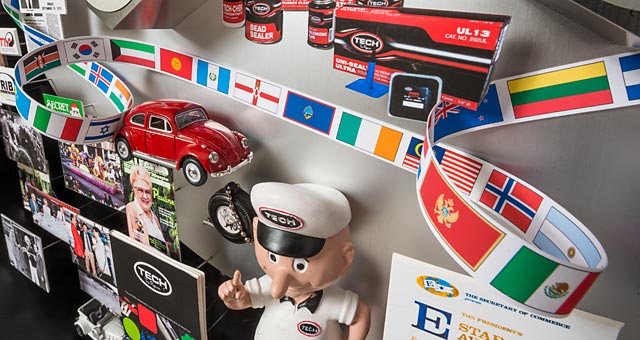 Sometimes there is a single item that is especially important to our client's story. Ideally it is a size that can fit into the art—a bobblehead, die cast vehicles, construction tools or doctor's bag, knee implant, a gavel—sure. But due to size or circumstance, it may not always be possible.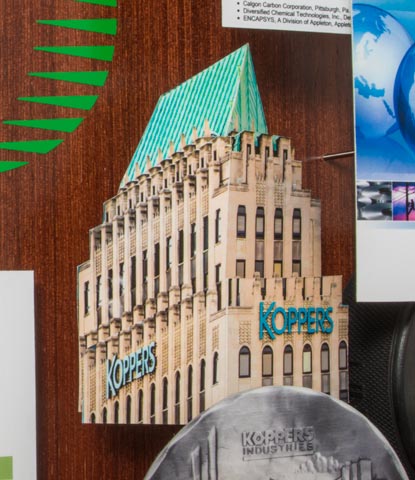 In these instances, we can provide exact miniatures that simply aren't available "off the shelf." One solution is silhouetting–photographing the item to emphasize its 3D characteristics and cutting out the photo to give the illusion of 3-dimensionality. This effect can be emphasized by using layering techniques.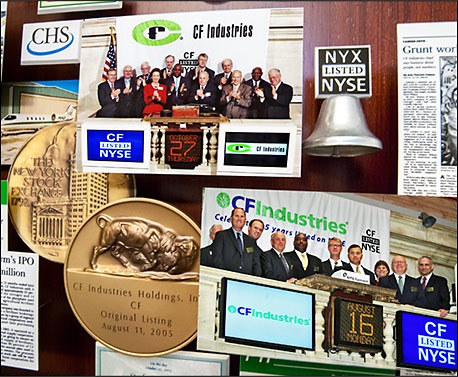 Although few people ever realize it, NY Stock Exchange medallions, for instance, have been represented with photographs, silhouetted and mounted on a round ¼" thick Plexiglas with painted sides to simulate the original brass medallion.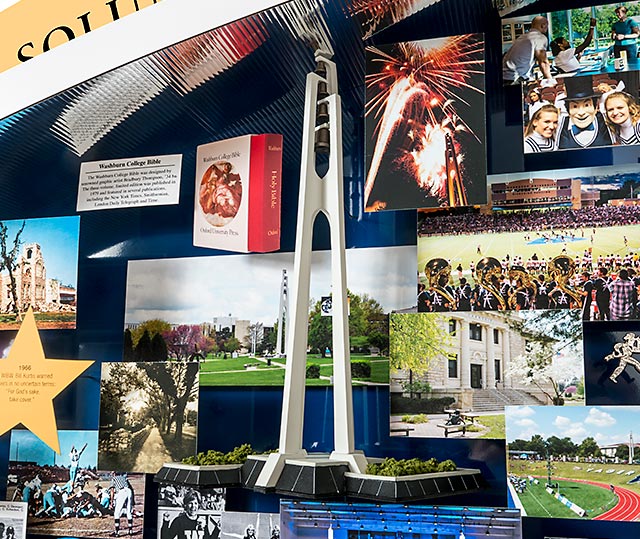 Occasionally, the architectural heritage of our clients is an important component of their story. The Kuehne Bell Tower is an iconic symbol of Washburn University. So our amazing model artisan created a perfect scale model to showcase the unique structure, including 3 bronze bells.
Every piece of art that comes out of the studio is totally custom and One Of A Kind. And you will always discover some small little treasures that are one-of-a-kind in their own right.
With our art, it's all in the details.
---