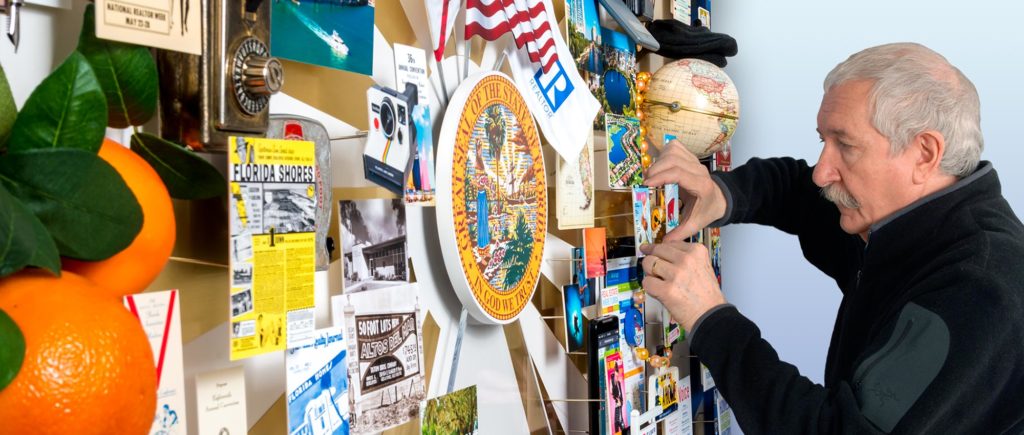 A 20th, 35th, 50th, 85th, 100th business anniversary is a remarkable achievement! Did you know that only 44% of business survive their first five years? Or that by the fifteenth year, the average corporation's life cycle is over? If you've never been one who understood the significant occasion that any business anniversary offers, then think about those statistics, and what a milestone achievement it is.
Acknowledging leaders and employees during an anniversary is a great opportunity as well. Longevity for employees is also on the decline. Turnover is growing in most industries and even CEOs, the stalwart of many corporations, have seen a rapid decrease in tenure, down from about 10 years in the 1990s to only 5.5 years today.
When it comes time to commemorate those business anniversaries, you want to find a tribute that not only represents the tremendous hard work that your people have invested over the years but also highlights your best moments and innovations: a reminder of what the celebration is all about.
That's the specialty of One Of A Kind Art Studio, commemorating History, Leaders and Accomplishments in an extraordinary, meaningful way. Beyond original 3-dimensional artwork to unveil at an anniversary party and install in a lobby, you'll find One Of Kind art offers a fascinating way to share your story throughout your company, across the country and globally.
Place Commemorative Art Online With an Interactive Website Feature and Descriptive Key
From your original 3-dimensional lobby art, One Of A Kind can create an interactive website with a descriptive key to display your story in the digital landscape and increase your visibility.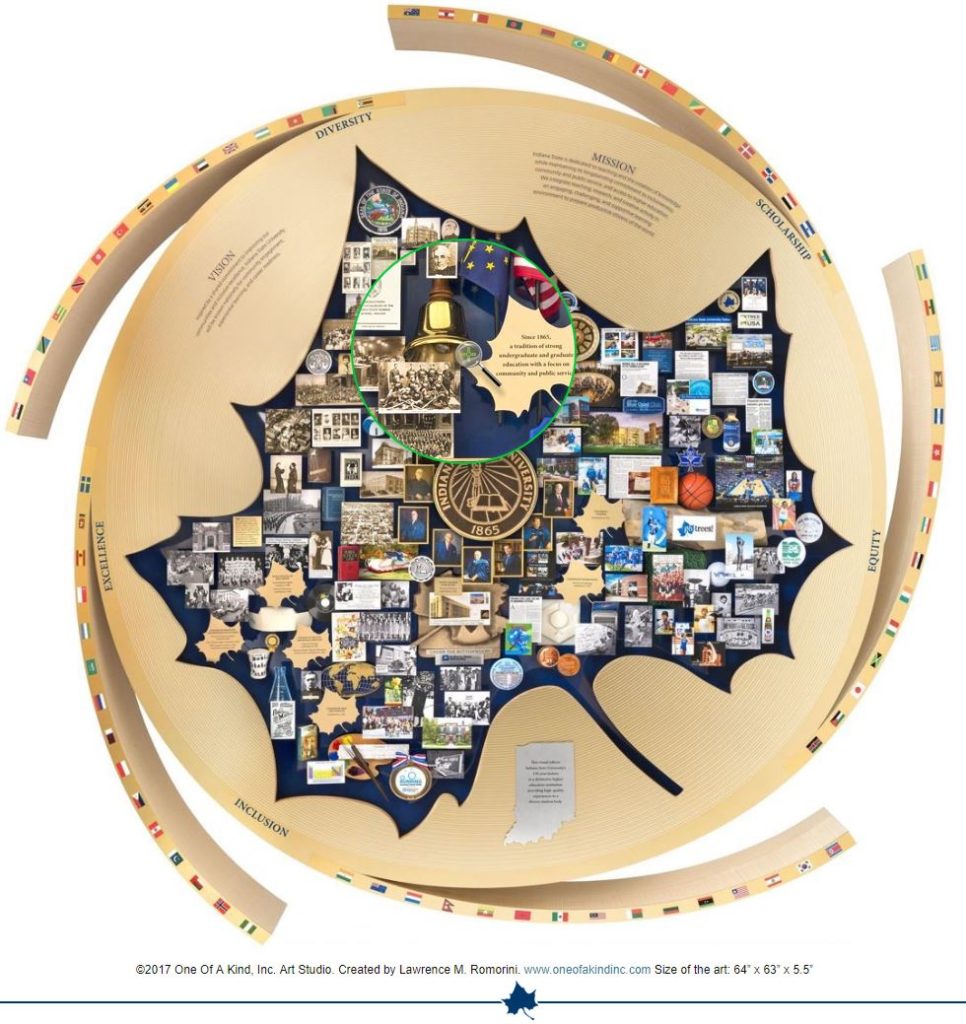 Easily uploaded on your website, your anniversary art with descriptive key can communicate long after the celebration, allowing visitors to return again and again.
Examples include anniversary art for Risk Management Association, Indiana State University, Floyd Medical Center and Wilhelm Construction.
Be sure to see how you are able to move an interactive magnifying glass over each item in the 3-dimensional art!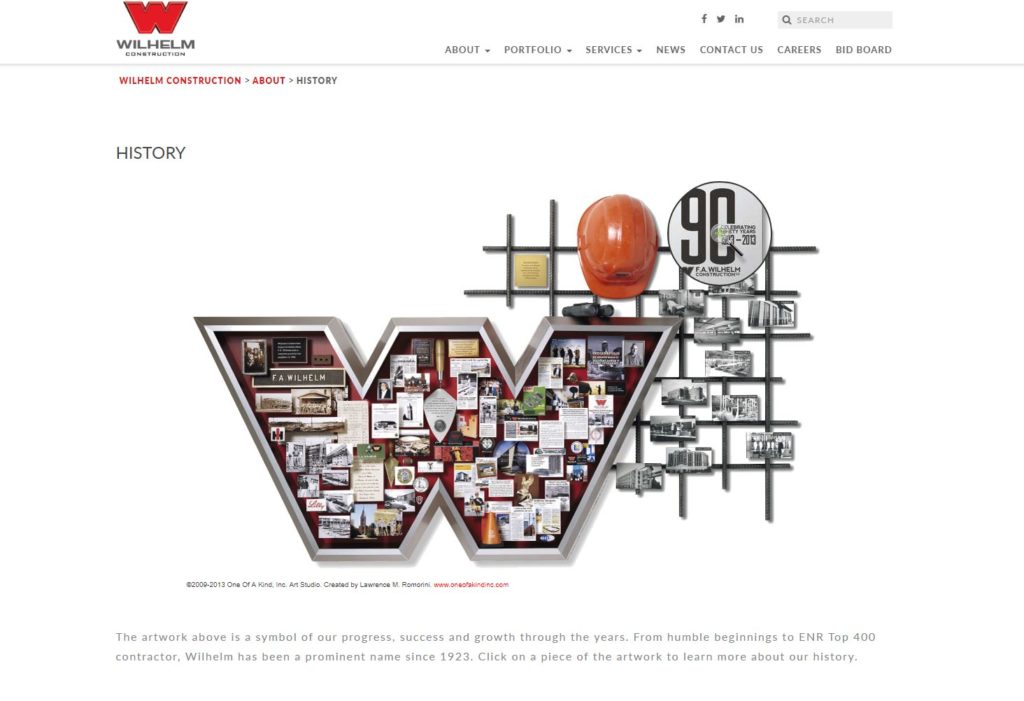 These highly interactive digital displays allow users to examine the work as a whole and dive into each element, where an explanatory text can be found, giving even greater insight into the subject of the commemorative piece.
Imaginative clients have used the interactive feature as a trade show display–one translated into Chinese!
About One of a Kind Art Studio
One of a Kind Inc. Art Studio is the industry leader in both physical and digital commemorative art for anniversaries and CEO retirements, unparalleled in its service, creativity, attention to detail and spectrum of distinguished clients. If you are looking for unique business anniversary idea and a lasting legacy for the occasion, contact One of a Kind, Inc. today: 301.495.3361 x 102.
---