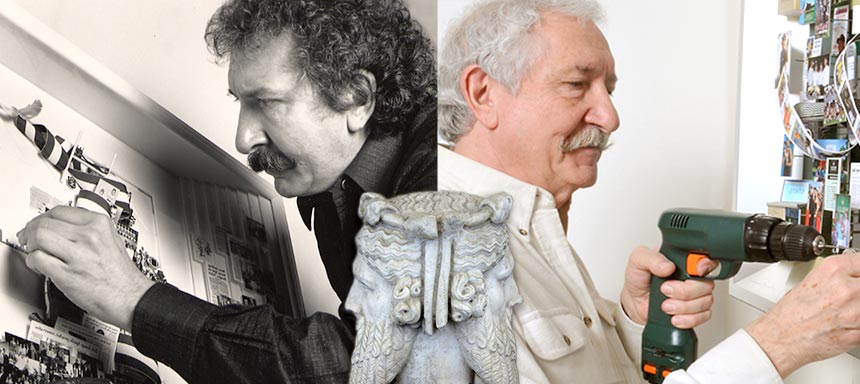 It's January! That might be a synonym for nostalgia, resolutions, and fresh starts. It's also the month of Janus, who famously looks forward and backward. In true Janus style, we're reflecting on 2018 with in One Of A Kind fashion. Some of our memories include:
Sandy Spring Bank President & CEO Dan Schrider unveiled their sesquicentennial art at a 150th anniversary celebration.

Over nine months we worked closely with Sandy Spring Bank's team to develop the retrospective. This collage celebrates Sandy Spring Bank's inspiring history that started with in a small meeting house during the horse and buggy era and has grown to 55 full-service community offices and six financial centers across Maryland, Virginia, and Washington, DC, online banking, much more…and is ready for whatever the future holds!
March Madness is just around the corner…who are you cheering for?! During last year's March Madness, Autonomy 5 Commissioners presented a One Of A Kind piece of art to legendary Nike Founder Phil Knight on his 80th birthday.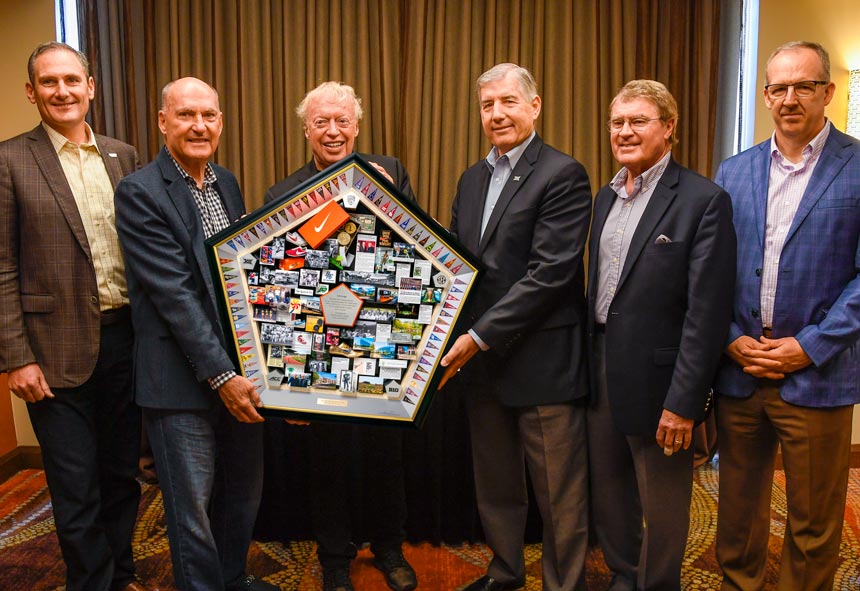 Not only are Phil Knight and Nike's story One Of A Kind but also Knight' unwavering support of college athletics. Talk about big shoes to fill!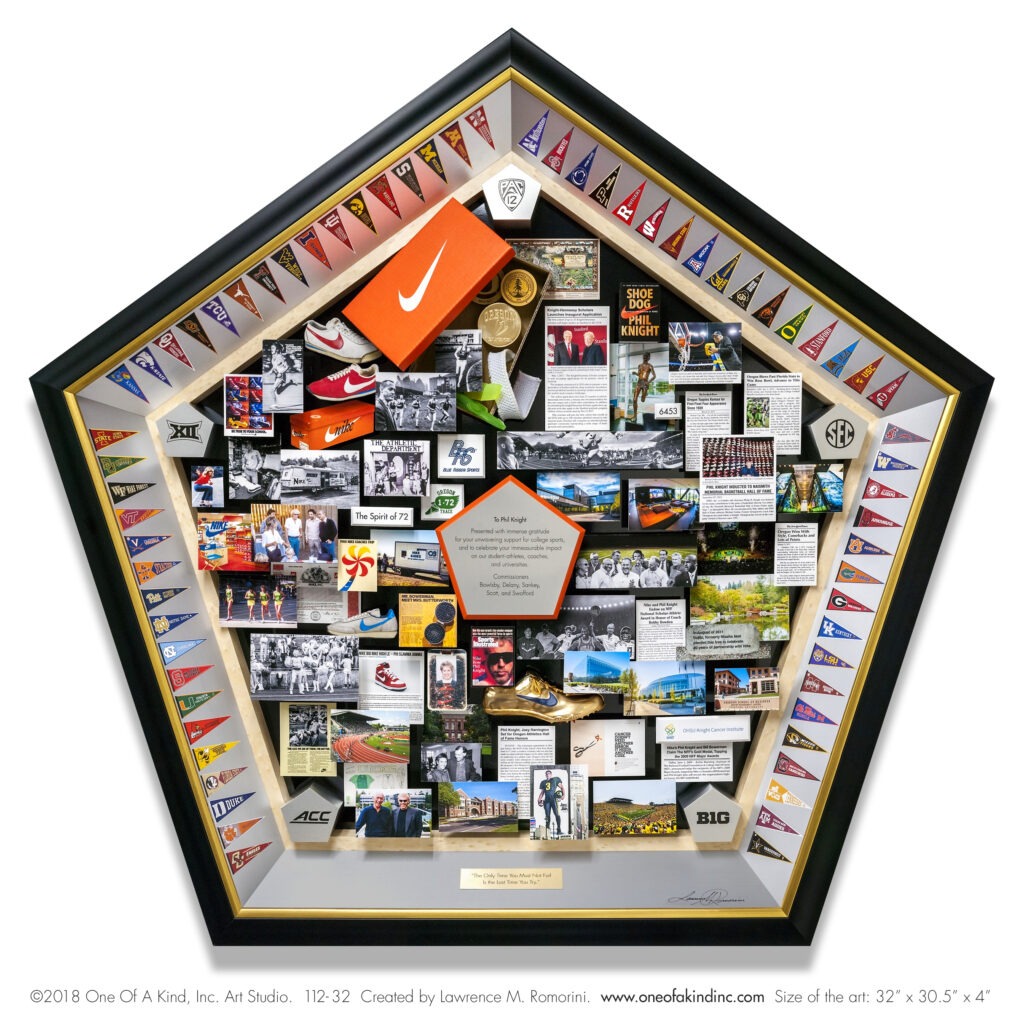 The American National Standards Institute (ANSI) presented their centennial art in Union Station, Washington D.C. at a May Gala. Guests discovered new facets of ANSI's story as they viewed the art, then received a souvenir poster, to take home even more history!

Now installed in their headquarters' lobby, ANSI's One Of A Kind collage is shared globally as an interactive website feature. Clicking each item in the art, viewers will appreciate their mission, services and accomplishments for years to come.
West Coast life insurance giant Pacific Life's 150th anniversary art, was literally a "whale" of a collage! Photos, publications, and memorabilia flow clockwise around a 3D metal Pacific Life logo, with the mission and vision engraved in metal cornerstones. Vintage and present-day 3D items give the art texture and authenticity.
2019 already promises to be another One Of A Kind year and we can't wait to bring the art of storytelling to your history, leaders and accomplishments. Follow us on Instagram @oneofakindartstudio. Please be in touch and watch this space for updates!
Wishing a happy, healthy 2019 to all.
---