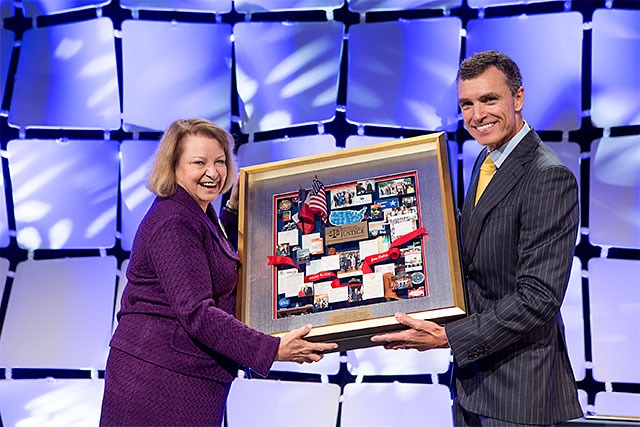 There are so many milestones that go under the radar in the business sector. For some reason, many companies and organizations only commemorate anniversaries if they are celebrating 100 years of success. How often do companies last 100 years, though? And how often do people get to enjoy working for a successful company for upwards of 100 years?
Rather than waiting only for that centennial mark to come around, which literally takes 100 years, you can look for other creative business anniversary ideas and reasons to celebrate.
25th Business Anniversary Ideas
Although 100-year anniversaries are certainly impressive, having a successful business for 25 consecutive years is a significant accomplishment. You and your staff can brainstorm a series of memorable, meaningful 25th business anniversary ideas, possibly honoring the founders, to preserve and display the history, leaders, mission and celebrate accomplishments. The same is true for a 30th anniversary, 40th anniversary…
An Esteemed Employee Is Retiring or Leaving
Bringing your staff together for a party to recognize the career accomplishments of an invaluable employee upon their departure can be invigorating for company morale. Not only will the person leaving feel appreciated, but the rest of your staff will see how your organization values employee loyalty and achievements.
Whether you're choosing retirement gifts for CEOs or tributes for longtime executives and employees, the thought and care in the gift selection will be remembered by the recipient and presenters for years to come.
The Company Had a Successful Quarter
You don't have to wait for an actual anniversary or for someone to leave to throw a party, however. And since 49% of baby boomers currently working don't expect to retire until they are 66 or older–including one in 10 who predict they never will retire–their retirement parties won't come along as often.
Rather than waiting for these rare milestones, simply celebrate a successful year, quarter, or even week. It's a great incentive to motivate and to enhance company culture. There is nothing wrong with celebrating success!
If you want to learn more about great 25th, 50th, 75th business anniversary ideas or find a reason to celebrate additional milestones, contact One Of A Kind Art Studio today!
---