Crosstex Energy commemorated the creation of EnLink Midstream from its merger with Devon Energy with customized One Of A Kind 3-dimensional art. This major 2014 milestone creates one of the largest, best-positioned midstream companies in the USA—a Texas-size reason to celebrate!
Presented to key management and board members, each collage reflects Crosstex Energy milestones since 1996, preserving the history, accomplishments and leadership as a lasting legacy.
3-dimensional items give the art special charm, including a miniature storage tank, Texas boot, pipes bordering the design, golf ball and a 2002 silver dollar—the year Crosstex went public.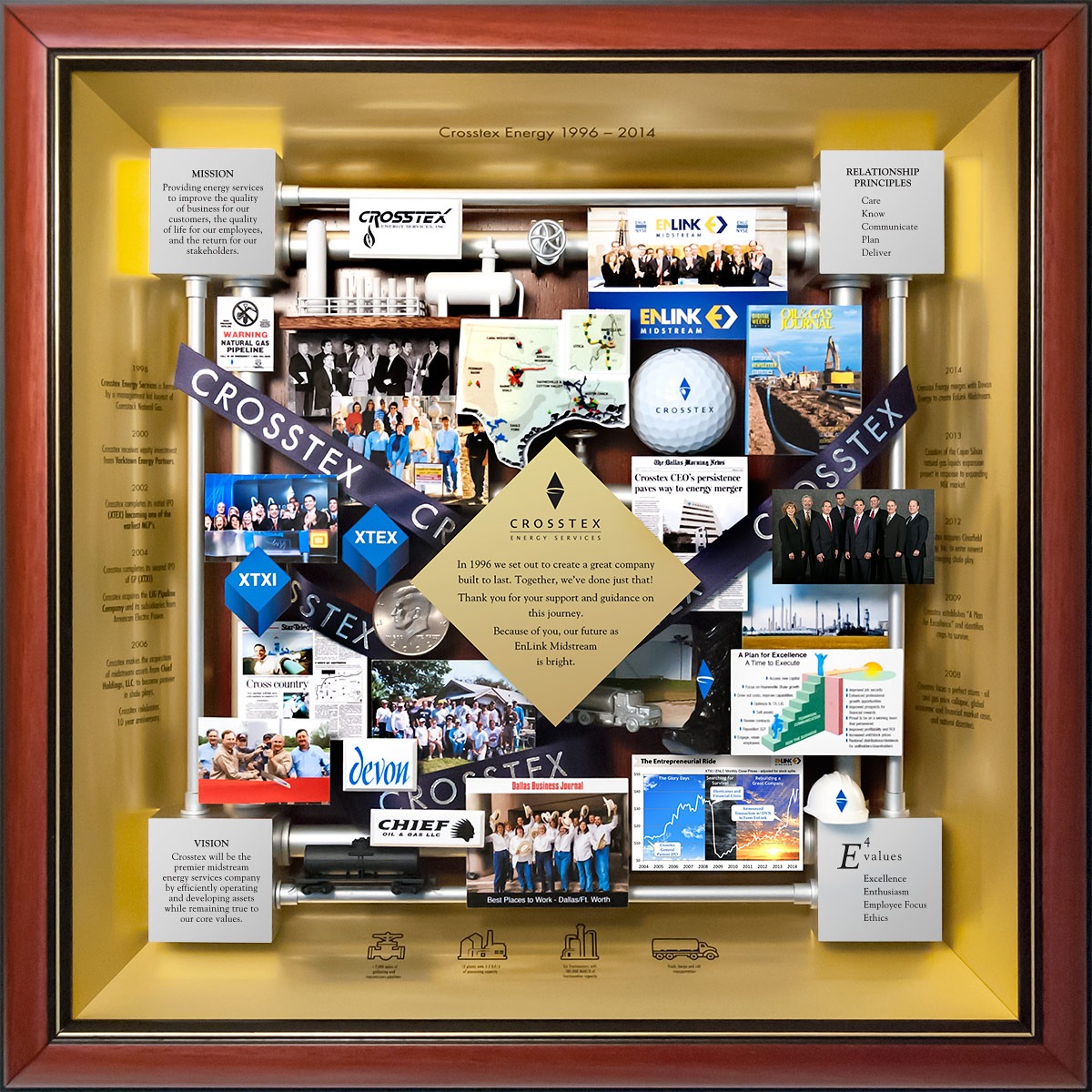 ©2014 One Of A Kind, Inc. Art Studio.  Created by Lawrence M. Romorini.  Size: 16″ x 16″ x 3.5″
---