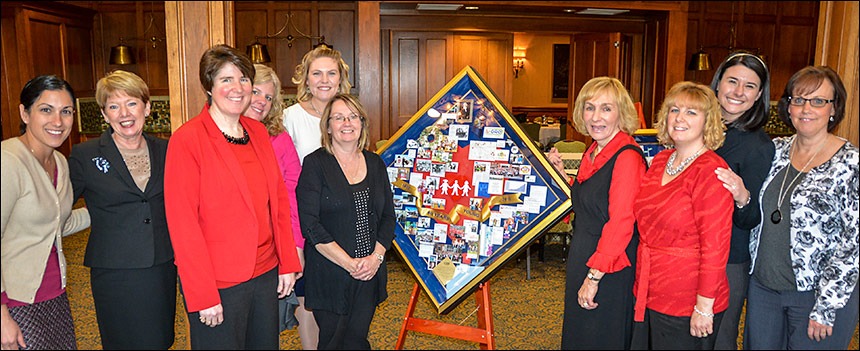 What a treat to receive photos of U-GRO Founder Janice Holsinger and her team, following the surprise presentation of One Of A Kind 3-dimensional commemorative art at the company's 40th anniversary celebration.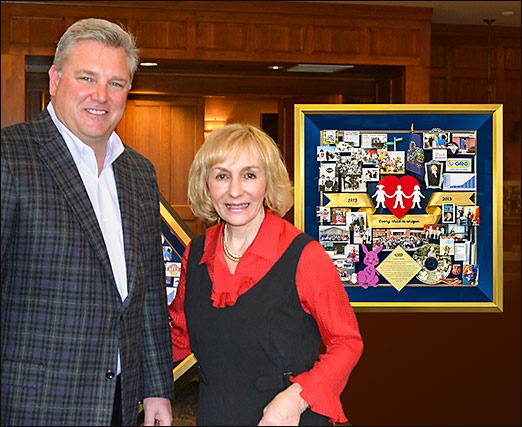 President and CEO Greg Holsinger collaborated with Lawrence Romorini in creating two retrospective collages—one for
U-GRO's lobby and a smaller personal piece for Janice—to celebrate the four decades of excellence in early childhood and preschool education, and setting the standard for early education among Central Pennsylvania families.
U-GRO has appeared on the Inc. 5000 list of Fastest Growing Companies every year since 2009. For 6-years-straight, U-GRO has won 1st Place in the Family Favorites Awards for #1 Best Child Care/Day Care, #1 Best Preschool, and #1 Summer Camp, voted by Central Penn Parent Magazine readers.
Congratulations Janice and Greg–it was an honor to commemorate your wonderful story!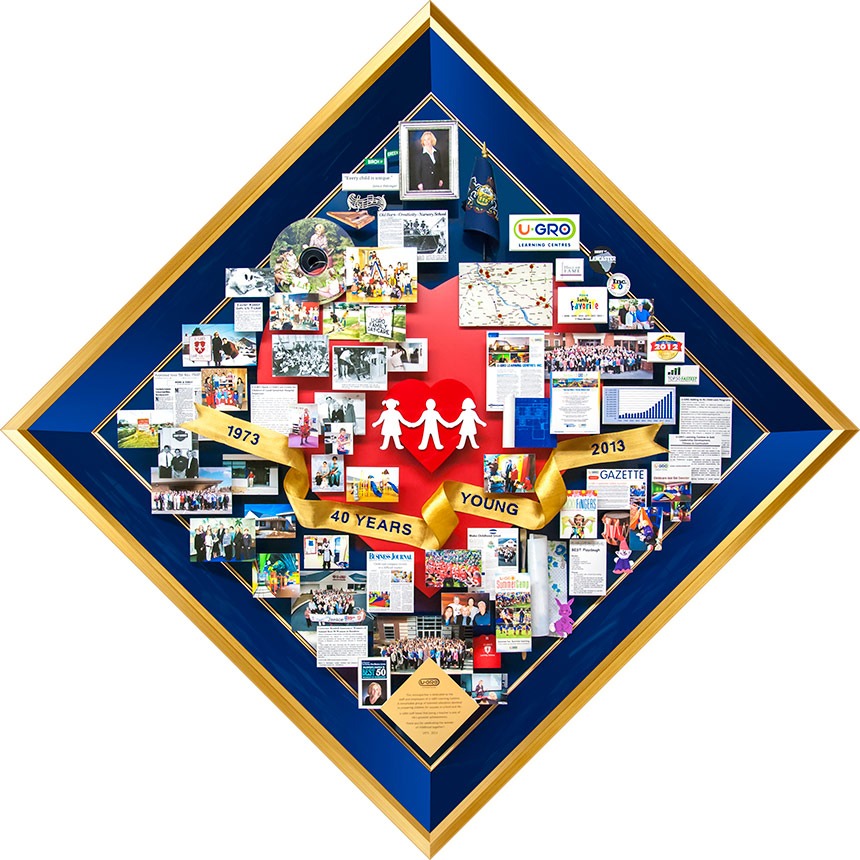 ©2013 One Of A Kind, Inc. Art Studio.  Created by Lawrence M. Romorini.  www.oneofakindinc.com  Size of the art: 45" x 45" x 4"
---