With our great client Gladys Hyman at the Harkins picnic in 1990, when Mr. Harkins' art was unveiled.
Harkins Builders is celebrating their 50th year as an industry leader in providing professional  construction management services. We remember with appreciation the opportunity to honor founder Tom Harkins with One Of A Kind art on the company's 25th anniversary. Then several years later, we were called back by Mr. Harkins and Joani Van Tuyl to create commemorative art for Blase Cooke on his 25th anniversary with the company.
Mr. Harkins and Blase Cooke, who succeeded Tom as Chairman and CEO, embodied such great integrity, goodness and leadership that their stories remain memorable highlights in our One Of A Kind story.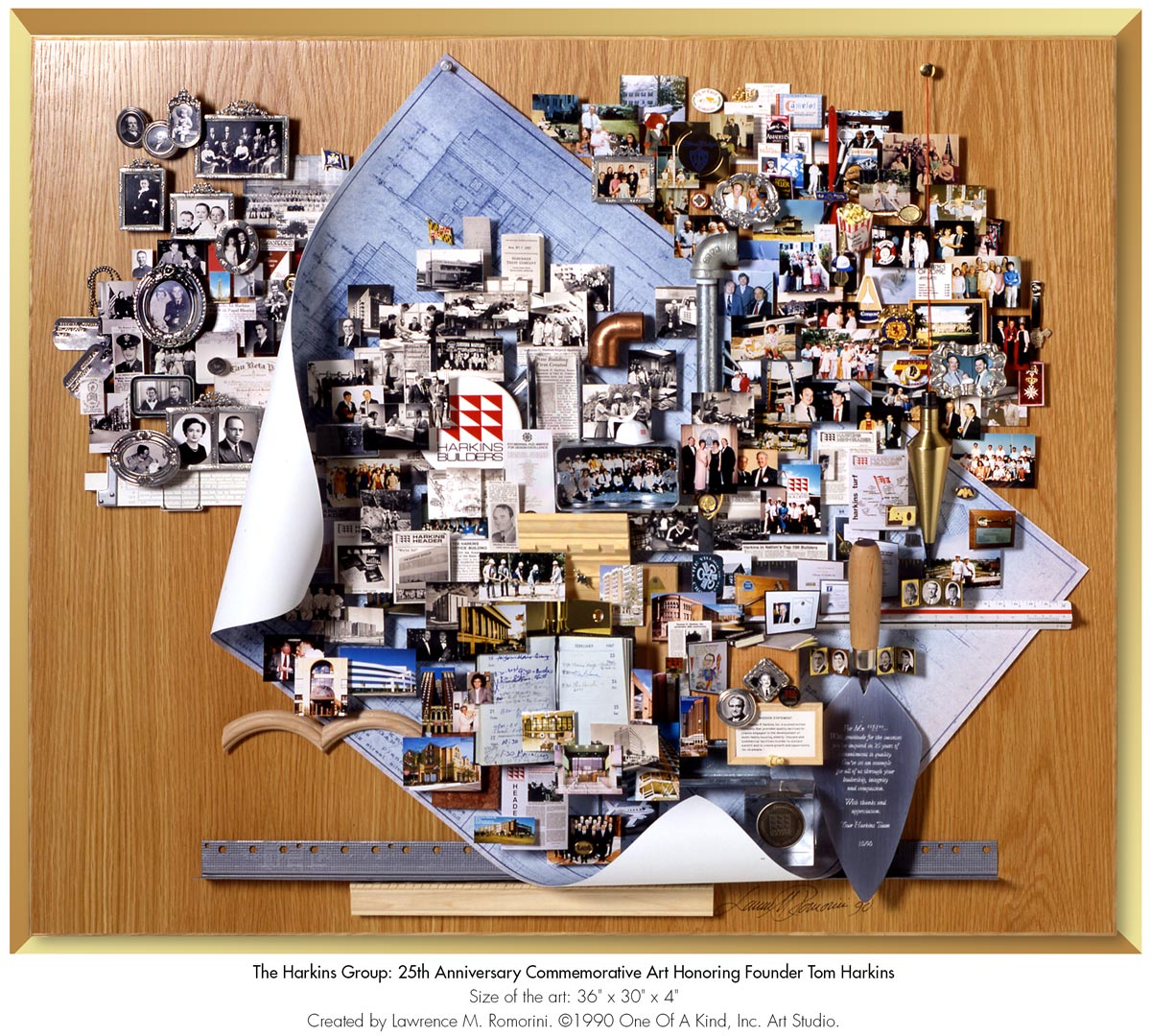 What an impressive, 50-year history, filled with accomplishments, still reflecting the strong values of the early leadership and extensive experience in construction and renovation projects working with federal, state, and local governments.
Associated Builders and Contractors has recognized Harkins as a nationally Accredited Quality Contractor for its commitment to safety, training, employee benefits, and community relations. Harkins has maintained this accreditation since 1993.
We wish Harkins many more years of continued success!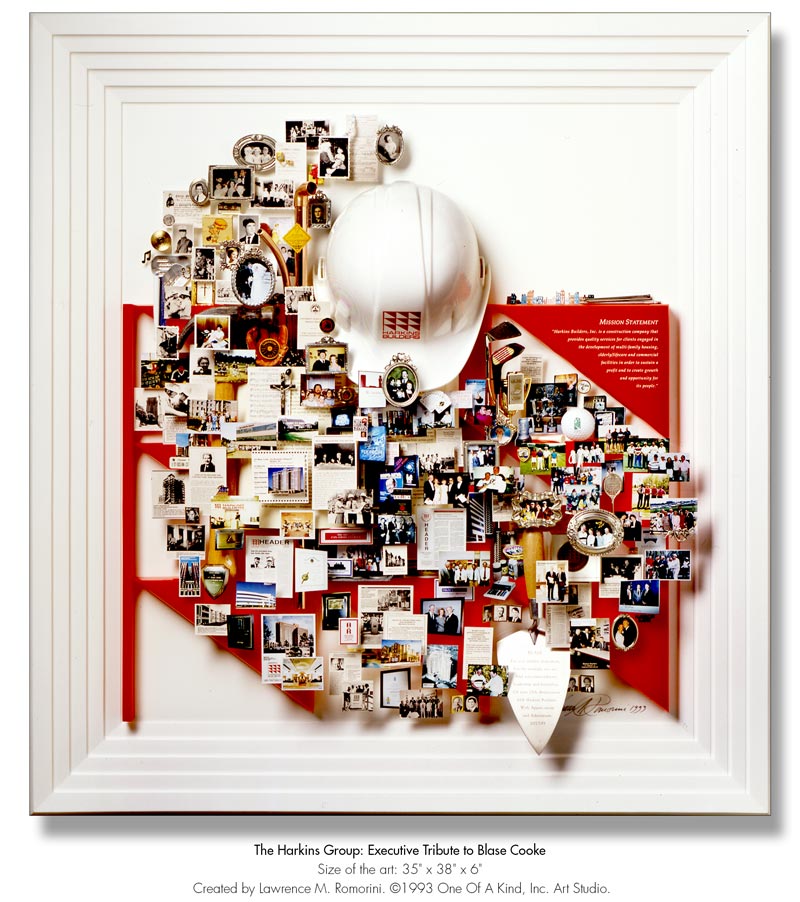 ---